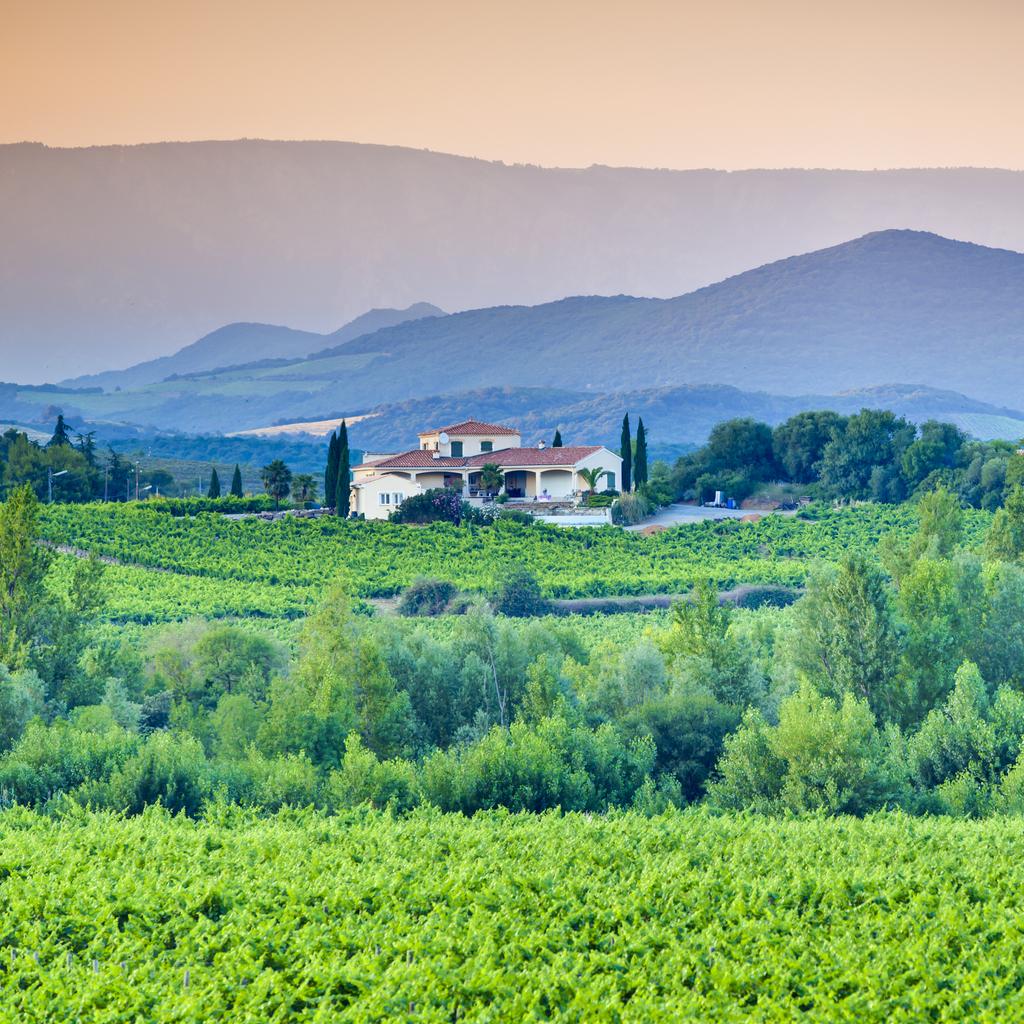 If you are keen to buy a property in France, either as a home or an investment, iad Overseas can help with a selection of properties to buy in France and can advise on what you need to do to buy your dream home.
If you're searching for your dream home, one of the main things is to decide on your budget and the region you wish to buy in.
This article gives you information on the current market and which areas are trending.
France – now is the time to buy
A year ago we were recovering from the effects of a global pandemic, and unsure of what the future would bring. However, confidence has returned as we can travel again, and today the idea of buying a dream home in France is back on the agenda. This can be seen by the record number of property sales at the end of August 2021, that totalled 1.2 million, a 17.5% increase on the previous year.
According to the French National Union of Real Estate (FNAIM, or Fédération Nationale de l'Immobilier), whilst prices have increased over the last year by 6.5% this is now slowing down. The secret is to choose the right region, ideally where prices are lower than the average.
For example, if you want to buy a traditional apartment in Paris, you'll find prices have fallen year-on-year by -3%. However, Paris is still the most expensive place to live in France. In comparison, rustic homes in the easy-to-reach area of Brittany have increased in value more, at 11% year on year.
Interesting to note is that the French Notaries Association report that buying older properties has stabilised. More people are buying new builds in smaller towns and cities where the infrastructure is being improved and more new homes are being constructed after there was a distinct lack for several years. France is becoming a new-build hub, with 40,000 new homes started in December 2021 compared to 38,436 started in the UK between April 2021 and March 2022 (most comparable figures). This is also fuelled by the desire to move out of cities, which is reflected in the drop in prices in Paris.
The key thing to review when looking at a property in France is the price per square metre.
You should weigh up whether you want more property for your money, a rural lifestyle or a taste of living in a cosmopolitan French city. Whatever your plan, there are many properties to suit every budget if you shop around and wish to join the 5.8% of foreign homeowners in France.
The regulations to buy a property in France
Before you consider buying a French property you should be aware of the various regulations to avoid making any mistakes.
Planning permission can be an issue, particularly if you intend to change the property. You should ensure any changes you intend to make (both major or minor) have been approved before you go ahead with any work. The local town council will be able to advise you on these.
If you are buying in a block of apartments there is likely to be a legal document that sets out the details of what this co-ownership includes (une copropriéte). This will include who is responsible for external maintenance and cleaning and whether there are rules about pets or renovations etc.
Be aware that French inheritance laws may be different from your own country, for example, unless you have included a clause in the sales contract some of your estates will go to your children if you die. If you are buying as an unmarried couple you should also be clear about who will have any rights to the property if you do not stay together.
If you intend to rent out your property it is essential to understand the various regulations. If you want to use your property for a holiday rental you can only rent it out for 120 days a year unless you apply for a change of use permit (to a meublé de tourisme property, i.e. a furnished flat or house for tourists) depending on the area it is located in. These regulations apply whether you are renting through Airbnb or a property agent. Properties also have to comply with certain regulations concerning seasonal rentals and how long they must be made available for tenants. We advise you to check with the local council on these legal requirements.
One very important point to note is that all payments must go through the notary. You should not pay cash to the seller for a discount or any other reason as this is illegal.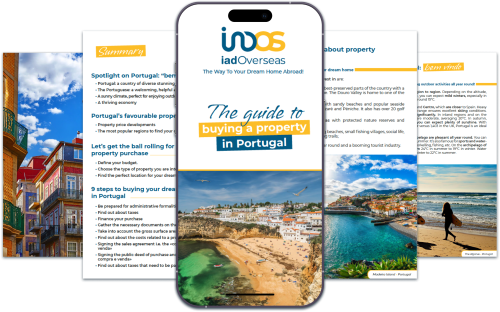 All you need to know
Receive free guides and advice from our experts delivered straight to your inbox.
Get the guide
Where to buy property in France?
This decision depends on several factors and whether you plan to live in the property full-time or rent it as a holiday home or long-term rental. The main reasons for buying property in France are:
As a family home
As an investment
As a rural retreat
As a pied à terre near a ski resort
Let's look at the property market in each of these scenarios.
The French property market for family homes
If you're planning to make the complete move to France with young children there are lots of opportunities to buy a wonderful family home. The French are family-friendly and children are welcome in restaurants and at local events.
Living inland is often cheaper than living near the coast and still has plenty of things to see and do. If you want to fulfil your dream of living in a countryside home you can expect to pay around €350,000 for a 3-bedroom house in Dordogne compared to £323,000 (368,000) in the UK. This region has plenty of charming villages and the beautiful Dordogne river, where you can swim and fish in the summer.
Normandy has some stunning properties, with the average being around €300,000 for a 3-bedroom house and access to wild and rugged beaches. However, the climate can be similar to that of the UK, so if you're looking for high temperatures during the summer you'll need to head further south.
Languedoc-Roussillon is a popular area for families who want to live in the south of France, with prices averaging €330,000 for a 3-4 bedroom home. This may not seem cheap but is much more affordable than nearby Provence.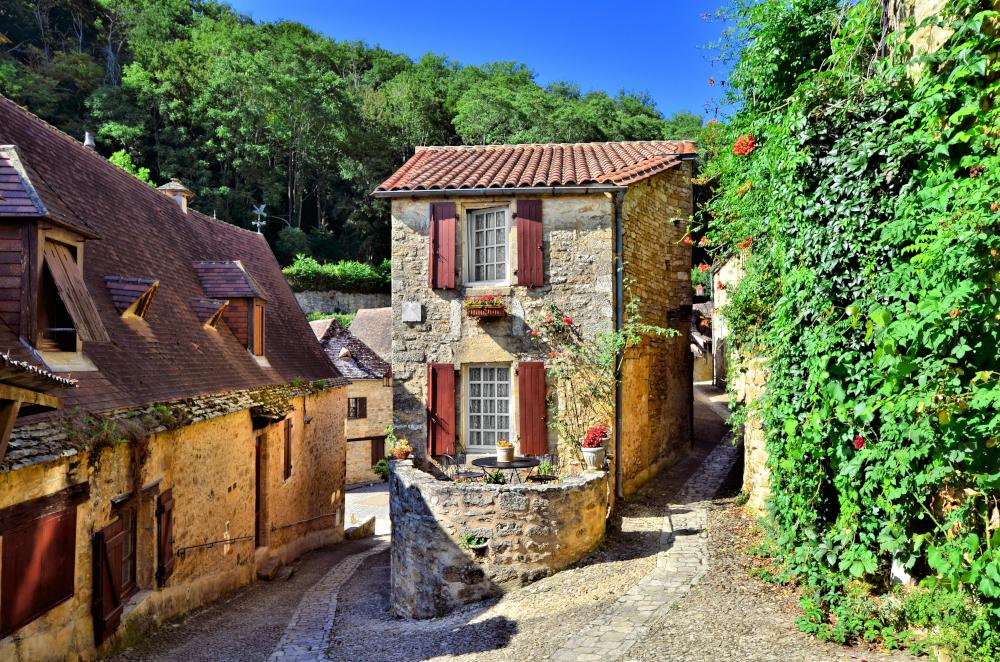 Dordogne village of Beynac, France
What's the market like for investment properties?
With renting out a property earning you between a substantial profit per year, investing in property in France can be a successful way to make money. The coastal and skiing regions are the most popular, both for summer and winter stays and long-term winter rentals. To put this into context, France receives over 90 million visitors each year (post-Covid) compared to Spain, which (only) has 82 million. Looking at one specific location, Nice welcomes 5 million of these guests at its stunning coastal towns and also inland at its ski resorts. In terms of ski resorts – France is one of the most popular skiing playgrounds in Europe, with more than 25% of skiers being foreigners.
Brittany, on the west coast, still offers a selection of traditional stone-built properties with land for around €130,000. This makes a good investment region due to the St. Malo ferry port, giving easy access to a holiday in France from the UK.
Again, Languedoc-Roussillon is a popular place to buy an investment property, due to its proximity to the Pyrenees and its access to the Mediterranean coastline.
Alternatively, if you have a larger budget and want to profit from high-income rentals, you could consider a property on the French Riviera, where a luxury villa with a pool will set you back €800,000.
The French ski resort property market
Whether you're a skiing enthusiast and want a bolt-hole for your winter sports, or want to make an income from ski rentals, you'll need to do your research to find a property to fit your budget.
It is possible to find a 1-bedroom studio in Meribel for around €200,000. At the other end of the scale, a luxury chalet in the popular region of Chamonix will cost you around 9 166 €/m².
If you're looking for a ski resort property in France and your budget is limited, the secret is to search for the lesser-known areas. Les Angles, in the Pyrenees, offers studios at 1 958 €/m²and you could even find a chalet here for an average of 3 872 €/ m² €290,000.
How much do rural properties cost in France?
If you are reading this, you most likely have a dream of moving to France, buying a derelict chateau or farmhouse and doing it up as our 'forever home'.  Today, this is still a plan for many families or people who wish to retire in France, but selecting the right area for your budget is essential.
Whilst prices have dropped in Paris, those in rural communities are slowly creeping up, as more people are escaping the cities or buying second homes.
We've picked a selection of properties in different locations in rural France and their average prices in October 2022:
| Region | Standing | Price |
| --- | --- | --- |
| Limousin | 3-bed working farm | €150,000 |
| Normandy | 3-bed cottage | €174,000 |
| Brittany | 4-bed country estate house | €379,000 |
| Midi-Pyrénées | 3-beds with pool | €378,000 |
| Aquitaine | 5-bed gîte with pool | €499,000 |
| Rhône-Alpes | 4-bed farmhouse with pool | €865,000 |
| Provence-Alpes-Côte d'Azur | 5-bed country house | €1,000,000 |
As you can see, there are still affordable properties to be found in France, especially if you're prepared to undertake renovation work. The property market in any country is constantly changing, but one thing is for sure, you're likely to get more for your money in France than you will in the UK.
Whether you are after a second home, rental investment or your dream retirement place, our iad real estate* consultants are specialised in guiding foreign buyers in the country where they are based, and they are by your side at every step of your project, in your own language
[] *All iad consultants are sales agents of I@D France SAS, without holding funds, registered in the special French trade register of sales agents and holders of the real estate canvassing card on behalf of SAS I@D France.