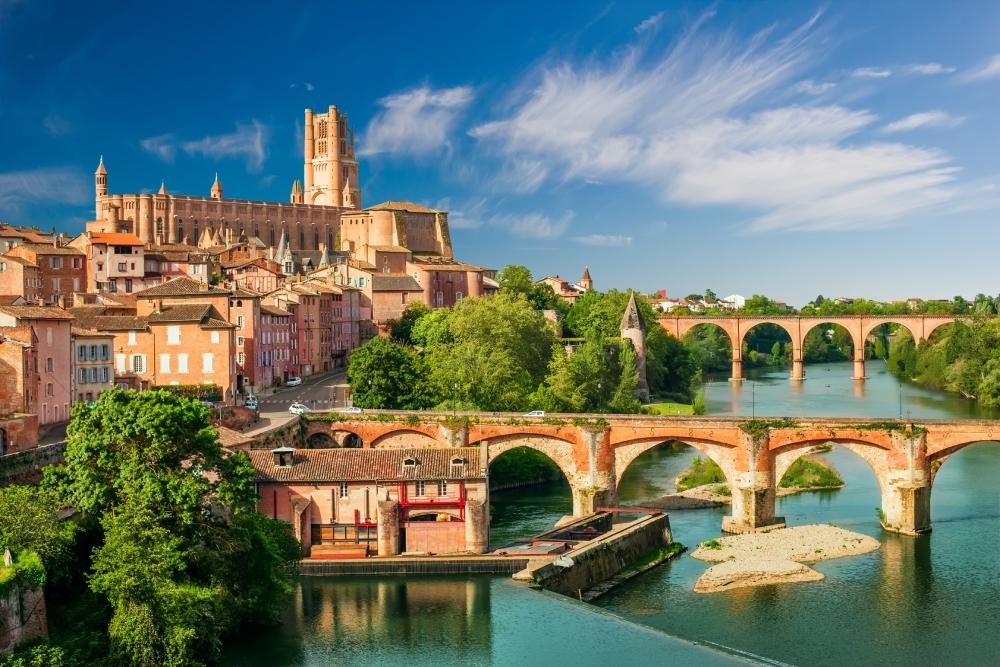 Many people have made the move to France and there are plenty of good reasons to do so. Rural France in the regions of Nouvelle Aquitaine , Rhône Alpes or Provence/Côte d'Azur offers a simple lifestyle where you can enjoy the local culture, while cities such as Bordeaux, Lyon, or Nice promise a vibrant and cosmopolitan experience.
Are you planning to purchase a permanent home, a pied à terre for weekends or remote working, manage a rental, or do you want to know how to buy a holiday home in France? Whether you're heading for an urban hotspot or the quieter countryside, iad Overseas gives you the guidance you need for buying property in France.
How does Brexit affect your project of buying property in France?
Despite Brexit, if you are a UK citizen you can still buy a property in France, either as your main home, holiday home, an rental management or investment. If you plan to live in France as a resident and are considering buying property in France after Brexit, you will need to apply for tax residency.
If you don´t intend to make it your full-time home, you need to be aware that you can only spend 90 out of 180 days in France.
This means if you spend 3 months of the year in your holiday home you cannot return to it for another 3 months. You can spend less than 90 days in France, but your passport will be stamped each time you leave and enter the country and your movements will be tracked.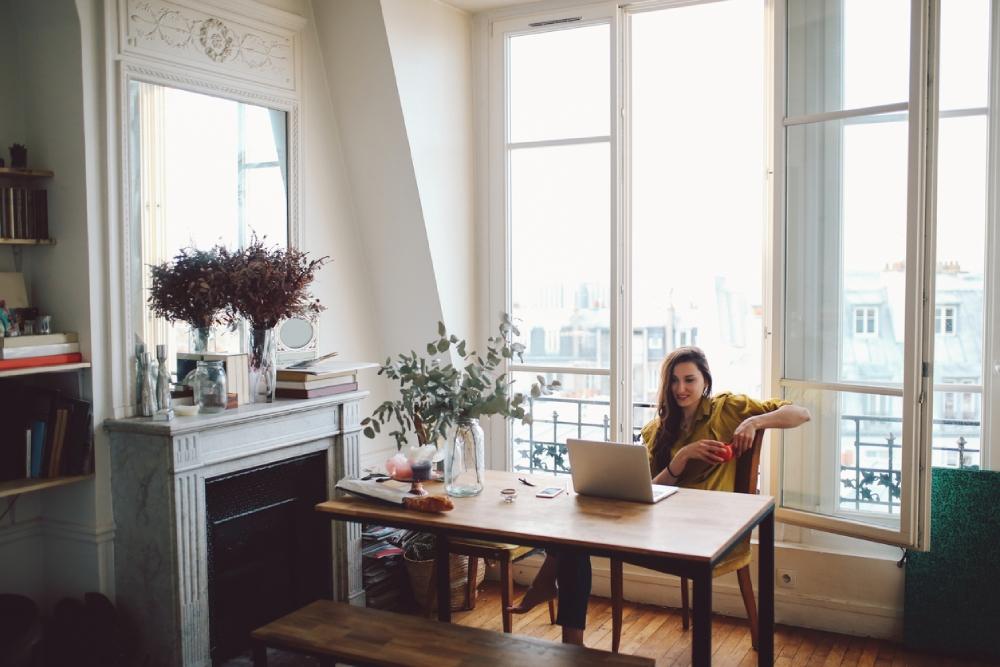 Paris, France
The 3 steps to buy your dream home in France from the UK
The best way to find properties to buy in France is to use the services of a real estate agent. They will be familiar with the different regions and be able to offer you a selection of properties to suit your budget.
An iad Overseas real estate advisor will be able to enlighten you on the applicable rules and the steps to take. Indeed, the steps to buy a property in France and in the United Kingdom are different.
The real estate market offers great opportunities, whether you are buying a primary or secondary residence. For example, the average price per square metre for a property in London is €14,299.5 compared to €10,877 for Paris. Thanks to the diversity of its large cities and landscapes, you will be able to find the ideal location for your future property!
Discover in this iad Overseas guide the 3 steps to buy your dream home in France from the UK!
Step 1: How to find your dream home?
You might want to start a new life with your family, perhaps you are relocating for work or buying property in France to rent out. Each of these scenarios has a different set of needs, which you should be clear about before you buy.
If you're moving the whole family and have young children, you should check that there are schools and activities in the area. If your children don't speak French, there are many schools offering bilingual classes in cities like Paris, Lyon, Bordeaux, Nice, Toulouse, Marseille…. There's also no shortage of local teachers to give private lessons at home or remotely.
Retiring to France is a different matter, we recommend you to live closed to an English speaking community, they are many for example in the Creuse and in Occitania like in Uzès.
If you're buying an investment property for holiday rentals, you should be clear on the desirability of the region and the income potential. There are plenty of holiday homes in France to buy and those located on the coast or in rural areas but with easy access are more popular for holidaymakers as Bassin d'Arcachon, Golfe de St Tropez, Cannes, Chamonix, Sarlat.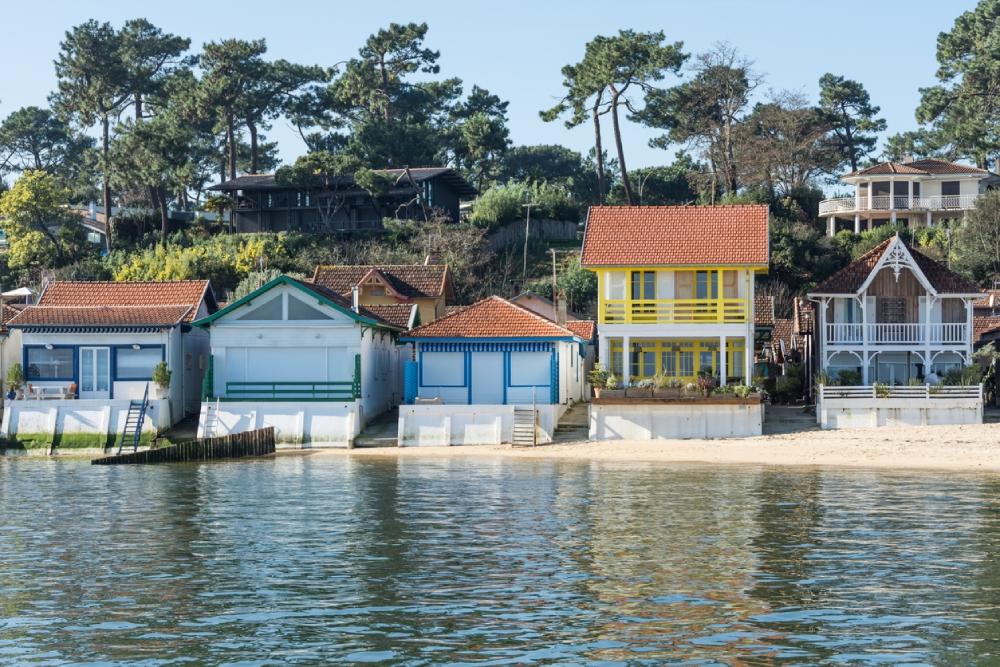 Cap Ferret (Bassin d'Arcachon, France)
Step 2: Administrative procedures when coming from the UK
Since Brexit, British people legally residing in France will need to have a residence permit. This applies from 1 January 2022. The application for a residence permit for non-European nationals is made at the prefecture.
Note that if you are an Irish citizen and live in France, you do not have to have a residence permit, as Ireland is part of the EU. However, you should always carry some form of photographic identity such as your passport.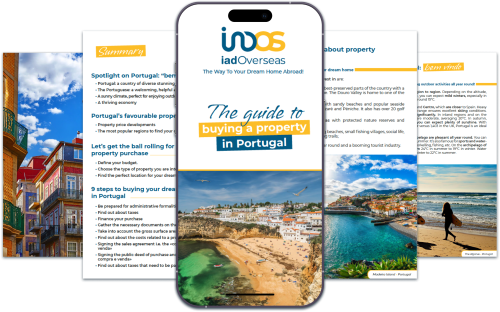 All you need to know
Receive free guides and advices from our experts delivered straight to your inbox.
Get the guide
Step 3: The purchasing process in France
There are different rules for buying property in France compared to the UK. If you're aware of common buying property in France pitfalls, your purchase will be much smoother.
For a property sale in England, a chartered surveyor can evaluate the property. Then, the seller and the buyer are involved in the exchange of contracts. In the event of a withdrawal, only the fees already paid to the surveyor or conveyancing to the solicitor remain due.
For the purchase of a property in France by a British person, French law will apply. The purchase process will be distinct: once you have found the dream home, you will need to make a written offer to purchase.
Then you can sign a promise to sell including the essential elements of the transaction (price and payment terms, information about the property, the seller and the buyer, date of availability of the property, fees to be paid to professionals in charge of the sale). A 10% deposit may be requested by the seller. Please note that the buyer has 10 days to withdraw from the sale. If the buyer does not continue with the transaction after the withdrawal period, the seller will keep the deposit.
Finally, the last stage is the signing of the deed of sale. This must be drawn up by a notary.  When you're considering how to buy a house in France, you should be aware that you will need a notary, who will charge you a fee of approximately 10% of the purchase price. Notaries are public officials that prepare documents for the sale and purchase of a property and can advise you on any questions you have on how to buy a house in France as a foreigner. You cannot buy a property in France without a notary. The notary is not like an English solicitor as they specialise in property law (among other things).
You will also need to pay a deposit (up to 10%) on the property and stamp duty (currently 5.8%). There is currently a habitation tax on main residences in France, but this is to be phased out by the beginning of 2023.
Another option: building your own home in France!
A more challenging option for creating the house of your dreams is to build your own home in France. 
Anyone can buy land in France and this is the ideal way to design and build the home you've always wanted. However, you should make sure you are aware of any planning and building permissions you may need.
Again, using a real estate agent is the safest way to find out how to buy land in France. Our real estate iad Overseas advisors*, who speak English, will advise you on things such as local regulations and soil type (to avoid the risk of flooding or structural problems, for example) and may be able to help you find a local builder.
We hope you've found this short guide to buying property in France useful and that it will help you with your decision to live in this beautiful country. Feel free to contact our iad Overseas real estate consultant* to help you find your dream home.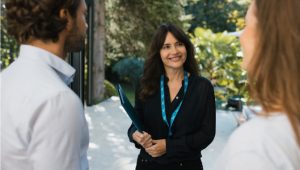 Want to buy abroad?
Tell us about your project, our specialized agents* will guide you!
[] *: All iad consultants are sales agents of I@D France SAS, without holding funds, registered in the special French trade register of sales agents and holders of the real estate canvassing card on behalf of SAS I@D France.