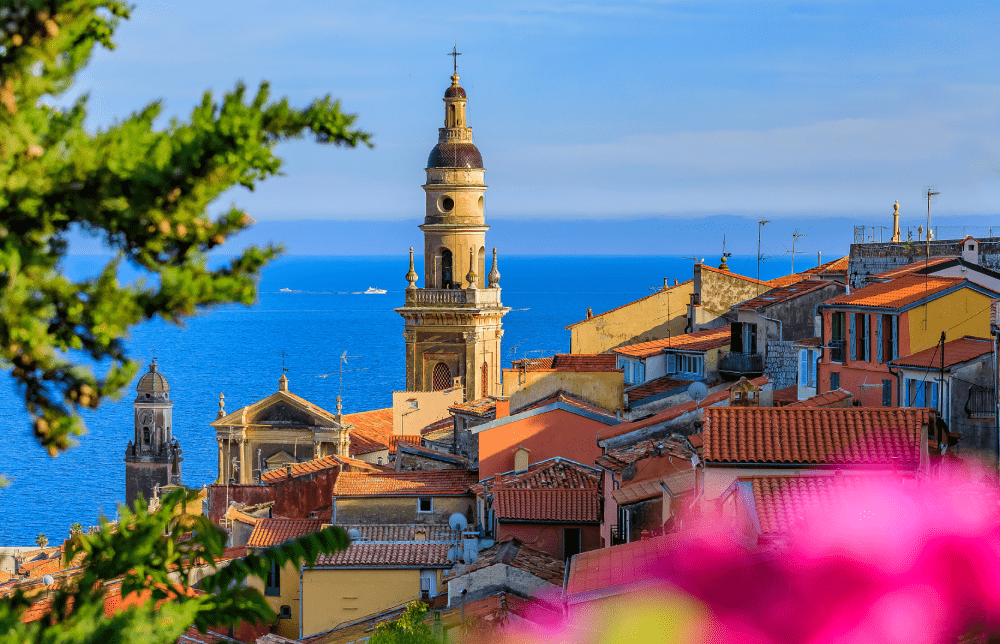 Are you considering buying property in France as an investment? This article explains how you can turn your dream of making money on French property into reality and where the best place to buy property in France is, depending on your plans.
France is an attractive choice for foreign investors as it offers such a diverse selection of regions and property types. From villas with pools on the French Riviera to countryside homes inland or skiing chalets in the Alps, the choices are immense, whether you plan to buy and sell for a profit or use the property to make money from rental income.
Why buy an investment property in France?
French property is becoming a buyer's market.
​​If you are considering buying a house in France as an investment, now is the time to do so. With property price increases slowing down during 2022 and expected to decrease in many areas in the remainder of 2023, French property is becoming a buyer's market.
To support this, in January 2023, Le Monde reported that there was an 8.2% slowdown in the housing market in 2022 with prices peaking in the summer then decreasing in the second half of the year. This statement is confirmed by the Banque de France reporting a slowdown in housing loans in the second half of 2022.
The French notary association notaires.fr reports increases in all types of property at the end of December 2022, again confirming that buying property in France is a good investment. This presents an excellent opportunity to buy property in France at an affordable price.
Run your own business
When you invest in France you have the option of using the property for occasional visits and selling when prices rise in the future or renting it out to long-term tenants or as a holiday property.
You could also buy a property as an investment and live on-site. This allows you to run your own business and make an income from guests. To do this you would need to become a resident of France.
According to Statista, the average monthly rental for a residential home in France in 2021 was €851 per month for a 3-bedroom house (most up-to-date figures available). For holiday rentals, a gite or villa in a popular location such as the French Riviera or the Dordogne in southwest France could net you between €150-€400 per night on average, depending on the number of bedrooms and facilities, such as a swimming pool and the time of year.
Of course, you will need to cover the costs such as:
furnishing the property
management fees if you don't want to do it yourself
taxes
repairs and upkeep
marketing – online advertising, either privately or through a property portal such as "Airbnb". As an example, if you buy a property on the Côte d'Azur in France with 3 bedrooms and a pool you could charge an average of €2,500 "Airbnb" average price) during the summer months. Depending on the occupancy rate and costs, this would provide you with a substantial profit each year.
Where should you buy as an investment in France?
When searching for properties to buy in France, considering the location is essential. If you intend to rent out to a long-term tenant, a city apartment will be more popular than a rural retreat due to the larger population. Therefore, if you buy a property in Paris, France you're more likely to rent it out than if you buy property in Limousin, France and intend to let to residential tenants.
Investment property in the south of France
Holidaymakers tend to prefer coastal and countryside properties and the good news is France has plenty of attractive locations to choose from. Many people want the advantage of renting a holiday home on the coast in France, so if you buy property in the south of France you're likely to have high occupancy and can charge a competitive price. At the luxury end of the market, a 5-bedroom modern villa with a pool in Saint-Tropez sells for €4,650,000. To give you an idea of what you could charge to rent this out, a similar villa with 4 bedrooms and a pool in the Gulf of Saint-Tropez rents out for €599 per night during June, July and August.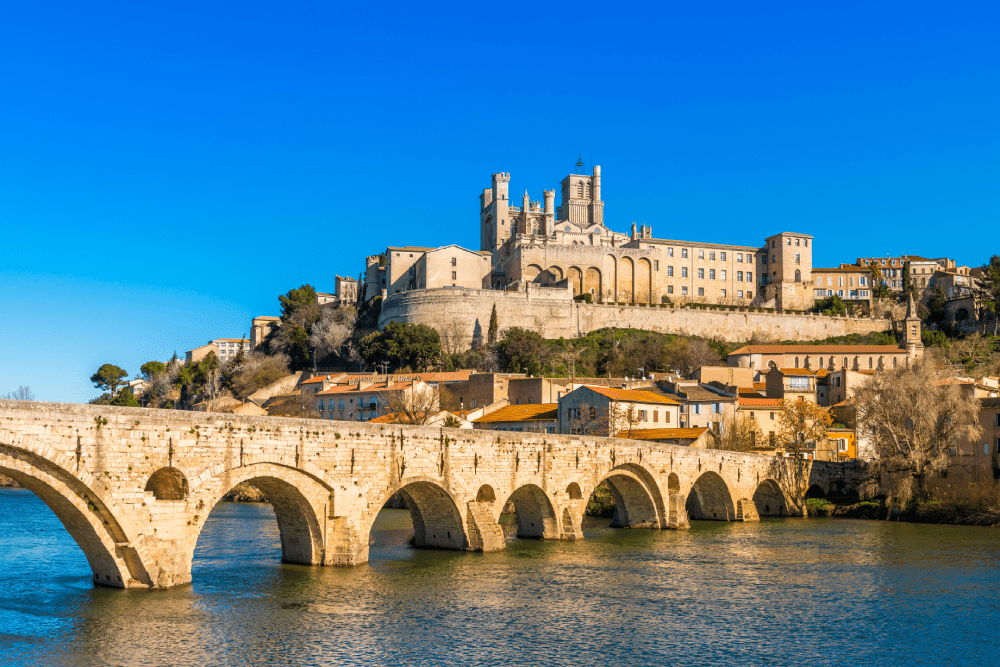 Beziers, France
Bezier
Others prefer to stay in the countryside, with the benefit of a short drive to the sea, which is ideal if you buy property in Beziers, France. Beziers is within easy reach of the French Riviera with its beautiful Mediterranean beaches yet set in a tranquil inland location. Here you could buy a 10 bedroom chateau for €630,000 and rent it out on Airbnb for €530 per night during the summer months.
Montpellier
Another one of the best places in France to buy property is Montpelier in the south of France, which you'll find only 10km from the sea and with easy access to several national parks. A 5-bedroom modern villa with a pool sells for €549,000 here, and could be rented out on Airbnb for €450 per night. If you buy property near Montpellier, France you can market it as a holiday home that combines nature with golden sandy beaches.
Nice
Buy property in Nice, France with a seaview for €2,155,000 and rent it out for €418 per night on Airbnb. You can promote it as holiday accommodation on the cosmopolitan French Riviera, with its Mediterranean way of life and Italian influence. Nice has long been a tourist magnet for the rich and famous, so offering a holiday property here for rent can be extremely profitable.
Limousin, France
Inland investment properties in France
Not everyone wants to holiday by the sea. If you're searching for cheap properties to buy in France head for Burgundy, Limousin and Auvergne to find a bargain.
For example, a 3-bedroom house to renovate in Coulanges-sur-Yonne is €39,000, and a 4-bedroom liveable house in Availles-Limouzine is €79,500. Head for Auvergne-Rhône-Alpes and you'll find a large townhouse to renovate with land for only €36,000. You may find a cheap French property for sale that needs renovating however, remember that the costs of the project have to balance the potential rental income.
Cheap property in France with land set in the heart of the countryside has lots of holiday rental possibilities. For example, you could promote the property to groups of walkers or cyclists or as a retreat for people who want to get away from the pressures of everyday life.
Another option is to market the property to people who work remotely. This type of lifestyle has become increasingly popular in the last couple of years and allows you to rent to working professionals who want to live the digital nomad life.
If you buy a property with a swimming pool, it's sure to be popular with families with children. Just remember that French law requires the pool to be fenced for safety.
You should also consider local facilities such as a supermarket, bars and restaurants and local attractions. Holidaymakers often want to eat out and walk to a restaurant so they can enjoy a glass of French wine without worrying about driving. Are there things to do for children in the area? These are all marketing points to attract visitors.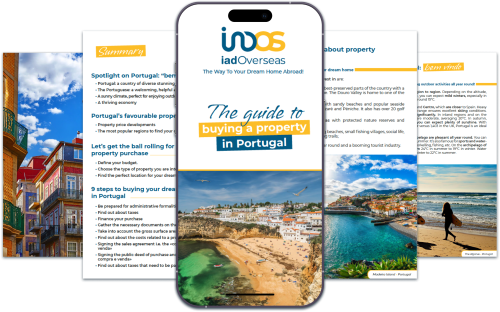 All you need to know
Receive free guides and advice from our experts delivered straight to your inbox.
Get the guide
Student investment properties
Another option is to buy property to rent out to students. Many international students study in France due to the affordable tuition fees. You could either buy a large house and rent out the rooms separately or an apartment to rent to a group.
France has several popular universities, including in Paris, Lyon and Rennes. Looking at prices, an 8-room block for student accommodation in Montmartre is for sale for €2,750,000, a 4-bedroom apartment in Nantes is €198,000 and a 4-bedroom apartment suitable for students would cost €253,500 in Rennes.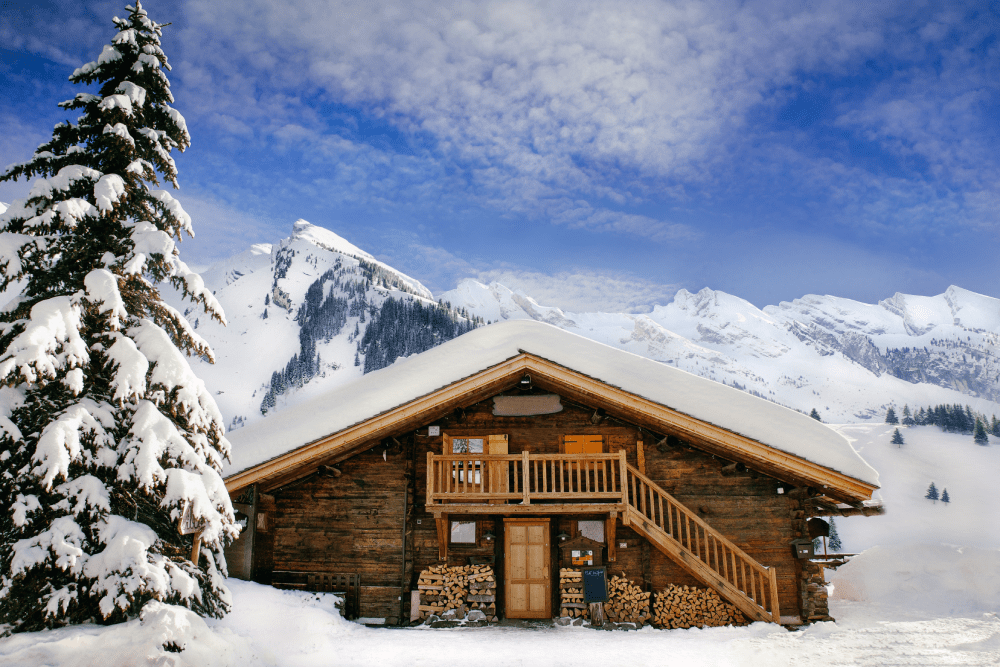 Annecy, France
Skiing properties as an investment
If you're a winter sports fan, a ski property can be a profitable source of income as you can use it for yourself and friends and family, without paying the high costs of renting and then let it out when you're not there. When you buy ski property in France you have the option of renting it out year-round, due to the stunning surroundings. For example, a 4-bedroom house in L'Aiguillon in the Pyrenees would cost you only €58,000 and could be rented as a summer or winter retreat for €186 per night on Airbnb.
If you buy property in Annecy, France you can market it as a winter destination and a place to spend time getting close to nature at other times of the year. Annecy is a popular resort in the French Alps and is easy to reach from Switzerland, so is popular with buyers from Geneva wanting an investment property. Here a luxury house with 5 bedrooms can be purchased for just over €1,000,000 and could be rented on Airbnb for €1,000 per week in summer and winter.
How to buy an investment property in France
If you're planning to buy an investment property in France, whether you're a French, Belgian, Swiss or UK resident, iad Overseas are here to guide you every step of the way. We can tell you about the sought-after locations and advise you on prices and markets.
The main factors to consider are:
Where to invest in France – do your research and visit the area several times before committing. Look at other rental properties in the area if you want to generate a stable income.
Decide on the type of property – city apartment, villa with pool, countryside home.
Be clear on your budget – will you need a mortgage or are you a cash buyer?
iad Overseas can help you find the finance for your property investment in France.
Weigh up the purchase and running costs and any potential renovations required compared to the income or how often you will stay at the property. If you intend to rent the property out it will need to be in good condition and comfortably furnished if it's a holiday let. A private tenant may prefer to supply their own furniture, which will save you money.
If you intend to buy to sell at a later date and make a profit you should look at plans for the local area. If you find a cheap property for sale in France and the area is going to be regenerated over the coming years you are likely to sell for a profit.
Will you manage the property yourself or use an agent? At iad Overseas we can advise you on rental management to maximise your investment.
Remember that if you're a UK resident, Brexit will affect the amount of time you can spend in France, which is currently 90 days. This makes buying a second home in France an ideal investment if you don´t plan to live in France full-time.
Buying property in France as an investment is an ideal way to make a profit, especially if you take your time and shop around. iad Overseas is here to offer you all the advice and guidance you need to make your purchase as smooth as possible and grow your future income.
Key points to remember when investing in France:
iad Overseas has access to hundreds of properties for sale in all regions of France
renting out your French property can provide you with a healthy passive income
property prices in France remain steady and in some areas are predicted to decrease, making this the perfect time to buy