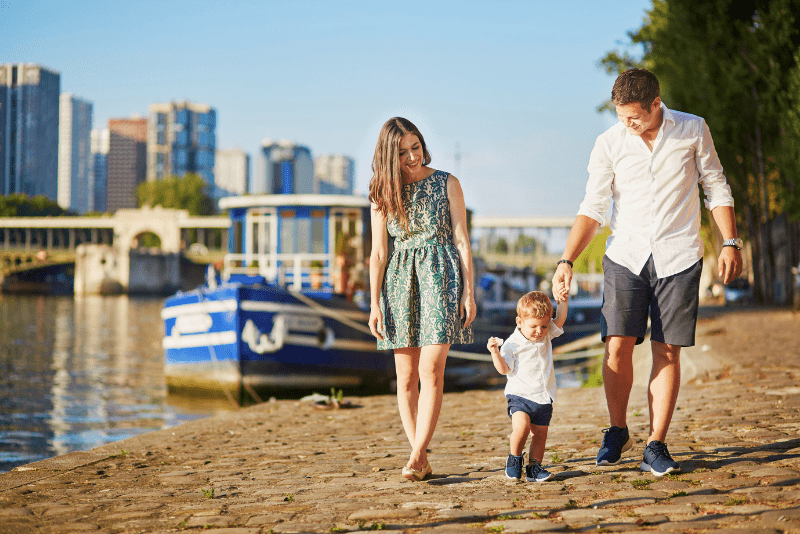 So, you've decided to move your family to France and start a new life – congratulations! With its family-orientated lifestyle, easy access to open countryside, beaches and cities, France is an ideal choice. With the low cost of property in many regions compared to the UK, this could be the best decision you've ever made.
How to choose where to live in France with your family
Moving family to France is a big decision and you'll want to make sure you've considered every eventuality to make your new life as happy as possible.
Schools and childcare
●      State or private education? – this depends on your location and whether you can afford to pay for private education. The age of your children is also a factor – younger children will find it easier to adapt and learn the language than teenagers.
State schooling is free for children aged 3-16 and will immerse them in the language and culture of France.
Visit the school in the area where you plan to set up home and ask about the curriculum, activities and whether any classes are taught in English. Thinking about the future, consider whether the French baccalaureate qualification (equivalent to British A-Levels) will be recognised in the country where your child may eventually wish to go to university.
●      If you work you will need to consider daycare. Most cities, towns and villages have a nursery which children can attend from the age of 2 months. These are government funded and the cost will depend on your circumstances. Places get taken quickly so you should book a place as soon as you know where you are going to live.
Healthcare
If you are going to work in France you will be entitled to join the Assurance Maladie state-run healthcare programme. This gives you access to medical appointments, some medication and hospital visits. However, you may need to pay a top-up.
Alternatively, you can pay for private health care at a cost of around €40 per month.
Cost of living
When considering a new life in France you should be aware of the cost of living in France for a family. Whilst many things such as local produce from a market, a meal in a restaurant and childcare are cheaper, items such as clothing and groceries can be more expensive. If you're on a tight budget it makes sense to shop around for the best prices.
The good news is utilities (gas, electricity and water) and the Internet are cheaper in France than in the UK. Life outdoors in France offers free entertainment, whether walking in nature and having a family picnic, cycling through the countryside or spending days on the beach.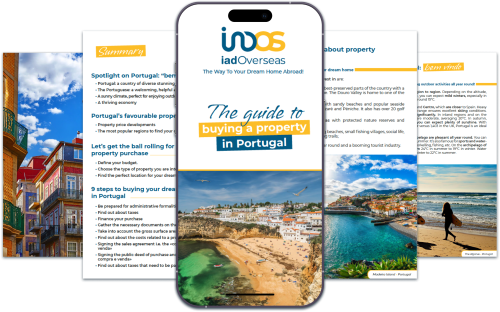 All you need to know
Receive free guides and advices from our experts delivered straight to your inbox.
Get the guide
Leisure activities
If your children love to play sport, are musical or artistic you should check out what leisure facilities are available in the area. Larger towns offer clubs for many activities, including:
●      football ;
●      acting, dancing and singing ;
●      martial arts ;
●      piano, guitar and other musical instruments ;
●      painting.
Joining a club will also encourage your child to make new friends and learn about French culture.
Selecting the perfect location to move with your family in France
If you're searching for the best places to live in France for families, these are some of the areas that are popular with ex-pats where you could buy a property much cheaper than in comparable locations in the UK. You should also be aware of the cost of buying a property in France so you are prepared when the time comes.
According to the French National Union of Real Estate (FNAIM), the property market in France has slowed down over the past couple of years, meaning now is a good time to buy.
Bordeaux
With access to both the Atlantic coast and the countryside, Bordeaux is an excellent choice for families who want to escape from it all but still have access to a cultural city. The modern tramway system is the ideal way to get around the city and travel to and from the outskirts. It really makes family travel cheap and efficient.
Bordeaux International School is the only school in the area accredited by the CIS (Conseil des écoles internationals) and accepts children from 3-18 years.
Only 2 hours from Paris, Bordeaux is a popular business city, which is reflected by the large number of coworking spaces.
Some of the popular attractions are the beautiful Jardin Public Park, which is ideal for picnics, the Miroir d'eau, a giant water mirror, and several family-friendly swimming pools. Bordeaux even has its own sandy beach with shade next to Bordeaux Lac.
Also famous for its wine*, picturesque scenery and pretty villages, Bordeaux is also ideal if you're looking for a pleasant climate with plenty to do for all ages, from visiting the cathedral to splashing in the largest water mirror in the world, the Miroir d'eau. A home in the city can be expensive, but head inland to a town such as Libourne and you could buy a 3-bedroom property with a garage and garden for €303,000.
Bordeaux University Hospital is one of the best in France, which should put your mind at ease if you need healthcare.
Brest
With easy access to the ferry ports, Brest, on the tip of Brittany is a popular destination for families who still want to travel back to the UK for visits. Located right next to the Atlantic, Brest is ideal for families who love water sports such as surfing and sailing. The beautiful French countryside is only a 30-minute drive away.
This part of Brittany is known for its excellent schools, whether you choose public or private education. From pre-school to high school, you'll find a selection of schools to register with, including the Sainte Anne International School. The region is steeped in naval history and has a naval military training academy.
There are only a handful of coworking spaces in Brest, so if you plan to work remotely you may prefer to work from home or a café.
You'll find property prices in Brest affordable. A 4-bedroom home with a garden costs just €292,000.
Should you need medical care, the main hospital is Brest University Hospital Centre.
Sarlat
The Dordogne is a popular area for people moving to France with young family. Here, you can enjoy country walks, visit chateaux, explore the traditional towns or villages, and mix with other ex-pats and locals. If you want to get the kids away from screens and out in the open air, the summer months are perfect for visiting nearby Périgord. Here you'll find several lakes with beaches where you can try canoeing or paddleboarding or relax on the sand.
There are many English families living in Sarlat, France, where you can buy a 3-bedroom home with a garden for €200,000. When you spend time with other ex-pats it's easy to avoid speaking French, so we recommend joining a French class to improve your language skills.
Sarlat has a bus and local train system, but due to the location of some of the smaller villages you will find it useful to have a car.
There is no international school in Sarlat, the nearest one is the Bordeaux International School.
Neither are there many coworking spaces as it is a countryside environment. However, living in Sarlat gives you the perfect opportunity to work remotely from home.
The hospital in Sarlat is small and because of this, you may choose to have full private medical insurance if you live in this region.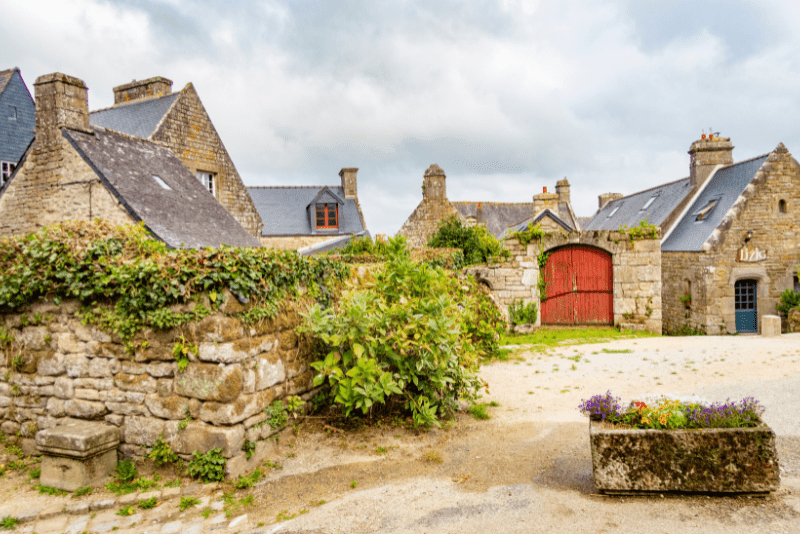 Quimper
If you want to live near the beach, then Quimper in Brittany is a great choice. There are forests such as the Quimper Wildlife Corridor to explore, the medieval town of Locronanto visit, and family-friendly beaches with lifeguards. Quimper is considered safe to live in and has low crime rates, making it the perfect place for children to grow up with freedom.
As Quimper is a smaller town, there is no international school. However, the main secondary school, Jean Chaptal, offers some classes in English.
There are only a handful of coworking spaces. Why not work from your garden or terrace if you choose to live in Quimper? The city of Quimper has a rich cultural mix of theatre, cinema and museums, all with a Breton influence. You'll find miles of dedicated bike lanes here too – ideal for exploring with the family at your own pace. A car will be a good idea if you need to travel further, although there is a local bus network.
In terms of medical care, there is a large hospital, the Centre Hospitalier de Cornouaille, on the outskirts of Quimper.
You can buy a 4-bedroom home in Quimper for €242,000 with a large garden for the children to play in.
Toulouse
Toulouse will suit you if you want to experience France with a Spanish influence. Located in the southwest of France, Toulouse has a pleasant climate with warm summers and mild winters and is only an hour from glorious Mediterranean beaches and the French Riviera.  If your family is into winter sports you'll be able to reach the ski resorts of the Pyrenees in about 3 hours.
Toulouse has plenty of coworking spaces, which are ideal for freelancers or remote workers. The Toulouse Metro makes travelling around the city easy, whether you need to collect the kids from school or have lunch with your colleagues.
The International School of Toulouse accepts children from 3-18 and is a private school that has students from many nationalities.
If you want to live in the city, a 3-bedroom apartment will cost you around €355,000. If you're looking for more space, further south you'll find Carcassonne, where a 4-bedroom home with a pool is €251,000.
For medical care, the main hospital is the University Hospital of Toulouse.
Strasbourg
If you want to live in a French city with your family and Paris is too expensive why not consider Strasbourg? Here you can find a 3-bedroom family apartment for €332,000, where you can enjoy the history and culture of this region in northern France. With its German influence, living in Strasbourg offers a unique experience combined with easy access to nearby national parks and plenty of skiing in the winter.
Due to the international influence of the Council of Europe, there are several private international schools in Strasbourg, including the European School of Strasbourg. Some public schools also offer classes in English and other languages.
As it is home to the Council of Europe, there may be job opportunities, especially if you speak French. Strasbourg has a large ex-pat community to network with. Remote working is also popular in Strasbourg and there are many teleworking spaces.
If you live in the city, you won´t need a car as there is an excellent public transport system with regular buses and trams. For your peace of mind, there are three main hospitals in the city and plenty of medical centres.
Montpellier
If you're looking for a warm climate and a home by the coast then Montpellier in the Languedoc-Rousillon is for you. Close to the Mediterranean coast, Montpellier has a varied ex-pat community and is a popular tourist destination. This is a university city and many students come from all over the world to study here, giving it an international atmosphere. Montpellier has several public and private schools, including the renowned International School of Montpellier[1].
With its cobbled streets, local markets and variety of restaurants, Montpellier is a popular choice to bring up children. The city centre is pedestrianised, so perfect for a family stroll on a Sunday afternoon. There is a well-connected transport system with trams, buses, and cycle lanes.
A 3-bedroom apartment in the city with a garage can cost €279,000.[2] If you want more for your money, head inland to Nimes, where you'll get a 4-bedroom home for €325,000.[3]
Coworking spaces are the ideal place to network with other remote workers and Montpellier has plenty.
Montpellier has a large University Hospital that is one of the best in France.
Wherever you're planning to live in France, you'll find the Accueil des Villes Françaises network a useful tool. This website has been designed to welcome you to France and tell you more about various areas. Whilst some of the site is in French, other parts are in English, so persevere (and practise your French!).
When you're looking for a home, you may find it better to rent a French property first, so you can get to know the area and decide if it suits your family before you take the plunge and buy your dream home in France.
At iad Overseas we can help you find a home to buy or rent and answer any questions on finding the best place in France to move to with a family.
The French love children and your family will be welcome wherever you go.
You can buy a much larger family property in France than in the UK.
Bi-lingual children will have more career options in the future.
*Alcohol abuse is bad for your health, please consume in moderation.