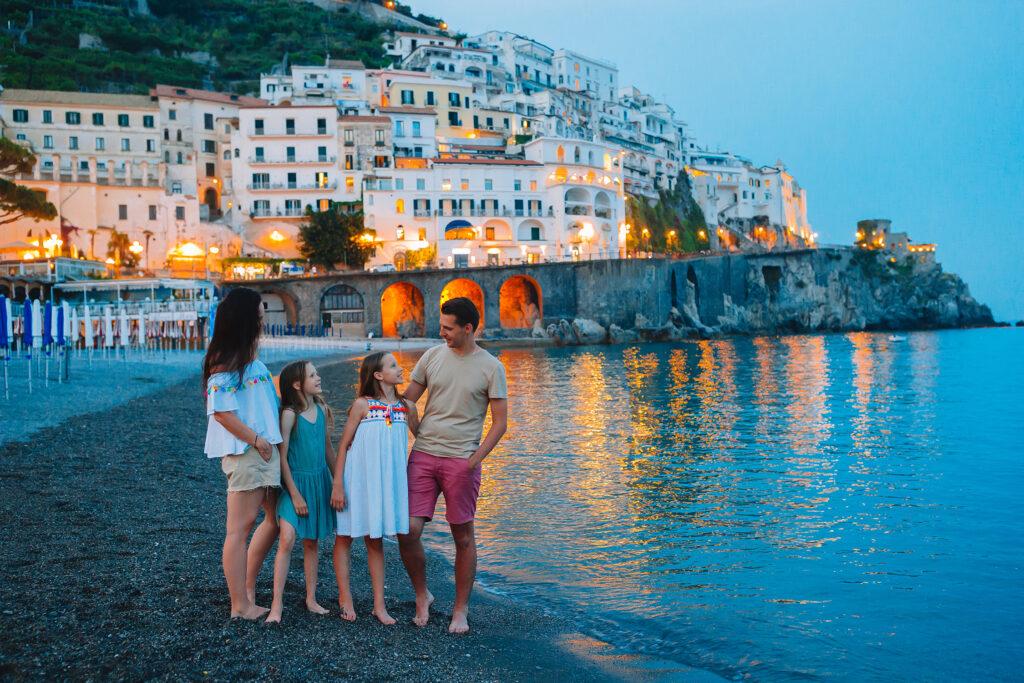 Have you decided to embark on a new and exciting life adventure? Moving to Italy with your family is an amazing way to start a new life. This article gives you advice on how to make the most of your new Italian home!
The benefits of moving to Italy with your family
A family move to Italy could be one of the most rewarding experiences you'll ever have. Not only will you be able to immerse yourselves in the country's culture and relaxed way of life, but you'll also give your children the chance to grow up bi-lingual.
The Italian lifestyle is centred around family, so you can expect to be welcomed with open arms by the locals. Additionally, Italy's stunning landscapes, delicious cuisine, and historic cities offer endless opportunities for exploration and adventure.
Whether you're looking to find a job in Italy, work remotely (if your employer allows it) or as a freelancer, Italy is an ideal location to set up home.
Italy also has a relatively low cost of living, which can be particularly attractive for families looking for a more affordable lifestyle.
Below are examples of prices in Italy compared to the UK converted to £:
| | UK £ | Italy £ |
| --- | --- | --- |
| Meal in inexpensive restaurant | 15.00 | 13.00 |
| Cappuccino | 2.98 | 1.31 |
| Bottle of wine | 7.00 | 5.20 |
| Local transport one-way ticket | 2.50 | 1.30 |
| New car – VW Golf or equivalent | 22,000 | 21,200 |
| Utilities for 85m2 property (gas, electric, water) | 206.67 | 162.49 |
| Internet per month | 30.09 | 24.20 |
| Cinema ticket | 10.00 | 7.80 |
| Childcare (nursery) per month | 1,073.61 | 399.46 |
| International primary school per year | 13,864 | 8,489 |
Let's look at the things to consider to prepare for your family's move to Italy.
6 months before the move
What kind of property should you choose?
One of the main decisions you'll make when starting a new life in Italy is selecting the right property. Italy has a diverse range of homes, from luxury villas to modern apartments, townhouses and countryside retreats.
Before you start your search, it's important to consider your family's needs. Do you want to live in a busy city or a quiet countryside location? How many bedrooms and bathrooms do you need? Do you want a garden and/or a swimming pool?
These are all essential factors to consider when choosing a property. You may want to rent in Italy first, to decide if the area you've picked is right for your family. Once you've decided on a region you can then start to view properties for sale in Italy.
It's important to work with a reputable property agent who can help you navigate the Italian property market and find the perfect home for you.
Our iad Overseas property consultants* have a vast knowledge of the Italian property market and can help you with the research so you can find the perfect property to start your new life in Italy with your family.
* In France, all iad property consultants are independent sales agents of I@D France SAS, registered with the RSAC, and are holders of a real estate canvassing licence on behalf of I@D France SAS (without holding any funds).
3 months before the move
Working in Italy
If you plan to work in Italy to support your family you should be aware of the different regulations depending on your employment status.
Employed
Speaking Italian is an advantage when it comes to finding work, so consider taking language classes in your home country if you're not already fluent.
The three key areas that are predicted to increase in terms of the number of employees over the next 7 years (to 2030) are security and office administration, accommodation and catering and retail. If you have experience in any of these sectors and speak Italian you should start to research job websites and send out your CV now. Have this translated into Italian, along with your certificates.
Alternatively, your company may have offices in Italy and be relocating you.
If you are a non-EU citizen, you'll need a permit to work as an employee in Italy known as the nulla osta (certificate of no impediment). Your employer will apply for this and will require the following documents from you:
signed employment contract
valid passport and photographs
evidence of your long-stay visa application
proof of accommodation
education certificates
The nulla osta (certificate of no impediment) is only a work permit, not a residence visa, which you must apply for separately.
EU citizens may work in Italy without a nulla osta.
Remote worker
If your employer agrees, you could work remotely for them. There are plenty of co-working spaces in Italy, including in cities such as Rome or Milan or many of the smaller towns. To find a co-working space in your location visit co.worker.com where you'll find office space in Florence, meeting rooms in Turin and hot desks in Naples.
To work remotely non-EU citizens will need a digital nomad visa, which allows you to work from Italy for a non-Italian company. The law for this visa was passed in March 2022 and is currently being implemented (May 2023). This link gives up-to-date information on the status of the Italian digital nomad visa.
Self-employed
If you plan to be self-employed you must apply for the Italian Freelance Visa (Visto per Lavoro Autonomo) if you are from a non-EU country.
It's important to be aware that only a certain number of these visas are issued each year and can only be applied for at the dates set by the Italian government (usually at the beginning of the year). This regulation is known as the Flow Decree and, after being published on the 3rd of October, 2023, will open the admission of 452,000 foreign workers, for the 2023-2025 period. The time window will be narrow: you'll only have between the 2nd and the 31st of this December to submit your application, so be sure you have all the required documentation!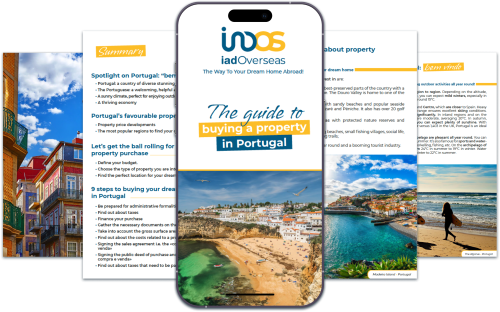 All you need to know
Receive free guides and advices from our experts delivered straight to your inbox.
Get the guide
2 months before the move
Research schools
When you move to Italy with your family you have the choice of either private or state education.
All children in Italy have the right to free education, which is compulsory from age 6-16. Primary education is known as istruzione primaria and is for ages 6-11. From 11-14 children then attend lower secondary education (istruzione secondaria di I grado). Secondary education is for the next 5 years and is known as istruzione secondaria di II grado.
You will need to register online at the Ministry of Education at particular times of the year, and at the moment the website is only in Italian.
Nurseries also exist for children under 3 (servizi educativiper l'infanzia) which is paid for based on assessed income.
Pre-primary education is available for children aged 3-6 (scuole dell'infanzia) and is free, but you do not automatically receive a place. If there are none available your child will be put on a waiting list.
If you would prefer your child to attend an International School you will find details on the International Schools Database. These are located in the cities and larger towns and are paid for.
1 month before the move
Check your documents
Starting a new life in Italy can be an exciting and challenging experience for you and your family. However, it's important to remember that the correct documentation is crucial. One month before you leave your home country, check you have all the necessary documents. This includes passports, birth certificates, marriage certificates, your short-term visa and any other legal documents that may be required.
It's also important to have your documents translated into Italian, as this will save you time and money when dealing with bureaucratic procedures. Once you arrive in Italy, make sure to register with the local authorities and obtain a long-term residence permit as soon as possible. This will give you access to essential services such as healthcare and education for your children. Remember to keep all your documents up to date and in a safe place.
When you arrive
Learn Italian
Even if you only speak a few words, knowing some Italian will help you communicate with locals and make new friends. You could find a local language class by searching on Facebook or asking at the town hall, and back up your language skills by using an app such as Duolingo.
Open a bank account
To open a bank account in Italy as a foreigner you should visit the branch in person. There are some online accounts, but having a local branch is much more beneficial, especially if you want to apply for a mortgage or loan in the future.
The documents you will need to take are:
Valid passport or ID
Residence permit (short or long-term)
Tax code (codice fiscale)
Proof of income
Healthcare
The national healthcare system is known as the Servizio Sanitario Nazionale (SSN) and is available to ex-pats who contribute to the health system by paying taxes. Visits to the doctor and basic care are free, but you are expected to contribute a small amount towards prescriptions and specialist care.
You will only be eligible for public healthcare once you become a resident, and in the meantime, you have to have private health cover in case something unfortunate happens.
You apply for public healthcare at the local ASL (health authority) office, with your tax code, ID and residence permit.
Explore your new home
Italy boasts history, art, and culture, so take advantage of the opportunity to visit museums, monuments, and landmarks with your family. There are also beaches and national parks to visit, where you'll discover the most stunning scenery.
Don't be afraid to step out of your comfort zone and try new things. Whether sampling a new Italian dish or joining a local club, embracing new experiences will help you settle into your new life.
Enjoying your new life in Italy with your family
Starting a new life in Italy with your family can be an incredibly rewarding experience. Remember to take advantage of the resources available to you, such as language classes and local cultural events, to fully immerse yourself in the Italian way of life.
Now is the time to try new experiences, whether exploring a new location or trying a traditional Italian dish. Most importantly, cherish the time spent with your family as you embark on this new adventure together.
With patience, perseverance, and a positive attitude, you can successfully settle into your new life in Italy and enjoy all that this beautiful country has to offer. Buona fortuna!