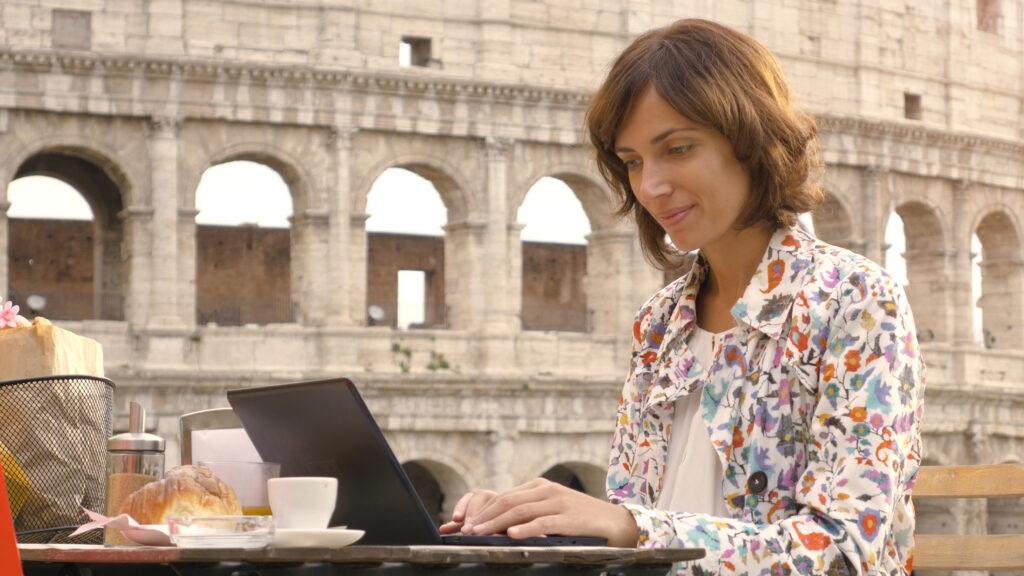 Italy is the world's fifth most visited country, attracting tens of thousands of tourists each year. Many of these visitors fall completely in love with the country and make plans to relocate permanently. With the rise of remote work post-Covid 19, moving to Italy is a real possibility for many people.
Despite having low levels of remote workers in its domestic workforce, Italy is now actively trying to attract more digital workers. If you have ever dreamed of teleworking in Italy, now is a great time to start planning your move.
Why Choose Italy for Teleworking?
Italy is famous worldwide for its rich history, vibrant culture, amazing fashion, delicious food, and magnificent architecture. Would you like to sit in a romantic Roman café or relax on a terrace overlooking the beautiful Tuscan countryside while still being able to get your work done? If you choose (and if your employer allows it) to work remotely in Italy, then you can enjoy all that this wonderful country has to offer.
The Italian government has recently announced that it will launch new plans to make it easier to live in Italy as a remote worker. Business Minister Adolfo Urso stated that he wants to promote the country under the slogan "Work in the world and live in Italy".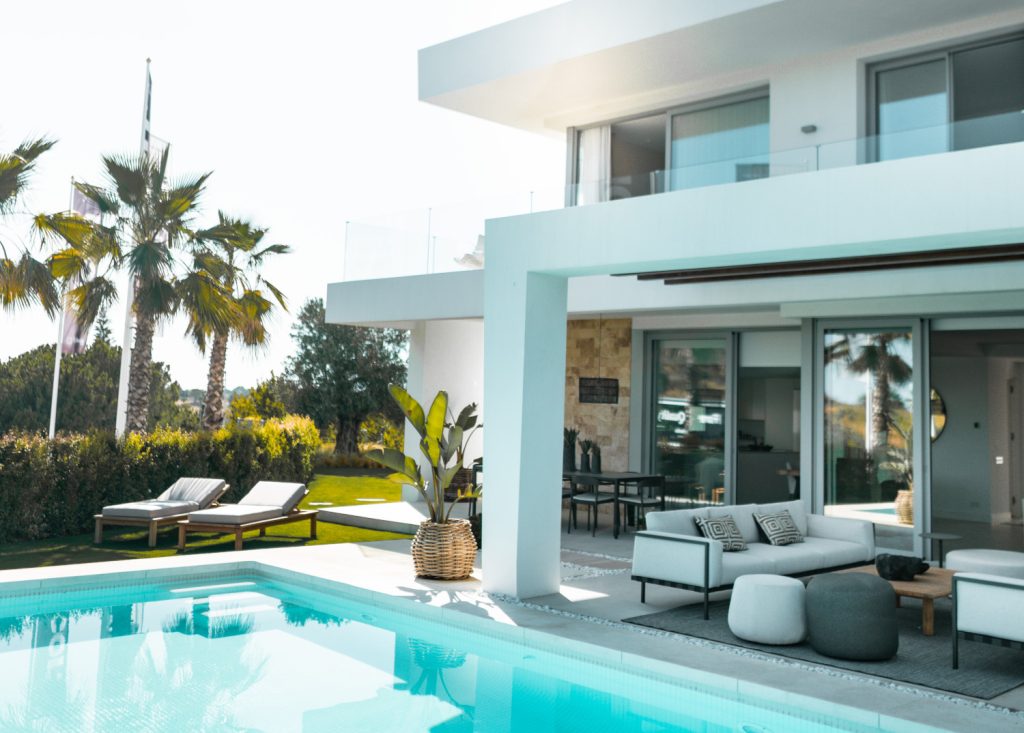 Find your dream property abroad
Search
Amazing Climate and Relaxed lifestyle
Sun lovers flock to Italy for its gorgeous summers and enthralling spring times. The average temperature in Italy is a balmy 17.80 °C compared to the UK's chilly average of 12.90 °C. Italy gets an average of 2,227 hours of sunshine each year. Cities like Catania, Messina, and Palermo average 340 to 347 hours of sunshine per month.
All this wonderful weather contributes to the more relaxed and slower pace of life in Italy. While major metropolitan areas such as Naples, Milan, or Rome have a fairly hectic pace, locals still take time out to enjoy themselves. They don't rush meals or time with friends and family. In the smaller towns and villages, you can embrace a more relaxed lifestyle and really enjoy 'la dolce vita', the sweet life!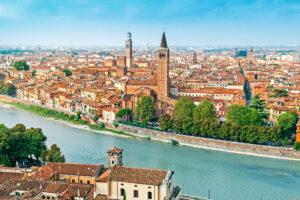 Where to settle in Italy according to your passions?
Fabulous Food and Wine
Italian cuisine is renowned throughout the world for its exquisite flavours, its variety, and its fabulous health properties. Traditional Italian food varies from region to region, each area has its own specialities. Puglia is famous for Incapriata, a soup made from butter beans and Cicoria salad. Calabria boasts the spicy pork sausage spread Nduja. The Lazio area, home to the capital Rome is rightly adored for pasta and pizza. There are also dishes such as Coda alla vaccinara, a delectable slow-cooked oxtail stew.
Italians are just as proud of their viticulture as their cuisine. Winemaking in Italy has a history that stretches back more than 4,000 years. The ancient Greeks called Italy 'Oenotria', which means 'the land of wine.' Some of the world's most famous wines are from Italy, including rich Tuscan Chianti, robust Piedmont Barolo, deep Sardinian Grenache, and sparkling Franciacorta from Brescia.
*Drinking too much alcohol can harm your health. To drink in moderation.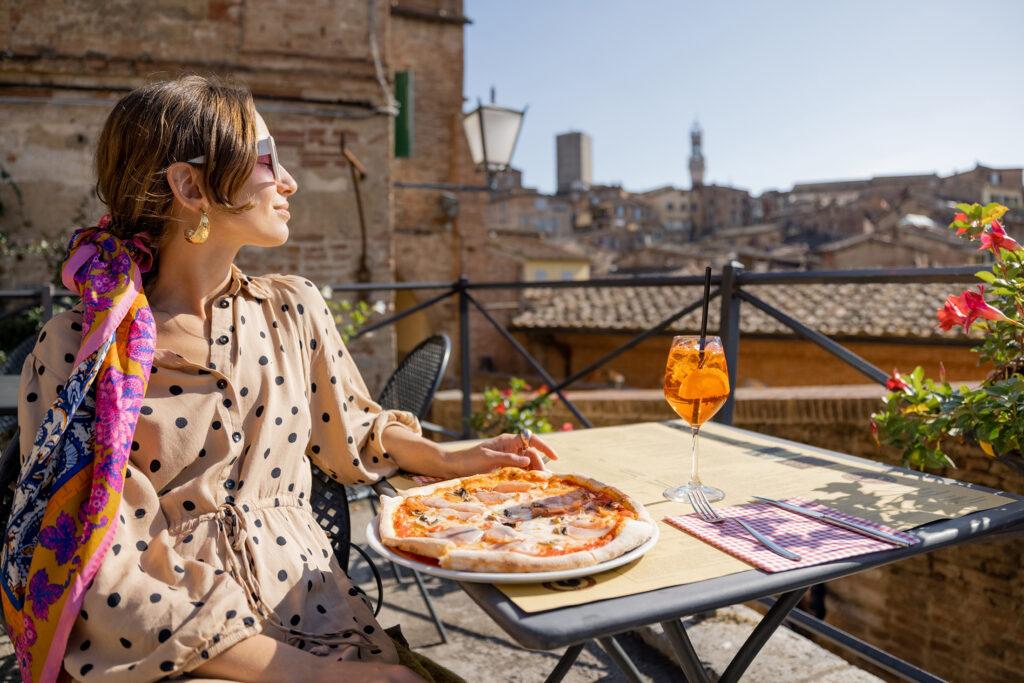 Siena in Tuscany
More Affordable Cost of Living
A major draw for many remote workers is Italy's lower cost of living. This makes Italy especially attractive for freelancers who find that their income fluctuates from month to month. A basic meal with a drink at a restaurant is 8.5% more expensive in the UK than it is in Italy. Utilities and Internet costs can be up to 24% cheaper than in the UK. Public transport is also significantly cheaper in Italy.
Rent for a small one-bedroom apartment in a city can be up to 73% less expensive than in the UK and buying a city apartment can be up to 57% cheaper. If you are interested in buying a property in Italy, then iad Overseas can help you find the perfect fit for your lifestyle and your budget.
The Best Places in Italy for Remote Workers
If you are thinking about moving to Italy to work remotely, then you should first consider the type of lifestyle you wish to have. People that want to experience the hustle and bustle of a big city should consider moving to a major metropolitan hub such as Rome, Milan, or Naples. These cities have plenty of co-working spaces where you can base yourself and many cafes and bars offer Wi-Fi access.
If you'd rather have a slower, easier pace of life, then country areas such as the Abruzzo region or Tuscany may be a better fit. While there are far fewer co-working spaces, remote workers can still have reliable and fast internet connections set up in their homes or offices.
If you are planning to move to the Italian countryside some villages or towns will reward you for moving there and working remotely or setting up a new business. However, these relocation grants do have conditions, so make sure you do your research first!
How to Work Remotely in Italy
As a result of the Brexit referendum, UK citizens must now adhere to Schengen Visa rules. This means that they can only legally stay in Italy for a maximum of 90 out of every 180 days per year. Schengen Visa rules also apply to all other non-EU citizens who are visiting Italy.
What this means for anyone who wants to move to Italy as a remote worker is that you will need to do some preparation before you go. Presently, you will first have to firstly apply for authorization to perform self-employed activities in Italy. This is called a 'Nulla Ost' via the Italian embassy in your home city.
Once this has been approved, you'll need to apply for a long-stay self-employment visa, which is also done through an Italian embassy or consulate in your home country. This visa will allow you to enter Italy.
When you have arrived in Italy, you will need to apply for a residence permit (permesso di soggiorno) within eight days of arriving in the country. You can apply for a residency permit at the local post office.
To be eligible for a self-employed visa, you will have to meet the following requirements:
Be a non-EU or non-EEA citizen;
Have no criminal record;
Be able to show proof of suitable accommodation in Italy;
Have proof of having earned at least €8,500 from your occupation in the year before applying;
Have a certificate from relevant authorities showing there is no reason to prevent you from being issued authorisation;
Have sufficient funds and resources to maintain your stay and provide services;
Meet all legal requirements to perform your duties;
Be registered with the local Chamber of Commerce;
Have appropriate health insurance valid for at least 30 days.
At the time of writing, an Italian entry visa costs €116, residence permits are €40 for stays between three and 12 months. €50 for stays between 12 and 24 months, and €100 for a long-term residence permit. You will also need to pay €30 in administrative costs, €16 for stamp duty and €30.46 in issuance fees. Usually, a self-employed visa lasts for a duration of 24 months from the date of issue.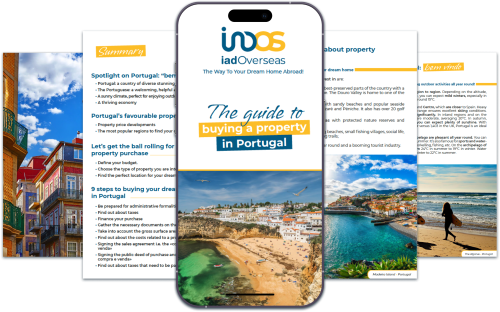 All you need to know
Receive free guides and advices from our experts delivered straight to your inbox.
Get the guide
About the Italian Digital Nomad Visa
To date, Italy has not yet followed the lead of countries such as Spain and Portugal and introduced a Digital Nomad Visa. However, the Italian Digital Nomad Visa was approved and brought into Italian law on March 28, 2022.
It is expected that the Italian Digital Nomad Visa will normally be available in the last quarter of 2023. The Italian Digital Nomad Visa is expected to be valid for a minimum of 12 months with the option to renew for an as yet unspecified period.
The Digital Nomad Visa will make things significantly easier for anyone who wants to relocate to pursue teleworking in Italy. While you'll still need to complete most of the paperwork above and apply in your home country, this visa is going to open up opportunities for many remote workers. In particular those who currently may find it difficult to fulfil the requirements of a self-employed visa.
To apply for an Italian Digital Nomad Visa, you will need:
A valid passport;
Sufficient finances to support yourself (to be announced);
Proof of suitable accommodation;
Health insurance;
No criminal record;
Be employed by a company or companies that are located outside of Italy;
Be a non-EU or non-EEA citizen;
Use telecommunication means to provide your work services.
The average median Internet speed in Italy is 61.05 Mbps for downloads and 19.27 Mbps for uploads. Most major cities have very good broadband Internet connections, however, remote workers in the countryside may face some difficulties depending on where they are located.
What You Need to Know as a Remote Worker in Italy
Rates of pay for remote workers vary considerably depending on the type of work you do and if you are employed by a company or work as a freelancer. As a rough guide, the average monthly wage for a freelancer in Italy is around €1,500. If you are earning more than that, you will probably be able to live quite well!
Currently, self-employed remote workers in Italy are taxed at a rate of five per cent of their income for the first five years they are operating. After this time, the rate goes up to 15%14. Your earnings cannot exceed €85,000 in 2023 to be eligible for this scheme. Otherwise, you'll be taxed at the standard rates which vary from 23% to 43%14 depending on your earnings.
While Italy has a large ex-pat community and many Italians speak very good English, it is advisable to learn some Italian before you make your move. Having good Italian skills will open more opportunities to get to know the locals and experience more of Italian culture. It will also make dealing with the Italian bureaucracy much easier.
Italy is a fascinating country with many interesting areas to explore;
The Italian Digital Nomad Visa is set to be launched in late 2023;
iad overseas agents can help you to find the perfect property to live and work in Italy.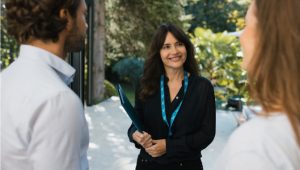 Want to buy abroad?
Tell us about your project, our specialized agents* will guide you!