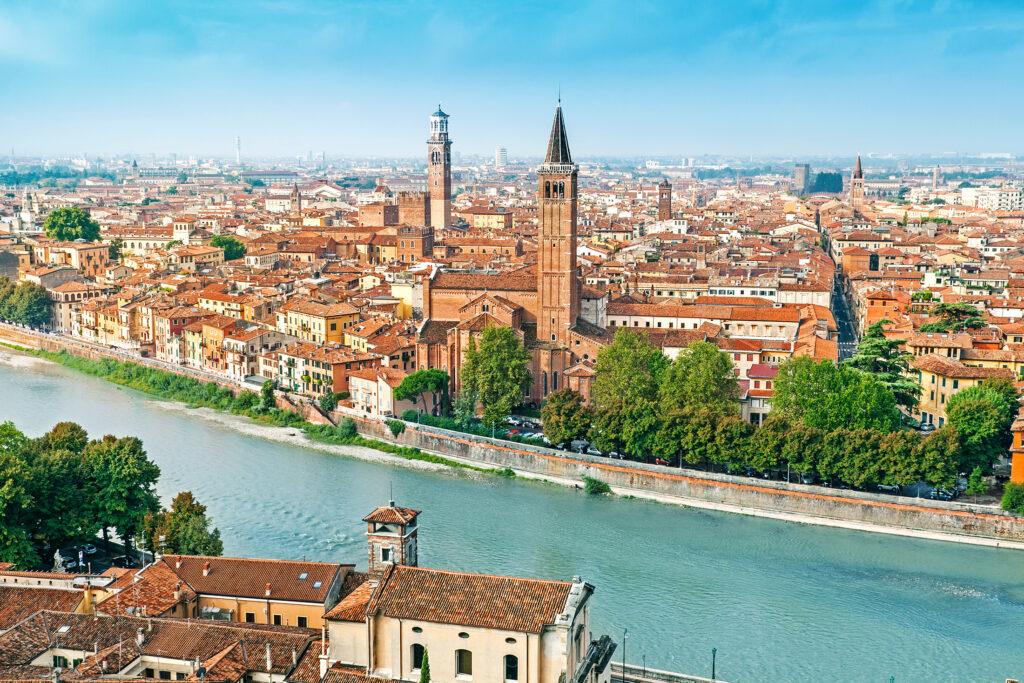 Italy is the land of all passions. Passions you can't indulge anywhere else in the world. So don't look any further for a place to settle, because if you combine an Italian passion with your work, certain cities seem to be the obvious choice. Life is an art in Italy.
Venice: a passion for glass art and period costumes
Italians cultivate a tradition of craftsmanship that goes back centuries. It's alive and well, representing a great part of the economy and employing many people: shops, craftsmen, exports.
In Murano, the world-famous pearls are made and handed down from generation to generation. Glass is also blown. This small island near Venice, by vaporetto, was the cradle of glassmaking. Because of the fires they caused in Venice, they were forced to move further afield, to Murano.
Today, glassmaking is a UNESCO World Heritage Site. Many young craftsmen learn the art of glass beading during their studies. Apprentices learn the gestures from expert craftsmen, or complete their apprenticeship in specialized technical schools.
To live in Venice is to understand the place of this passion in all aspects of social and family life.
Is this your passion? You've found your paradise.
Venice is also the world's most beautiful carnival in period costume. Every February, Venice comes back to its glory days. Enthusiasts gather to celebrate its art of living, from the Doge's Palace to the Piazza San Marco, or at formal dinners in Venetian palaces hidden behind the canals.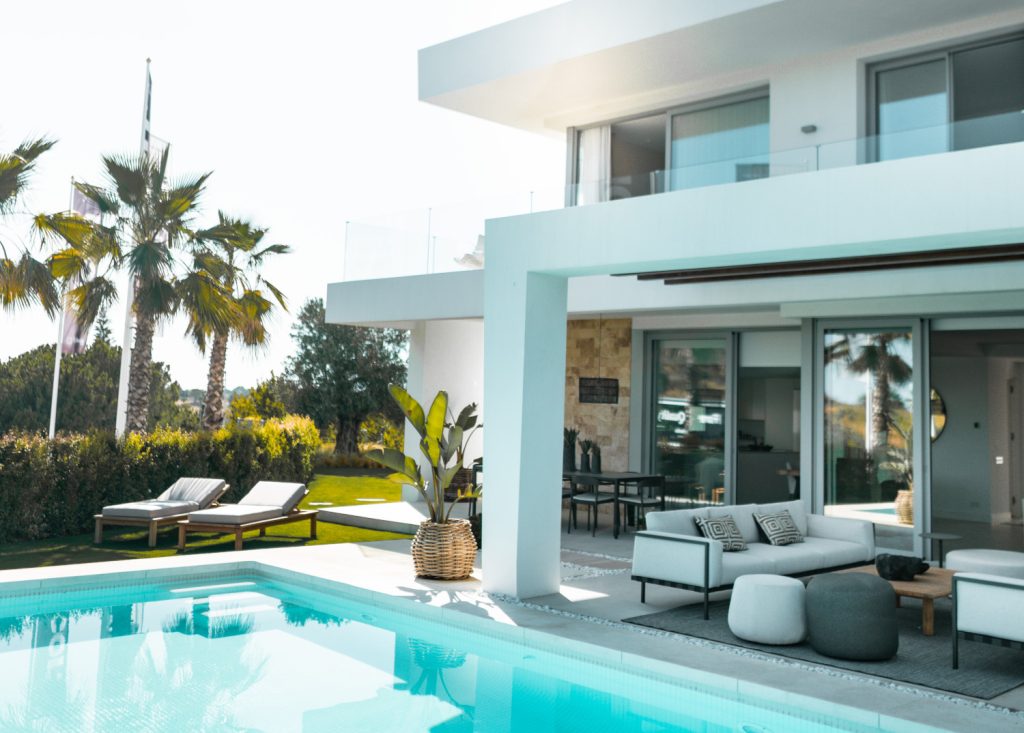 Find your dream property abroad
Search
Living on the lagoon or on dry land?
Venice is a highly touristic city, which strives to preserve its unique heritage. On the one hand, rising sea levels and, on the other, overly massive visitor numbers are undermining the city's facilities. Let's not forget that Venice attracts 30 million visitors a year.
So, to have again a year-round housing offer, the mayor has decided to diversify by dedicating seasonal accommodation not to tourists, but to students.
In any case, this particularity doesn't prevent you from finding what you're looking for. Quite the contrary, since the town wants to get away from the « all-tourist » approach. The good thing is that the locals know each other and live as a close-knit community, like in a village.
There are, of course, expatriates living in Venice, and events are organized to meet them.
As the whole city is relatively small and easily accessible on foot, bumping into each other is common. And relationships are forged.
Alternatively, you can move to Mestre, which is more affordable and gives you the feeling of reconnecting with the mainland and all its advantages: traditional means of transport (like cars and trains), more stores and a wider property market.
In Venice, you can expect to pay €4,200/m² for a lagoon property or €1,650/m² for a property in Mestre.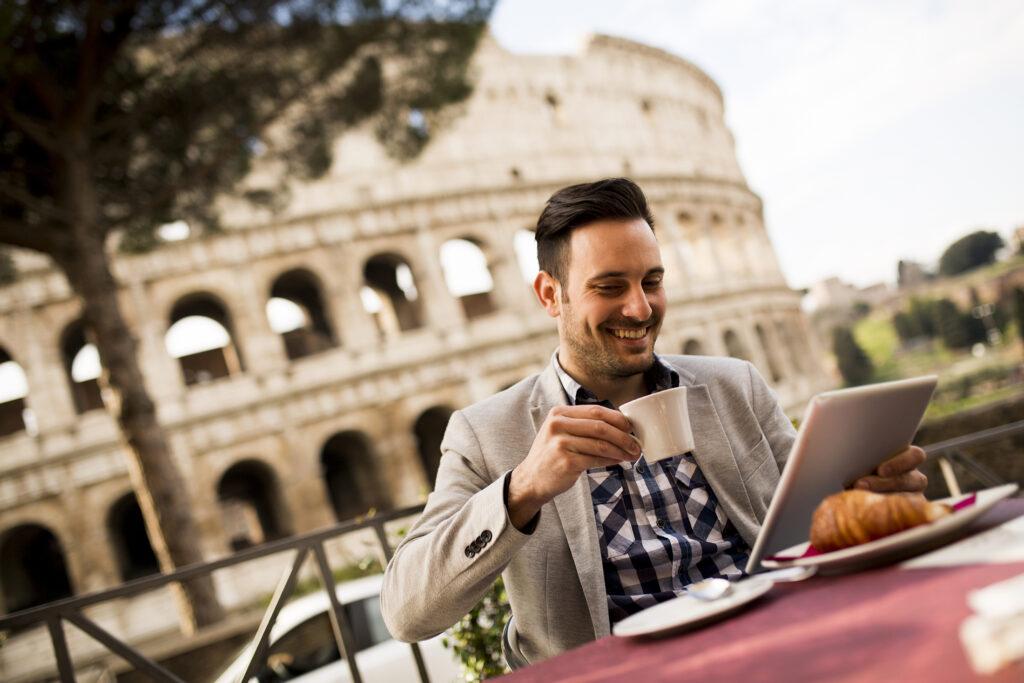 Rome
Rome: a passion for archaeology and history
No other city in the world is more architecturally extravagant. Historical relics can be found around every corner, without any exaggeration. You don't need a map to explore the center of Rome; just walk and you'll come face to face with the Colosseum, the Pantheon, the Trevi Fountain and the Sistine Chapel. A longer walk is required to discover the Vatican City.
Your stay in Rome should be longer than a weekend. The Roman Empire fascinates, the monuments overwhelm and the traveler will never forget this destination. Even to the point of wanting to settle there permanently.
Every attempt at urban renewal, as soon as the asphalt cracks, results in the discovery of a new archaeological site. In 2020, the tomb of Romulus, the city's founding twin, was reportedly discovered.
Expatriation to Rome: living in the Italian capital
On average, it costs 3,310 euros per square meter to buy a property in Rome.
Here are a few neighborhoods in Rome where you can save on your housing budget while avoiding the usual influx of tourists.
Pigneto district: a distinctly more everyday face of the city, far from impressive, this district shows the real inhabitants of Rome. Trattorias and gelatorias off the beaten track await you.
San Lorenzo district: close to Termini train station. As in every city, the station area is more popular, though just as charming and lively. Housing prices are lower.
Successful expatriation means knowing the right places to live.
Florence: a passion for jewelry and goldsmiths
The famous Ponte Vecchio links the city cut by the Arno River. It's been the jewelers' bridge since the 16th century. Goldsmiths drove out the butchers who polluted the Arno too much and smelled bad. The Medici therefore required a more delicate craft on this passageway. Jewelry artists, highly respected, settled here. And expanded. That's why a second row of workshops was created on the bridge.
Today, some workshops have been in the same family for 150 years, producing pieces for the biggest names: Tiffany, Cartier…
You can learn from them, in Florence, how to design and model your own unique jewels.
It's possible to work and make a living from your passion in Florence, with talent and pleasure.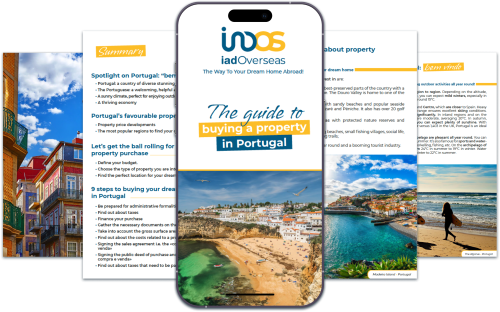 All you need to know
Receive free guides and advice from our experts delivered straight to your inbox.
Get the guide
Florence, the beginning of Northern Italy
The Italian peninsula is divided into north and south. An invisible line runs through Rome and defines the economic landscape of the boot. The North of work, the South of the unusual.
Rome and Florence are the 2 major cities in the north, starting from Naples.
Florence is an intermediate city, less populated than Rome and more expensive than Venice. The hyper-city center is in the magnificent part, inside the bridges. Outside is a little less expensive.
Expect to pay €5,500/m² in the city center and €3,500/m² outside.
Job opportunities abound, of course in the hotel, tourism and catering industries: speaking English is particularly appreciated. Other possibilities are open as soon as you speak Italian and French, or another foreign language. Italy is also looking for qualified profiles in all sectors.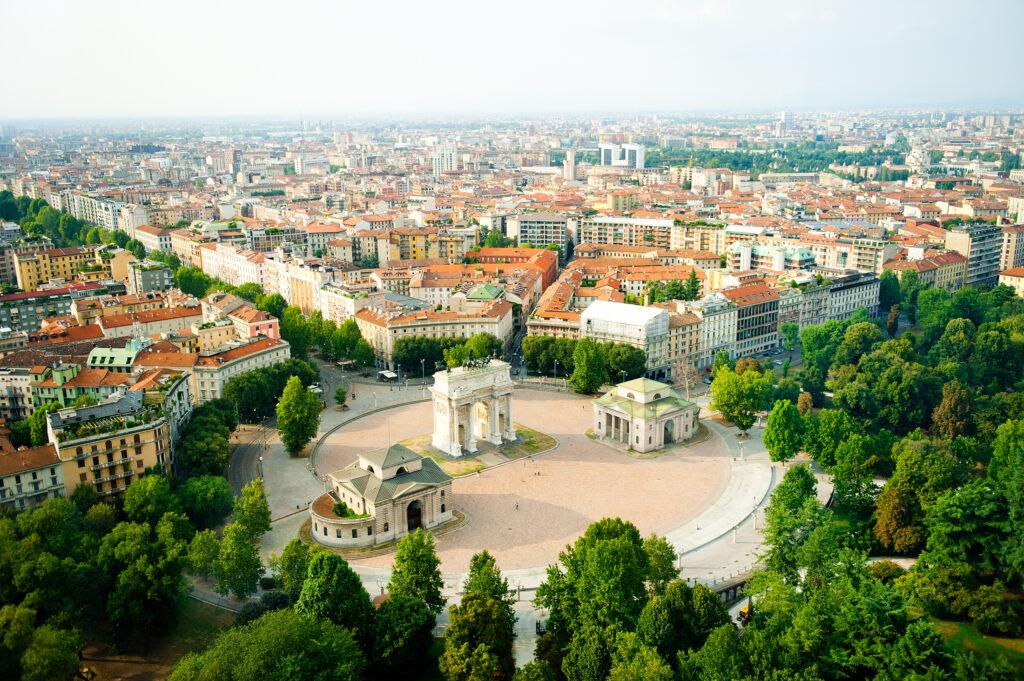 Milan
Milan: passion for soccer and fashion
AC Milan is the club with the most international titles. In the rest of Europe, we hear more about AC Milan than Juventus or AS Roma. That's because the city lives and breathes its team.
So it would be natural for a soccer fan to want to live not far from the Giuseppe Meazza stadium in San Siro, which is sure to be the subject of an in-depth visit.
It will soon be replaced by a commercial complex just after hosting the opening ceremony of the 2026 Winter Olympics. A new, smaller stadium will replace it.
It's now or never! Here's a good reason to move to Italy! As well as the good wine, sunshine and ultra-fresh produce found in Italian cuisine and its fine restaurants.
Soccer is a natural part of the landscape. Like fashion.
Milan is one of fashion's big four, along with Paris, London and New York. The city boasts the head offices of luxury brands such as Prada, Dolce & Gabbana, Armani… The standard is high, and fashionistas won't be only satisfied with shopping, which they could well do in any of Europe's major capitals.
In Milan, as part of this professional universe, they can attend the world's biggest fashion events, such as Fashion Week.
One opportunity hides another, and you can complete your cultural itinerary by spending a magical evening at La Scala for a dream opera.
So, to sum up life in Italy: soccer, fashion and opera (…and pasta!).
The cost of living in Milan: house or flat?
Rent is the biggest item of expenditure for the people of Milan. This means that the city is one of the most expensive in Italy, neck and neck with Rome. But the average salary is higher, at around €1,800 a month.
Buying a property in the city center requires an investment of €10,118 per square meter. And half that to live on the outskirts. This is on a par with the prices in certain arrondissements of Paris in France.
Priorities for Italian-style living
Administrative formalities and finding the best places to live in the city of your passions should occupy your first few weeks in Italy. Obtaining the tax code and setting up your health insurance are your priorities.
Very quickly, you'll need to start speaking Italian, as well as the second local language: gestures. This knowledge will open doors to your professional career in Italy.
Living and working in Italy thanks to your passions promises you days that will feel like you're on vacation. With the huge advantage of being able to escape on a trip to see the most beautiful sites and ruins in Europe, such as Pompeii or Syracuse in Sicily.
From Piedmont to Palermo, the culture may be very different, but the mood and warmth of the Italians remain the same. And it's infectious!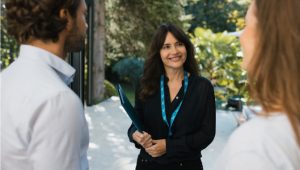 Want to buy abroad?
Tell us about your project, our specialized agents* will guide you!
[] * In France, all iad consultants are independent sales agents of I@D France SAS, registered with the RSAC, and hold a real estate canvassing card on behalf of I@D France SAS (without holding funds). In Spain, Italy, Portugal and Germany, all the consultants are independent agents acting on behalf of the subsidiary to which they are attached (without holding any funds)