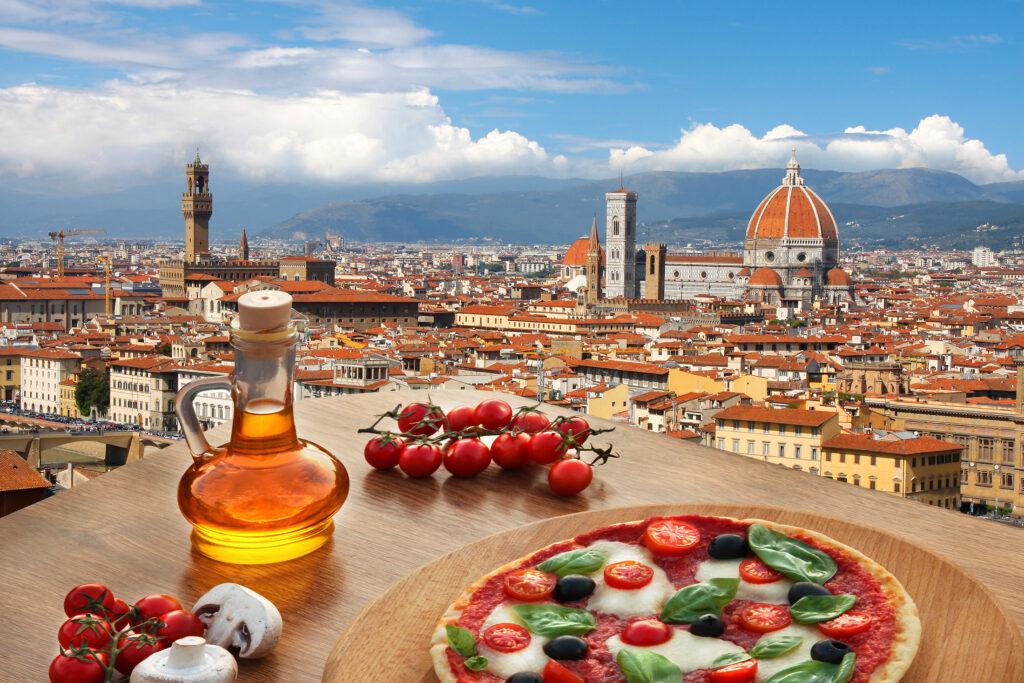 With a unique combination of history, culture, and natural beauty, Italy is one of the most stunning and intriguing countries in the world. This article explains why Italy is a smart choice for property investors and shows you where the most popular regions to invest in are.
Reasons to invest in Italy
Italy is home to some of the most famous landmarks in the world, including the Colosseum, the Leaning Tower of Pisa, Vatican City and Mount Etna. Italy is well known for its fashion, food, and wine. The country also has a variety of stunning landscapes, from the Italian Alps to the beaches of Sicily.
One of the main reasons to invest in Italy is the stable property market. Prices increased by 3.8% in 2022. If prices continue to rise, then an investment property could be sold for a handsome profit in the future.
Property in Italy is in high demand, due to the rise in tourism since the pandemic. This makes it an excellent place to invest.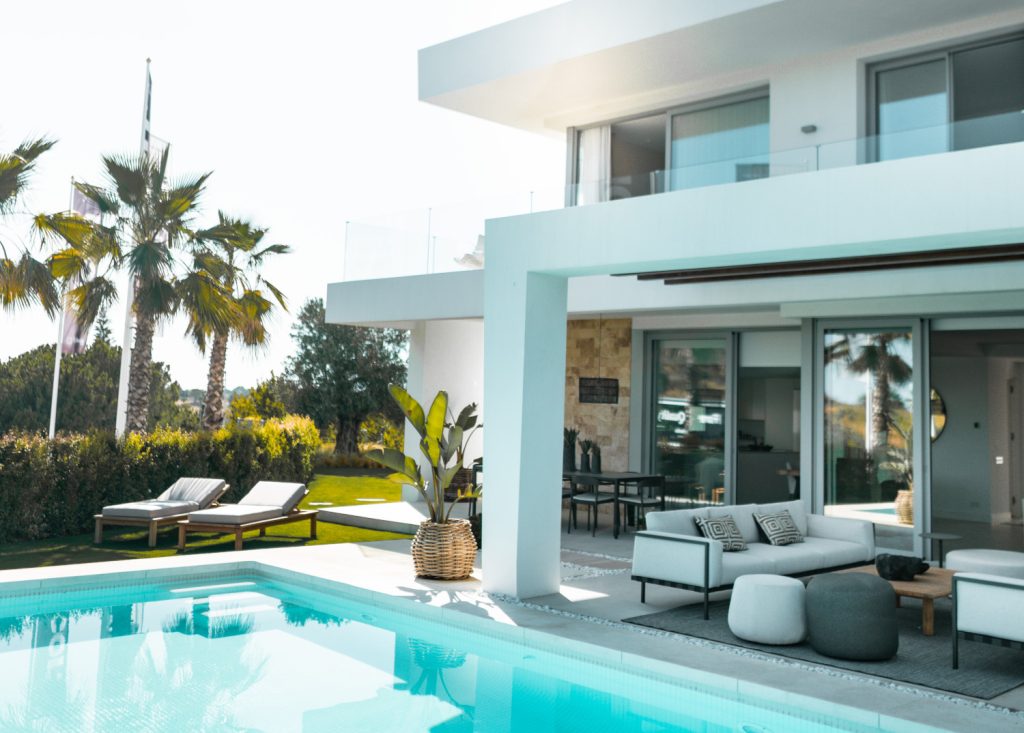 Find your dream property abroad
Search
Benefits of property investment in Italy
There are many benefits to investing in property in Italy, including the potential for capital appreciation. In the short term, you could rent out the property to tourists or keep it as a long-term residential let until you are ready to sell. Renting it as a tourist property allows you to use your Italian residence yourself during the times it is not occupied – perfect for a quick getaway to Rome or a summer holiday in Tuscany!
In addition to long-term profits, investing in property in Italy can also offers high rental yields. Italy is a popular tourist destination with a high demand for rental properties, especially during the peak season. This means that investors can make a substantial income from renting out their properties.
The Italian tourist market
Italy is one of the most popular tourist destinations in the world and attracts millions of visitors each year. The most up-to-date figures from Statista show a total of 917 million tourists travelled to Italy in 2022. In January 2023, there were approximately 4.7 million visitors compared to 2.7 million in the previous January. This demonstrates the growth in post-pandemic travel and proves that Italy continues to be a popular country to visit.
Miles of coastline, a warm climate and its rich history are just some of the reasons why people visit Italy. There are a variety of things to do, from skiing to hiking, walking through vineyards, or just lying on the beach.
Italy is easily accessible from the rest of Europe via car and a short flight from many locations, including the UK.
The gastronomy of Italy is an attractive lure for tourists. Home to pizza, pasta, ice cream and fresh Mediterranean cooking, Italy is famous for its delicious cuisine. Wine lovers are also at home in Italy as there is an abundance of vineyards to visit where you can sample the local wines.
Investors can take advantage of all these tourist attractions by investing in rental properties in popular areas such as the Italian Lakes, Rome, or Tuscany.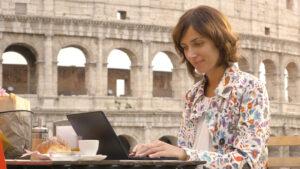 Our Tips for Remote Work in Italy
Where to invest in property in Italy
Italy has many beautiful regions, each with its own unique charm and attractions. It's a perfect choice for property investors.
Tuscany
Tuscany attracts tourists from all over the world who appreciate both beaches and stunning countryside. The architecture of Siena and Florence is fascinating, both cities have numerous museums, cathedrals, and historic buildings. Art dominates this region. With sculptures by Michelangelo, paintings by Botticelli and Leonardo da Vinci, Tuscany is an art-lovers paradise. The Torre Pendente (leaning tower of Pisa) is another major attraction and tourist hotspot.
From luxury apartments in Florence to imposing villas with pools in the heart of the countryside, Tuscany has a variety of Italian properties to invest in. This is also a popular wine-making area. You could invest in a property with a vineyard and earn passive income from wine production!
Umbria
If you're searching for a more affordable investment property than Tuscany, head for Umbria. The greenery and wide-open spaces provide a peaceful setting for tourist holidays while the city of Perugia hosts music festivals and has a lively nightlife.
The lesser-known Lake Trasimeno is located in Umbria. Water sports such as windsurfing and water skiing are popular activities here. Umbria offers visitors a taste of authentic Italy with traditional villages and a slower pace of life. Umbria is perfect for any tourists who want to unwind and relax.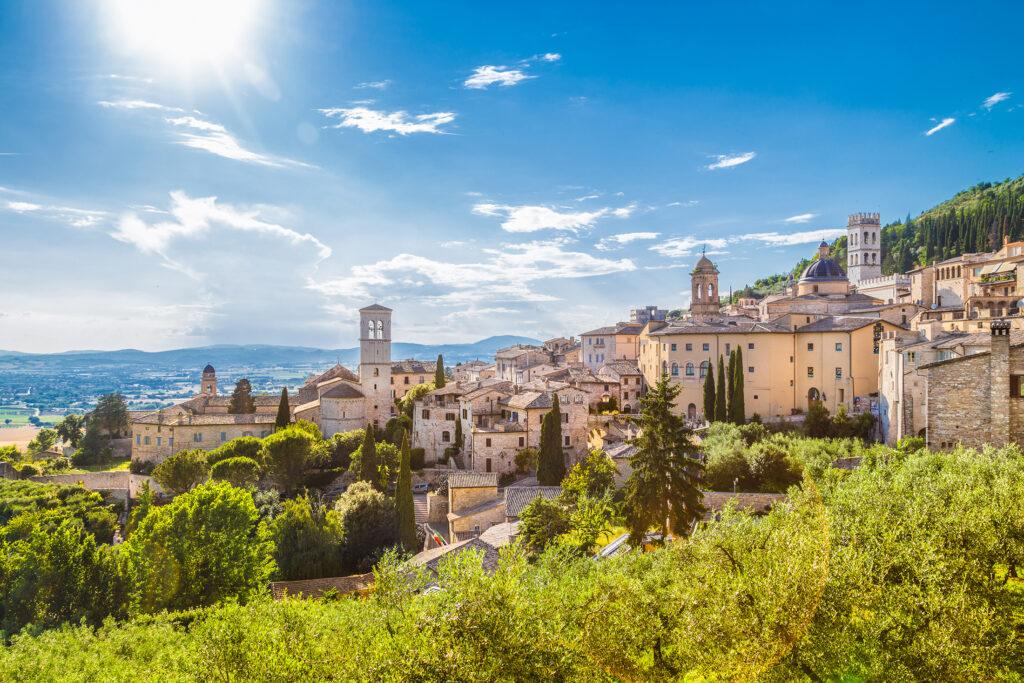 Historic town of Assisi in Umbria
The Lakes
The three main lakes of Italy are located in the north of the country – Garda, Como and Maggiore. They are all tourist hotspots, offering water sports, beaches, and outdoor activities such as hiking as well as delicious Italian cuisine.
You could invest in a waterfront villa or choose a cheaper inland property a few miles from the lakes. This region is easily accessible from Milan and Verona international airports, making it easy for tourists to visit these iconic Italian cities as well.
Naples
Based in the far south of Italy, Naples is a cultural city with a diverse history. Originally home to Greek settlers and then the Romans, Naples is now a mix of nationalities. The city reflects the traditional Italian lifestyle where families sit out on the streets in the evenings and chat about the day's events.
Buying an investment in Naples can range from a small apartment to a historic property for renovation. If you have the time and money to undertake a renovation project, you could make a significant return on your initial investment – if you choose the right property.
Rome
Rome is the capital city of Italy and is full of tourist attractions. The most famous sights include the Colosseum, the Trevi Fountain, the Vatican and Palatine Hill. All showcase the remarkable history of the city and are on the 'must-see' lists of many tourists.
Properties in Rome come at a high price tag, but if you have the money to invest you will certainly make a profit on tourist rentals. You can choose to invest in everything from villas and apartments to townhouses in one of Rome's 15 municipalities, including the luxury Via Appia area or Trastevere which is popular with students.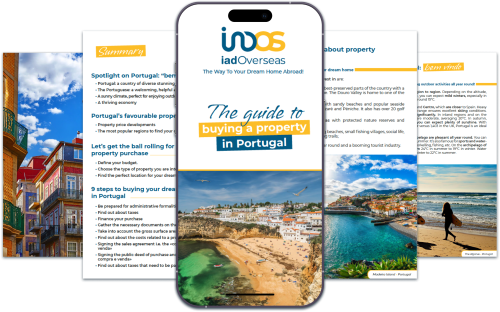 All you need to know
Receive free guides and advices from our experts delivered straight to your inbox.
Get the guide
Property prices in Italy
There are many types of properties available for purchase in Italy, including apartments, villas, and farmhouses. Investors should choose a property that allows them to use the property how they wish to while it appreciates. It is always important to consider the location and potential rental income when purchasing a property in Italy.
The table below shows the average prices per m2 and the total price for a 200m2 property in the most popular regions of Italy.
| Region | € per m2 | Average € for 200m2 |
| --- | --- | --- |
| Liguria | 2,498 | 499,600 |
| Tuscany | 2,375 | 475,000 |
| Lombardy (Lake Como) | 2,112 | 422,400 |
| Campania (Naples) | 1,625 | 325,000 |
| Piedmont | 1,268 | 253,600 |
| Puglia | 1,202 | 240,400 |
| Sicily | 1,031 | 206,200 |
Rome had an average price per m2 of €3,330 in September 2022, much less than the average cost to buy in London which comes in at €5,465 per m2.
Here are some examples of properties for sale in Italy on our website to show you what you could get for your money:
| Location | Cost € | Type of property |
| --- | --- | --- |
| Rome | 435,000 | 4-bedroom apartment with balcony |
| Tuscany | 380,000 | 3-bedroom villa with garden |
| Sicily | 85,000 | 2-bedroom townhouse |
| Milan | 1,080,000 | 5-bedroom loft apartment with city views |
| Naples | 450,000 | 4-bedroom village house with terrace and balcony |
Renting Out Your Property in Italy
Renting out a property in Italy can be a lucrative investment. Investors can choose to rent out their property on a short-term or long-term basis. Short-term rentals are popular with tourists, while long-term rentals are popular with ex-pats and locals.
Rental income in Italy is taxed at 21% It is advisable to speak to an accountant about how best to find the best investment property for your circumstances.
Tourist rentals in Italy
With the many Italian tourist attractions, renting out an investment property is a smart option while you wait for your purchase to appreciate.
Airbnb or Booking.com are useful marketing tools to help you find people to let your property to. iad Overseas can advise you on how to market and host your property.
| City | Average € per night |
| --- | --- |
| Rome | 236 |
| Florence | 227 |
| Bologna | 213 |
| Naples | 191 |
| Venice | 184 |
| Milan | 181 |
Tourist rentals in Italy are subject to certain regulations, including:
You must obtain permission from the town council
You must apply for a CIR code which shows you have been approved to let
You must visit the local police station to request access to the Alloggiati website where you must submit information about your guests
Guests have to sign a short-term contract for stays of less than 30 days
These are the general regulations, but they can differ depending on the region. We suggest you contact your local town council for the most up-to-date information on renting to tourists in your area.
Long-term renting in Italy
If you decide to rent out your property in Italy long-term while you wait for the price to rise, then you should be aware of the regulations. The most important of these are:
A standard contract allows a minimum tenancy of four years. If you wish to sell the property, then you must give the tenant six months' notice.
A special contract has a minimum tenancy of three years. You can only give the tenant notice if you or your family need to live in it if the tenant owns a property in the same district, or if they are not living there permanently.
You must choose the right contract if you plan to sell your investment property.
Contact us at iad Overseas to learn more about investing in property in Italy and to find the best property for your needs.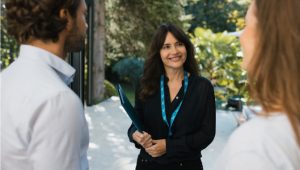 Want to buy abroad?
Tell us about your project, our specialized agents* will guide you!