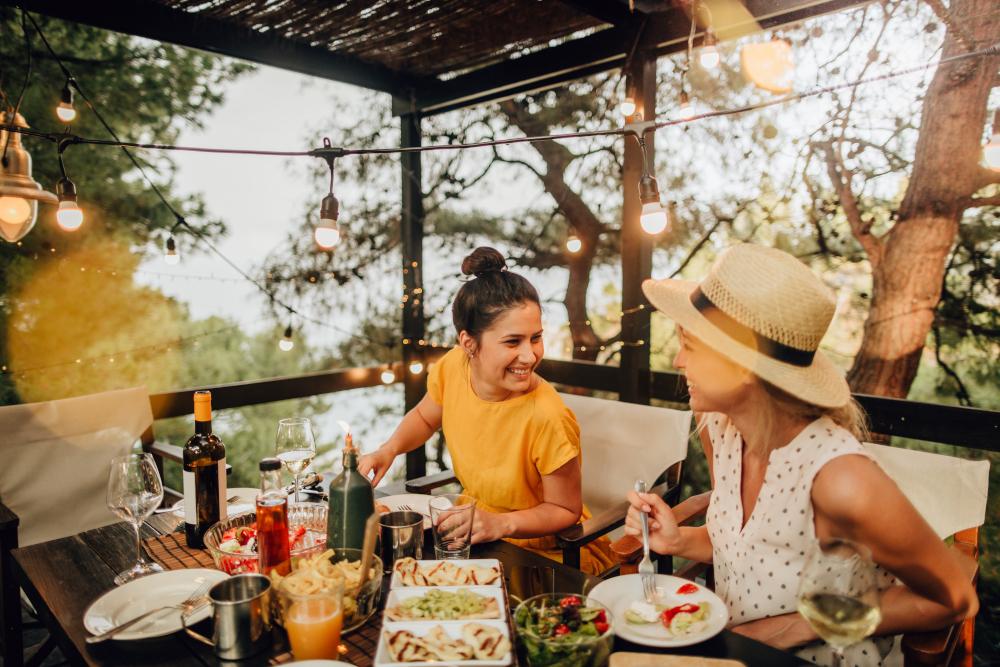 If you're considering buying a house abroad, whether as your main home, a second home, or as an investment, this article will give you advice on how to choose and buy a property. Buying property abroad doesn't have to be difficult if you do your research and make sure you understand the purchase process in the country you've chosen. Read on to find out how to buy your dream property abroad.
Let's start by finding your dream location
It's all about location when you're thinking about how to buy real estate overseas. You probably have an idea of the country you'd like to live in or where you'd like a holiday home. Do you love the Spanish Costas? Are you looking for a rural French or Italian farmhouse? Or does buying in Portugal appeal? You should also consider whether you want to live inland or by the sea. Coastal properties can be more expensive than country properties, depending on where you choose to buy.
Perhaps you're on a tight budget and searching for the cheapest country to buy property abroad. Some of the most affordable regions to buy a property in France include areas in Limousin, Brittany and the town of Perpignan near the Spanish border. Plus you can still pick up a bargain in Spain, Portugal, and Italy, so now is the time to look for the place to buy your dream home.
When buying property overseas you'll find the advice of our iad property consultants [1] useful – we can look at your criteria (budget, number of bedrooms, outside space, a swimming pool or garage etc.) and show you suitable properties. This makes sure you don't waste time looking at properties that aren't right for you.
You should also visit the region you'd like to buy in to check it out at different times of the year. Talk to the neighbours and locals, find out if a building is planned, see what the weather's like year-round… all these things can make a difference to your choice of location and it's also a great way to practise your language skills.
That south-facing villa with a pool may seem a great buy – but does it have heating? (European winters can be very cold). The dogs next door may seem cute but are they going to bark all night and keep you awake? Getting a feel for the area and asking these questions will save you a lot of long-term headaches.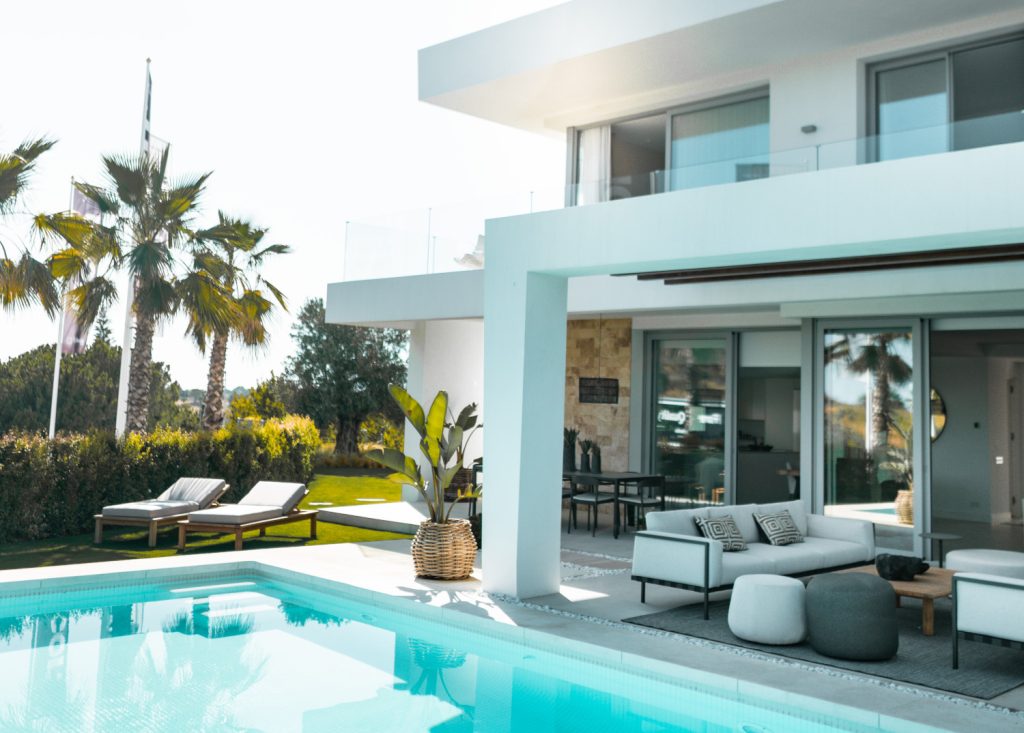 Find your dream property abroad
Search
Let's do your wish list: defining your needs and desired property
When you're viewing overseas property for sale it's important to know your needs and decide how flexible you are. For example, is a pool essential or would you prefer to visit the community pool? It's very easy to let the sun go to your head when buying abroad and forget your requirements. Here's a list of things to consider:
Do you want a garden/pool/garage?
Does the property you're viewing have heating/air conditioning?
How many bedrooms and bathrooms do you need?
How close are local facilities (bars/restaurants/shops/sports)?
Is there transport if your children will be going to school?
How easy is it to get planning permission if you want to renovate?
Are there local attractions to promote if you're buying a property abroad to rent out as a holiday home?
If you're purchasing a property to rent you should also consider how easy it will be to find tenants and let it or if you will offer it as a holiday rental. Take a look at other local rental properties to give you an idea of prices and availability. Another useful piece of advice is to read an overseas property investment guide for the area where you wish to buy.
The type of property is also important to consider. Would an apartment suit you or are you looking for a luxury villa or a traditional townhouse? This depends on your budget and what kind of overseas property you'd prefer. If you plan to use it as a holiday home, you may find an apartment easier to manage than a villa. amount. To give you an idea of potential income we've selected some examples of average rental prices from airbnb, all for the first week of July:
| Property | Price |
| --- | --- |
| 2-bedroom villa with pool, Malaga, Spain | €1,054 |
| 2-bedroom cottage in Asturias, Spain | €703 |
| 3-bedroom house with pool in Bordeaux, France | €1,316 |
| 2-bedroom fisherman's cottage with sea view in Normandy, France | €758 |
| 3-bedroom villa with pool, the Algarve, Portugal | €1,785 |
| 3-bedroom Tuscan villa, Italy | €1,604 |
Clearly you would need to take into account costs, however, long-term a holiday rental property can earn a substantial income.
Tax and administrative issues what you should know
Buying abroad can be different from buying in your home country, so make sure you ask the real estate agent as many questions as possible. They will tell you about any local taxes you need to pay and the administrative procedures when you purchase your property.
When you buy a property abroad the tax can make a big difference to how much you pay when you buy and the tax you're charged as a property owner. Every country has different tax rules and it's best to seek professional advice so you're fully aware of any buying property overseas tax implications.
You should take into account inheritance tax and capital gains tax if you plan to buy a holiday or investment property and remain in the UK as your tax is assessed on your income worldwide.
Remember that if you are making an overseas property investment for holidays or long-term rental you will need to declare the income to the tax office of your main country of residence and in most countries, rental income is subject to VAT.
Our property consultants [1] are by your side during the administrative and legal process (getting you a tax reference number, translating documents etc.)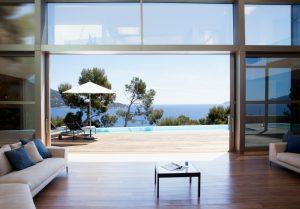 How to finance a property purchase abroad
Financing a property abroad: we know we have your attention now
If you plan to live abroad you often have to become a resident of the country before you can buy, and you will most likely need a bank account in the country too. Make sure you do your research on the cheapest way to transfer the payment from your own currency to the seller's bank. Often using a currency transfer specialist can work out a lot cheaper than direct transfers between banks.
You may find that taking out a mortgage in the country where you want to buy is cheaper than a loan in your own country to buy property abroad, as interest rates abroad tend to be low. Even if you think you may not get a mortgage it's always worth talking to your bank abroad as the criteria can be different from that in the UK. You will need a deposit as a percentage of the total asking price, and this will depend on which country you're buying in.
For example, a question many people from the UK ask is whether buying a property abroad after Brexit is more difficult than before. So where can UK citizens buy property abroad? The good news is there are no restrictions on buying abroad post-Brexit, but if you don´t plan to live in your home permanently you should check the local residency requirements. For example, some European countries such as Spain will only allow you to stay for a particular number of days if you are a British citizen.
Another option is to use a mortgage broker who specialises in arranging international mortgages. There are many brokers available and the best way to find one is on recommendation from someone who has already purchased in the country of your choice. Our real estate consultants* will also be able to put you in touch with a reputable mortgage broker.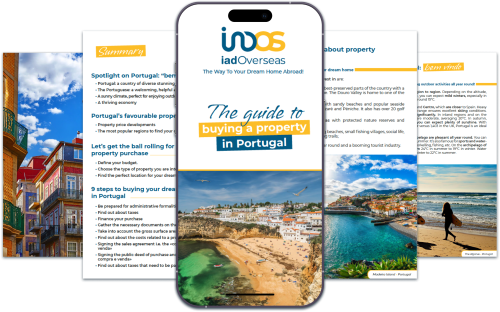 All you need to know
Receive free guides and advice from our experts delivered straight to your inbox.
Get the guide
Your are so close to the goal : making an offer and signing for your dream home
When you make an offer on an overseas property, this demonstrates your intent to purchase the property. This is the stage where you can negotiate through your real estate agent and offer what you think is the actual value of the property. Before doing this, it is advisable to have the property inspected by an independent expert who can tell you if there are any issues such as utility supply or planning permission.
Many countries take the offer as a legally binding agreement, and once you have this in writing it may cost you money to back out, so make sure you are sure before making an offer.
Once everything has been agreed, the offer has been accepted and the contract is ready to be signed. This usually takes place in the presence of a professional (a notary, a real estate agent or a lawyer, depending on the regulation in the country), who has the power to transfer the deeds and is paid for by the buyer.
Your new life starts now… Moving house
Once the contract has been signed you can start to plan your move. You will need to book a removal company to move your belongings to your property, so every inch of space counts. If you're making a permanent move abroad this is the time to clear out anything you won't need in your new home.
You may want to hire a van and drive your goods to your new home or hire a 'man with a van'. If you're taking pets, they will need to have the relevant documentation and travel bookings.
It's often cheaper to buy large furniture and white goods in the new country.
You should remember to notify all the relevant organisations of your change of address and register on the electoral roll and for utilities in your new location.
Lifestyle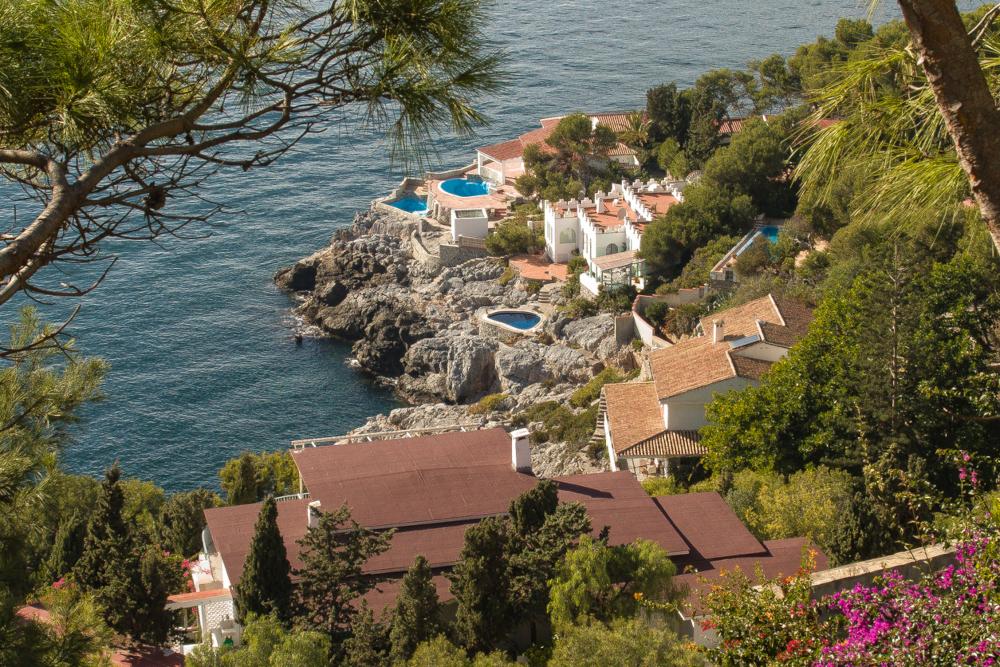 Coast of Andalusia
Buying a property and moving abroad is a big decision, but so many people have done it and now enjoy a relaxing lifestyle with new friends and a simpler way of life.
Once you've made the move, you'll wonder why you didn't do it earlier. Now's the time to enjoy the local culture, learn the language and enjoy your new home.
Whether you're buying an investment property, a retirement or holiday home or want a new life for your family, there are plenty of fantastic properties out there.
We hope you've found this a useful advices to buying property abroad.
The 3 key points to remember:
An agent will have local knowledge of the area where you wish to buy.
Don't worry about Brexit: you can still buy a property abroad.
The property market in Europe offers plenty of affordable homes.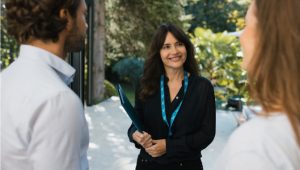 Want to buy abroad?
Tell us about your project, our specialized agents* will guide you!