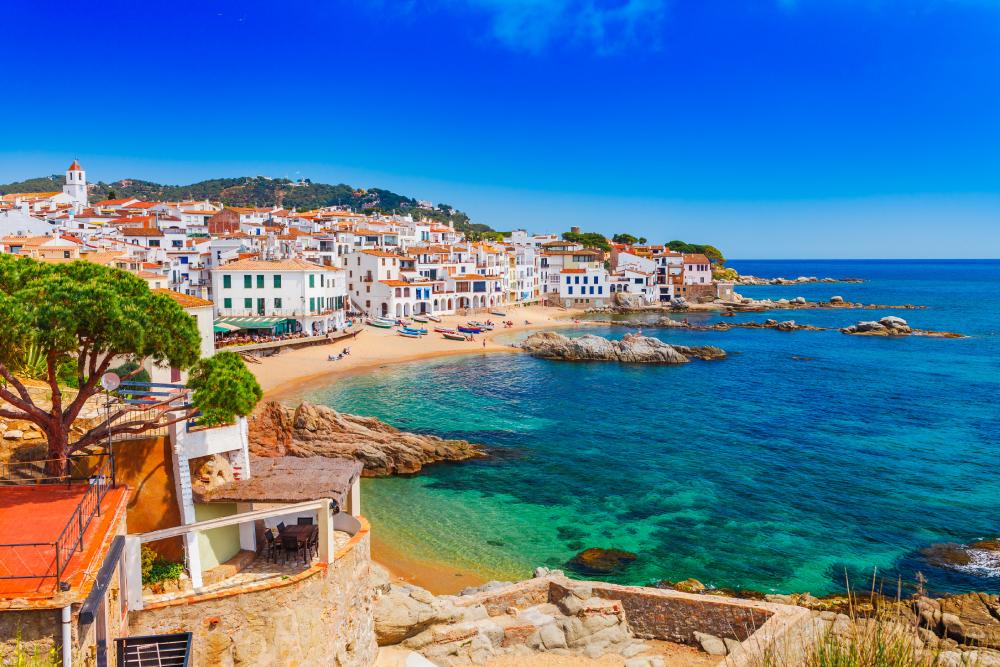 If you're serious about buying property abroad this article on how to buy real estate overseas will tell you what you need to consider. Buying abroad can be different from buying in your own country, but if you keep a clear head and make sure you follow all the relevant procedures you will soon be enjoying your dream home in France, Spain or Portugal. Our iad Overseas agents are here to make purchasing property abroad go as smoothly as possible.
Tip 1 - The way to your dream home abroad
The first thing to consider when buying a home abroad is location. Do you want to live near the sea, in the mountains, in a city or a small village. Each has its own benefits and it depends on the kind of lifestyle you intend to lead. For example, if you love to swim you'll want a coastal property, whereas if hiking is your thing you'll prefer something inland.
If you are retiring you should consider whether where you choose to live offers enough to do. Whilst a villa with a pool in the middle of nowhere may seem attractive you may find living nearer the town means you meet people. For example, Spain has a large ex-pat community where you'll make plenty of new friends. France also has this but on a smaller scale, and if you want to be part of the community you should search for a village property.
It's also important to think about the future – will you be able to manage steps when you are a few years older?
Another consideration is access. Whilst a rural retreat may seem a wonderful idea, this could be limiting if you have to drive anywhere. If you're moving abroad with children they will need access to local schools which can be some distance from small villages.
If you're buying an investment property it's crucial to get the location right. Properties by the sea are much more likely to rent out and command a higher rental price, but they are also more expensive to buy.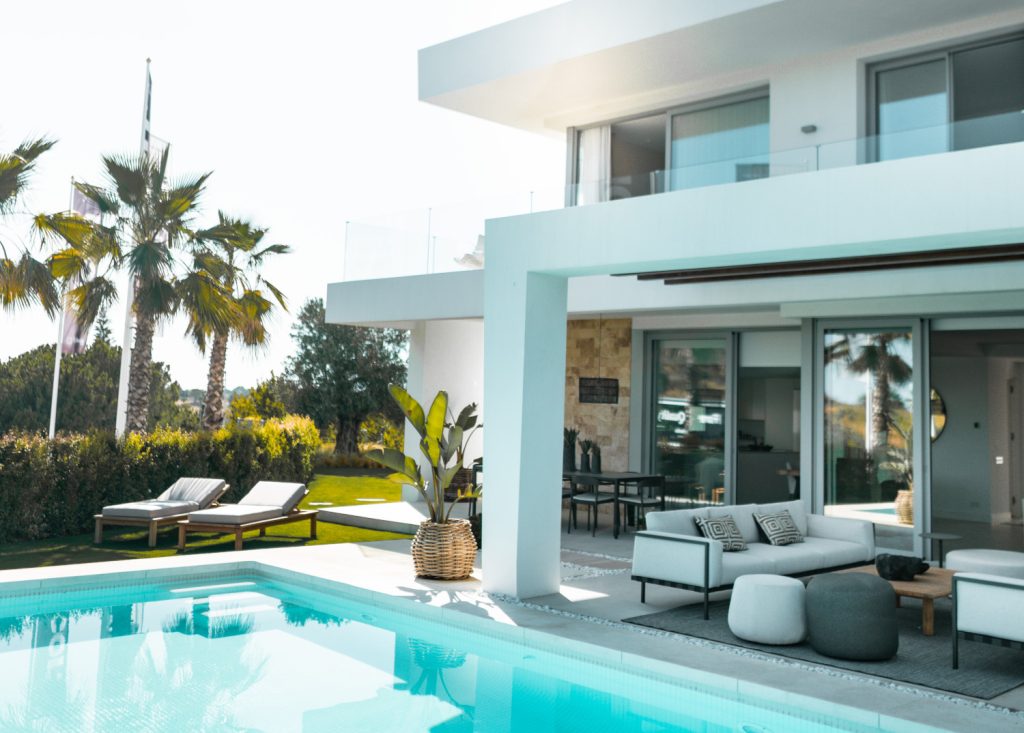 Find your dream property abroad
Search
Tip 2 - Local legislation – don't get caught out
When you purchase a property abroad you need to be aware of the pitfalls so you can avoid any problems. To avoid this happening to you make sure you:
Take independent legal advice from a local lawyer who is familiar with the law in the country where you are buying international property.
Employ the services of an interpreter so you understand what is happening at all stages of the purchase.
Understand the roles of everyone involved in the buying foreign property process. Most European countries require a public notary to be present at the signing of the transfer documents. Their role is to ensure that the procedure is carried out correctly and any legal fees and taxes are paid on the purchase price.
Are aware of the costs to pay, for example, agent fees (the buyer often pays this in Europe), transfer tax, stamp duty, land registry fees, notary and lawyer charges, VAT on new builds and inheritance tax.
Some real estate investors think using a notary is sufficient to buy a property abroad, but we strongly advise using a lawyer too, or a financial expert. Avoiding using one of them is a false economy and could cost you dearly later on. The notary is under no obligation to point out legal issues as their responsibility is to oversee the documentation and money transfer. For example, if there is a boundary dispute your notary will not highlight this to you.
The lawyer involved in a home purchase abroad is responsible for checking if there are any land ownership issues, which are especially relevant in rural areas. You may find that a local farmer has grazing rights on your land and could wake up to find the local goats munching on your lovingly planted vegetable patch! Be aware of hunting rights too. Hunting in some European countries is still a common activity and locals may have the right to hunt on your land, whether you like it or not. If in doubt, ask the questions before you buy.
Tip 3 - The importance of a survey
Once you've found your dream property you will need to have it surveyed. As in the UK this can be part of the home loan requirement and will also give you peace of mind. We suggest you use a qualified local surveyor who speaks English and can give you a detailed report. They should check:
Electricity and water supplies (beware of what's known as 'builders' supply' which is only authorised for use by builders working on the property. If you don´t have legal water or electricity the connection costs could run into thousands).
Drains, sewers and septic tanks (drainage in rural areas is often not as efficient as in towns and cities).
The foundations and structure are secure.
For dry rot or woodworm.
The roof is adequate.
The plumbing, heating and air conditioning are working.
Whether a parking space is included with the property (this is sometimes sold separately so never assume it is automatically included).
Whether the energy performance of the property has been supplied. This is mandatory in France, Spain and Portugal – you cannot sell a property unless you have this document.
Once you receive the survey report it's up to you to decide whether you wish to go ahead if there are any defects. Repair costs can be used as a negotiating tool when making an offer.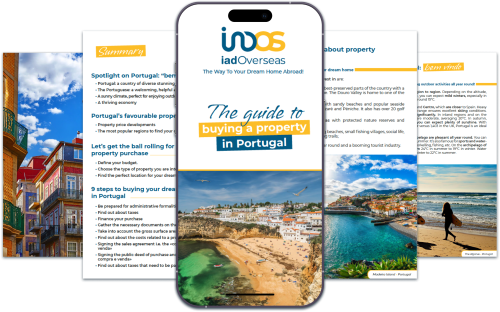 All you need to know
Receive free guides and advices from our experts delivered straight to your inbox.
Get the guide
Tip 4 - Other things to check when purchasing property overseas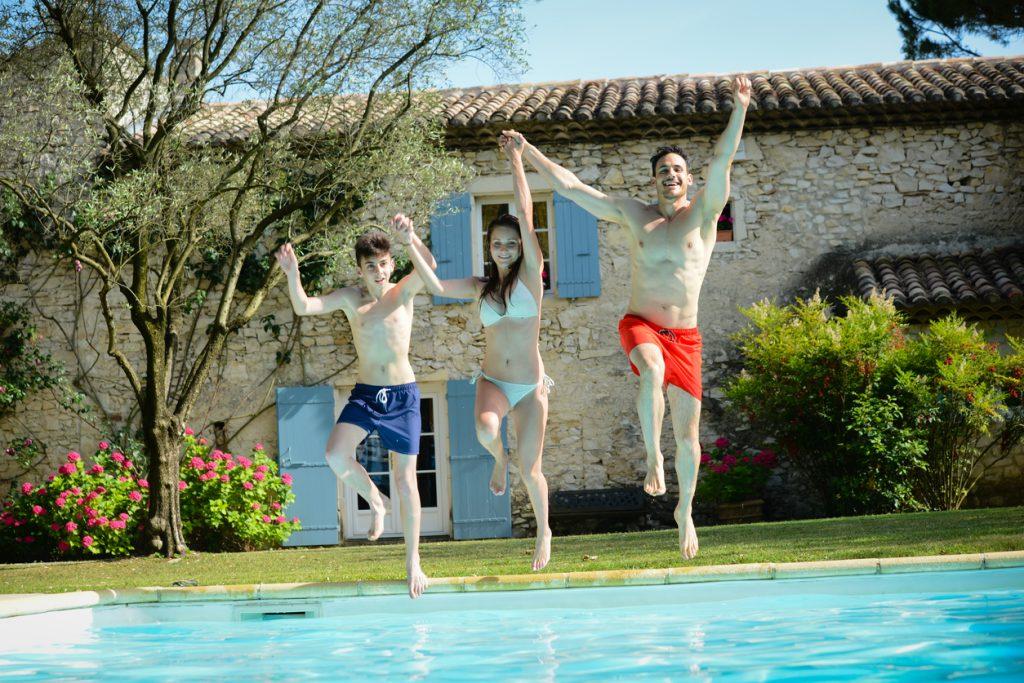 House in Provence, France
Swimming pools
If you're buying international real estate with a swimming pool, make sure you get this surveyed too as repairs can be expensive. If you plan to have a pool installed at a property you should check if you need planning permission from the local council. You should also be aware that in France swimming pools must be fenced to conform to safety standards. If there is a community pool, it's important to understand if the maintenance costs are shared and what they are.
Community charges
With regard to shared charges, if you buy an apartment abroad, you'll often find that there is an annual charge for the maintenance of lifts and stairwells, cleaning and other communal areas. With larger properties this cost can include satellite TV systems, garden maintenance and even tennis or golf course care.
Wells
Many properties in Europe (rural and townhouses) have a well. This is ideal for watering the garden or filling the pool, but you should get the surveyor to check if it is fit to use for drinking water if you intend to use it for this. An additional point with wells is that you have to ensure you have the rights to use the water, which can be checked by your lawyer.
Renovations
If you plan to renovate a house you must ensure you have the correct permission. The local town hall will be able to give you the relevant information to ensure you meet all the legal obligations.
Tip 5 - Financial implications
Many European countries have lower interest rates than the UK, so you may wish to consider applying to a mortgage lender where you want to buy. However, if you choose a flexible interest rate remember it can change, which will affect your repayments. Banks lending money abroad sometimes require you to have a bank account in the country in question and a tax identification number (the name of this will be different depending on the country). Your property advisor will be able to tell you how to do both these things and if it is a requirement in the country you wish to buy in.
If you plan on investing in real estate abroad as an investment rental property and make gains either as a holiday let or long-term rental, you will have to pay tax on this passive income. Check with an accountant whether you need to pay tax in your country of residence or abroad to ensure your financial goal is sustainable. You should also monitor the going rents in the area so you are competitive.
If you are financing your residential real estate abroad with cash from the UK, remember to take into account the exchange rate which changes on a daily basis. It's often cheaper to use a currency exchange broker than a bank when transferring a large amount of money as they are likely to offer a better exchange rate and know the best times to make transfers depending on currency fluctuations.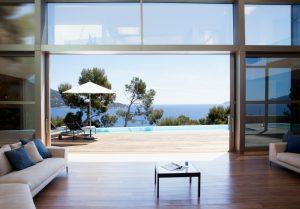 How to finance a property purchase abroad
When transferring money to buy a property abroad it's advisable to transfer one large amount rather than several small amounts, which can offer you a better exchange rate. Currency transfer fees are also lower with the more money you send.
Tip 6 - Inheritance
Whilst not a nice thought, it is important to consider who will inherit your property if you die. The regulations are different in every country, so it's essential you make sure you understand what the implications are and the cost of inheritance tax. This will prevent your family from having to deal with the stress and expense of administering your estate in the event you pass away.
You may need to make a will in the country you buy in, rather than in the UK. You will also need to appoint someone to act as Power of Attorney to act on your behalf. Do not assume that your UK will covers your property abroad.
You lawyer will be able to advise you on this situation and draw up the relevant paperwork to make sure your heirs get the maximum benefit if you leave your property to them.
The most important tip : use a property advisor to find your dream home
Whether you're considering buying a home in Spain, Portugal, France or elsewhere in Europe using a property management company can help you avoid some of the pitfalls. The benefit of an estate agent you can trust is that they'll know the local area and can save you time and money. They also have access to a wide range of properties, and if they know you're a serious buyer may contact you before a property goes on the market.
When you buy abroad you probably won´t have extensive knowledge of the area you wish to purchase in, whereas a property advisor can listen to your needs and suggest suitable properties based on the real estate market. They will save you time searching, especially when you visit to view properties. The agent can set up a viewing schedule and accompany you when you visit the local area. They'll also be able to help you find the property as addresses in foreign countries aren´t always logical!
A professional agent will also understand the buying process in the country of your choice and be able to answer any questions you have, especially if it's your first home abroad. They'll have local market knowledge and be able to advise you on prices, locations and ensure you get the best property for your money, whether you're buying an investment property or a permanent home.
Buying a home abroad is likely to be one of the best decisions you ever make. Remember to follow the above key tips and if you have any doubts ask questions.
The 3 key points to remember
Use a lawyer as well as a notary when buying property overseas.
A property advisor can save you time and money searching for your ideal home.
Be prepared to walk away if there is any doubt about the legalities of the property you are buying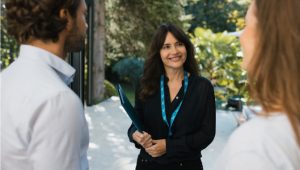 Want to buy abroad?
Tell us about your project, our specialized agents* will guide you!