Since Brexit took place on 31 January 2020, there are more regulations for owning a property abroad, but these are fairly easy to navigate as long as you know what to expect. However, you can still buy your dream home in France, Spain or another country in the European Union, but it is important to be aware of the implications.
At iad Overseas, we want to make your home owning abroad experience as pleasant as possible, whether you live abroad or rent out your property as a holiday home or long-term rental.
What is the main effect of Brexit on home ownership abroad?
The impact of Brexit has affected the freedom of movement British citizens previously were entitled to as members of the European Union. When Britain left the EU new rules came into effect regarding how long you can stay in a European country, regardless of whether you own a property or not.
Unless you are a resident of the country where you own a property, you are now only allowed to stay in any country in the Schengen area for a period of 90 days. This means that you cannot stay in Italy for 90 days and then cross the border to France for another 90 days.
Likewise, neither can you stay in France for 90 days, travel to Belgium or Germany for a day then return for another 90 days. The time period is a total of 90 days, wherever you are.
This has affected the people who traditionally moved between countries for large parts of the year. You can no longer spend 6 months of the winter in your holiday home and return to the UK for the summer.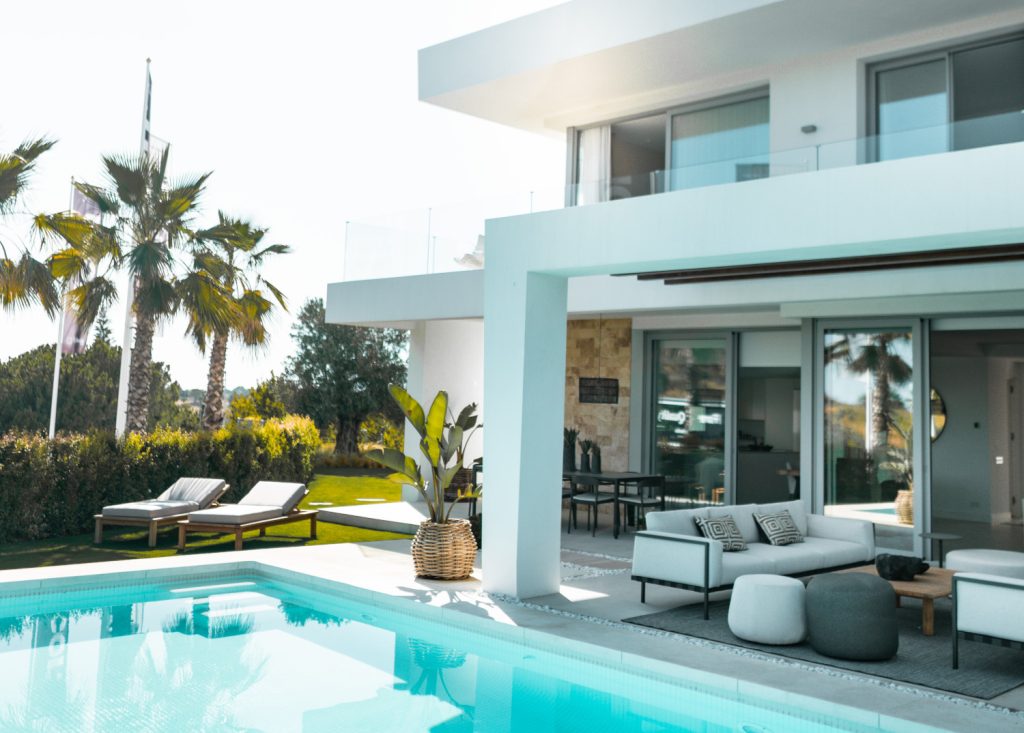 Find your dream property abroad
Search
I have a second home in the EU – how does Brexit affect me?
If you own a second home and it is not your main residence you can only visit it for 90 days in 180 days. This means that you could arrive on 1 June and will have to leave 90 days later and cannot return until another 90 days have passed, which will be in December.
Your passport will be stamped on entry and exit to the European country where you own a property, recording the dates. It is not advisable to break these rules and hope you won´t get caught, as the fines can run into thousands of euros and you could also be prohibited from re-entering the country at a later date for at least 5 years. This means you would not be able to apply for residency during that period and it is less likely to be approved in the long term as you have broken the rules.
You still have the right to rent out your home if you have bought it as an investment, but you still must abide by the 90-day rule.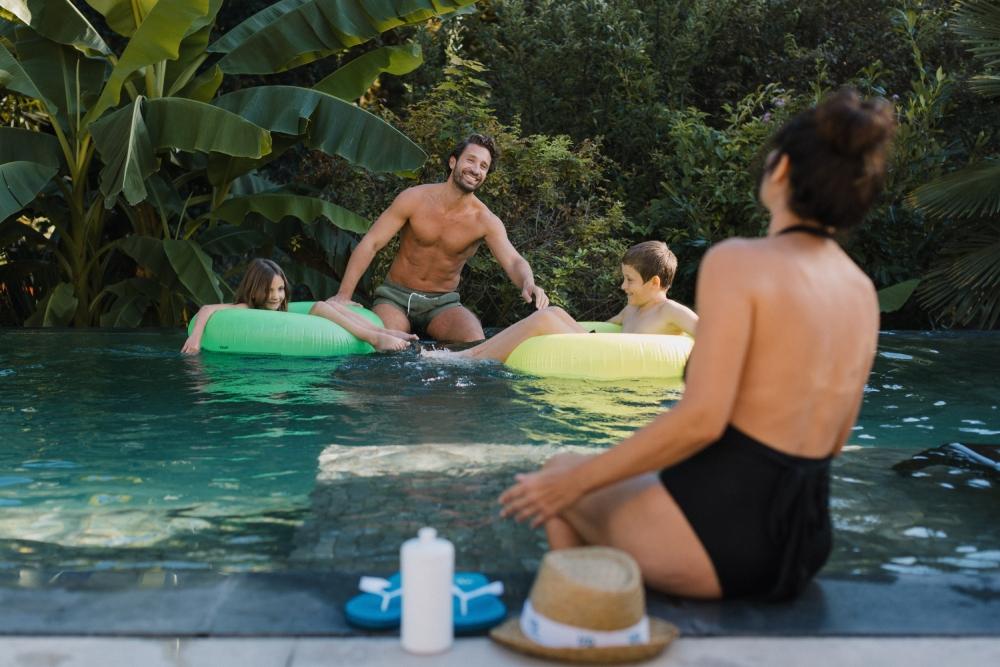 I have a second home abroad and want to work between both countries
If you are not already a resident or don´t want to apply for residency or work remotely then you will need to apply for a visa to work in the country where your property is. You must do this at the UK embassy or consulate of the country you wish to work in, it cannot be done from abroad. You will need this visa whether you have a temporary work contract (for example, for 6 months) or you are self-employed.
You will need to prove that you have a regular income or a work contract for the period you intend to stay in the country.
Every country has different regulations and we advise you to check with the authorities in the country where you wish to live, but on average you will be expected to earn at least €2,000 per month. You will have to pay tax in the EU country for the duration of your stay and if you are self-employed, you must register as such. You will also have to make monthly payments as a self-employed person, the amount of which will depend on the country.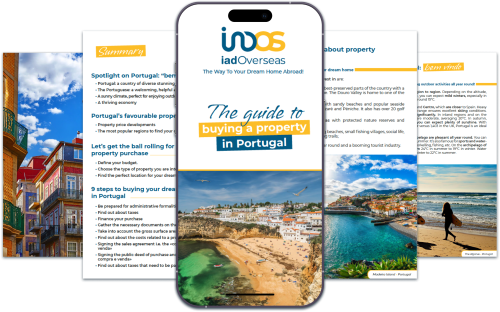 All you need to know
Receive free guides and advice from our experts delivered straight to your inbox.
Get the guide
What is the Golden Visa?
Some countries offer a golden visa scheme, which means you can reside in the country where your property is located if you have a substantial sum to invest in the country. It also gives you freedom of movement around the EU, for example, you can live  in Spain without worrying about the 90-day rule.
These are the criteria for Spain (as detailed on the Schengen Visa website):
Spain
Purchase property worth at least €500,000
Invest at least €2,000,000 in Spanish public debt
Deposit at least €1,000,000 in a Spanish bank or buy the equivalent shares in a Spanish company
Invest in a business that offers employment opportunities and will have a socio-economic impact on the local area
This is an ideal solution for property owners abroad who can afford to pay the required amount which varies by country. However, some countries do not recognise property ownership as an investment, so it is important to check the latest regulations as the criteria can change.
Currently, France does not have a golden visa scheme, so you must become a resident.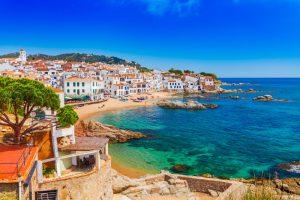 Real estate: the 6 tips to buying abroad
Should I still buy a property in the EU post-Brexit?
Despite the new regulations many Brits are still buying abroad and are not fazed by the implications. The important thing is to be aware of the rules and work with them.
House prices in Europe are still considerably less than in the UK, which means you could still achieve your dream of buying abroad. Many people have decided to take the plunge and move abroad and get residency, which means they are only minimally affected by Brexit and they get the chance to live in another country and experience a different culture.
​​To get residency in France (i.e. spend over 90 days in the country) you can apply for a 10-year residence permit at a prefecture where you intend to live. You will need to make an appointment at the prefecture in the region and take your passport, any current French visa you have, your birth certificate, your marriage certificate, 3 photographs, documents to prove you are eligible, a medical certificate and the relevant fee, depending on your circumstances.
In Spain you will need a foreigners tax number, proof of health insurance, proof of the payment fee (currently €12), the residency application form, your passport, two 'carnet' size photographs and proof of income. You also need to make an appointment at the local foreigner's office.
Before you make an appointment you should check the criteria for your situation as these can be different depending on your circumstances. This also applies to residing in other countries such as Portugal or Italy.
The other option is to plan your time differently and spend 2-3 months in your property if you don´t want to make the complete move. You can still enjoy the benefits of a holiday home and could rent it out and make some income while you're not there.
Whilst Brexit has been a challenge to some English homeowners abroad, many have accepted it as the temptation of life in Spain, France or Portugal far outweighs life in the UK.
If you need help or advice on how Brexit will affect you, whether you already own a home abroad or are thinking of buying one, our iad Overseas consultant* will be happy to answer your questions and will give you the guidance you need on property ownership abroad after Brexit.