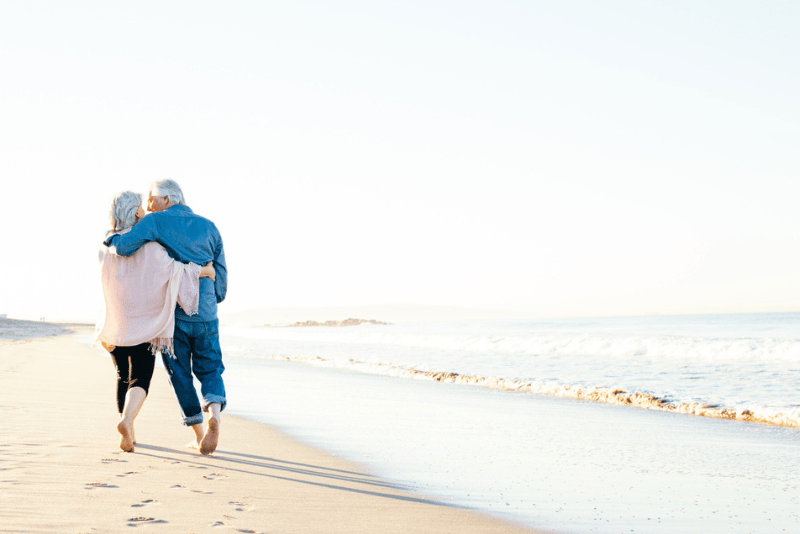 The pull of the sun, relaxed lifestyle and outdoor living are some of the many reasons why being retired in Spain is the choice for many UK citizens. Not only will your money go much further, but you'll lead a much slower pace of life that can only be good for you.
Why do people retire to Spain?
Spain is a country of vast differences
For years, Spain has been a top retirement choice for expats wanting to escape the cold, grey days of the UK. Whether you enjoy lazy days on the beach, walking in the countryside or exploring cities, Spain is a country of vast differences.
From the cooler climate of the north with its greenery and rugged beaches to the heat of the south where you can eat lunch on a terrace for most of the year, Spain has a variety of climates.
Get more property for your money
Being retired in Spain means you'll get more property for your money, especially if you decide to live inland. Many traditional Spanish villages are only a short drive from the coast, and you get the best of both worlds – the sea and the mountains.
Discover this beautiful country
Retiring to Spain is also the chance to learn more about the culture and history of this fascinating country. The Spanish people are welcoming and friendly, and it's easy to strike up a conversation with a local in a bar over coffee or a glass of wine.
Spain is a large country with lots of wide open spaces. The population density is much lower than in the UK, with 95 people per square kilometre of land in Spain, compared to 277. This means plenty of places to get away from it all, whether you prefer walking, cycling or skiing.
The cost of living is generally less in Spain than in the UK, with restaurant meals, a cup of coffee and a bottle of wine being much cheaper in Spain. For example, a restaurant meal is 29.9% cheaper in Spain, a cappuccino is 91.1% cheaper, and a bottle of wine is 37.4% cheaper. Also, shopping at markets and local shops will also save you money – and the food is very fresh!
Things to know about being retired in Spain
If you're planning your retirement in Spain there are several things to be aware of to make your move to Spain as smooth as possible.
Pensions
If you have paid into the UK pension system you can transfer your pension to your Spanish bank account. You may already be living in Spain and paying into the social security system. If so, you will be entitled to a Spanish pension when you reach retirement age, which is currently 65 but will rise to 67 by 2027.
Healthcare
Spain has a good public healthcare system that many foreigners use. You may have to wait for an appointment, as in many other countries, but once you are in the healthcare system treatment is efficient.
If you are retired, you are entitled to healthcare in Spain if you have a UK pension. You must apply for an S1 form from the UK government website and register it on the Spanish INSS website to request a SIP card (Tarjeta Sanitaria), which entitles you to general healthcare and some medications.
Residency
Since Brexit, you must become a resident of Spain if you intend to retire here permanently. Otherwise, you can only spend 90 days in the country in a period of 180 days.
Once you are in Spain you should apply for a TIE card (Tarjeta de Identidad de Extranjero) as soon as possible. This is a foreigners' identity card issued by the local foreigners' office. Note that appointments can be difficult to get, and the whole process can take up to 2 months, so you should enlist the help of a gestor. If you are not working in Spain you will be asked for proof of income. You must earn 4x the national average of €600 per month i.e. €2,400 per month to prove you can support yourself. The figure of €600 is known as the IPRM value and changes annually.
You also need to apply for an NIE number when you retire to Spain. This is different from the TIE and identifies you, similar to your UK national insurance number. It is the equivalent to the NIF (tax identity) number all Spaniards have.
Bank account
To buy a property and pay utility bills, you will need a resident's account with a Spanish bank. The documents you will need are:
NIE number
Current passport
Proof of income (for most banks)
A utility bill with your address
Spanish banking has become more modern in recent years, with the option to perform many transactions online.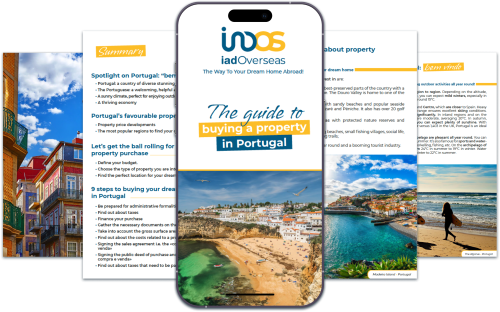 All you need to know
Receive free guides and advice from our experts delivered straight to your inbox.
Get the guide
The best retirement activities in Spain
Many people retire early to Spain while others wait until their later years. Whatever your age, the healthy outdoor lifestyle is sure to keep you fit. One thing is certain, you'll always have plenty to do in Spain, whether you want to relax by the pool or hike up a mountain.
Here are some of the activities to enjoy when you retire in Spain:
Experience the diversity of this immense country. From the mountains of the Pyrenees to the Costa beaches and the greenery of the north, Spain offers a range of different landscapes. You can visit cities for a cultural weekend, go skiing in the Sierra Nevada or relax on the golden beaches. Here are some of the top places to visit in Spain:

Barcelona: for its stunning Gaudi architecture, Mount Tibidabo with its breathtaking views, and the famous La Rambla tree-lined pedestrian street in the centre.
Madrid: the capital city has art galleries, museums and the imposing Royal Palace. Not to mention La Latina, which is the perfect place to sample authentic Spanish tapas.
Valencia: where you can try the best paella you'll ever taste! Visit the Arts and Science museum and witness the spectacular Fallas (effigy burning) in the spring.
Seville: a must if you've never seen real Flamenco dancing. The city also boasts plenty of incredible architecture, including the Alcázar royal palace.
Granada: a unique city backed by snow-capped mountains and home to the Alhambra fortress.
San Sebastian: located in the north of Spain in the Basque country, this is the place to taste 'pintxos' (a kind of bread tapa) and explore the city before relaxing on the famous La Concha (shell) beach.

Learn Spanish. Join a class and learn how to communicate in Spanish. This will make retirement in Spain much easier, and you'll meet new people too. You can also learn Spanish online with an app like DuoLingo. The best way to practise is to talk to people and not worry about making mistakes.
Take up a sport. Just because you're retired doesn't mean you cannot play paddle tennis (a form of outdoor squash and very popular in Spain) or golf, or go cycling, walking or dancing (why not try out a Flamenco class?) The Costa Blanca region is a popular choice for cyclists as it has a combination of flat and mountainous terrain. If you love walking, the whole of Spain is there for you to explore. From challenging mountain hikes to gentle strolls along the beach at sunset, you'll find plenty of trails to suit all levels.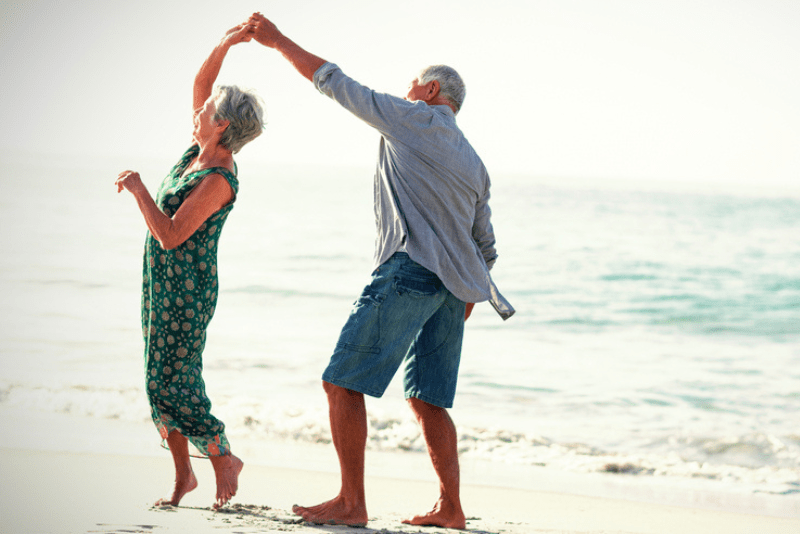 Join in the fiestas. Every town has its own local fiestas that involve music, dancing, and lots of eating and drinking. This is your chance to immerse yourself in local life and become part of the community. You'll also find a selection of national fiestas that each have their own unique attraction. From La Tomatina in Valencia (where everyone throws tomatoes at each other!), to San Fermin bull running in Pamplona, and the San Juan bonfires on the beaches of Alicante and Andalucia, this is the perfect excuse to party with the Spanish.
Sample the regional cuisine. Eating out in Spain is cheap, with a set 'menu del día' being around €15. This usually includes 3 courses, bread and a carafe of wine. You can also try your hand at Spanish cooking with so many delicious fresh ingredients available. Why not eat your way around Spain trying regional dishes? Seafood lovers will adore the seafood of north Spain, washed down with a glass of Asturias cider. Or head to Catalonia, where warming casseroles are on the menu. You could go further south to Valencia, home of the paella. Madrid is the ideal place to treat yourself to churros (a kind of long doughnut) with hot chocolate, while Andalucia makes the best gazpacho (chilled soup), perfect for a light summer lunch.
Get into water sports. With the wide choice of beaches, scuba diving, paddleboarding or kayaking are a great way to keep fit and learn something new. Snorkelling and scuba diving are popular along the Mediterranean coast, while the northern beaches are ideal for surfing. If you prefer to go at a more leisurely pace, there are plenty of places along the Spanish coast to take a boat trip or learn to sail.
Join a club. If you're not ready to completely immerse yourself in Spanish life, research your area for local clubs set up by ex-pats. The U3A (University of the Third Age) is a good start. This is a group set up for older people to enjoy activities together, such as trips, lunches, coffee mornings and other social events. There are also numerous other clubs around the country, from flower arranging and choirs to quiz clubs and book events. Why not improve your language skills and see if there are any Spanish clubs in your town?
This is your time to enjoy being retired and do things on your bucket list. Living in Spain is ideal if you want a peaceful way of life in a warm climate.