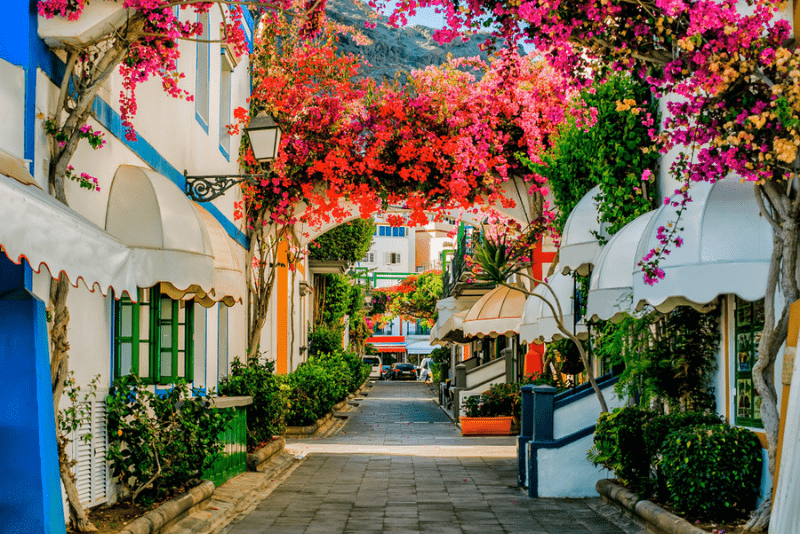 If you want a relaxed lifestyle in a pleasant climate have you considered retirement in Spain? With a lower cost of living than in the UK, retirement in Spain is a popular choice for many people wanting to spend their later years in Europe.
Spain has a variety of choices when it comes to deciding where to live. From traditional Spanish villages in the mountains and valleys to villas on the coast or town or city apartments, there's a suitable property for everyone who wants to retire in Spain.
This article on retirement in Spain for UK citizens gives you information about the average property prices, the rules after Brexit, healthcare and the cost of retiring in Spain. We'll also advise you on the official requirements to retire in Spain, from becoming a resident to exchanging your driving licence. So if you're wondering "can I retire in Spain?" read on, and start planning your new life abroad.
Why retire in Spain?
Spain is more than just sunshine, beaches and fantastic scenery. It's filled with modern cities, rustic villages and a vast array of cultures to immerse yourself in. 
Aside from the great weather, many people retire in Spain to escape the rising cost of living in the UK. Whilst costs in Spain are also increasing due to various global factors, they are going up at a much slower rate than in the UK. With property, restaurants and the weekly shop all being considerably less than in the UK this is an attractive option for people of retirement age and those wishing to take early retirement in Spain.
Lower property prices than the UK
Property prices are cheaper than in the UK and the variation is immense. You can choose from a modern new-build, a cosy townhouse, an apartment or a villa, depending on your needs when you're considering where to retire in Spain. You'll also find retirement parks in Spain, or if you want the challenge of taking on a project, many countryside fincas and townhouses that need renovating.
Where else can you buy a 5-bedroom villa with a pool for €290,000 or a 2-bedroom apartment with a sea view for €114,000?  Compare this to the average house price in 2022 in the UK of £296,000 (€336,000 at the current exchange rate), and you can see why buying a home and retiring in Spain from the UK is a popular option for many people.
The low cost of living
A common question is: how much do I need to retire in Spain? The cost of living is cheaper than in the UK, with prices being 18.4% lower, with a restaurant meal being 29.9% cheaper, beer 45.2% cheaper and a bottle of wine 37.4% cheaper. If you buy a property and have no mortgage, the minimum income to retire in Spain you will need is around €1,500-€2,000 a month for a comfortable way of life.
Once you are a resident you will be liable to pay tax in Spain if your worldly wealth makes it necessary.
Did you know there are 5 official languages in Spain? Castilian, Catalan, Galician, Aranese, and Basque. Castilian Spanish (Castellano) is the main language.
Local dialects are spoken in smaller regions, for example, Valencian is the official language of Valencia, and is still the main language for most locals. It helps to be aware of what dialect is spoken in case you are given documents in a language that doesn't look like Spanish.
Where to retire in Spain?
If you're searching for the best places to retire in Spain you have plenty of choices.  Inland properties within easy reach of the coast and mountains are cheaper while retiring in Malaga, Spain will cost you more, but still less than a UK property.
It's important to consider whether you want to live in a traditional Spanish community, near other expats, by the sea, in the countryside or a town or city. All these factors will determine the price and type of property you can buy when researching the best retirement places in Spain.
When selling up in the UK and working out how much you need to retire in Spain, remember that you are likely to have money to spare. This means you can buy a bigger property to accommodate all those guests who will be visiting you, or downsize and have more disposable income.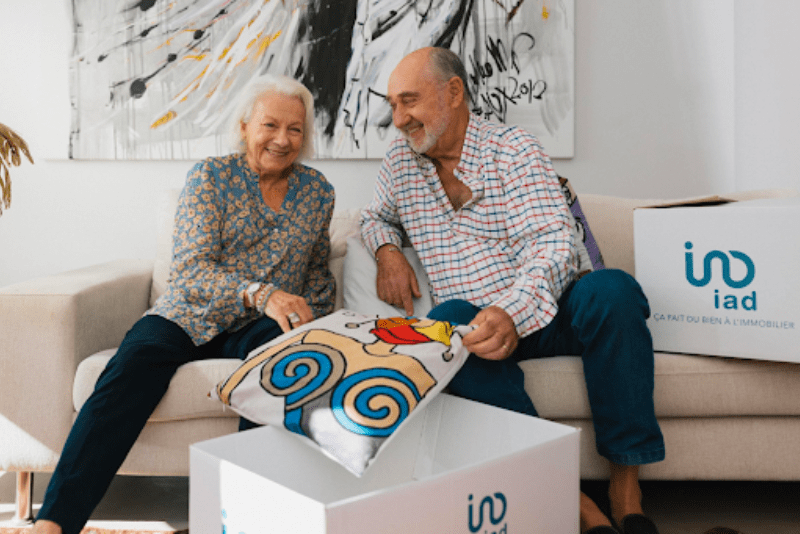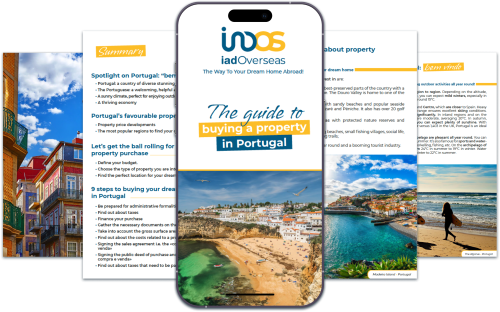 All you need to know
Receive free guides and advices from our experts delivered straight to your inbox.
Get the guide
Your moving to Spain to retire checklist
Now you've made the decision, worked out the cost to retire in Spain and decided to make this wonderful country your new home, it's time to start planning. Spain is known for its relaxed lifestyle. In rural areas, this extends to getting official things done. Always plan well in advance if you need to obtain documents and take plenty of photocopies with you.
12 months before
Put your house on the market if you intend to sell.
Get all your paperwork in order, such as pensions, credit cards, loans, stocks and shares etc.
Take Spanish classes, either online using an app such as Duolingo, or at a local college.
Plan your budget so you know how much you need to retire in Spain. This should take into account:

housing (rent or mortgage if applicable)
utility costs (gas, electricity, water)
food and eating out
travel/fuel/vehicle costs
healthcare (if applicable)
taxes (property, wealth)
On average, a retired couple can afford to live comfortably in Spain on approximately €2,000 per month, however, this will depend on your circumstances.
If you need advice or help with the paperwork and legalities of living in Spain, then an English-speaking gestor can help you. A gestor is an accountant but also takes care of things such as applying for residency, changing your driving licence etc.
6 months before
You can bypass the normal residency process by applying for a Golden Visa which requires you to invest €500,000 or more in Spain.
A recent issue has been the use of a UK driving licence in Spain. Currently, you can drive for 6 months on your UK licence, but you must change it within that time. We advise you to exchange your licence at the DGT (Dirección General de Tráfico) in person or pay a gestor to do it for you as soon as possible.
Apply for a short-stay visa if you need one. You will need this before you can apply for long-term residence. There are several different types of visas. These are all listed on the Spanish government website. You can obtain your visa from the Spanish Consulate or the Spain Visa Application Centre in London.
Documents needed for the visa application:

current passport
proof you reside in the UK
completed Spanish visa application form
passport photo
proof of travel documents
travel insurance
proof of accommodation in Spain
pension statements for the past 6 months

Open a Spanish bank account,
you can do this as a non-resident and change the account to a resident's account when you are living in Spain. Some banks will accept a passport to open the account, while others may need proof of residency, which you can only supply once you have a TIE (Tarjeta de Identidad del Extranjero) card (see below). Banks in Spain offer a much more personal service than in the UK, especially in the smaller towns. Your bank manager is likely to know you by name and will spend time with you on financial issues. Most bank staff speak English so they can help you with any paperwork you need to complete and answer any questions you have on the financial aspects of living in Spain.
3 months before
You can then apply for your residence permit once you arrive in Spain.
Start to plan what furniture and belongings you wish to take and book a removal company. You may find it cheaper to buy items such as white goods in Spain. A removal company will charge you anywhere between £2,000-£3,000 for an average house contents move, depending on how much you want to transport. It's advisable to only bring what is necessary, as you can buy white goods and furniture once you are here.
Pets –  arrange their vaccinations and transport. You will need to pay for a rabies vaccination and your pet must be microchipped. Since Brexit, UK pet passports are no longer accepted by Spain. You will need an EU Animal Health Certificate from your vet.
Healthcare – you are entitled to receive healthcare in Spain if you have a pension in the UK. You will find all the information you need on the NHS website. You must apply for an S1 form from the UK government website and register it on the Spanish INSS website to request a SIP card (Tarjeta Sanitaria). This entitles you to general healthcare and some medications. When visiting the doctor or hospital, you must take your SIP card with you. You may also be asked for other photographic ID.
If you do not have the right to a SIP card, you must take out private medical insurance.
Some doctors speak English, but it is always advisable to use an interpreter when dealing with medical matters.
Inform all companies such as utility suppliers, insurance companies etc. of your change of address.
Book your tickets.
On arrival
Residency – another question we often get asked is: can I retire in Spain after Brexit? Yes, you can, but you will have to become a resident and obtain a TIE (Tarjeta de Identidad del Extranjero) if you plan to stay in Spain for longer than 90 days at a time. This means you must get an appointment (which can take some time) at the local Foreigner's Office. You must attend in person with the correct paperwork. It is advisable to use the services of a gestor to obtain your TIE.
Whether you're looking at the best small towns in Spain to retire, the cheapest place to retire in Spain or the best places to retire in Spain by the sea we can help. Contact us and we'll answer all your questions.