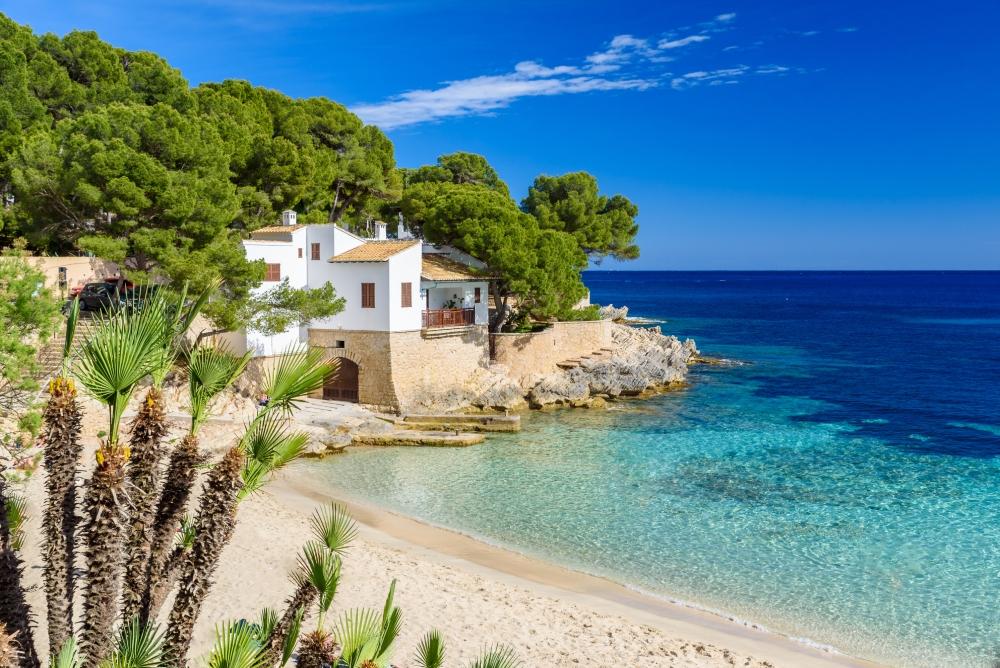 Spain has long been a favourite destination for people looking to buy property Overseas and with good reason. Spain boasts over 1,000 kilometres of Mediterranean coastline and many beautiful cities to choose from. When thinking about buying in Spain, you need to consider what your needs are – are you planning to move there to work? Is it for a secondary residence? Will it be the whole family or you and a partner?
Will the Spanish lifestyle suit you? All of these points need to be taken into consideration before buying property in Spain.When thinking about buying in Spain, you need to think about what your needs are – are you planning to move there to work? Is it for a secondary residence? Will it be the whole family or you and a partner? Will the Spanish lifestyle suit you? All of these points need to be taken into consideration before buying property in Spain.
Living in Spain
The Spanish lifestyle is generally more relaxed and laid-back compared to the Anglo-Saxon approach. Hugging is common and post-COVID, this cultural habit is coming back to life. Food, friends and family are all very important to the Spanish and people often meet for tapas three times a week.
Another part of the Spanish lifestyle is the siesta. Due to the summer heat in some parts of the country, it's not unusual to find the streets empty for most of the afternoon. Once the temperature has come down, life will start up again. Spanish people often don't eat dinner until 10pm.
So, where's the best place to buy property in Spain?
There are many things to see and do in Spain as the country is so vast. One of the main distinctions is the differences between the climate of the north and south. The north of Spain is cooler and can be quite cold in the winter and has a similar climate to the UK. Compare this to the south of Spain where temperatures can reach 40°C + in the summer and you can see why it's important to choose where you want to buy a property carefully.
Spain is ideal for lovers of outdoor activities, from mountain biking and hiking to horse riding or rock climbing – there's something for everyone. If so, you will enjoy discovering the thousands of trails that snake throughout the country, from the mountains of the Sierra Nevada and the Pyrenees to the flatter, easy routes in the many national parks.
The Sierra Nevada, Spain
Fans of the beach will fall in love with the Spanish coastline. The north coast has some dramatic scenery with imposing cliffs and wide sandy beaches that don't get as crowded as those of the south. Famous for its fresh seafood and similarity to the coast of Ireland or Scotland, north Spain has plenty to offer if you want to buy a property away from the crowds.
In the south and west, the coast runs along the Mediterranean from Girona, north of Barcelona, as far as Portugal in the south. This stretch of Spain is more touristy and has hundreds of beaches, from the popular resorts of Malaga and Benidorm to smaller, unknown coves. This coastline is ideal if you want a home near the sea and backed by mountains, or if you want to buy a property to rent out in the holiday season.
If you choose to buy a property in a city such as Bilbao or Valencia you'll find the public transport systems are modern and easy to navigate. However, you'll need a car if you live in a remote location as many inland properties aren't within walking distance of facilities.
Is city living with museums, night clubs and frequent cultural events a must for you? If so, you should consider Barcelona, Madrid or Seville, all which have a rich history and plenty to do and thriving communities of young people. On the other hand, much of rural Spain is still agricultural, growing grapes and olives, and offers a relaxing, country lifestyle.
If you're moving your family to Spain, you have two choices for your children's education. You can either choose an international school, which follows the British curriculum, and is paid for or a Spanish public school which is free. International schools in Spain are much cheaper than private education in the UK.
Some example of  popular British international schools :
British Council School
The British School of Barcelona
Cambridge House Community College
Hastings School
The alternative is to send your children to a Spanish school where they'll learn to speak the language fluently and will integrate with the local culture. One thing to be aware of is that some regions of Spain, especially the rural areas, speak and teach a local dialect (Valenciano, Catalan and Galician for example), which is not recognised throughout the whole of Spain.
These are some of the main locations you might consider when buying a property in Spain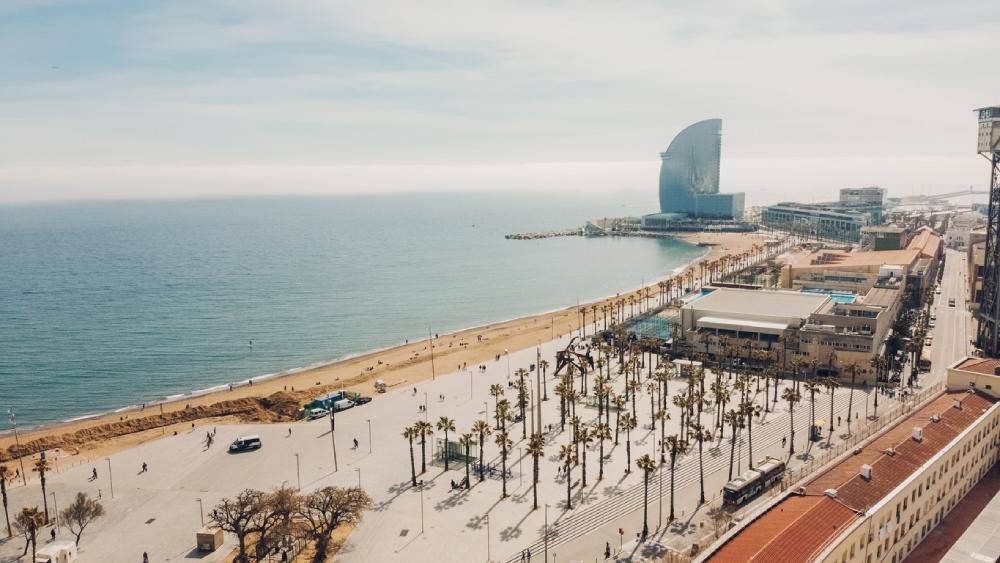 Barcelona, Spain
Barcelona
Barcelona is perfectly situated near the Mediterranean Sea and the Pyrenees mountains and is commonly seen as one of the best places to live in Spain. The nightlife and cuisine are both excellent and living in a vibrant European city on the coast is hard to beat. However, Barcelona is also one of the most expensive places to live in Spain, so if you're on a tighter budget, it may not be the best choice for you.
Valencia
Valencia is the third-biggest city in Spain and also offers warm temperatures and a good quality of life. In summer temperatures range from 22° to 30°C, with the breeze from the sea keeping the city at a comfortable temperature. One of the nicest elements is that the city has a lot of sunlight – even on the shortest day of the year you'll still enjoy just over 9 hours sunlight whereas in London you'll be under 8 hours.
Malaga
Malaga is a popular choice for expats and is cheaper than some other places we've mentioned. Rental prices in London are 195% more expensive than in Malaga, so there really is a difference. The quality of life is wonderful, with excellent beaches and a pleasant climate throughout the year.
Alicante
Alicante is also well-known and a popular destination to buy property in Spain. It's less expensive than somewhere like Barcelona and is a popular choice with expats seeing as the cost of living is low – rental costs in Barcelona are over 100% higher than in Alicante!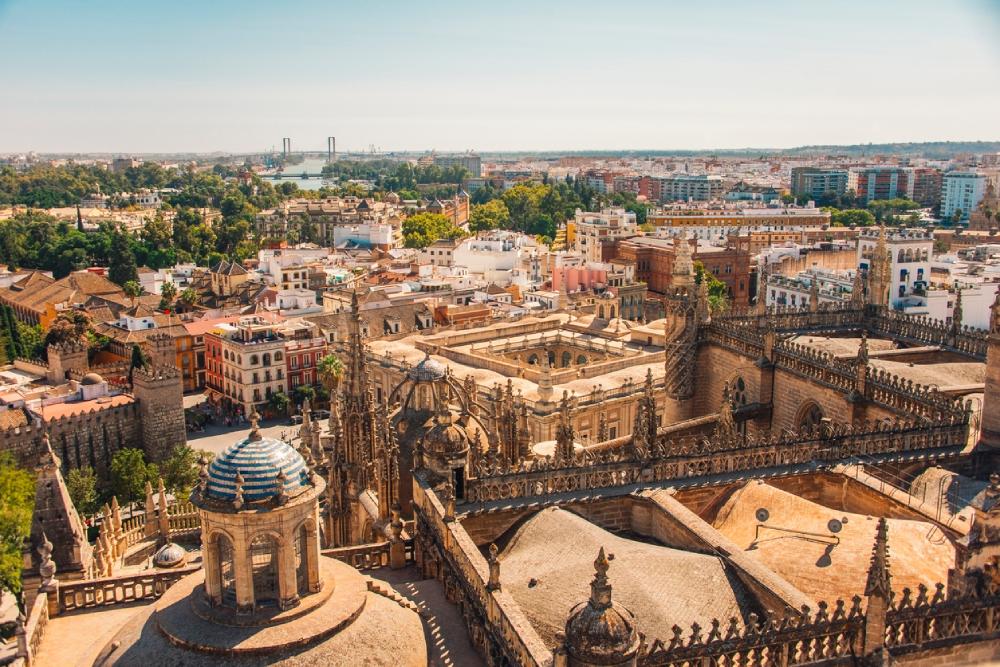 Seville, Spain
Seville
Seville is another option, smaller and cheaper to live in than Madrid or Barcelona, it still has a cosmopolitan heart and although the pace of life is slower, there's plenty to do. There's also a small expat community and a British and International school. The average price in Seville is €3,188  /m² for a House and €988/m² for a flat.
Murcia
Murcia is the place for you if you're looking for more greenery and wide open spaces, but you still want the city lifestyle. It's Spanish seventh largest city and arguably the most affordable. It's also popular with Erasmus students, so it has a young population. The average price in Murcia is €2,020/m² for a House and €1450/m² for a flat.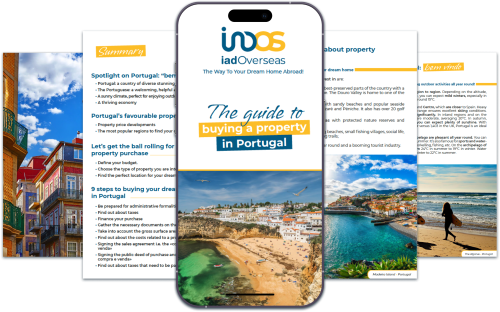 All you need to know
Receive free guides and advices from our experts delivered straight to your inbox.
Get the guide
Don't forget Northern Spain!
Although the first choice of many people when they think of buying property in Spain is to head south, Northern Spain also has some beautiful places to conside.
You can find the beauty of Northern Spain in both Bilbao and San Sebastian.
Bilbao and San Sebastian are both on the Northern coast of Spain in the Basque region not so far from the French border. As with many regions of Spain, the culture is linked to local traditions. Each area from the cities to the small villages, has its own customs and local celebrations. Many of the cultural influences have Celtic roots, and it's not unusual to see the bagpipes being played in this region.
Known as the Basque Country, Bilbao and San Sebastian form part of this autonomous community is independent from the rest of Spain. This area has a deep and long history that's linked with its sometimes violent separatism, which today is buried in the past but not forgotten. The Basque people are a proud nation and are happy to welcome foreigners who want to understand their culture and customs. Approximately 8% of the population of this region are from abroad and living here will certainly present you with an opportunity to reside in a culturally-rich community.
One thing to be aware of is that the local language, Basque or Euskara, is quite different from traditional Castillian Spanish. Using Basque on the streets and in shops and on road signs shows the region's desire to remain independent. Most people will speak Castillian Spanish to you, however, it always pays to learn a few words of the language where you intend to make your home.
San Sebastian
San Sebastian is famous for its pintxos and numerous bars and restaurants and offers a great mix of urban and beach life. Surfing is a key and there are plenty of hiking trails outside the city. For expats there are several of coworking spaces, various international schools, including the well-known St. Patrick's English School (which teaches in English, Basque and Spanish) and a thriving community. The downside? All this doesn't come cheap and San Sebastian is more expensive than the capital Madrid. This may seem surprising, but a two-bedroom apartment in San Sebastian will cost you an average of €450,000 compared to a similar sized apartment in Madrid for €250,000.
Bilbao
If you're looking for a slightly bigger city, Bilbao may be the perfect fit. Bilbao is the main city of Northern Spain and has a population of just under 350,000. If you're looking to spend your golden years somewhere, Bilbao has a strong expat community and the healthcare ranks highly. Regarding prices, the average price is €3,393/m² making it a reasonably cheap destination to explore.
The tourist season is shorter in the north of Spain as the climate is different. The sunny weather usually lasts from June to September and can be very rainy and even snow at other times of the year. This presents an ideal opportunity for buying an investment property to rent to holidaymakers who love hiking and the countryside and find the south of Spain too hot.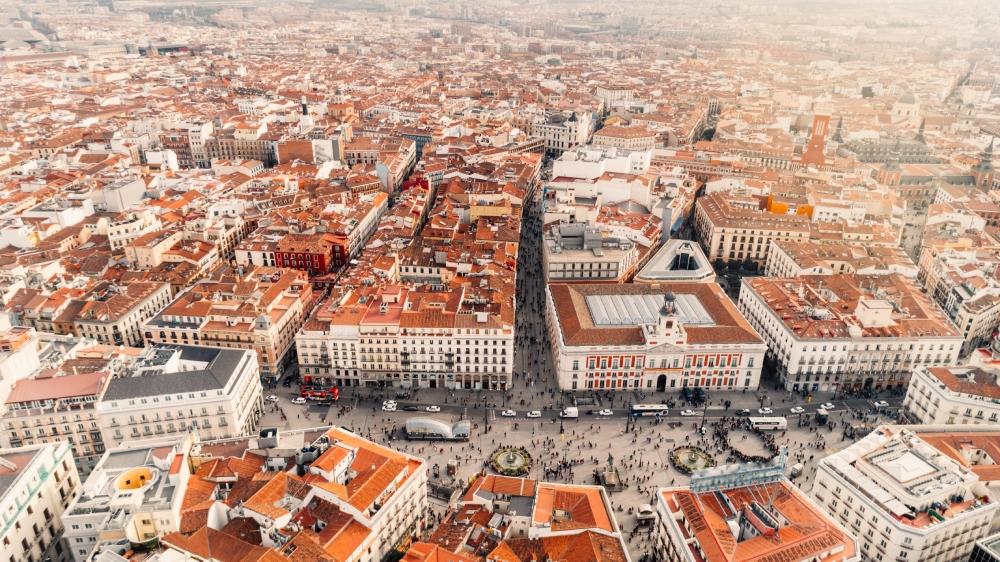 Madrid, Spain
Madrid - Lively, accessible and packed with entertainment
If you're happy to be further away from the coast or your work requires you to travel frequently, Madrid could be the perfect choice for you. The Spanish capital has a thriving expat community and offers a good quality of life. It's cheaper than a lot of other European capitals and has plenty to offer in terms of art, culture and gastronomy – not to mention the nightlife!
For families, you can take your pick of International, British and bilingual schools, ensuring everyone's needs are met and at the weekends there's always plenty going on in the parks. Getting around by metro is also super easy.
The weather in Madrid is typically very dry as the city is located on a plateau and summer temperatures often reach 35°C. Property prices vary depending on the district, but you'll be looking at a minimum of €2,000/m² moving up to over €5,000/m² once you reach the more exclusive Salamanca quarter.
Let's talk about budget – the cheapest place in Spain to buy property
Although the average price in Spain is €1,687/m² this varies depending on where you look. If you look at a land-locked region like Aragon, the average property price is approximately €137,000. If you compare this to Andalucia or Catalonia, the average price jumps to €580,000.
So although you can find cheap property in Spain, it really does depend where you're looking. Let's say living by the sea is the top of your list, depending on your budget you may prefer to look at Murcia rather than Barcelona if you're on a more restricted budget.
Whatever your budget, you'll be sure to find the perfect holiday home in Spain, whether that's an investment property to rent out or just for you. The same goes for your forever home – there's something to suit everyone.
Other costs to consider
Before you take the big step of actually making an offer on a property, it's important to have an idea of what hidden costs await you. When you're looking at the financial aspects, you have several points to take into account:
Purchase Tax – approximately 6-10%, depending on the region.
VAT – for new properties, you pay a combination of purchase tax plus VAT.
Notary fees – these can range from 1% to 2.5%.
Legal fees – 1-2% of the purchase price.
This is just to give you an overview of some of the costs, so make sure you look into it more carefully before signing!
Purchasing after Brexit
Before Britain decided to leave the EU, buying a second home overseas, or moving abroad to retire were very popular projects!
Although some things have changed with Britain's departure post-Brexit, buying property in Spain after Brexit is still possible. In fact, not much has changed. The costs we mentioned previously were the same pre and post-Brexit. You need to consider fluctuations between the euro and the pound, but this was the same before Brexit.
If you're interested in buying a property and then renting it out after the purchase, this is still an option. However, you'll pay a slightly higher rate of tax on the rental money received as you are no longer an EU citizen – currently this is at 24% instead of the previous 19%.
Remember to check with a specialist as you can often set off the tax paid in Spain when you pay your UK taxes.
The 24% tax rate applies to any non-EU citizen renting property in Spain, not just Brits.
In conclusion, buying property in Spain may seem intimidating at first, but it's a great project to have. No matter where you choose to purchase, whether it's the rugged coast near Bilbao, the cultural elegance of Madrid or the sandy beaches of Malaga, you're sure to enjoy every second of your time in Spain. There really is something for every budget, but make sure you explore carefully before taking the plunge!
Take your time choosing the region before rushing into buying.
Check how much the purchase tax will be on the property before signing anything.
Consider getting professional help to make sure you tick every box before making the big move!