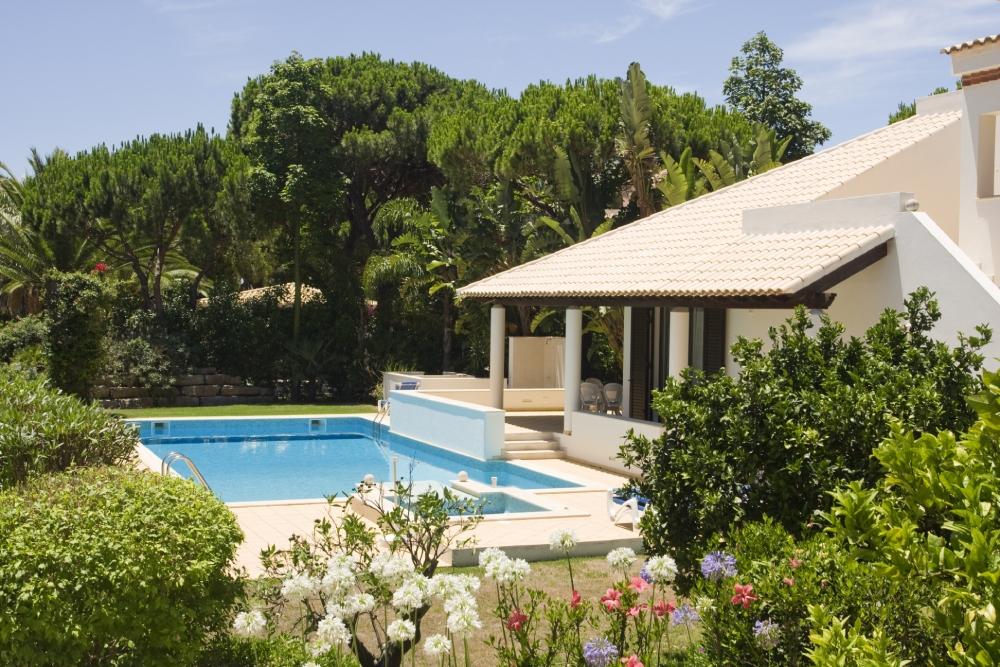 Who hasn't dreamt of buying property in Portugal? Maybe the cold weather has started getting you down and you want to see more blue sky and sun. Maybe you want your money to go a bit further? Whatever your reasons, buying a house abroad can be a wonderful way to work remotely in a pied-à-terre, or spend your holidays in a luxury villa, and Portugal is at the top of many people's list.
Portugal regularly features in the top places to live in Europe and offers a high quality of life. However, buying property in Portugal isn't a decision to be taken lightly. You need to take many things into consideration, including the destination itself, your change in lifestyle and last, but definitely not least, your budget. So, where is the best place for you to buy property in Portugal?
Not everyone is the same
When you're deciding on where you want to buy, you should consider your needs and what kind of property would suit you. Will you be selling up and moving to Portugal permanently or are you planning to alternate between your current home and your new one? Are you moving as a family, or have your children left the nest? Maybe you're working remotely and are lucky enough to be able to base your home office in Portugal.
Think of your budget
Again, this will be different for everyone. For example with current house prices in the UK and Wales averaging from between £1,750 per square metre for a townhouse in Glasgow to £3,700 for an apartment in London and buying a property overseas can seem like a great idea.
The average price per square metre in Portugal is currently is just over €1300 which is considerably cheaper than the UK.
Although property prices are cheaper than in the UK, buying a house abroad is still a major investment. This also depends on whether you're planning to make your overseas residence your primary residence or not. If you are planning on moving overseas full-time, keep in mind that destination is key. The cheapest place to buy property in Portugal is definitely not Lisbon, but you can find houses for sale in Portugal near the sea which are affordable for many budgets. Towns like Faro offer coastline, a good quality of life and interesting investment opportunities. For example, in Faro's city centre you can find properties at €2,425/m² .
If you're really not sure what you want, why not try renting in a few different places? This way you can test out a destination on a small budget with very low risks.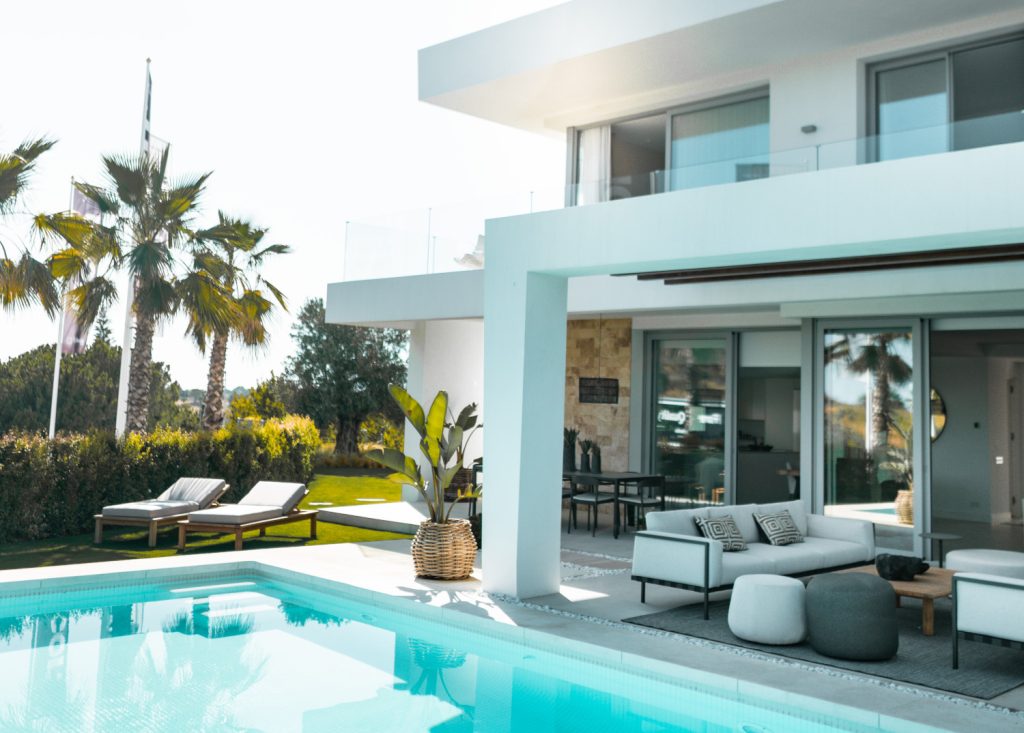 Find your dream property abroad
Search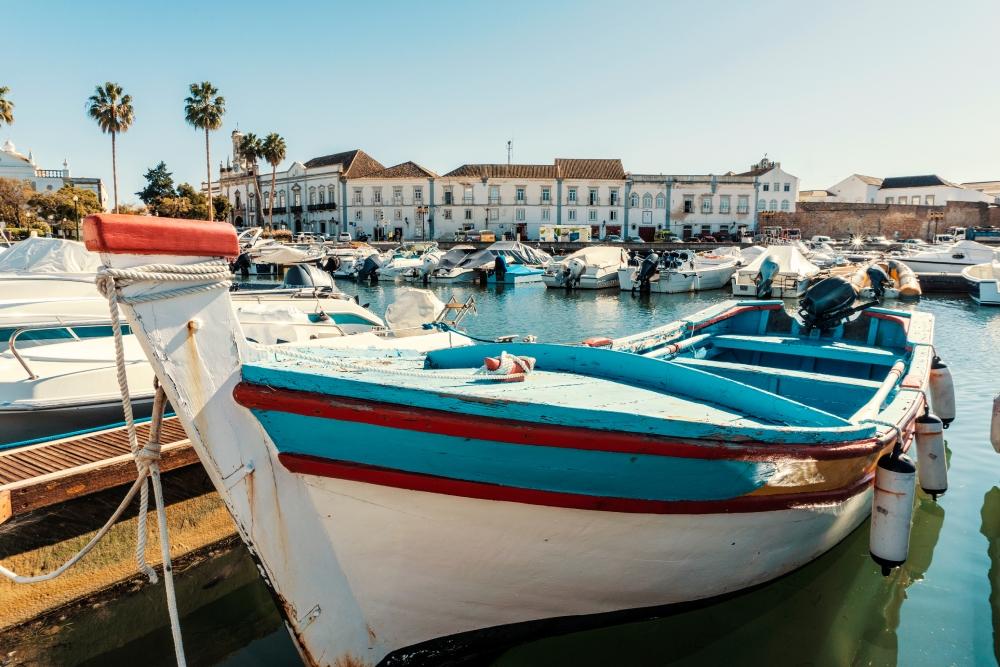 Old town of Faro, Algarve, Portugal
Before you choose your final destination, remember to explore
Before you rush into looking for houses for sale in Portugal near the sea, explore the country and what it has to offer. Portugal really does have something for everyone. The country is situated on the Atlantic Ocean to the west of Spain and boasts a spectacular coastline, as well as mountainous regions. The capital Lisbon is situated in the southern half while Porto, the second largest city is located in the north. Portugal has three main airports – Lisbon, Porto and Faro, in the South.
Living in a bustling capital city like Lisbon won't offer the same experience as one of the  mountain villages you can find near the Serra da Estrela park, or a traditional fishing town like Cascais. Similarly the climate on the northern coast isn't quite the same as on the southern coast. Although there isn't an enormous difference in temperatures between Porto and the Algarve, the northern part of Portugal has a lot more rain. From October to January, Porto has about 15 days of rain per month, while on the Algarve you're generally looking at under ten days of rain per month. It's important to do some research.
Remember – this isn't just a holiday. You're investing in a primary or secondary home, so it's important to love where you buy if you're going to work remotely there or spend several weeks of the year on holiday. Alternatively, if you're buying an investment property you have to remain neutral and consider the potential income. You may not see yourself living in the area or the property, but it could be incredibly profitable.
Which region should you choose?
It makes sense to consider buying a property on the Algarve coast as this is a popular destination due to the climate, beaches and culture. If you want to experience life in a beautiful coastal area where many other foreigners have bought a home, the Algarve is for you. Alternatively, if you plan to buy an investment property this is the perfect region for holiday rentals (both summer and winter) to the thousands of tourists that visit the Algarve every year.
Portugal's capital, Lisbon, is another easy destination to consider if you prefer to keep away from the tourist hot spots. The average price per square metre is around €54837. That being said, Lisbon can still be a great place to invest and the day you decide to sell, you'll easily find a buyer.
If you have a larger budget and you're looking to invest in the higher-end of the property market, Cascais is one of the best seaside towns in Portugal. This fishing town is around 35 minutes by train from Lisbon and the marina provides beautiful views of the coast. The demand in Cascais is high, so anything you buy here will be a solid investment.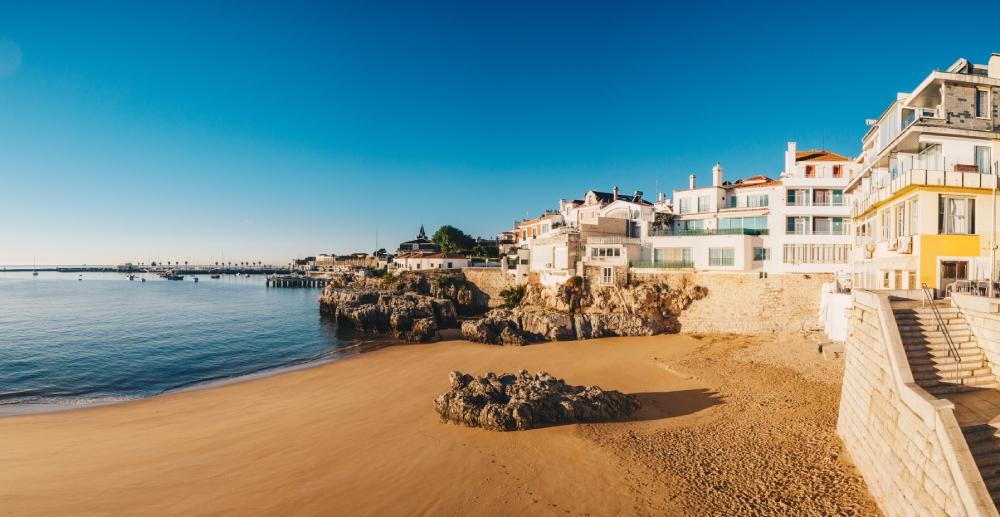 Panoramic beach of Cascais, Lisbon, Portugal
| | |
| --- | --- |
| Lisbon | Higher prices, but a sound investment. Good for city lovers. |
| Porto | More affordable than Lisbon. Many attractions and easy to get to with low-cost flights. |
| Algarve region | Easier to rent than buy, but a great summer destination. |
| Cascais | Attractive fishing town, with high-end properties and prices to match. |
This is only an introduction to some key places in Portugal. Take the time to explore the country further and find the place that's perfect for you.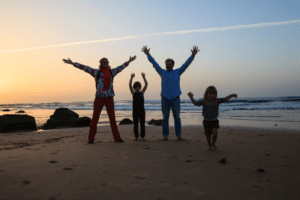 How to set up a new life in Portugal with your family
Cutting through Portuguese red tape
Although it may be a concern, buying property in Portugal as a foreigner is still relatively easy. One of the main things you'll need is a personal tax number (Número de Identificação Fiscal). You can get one either from your local tax office or you'll be automatically assigned one if you open a bank account. When you find a property that you like, keep in mind that you'll need to pay a stamp duty tax, which is approximately 0.8% of the purchase price. The stamp duty tax varies depending on whether you're purchasing a primary or secondary residence, so it's a good idea to put aside 10% so that you don't get a nasty surprise when you need to pay it.
If you're managing your property project from abroad, it's a good idea to contact a lawyer to help you with the paperwork and buying costs. The specialists are there to help you and can make buying a property far less stressful.
An iad Overseas property specialist will be able to recommend a reputable lawyer.
Portuguese lifestyle and culture
Portugal shares a border with Spain, but the two countries have different languages and cultures. Whilst Portuguese and Spanish share some similarities the two languages are quite different. Portuguese tends to be more nasal than Spanish and sounds less fluid. In fact, Brazilian Portuguese is closer to Spanish than European Portuguese. However, both are Latin languages and a lot of the vocabulary is similar, so if you can speak Spanish you should find it easy to learn Portuguese.
Portuguese people work hard, but they also enjoy their freetime. Football is one of the main interests and players like Ronaldo are national heroes. Food and drink are also two important subjects in Portugal. Portuguese cuisine is excellent, with a wide variety of cheeses and cured meats. Fish is also a key ingredient in many Portuguese dishes such as bacalhau (Portuguese cod), grilled sardines and bifanas, which are traditional pork sandwiches. If you like good food, you will love eating in Portugal!
Many Portuguese people love water sports thanks to Portugal's extensive coastline. Surfing, sailing and scuba diving are all within easy access. Golf is also very popular in Portugal and you can find approximately 80 golf courses spread over the country. If you prefer hiking, Portugal has a range of national parks where you can hike, go horse riding and mountain biking and even go skiing in winter.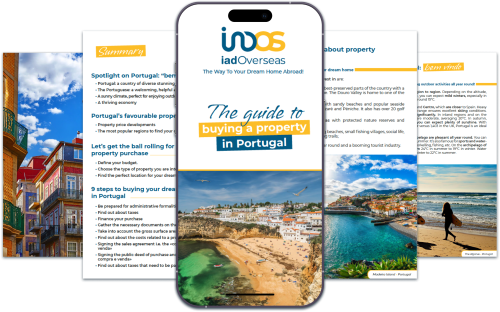 All you need to know
Receive free guides and advices from our experts delivered straight to your inbox.
Get the guide
A final thought
Hopefully we've given you some ideas about whether Portugal could be the best destination for your overseas property investment. If you're looking for a holiday home or primary residence, Portugal has so much to offer. Surfing, skiing, wine tasting and great food are just some of the things to fill your time. This, coupled with the mild temperatures and sunny weather is sure to make your overseas property a dream come true.
3 keys things to remember
Think about your needs before you start looking.
Do some research into an area before paying out any money. Rent and test a place first.
Get a lawyer or estate agent to help you with your search and paperwork.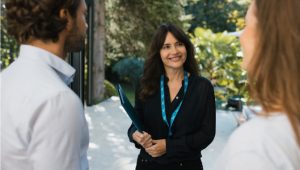 Want to buy abroad?
Tell us about your project, our specialized agents* will guide you!