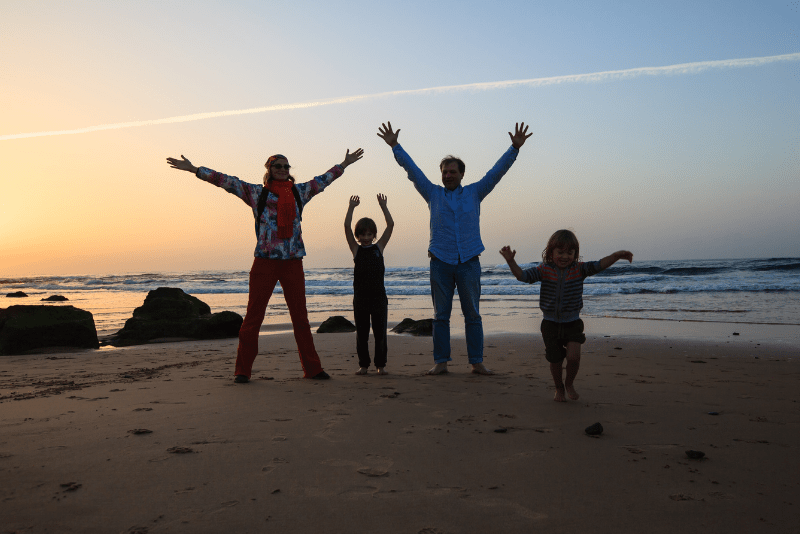 Portugal is the perfect place to settle with a family, whether you have young or older children. With its beautiful landscapes, warm climate, and friendly culture,
Portugal is ideal if you want relaxed living and precious family time. Add to this the low cost of living compared to the UK and the country's reputation as a safe place to live and you have one of the best destinations in Europe to create a home.
Why settle in Portugal with your family?
One of the reasons why Portugal is a popular location for family living is the diversity of activities available. There's something for everyone, from walking in natural parks such as Serra da Estrela and Monteshinho to exploring the beaches of the Atlantic Ocean or the Algarve.
This is a country that's a great choice for families who enjoy outdoor activities, including surfing, golfing, and cycling. Families can also enjoy the theme parks, water parks, and zoos throughout the country.
Portugal also offers numerous museums, castles, and historic sites to visit, in the capital Lisbon and the city of Porto, plus in the traditional villages. Learning about the country you live in is all part of integrating successfully.
You've decided where you want to live so now it's time to plan the practicalities of your move to Portugal.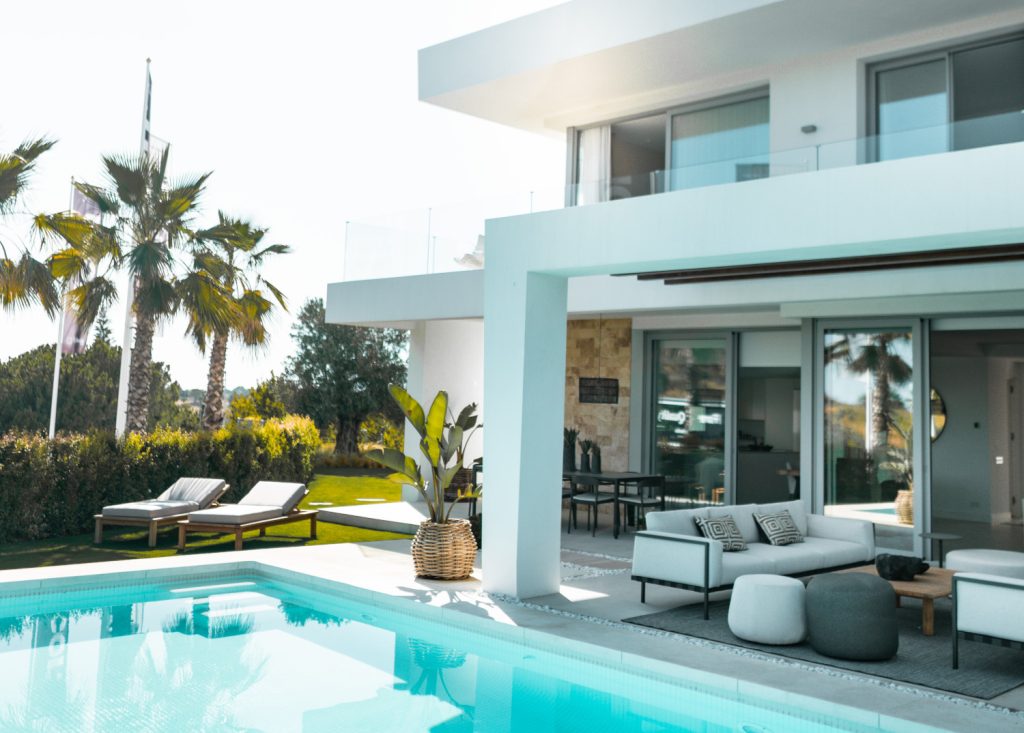 Find your dream property abroad
Search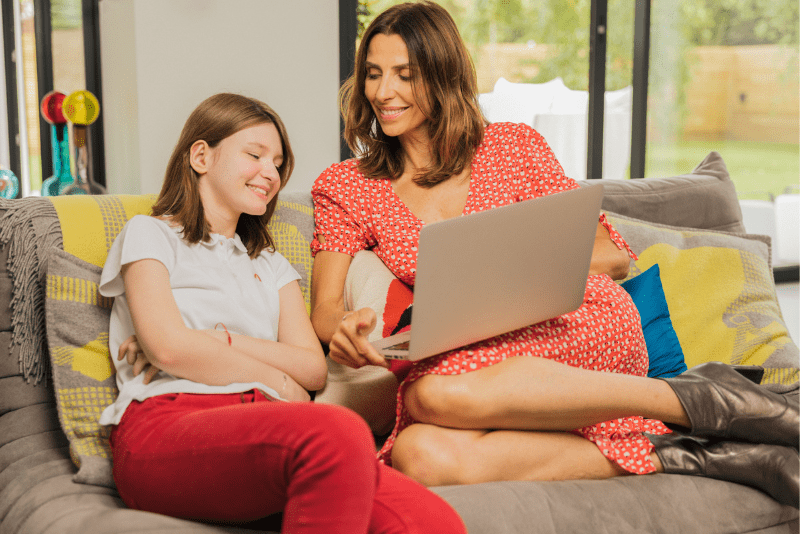 6 months before the move
What kind of property in Portugal?
One of the important things to consider once you've decided on a region is whether you want to rent or buy a property. Renting in Portugal is much cheaper than in the UK, with prices on average 40% less in Portugal[1]. It's a good idea to rent while you're searching for your dream property for the chance to get to know the area and decide where you want to buy in Portugal.
There are many kinds of property to choose from in Portugal. You may prefer an apartment in the city to be close to international schools and activities, or a countryside house with where plenty of space for the children to play.
Whatever style of property you're looking for, our iad Overseas consultants can show you a selection of homes to buy in Portugal.
Selling your house in your home country
If you plan to move to Portugal permanently you may need to sell your house. Now's the time to prepare your property for sale and put it on the market. Once the sale is agreed you'll be in a position to search for your dream home in Portugal.
Working in Portugal
There are 3 main ways to work in Portugal to support your family. In all cases, you'll need to apply for a tax identification number (Numero de Identificacao Fiscal) from the Autoridade Tributária e Adueneira.
Employed
To get a job in Portugal non-European citizens must apply for a residency visa. You can apply at the Portuguese Embassy in London where you will receive a temporary residence permit that lasts for one year. When you arrive in Portugal you should apply for permanent residency at the local Portuguese Immigration and Borders Service (SEF).
You will need to book an appointment and take the following documents:
a valid passport
your temporary residency certificate
2 identical photographs
proof of retirement income (if applicable)
health insurance
confirmation of where you are registered to pay tax
your property deeds or rental contract
The authorities will also ask for your permission to check that you have no criminal record.
If you are an EU citizen you can work in Portugal without a visa.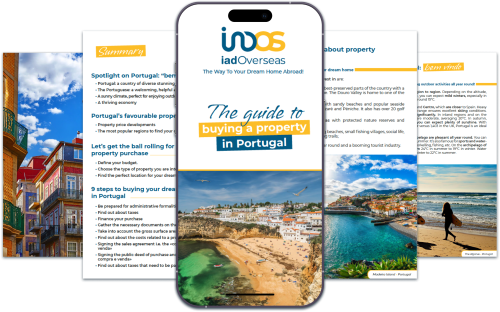 All you need to know
Receive free guides and advice from our experts delivered straight to your inbox.
Get the guide
Remote worker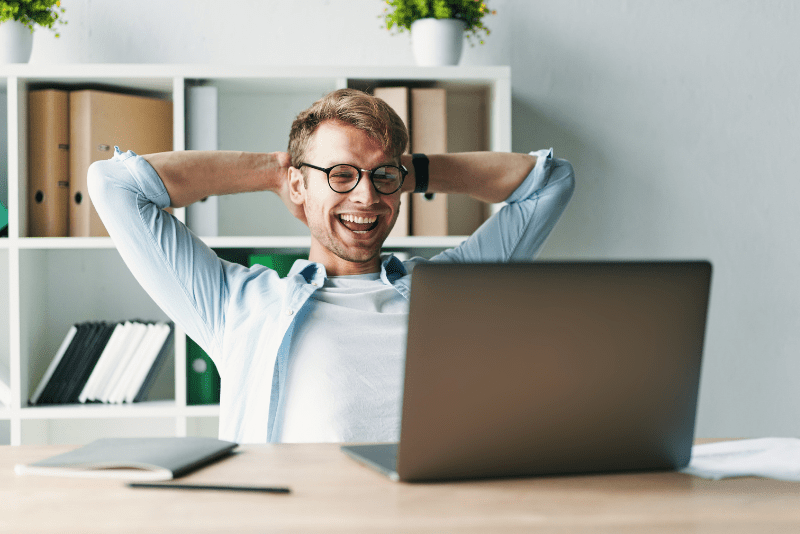 If you have a job that allows you to work remotely (for example, for a UK employer) you can either apply for the digital nomad visa (also known as the D7 visa), which gives you the right to work in Portugal for 1 year, which can then be extended to 5 years. Currently, you have to demonstrate that your annual earnings will be a minimum of €8,460 per year to be eligible for this visa. If you have a partner or spouse the figure increases by 50% and then by 30% for each child you have[2].
This visa is available from the Portuguese Embassy in your country of residence or you can apply at the SEF (Serviço de Estrangeiros e Fronteiras or Foreigners and Borders Service) within 3 days of being in Portugal.
Portugal was voted the best country in the world for digital nomads in 2022[3]
Self-employed
The other option is to be self-employed in Portugal, particularly if you work for yourself and have several clients. You could be a copywriter, graphic designer, marketing consultant, builder, or teacher. These are just some of the freelance or self-employed jobs people have in Portugal
As mentioned above, you will need to register for a tax identification number and you will also have to have your residency before you can register as self-employed with the SEF. You can do this online, but you may find it easier to visit your local tax office or ask an accountant to do this for you to ensure you complete the forms correctly.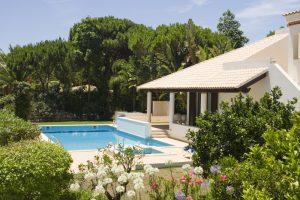 Where to buy property in Portugal?
2 months before the move
Research schools
Moving to Portugal with a family means finding the best education for your children. You may want them to go to a local school to integrate with the locals or you might prefer they have an international education.
State schools
State education is available to all children of residents in Portugal and is free. The school year begins in September and there are specific dates you should apply for a place. You can register your child online for a school in your region (in English) or you can ask the school to help you if you are unsure about anything. It is also a good idea to visit the school, so your children become familiar with it.
International schools
There are currently 54 international schools listed in Portugal, including the Lisbon International School, Oporto British School and Nobel Algarve British International School. Most teach in English and Portuguese and take children from age 3. International schools are fee-paying, and depending on the age of your child you could pay anything between €5,000-20,000 per year.
1 month before the move
Check your documents
Now is the time to make sure all your paperwork is in order so there aren´t any last-minute panics. Check these documents are up-to-date and you have the originals and copies as you are likely to need them on arrival in Portugal.
Birth certificates
Marriage certificate
Driving licence
Passport
School records
Medical and dental records
Insurance/pension/will/other legal documents
Short-term visa
Health and vaccination certificates if you are taking your pets
Contact a removal company
Many people decide to use an international removal company to move their possessions to Portugal. If you plan to do this get several quotes and be ruthless with what you're going to take. You'll pay for every square inch of space, so now's the time to clear out the clutter and make a list of what you want to move to Portugal.
The average removal price for a 3-5 bedroom family home from the UK to Portugal is  £2,500, but this can vary depending on the size of the container you need. Remember that items such as bicycles, toys and excess furniture can take up a lot of space and it might be cheaper to buy replacements when you arrive.  Also, children aren´t likely to need so many toys as they'll have all that wonderful outside space to play in!
Move yourself
You may find it cheaper to hire a van and move yourself to Portugal. To do this you will need help to load and unload the vehicle. You should also take someone to share the driving with you as it can be a tiring journey and it'll be more comfortable for your family to travel separately.
This may be the best way to move pets to minimise their stress as you can stop and exercise them if you need to.
When you arrive
Open a bank account
You will need a Portuguese bank account to pay your bills. You can open an account at a local bank and will need the following documents:
photographic ID (passport)
proof of address (rental contract or house deeds)
your tax identification number (NIF)
proof of income
Arrange healthcare
Once you receive your residency card you will be entitled to free public healthcare (Serviço Nacional de Saúde- SNS) which includes medical care, hospitalisation, consultations with doctors and diagnostic tests. In the interim, you should take out a private policy in case anything unexpected happens.
When you are ready to register with the SNS you should visit your local health centre which will assign you a "número de utente", which is your unique health number. You will need to take:
Passport or ID
Proof of address
NIF number
Proof of residency, such as your CRUE or residency certificate
Portuguese mobile number
Utilities
Whether you rent or buy a property you should put the gas, electricity and water in your name.
You will also need to find an internet provider and get a sim card so you have a Portuguese mobile phone number.
Sign up for language classes
Whilst many people in Portugal speak English learning Portuguese is a benefit as you'll be able to communicate better. Signing up with a local class is a fun way to build language confidence and you'll meet people of all nationalities.
Start planning activities
Sign the children up for clubs such as football or music lessons, join a tennis or golf club and check what else is happening in your town or village. This is a great way to interact with the community and make new friends.
Portugal - an attractive place to settle with your family
Portugal offers an excellent quality of life, affordable cost of living, and a warm and welcoming culture. From the stunning beaches of the Algarve to the historic city of Lisbon, Portugal has something for everyone and is a great place to raise children. Enjoy your new life in the sun!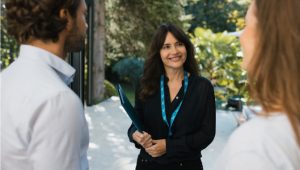 Want to buy abroad?
Tell us about your project, our specialized agents* will guide you!