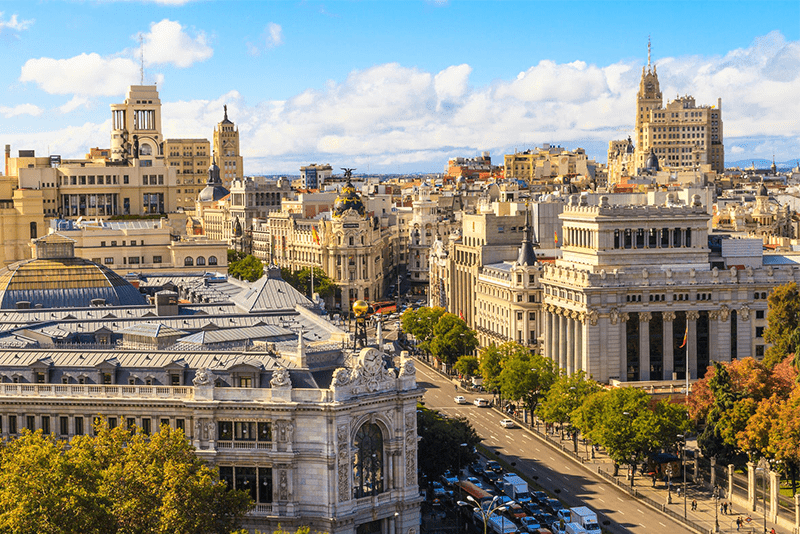 Whether your dream is to live in the Pyrenees, the rugged north or near the sun-baked beaches of Andalusia, settling into your new life in Spain is an exciting time. This is your chance to live a more relaxed way of life and discover everything the region you've selected has to offer.
Do you have children? Are you an EU or non-EU resident? Is the cost of living cheaper than in the UK? This article gives information on the important things to consider so everything goes smoothly.
Are you an EU or non-EU resident?
One of the first things to make settling in Spain as easy as possible is to understand the laws in Spain.
Non-EU residents
As a result of Brexit, all non-EU country members must apply for a TIE card (Tarjeta de Identidad de Extranjero) to live in Spain for more than 90 days. This foreigners' identity card is issued by the local foreigners' office (Oficina de Extranjeros) and shows you have the right to settle in Spain. You will need to prove one of the following:
you will be working legally
you are going to retire
you will be studying
You have to make an appointment at the foreigners' office and present the correct paperwork to obtain your TIE. The cost to apply is currently €15-20, depending on your type of application. You may wish to enlist the help of a gestor to help you obtain your TIE, especially if you don´t speak Spanish. They will charge you approximately €100 to do this, and it is certainly worth it as you won't have to deal with the Spanish bureaucracy, which can sometimes be frustrating.
If you have family members that are over 18 and will be living in Spain with you can apply for a family reunification visa.
EU residents
If you are a resident of the European Union, (e.g. France, Italy, Portugal) and you want to move to Spain you have the right to live in the country without the financial proof that non-EU citizens have to show.
However, you will still need to apply for a TIE card within 3 months of arriving in Spain, so you are registered on the Foreign Nationals list. You will also have to make an appointment with the local Foreigner's Office.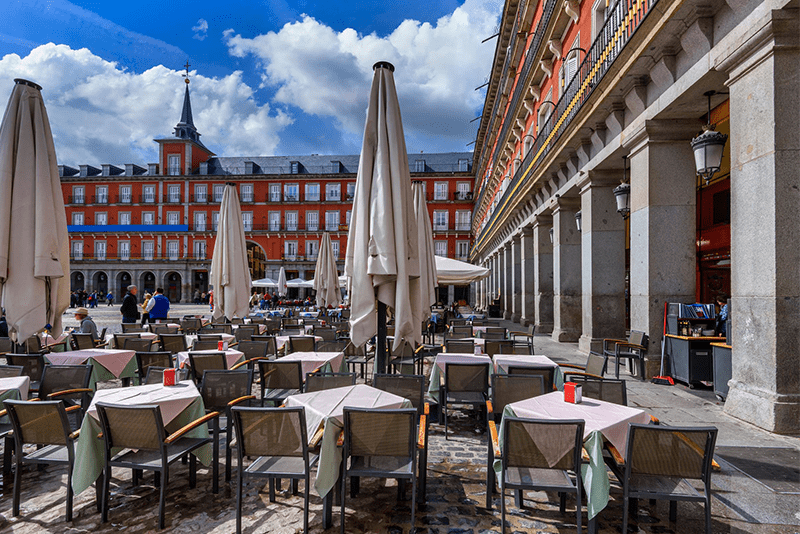 The cost of moving to Spain
From finding somewhere to live to moving your possessions and what taxes you'll have to pay, understanding how much your move to Spain will cost will help you settle.
Cost of living
It is generally cheaper to live in Spain than in the UK, and understanding where you'll make savings can help you settle. For example, knowing you can eat a 'menu del día' (3 typically local courses with wine) in a local bar for around €15 compared to lunch in a tourist spot by the sea for €30 is all part of the integration process.
Utilities are also cheaper in Spain than in the UK, which is important as you'll need air conditioning during the long hot days of summer and heating in the winter.
Here are some examples of average prices converted to £ :
| | Spain £ | UK £ |
| --- | --- | --- |
| Meal in inexpensive restaurant | 10.70 | 15.00 |
| Cappuccino | 1.55 | 2.93 |
| Bottle of wine | 4.46 | 7.00 |
| Local transport one-way ticket | 1.29 | 2.50 |
| Utilities for 85m2 property (gas, electric, water) | 128.44 | 190.22 |
| Cinema ticket | 7.14 | 10.00 |
| Childcare (nursery) per month | 322.61 | 1,035 |
| International school per year | 6,627 | 13,530 |
For the latest prices in the region where you will be living visit this website
Finding your dream home
You may wish to rent before you buy in Spain, to be sure you like the area. Our iad Overseas property advisors have helped move many people to Spain – families, retired people, remote workers – and can advise you on a location to suit your needs that's within your budget.
Moving your possessions
If you plan to move to Spain permanently you'll probably want to bring some of your possessions. You could either hire a van and do the move yourself, hire a man with a van who regularly travels between Spain and the UK or use an international removal company.
The advantage of hiring a professional company is that it will be responsible for the physical move and the organisation, leaving you to concentrate on setting up your new life in Spain.
As you make a list of what you plan to take remember that it may be cheaper to buy things such as white goods and large furniture when you get to Spain. You'll find plenty of household and furniture stores in Spain, along with deliveries from some of your favourite UK stores (but check if you have to pay import duty as a result of Brexit).. If you use a removal company you could pay anywhere between £3,000-£5,000 in removal costs, based on an average 3-4 bedroom family home.
Comparemymove gives a useful cost comparison for removal costs to Spain, breaking your requirements down into property size, and the level of packing you want, and even gives you information on moving pets or your car.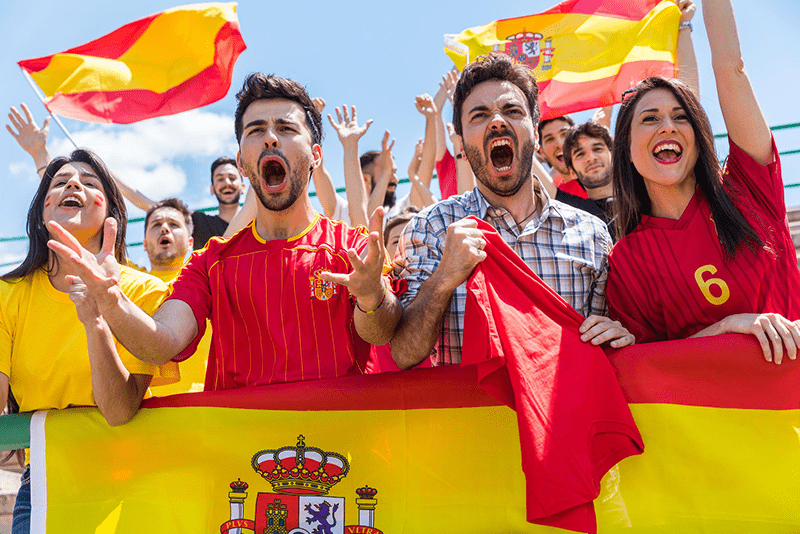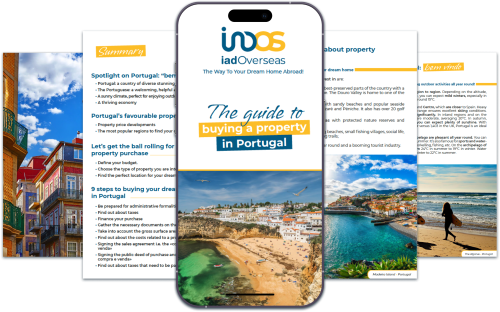 All you need to know
Receive free guides and advices from our experts delivered straight to your inbox.
Get the guide
Embracing the Spanish culture
The fun part of settling in Spain is making new friends and mixing with the locals. Spanish people are friendly and quite happy to take the time to chat with you so you can practise your Spanish and they can try out their English.
How to learn Spanish
Speaking Spanish is part of the integration process, even if you only order your fruit and vegetables at the market each week. It's also appreciated if you try and speak Spanish in official situations, although you will find people often speak English.
Book Spanish lessons in a group as this is a way to build your ex-pat network too. One-to-one lessons will be more intense, which will suit you if you want to learn advanced Spanish.
Discover the vastness of Spain
Part of settling in Spain is discovering the diverse landscapes this country has to offer. There are even different languages in many regions – in Barcelona they speak Catalan, Galician in Galicia, Valencian south of Valencia (but not actually in the city) along with several other regional languages.
Exploring your new home will give you plenty of opportunities to interact with the local community. Some essential places to visit and learn more about Spain are:
the North with its cooler climate, greenery and fresh seafood
the capital city of Madrid for theatres, museums, the Prado art gallery, tapas bars and the beautiful parks
Catalonia, including Barcelona which has a strong desire to become autonomous
the far south of Andalusia with its barren landscapes and beautiful beaches
Seville – the home of flamenco
the Sierra Nevada mountains and Granada for the famous Alhambra Palace
the Spanish Pyrenees for skiing in winter and breathtaking mountain landscapes for the rest of the year
Adapting to your new way of life
Spain operates on a different timetable to the UK, mainly due to the weather. Acclimatising to your new life will be easier if you adopt the Spanish lifestyle and customs, which include:
long lunches – many schools and offices have a 3-hour lunch break, which is a chance to relax and eat with friends and family
taking a siesta – you may not be used to having a nap in the afternoon, but this short break can revive you, especially in the summer when it's too hot to be outside in the afternoon
eating late – during the summer it is far too hot to eat early so having dinner at 6.00 p.m. as you did in the UK will soon become a thing of the past
relax during August – do as the Spaniards do and head for the beach or to a cooler inland spot and don´t expect to get much done in August as many offices and organisations shut down for two weeks for the annual holiday
Eat like the Spanish
There are so many different dishes to try… tapas, churros dipped in hot chocolate, paella, gazpacho (a delicious cooling soup), chorizo…
Shopping like a Spaniard will be much cheaper than buying your English favourites (although they are available in various Iceland stores) and will open up a whole new way of cooking for you.
Every town has a local market at least once a week, where you can buy the freshest Mediterranean fruit and vegetables at a fraction of the supermarket prices. This is also a chance to adapt to the Spanish way of life and practise your language skills.
You'll settle in Spain much quicker if you integrate with the Spanish lifestyle.
Learning Spanish is essential, even a few words
Check you have the right visa depending on your country of origin
If you would like more advice on settling in Spain talk to an iad Overseas consultant – we're here to help!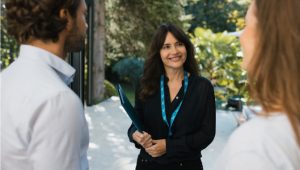 Want to buy abroad?
Tell us about your project, our specialized agents* will guide you!