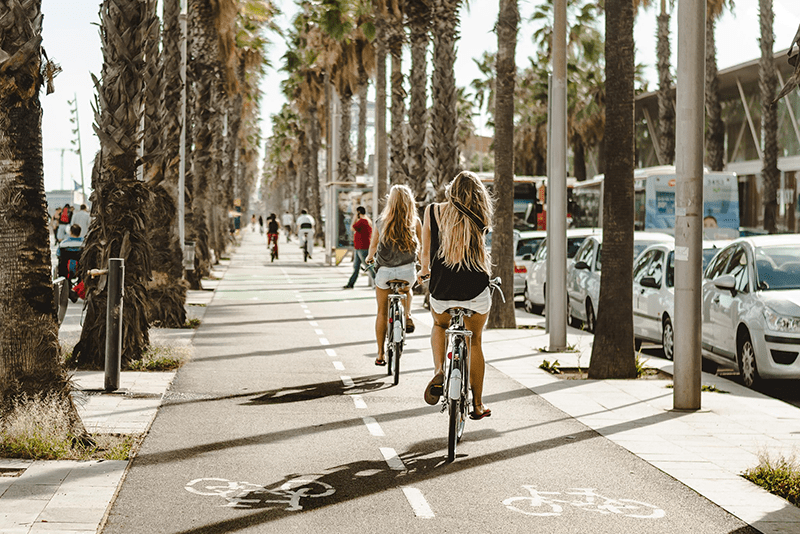 Barcelona is Spain's second-largest city and an ideal location for property investment. Situated on the coast of eastern Spain in Catalonia, Barcelona is a buzzing city full of tourist attractions, international companies and is also home to the University of Barcelona.
Whether you're considering investing in a property to use as a holiday home, a company let, or to rent out to tourists or students, Barcelona has a variety of properties for sale.
This article provides key information for anyone that wants to invest in Barcelona, including which district to choose and what each district has to offer homeowners and visitors.
Discover the magic of Barcelona
This unique city has a strong cultural identity and strives to become independent from the rest of Spain. The primary language is Catalan, but the people of Barcelona will speak to you in Spain's main language – Castilian – if you don´t speak Catalan.
A tourist hotspot and the third most visited city in Europe, Barcelona is home to 1.62 million people with 17.6% of these being non-Spanish.
Location
Set on the northeastern coast of Spain, a flight to Barcelona from the UK takes only 2 ½ hours. It is protected by the Tibidabo mountain range and has two major rivers, the Llobregat and the Besòs, making it Spain's major port. Getting around the city is easy thanks to the efficient metro and tram system. Barcelona also has its own airport – El Prat – located 15 kilometres from the city.
Climate
Barcelona is situated on the Mediterranean coastline and has a pleasant climate. With mild winters and hot summers, the city is a popular destination all year, although it does sometimes rain in spring and autumn – but not for long! Even in January, there's plenty of sunshine, with a daily average of 5 hours per day. It's the perfect city for sitting on a terrace watching the world go by.
Culture
Barcelona is an eclectic mix of modern life and fascinating history. With its unique Catalan language, artistic buildings (many by Gaudí, including the iconic Sagrada Familia), trendy bars and vibrant nightlife, the city has plenty to offer.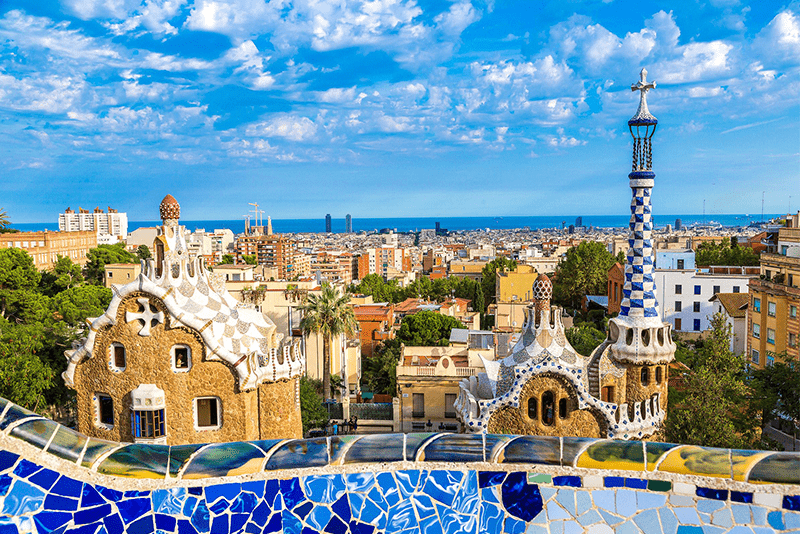 The property market in Barcelona
Property sales are increasing in Barcelona. Catalan News reported in January 2023 that 26% of properties put on the market sell within a week. According to the most up-to-date figures from the Spanish Institute of National Statistics, the first quarter of 2022 saw a 19% increase in property sales from the previous year.
In the popular coastal district of Sant Marti, the average price for property per square metre is €3,414.
Below is a table of the 10 Barcelona districts and the average purchase price per square metre in July 2022:
| District | Average price per m2 € |
| --- | --- |
| Nou Barris | 2,401 |
| Horta Guinardó | 2,893 |
| Sant Andreu | 2,904 |
| Sants-Montjuic | 3,216 |
| Sant Martí | 3,414 |
| Citutat Vella | 3,707 |
| Gràcia | 3,845 |
| L'Eixample | 4,031 |
| Les Corts | 4,274 |
| Sarrià-Sant Gervasi | 4,737 |
If you're thinking of investing in property in Barcelona, the above districts all have different features. The next section looks at the benefits of each district to help you decide on where to buy, depending on your plans for the property.
The 10 districts of Barcelona
Each district of Barcelona has its own personality and can be a good way to make money, either as a long-term investment you will eventually sell, to rent short-term to tourists, or for long-term tenant income.
The table below shows the average rental in €/m2 in February 2023.
| District | Rent(€/m²) |
| --- | --- |
| Nou Barris | 15.64 |
| Horta-Guinardó | 16.55 |
| Sant Andreu, La Sagrera, Navas, El Bon Pastor | 16.24 |
| Sants-Montjuïc | 19.55 |
| Sant Martí | 20.71 |
| Ciutat Vella | 22.84 |
| Sarrià-Sant Gervasi | 21.19 |
| Gràcia | 20.95 |
| Eixample | 22.05 |
| Les Corts, La Maternitat-Sant Ramon | 18.51 |
Nou Barris
Nou Barris is an up-and-coming district of Barcelona that offers a quiet pace of life within easy reach of the city centre. There are several parks, a library and many local bars offering food at affordable prices.
This district is popular with families, making it an excellent choice for rental income. This is the cheapest area to rent in Barcelona, with the average price for a 2-bedroom apartment being €700-800 per month. Nou Barris has a community atmosphere that you won´t find in the city centre thanks to the local groups that work on the cultural development of the district. If you're looking for an area to invest in that will make you good long-term profits, this is a district to consider.
Horta Guinardó
A residential district with good to the city centre connections thanks to the public transport system, Horta Guinardó is another quieter area of Barcelona. More suited to rental tenants than tourists, this district is a good investment opportunity if you are looking for long-term profits.
On the weekends, the large Parc de Guinardó fills with families. Lovers of the outdoors can escape by bicycle or on foot to the nearby Collserola Park.
Sant Andreu
This district has an independent, small-town feel to it and is ideal for families and people who don´t want to live in the centre. This makes it a good investment choice for residential rentals.
The excellent transport links make it easy to travel to the city centre in only 20 minutes. With lots of shops, restaurants and several green zones, Sant Andreu is great for families and those wanting a quieter life with access to the city.
Sants-Montjuic
Sants-Montjuic has a contemporary ambience and boasts plenty of impressive architecture, including buildings designed by Gaudí. Montjuic Castle can be reached by cable car and offers stunning views of the city. The Castle is set in lush gardens and hosts an outdoor cinema in the summertime.
This district is located close to one of the city's main railway stations and is perfect for tourists and people who need to catch the train to other parts of the region. You'll also find Carrer de Sants here, the largest shopping centre in Europe.
Sant Martí
This is an ideal district if you plan to buy an investment property to rent out to tourists. Located near the beach and with plenty of attractions such as Sant Martí church and the Design Museum, this area is also full of parks and green spaces.
A large shopping centre can be found in the Glories Shopping Mall. There are also numerous bars and restaurants throughout the district. The area is popular with students and there are several nightclubs and a lively nightlife scene.
Citutat Vella
Citutat Vella is the historical city centre of Barcelona and has easy access to all the main attractions such as La Rambla main street and Plaça Catalunya. You can also reach Barceloneta Beach from here, making it an ideal place for tourist rentals.
A lively district that's bursting with history and architecture, this old part of the city is full of narrow streets and squares to explore.
Gràcia
Gràcia is a small district packed with squares where you can sit at a café and work remotely or pass a few hours people-watching. Less touristy than some of the other districts, Gràcia is popular with ex-pats who want to make their long-term home in Barcelona.
Gràcia has a reputation for being one of the safest places to live in Barcelona and has a strong community atmosphere, making it an attractive rental investment.
L'Eixample
Home to La Sagrada Familia and many museums and shops, L'Eixample is in the heart of the city. This is a popular residential area and there are several schools, cinemas, and restaurants.
Its prime location makes this district perfect for remote workers who want to enjoy city life or for businesspeople who need to be in the city centre.
Les Corts
An expensive part of the city where Barcelona's famous football stadium Camp Nou is located. Les Corts has several parks and gardens, and the district is close to the university.
As one of the main business areas of the city Les Corts is ideal for company lets rather than tourist rentals. The area is also a popular choice for families which is another reason to invest here and rent out your property.
Sarrià-Sant Gervasi
Although it is the most expensive district of Barcelona, Sarrià-Sant Gervasi is a quiet area with a community spirit. There are lots of museums and historical monuments and the area is known to be safe.
If you want to market an investment property to people wanting peace and tranquillity, then this is the district to buy in.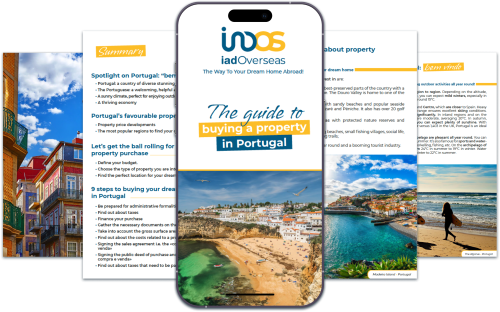 All you need to know
Receive free guides and advice from our experts delivered straight to your inbox.
Get the guide
What to do to maximise your investment in Barcelona
Where you decide to purchase a property in Barcelona will depend on how you plan to make a profit. You may wish to have your property for occasional visits for you and your family, or you might want to rent it out as a long-term rental.
Holiday rental
If you choose to let your investment property as a holiday rental, you can manage the times when it is free so you can use it yourself.
As an example of what you could achieve, a one-bedroom apartment in the centre of Barcelona on Airbnb can fetch up to €150 per night in July, while the charge will be less on the outskirts.
Long-term rental
Rental prices are high in Barcelona. A one-bedroom apartment in the city centre costs approximately €1,000 per month and a three-bedroom property costs around €1,700. Prices outside the centre range from €850 for a one-bedroom to €1,330 for three bedrooms.
If you invest in a business district you may find a company let to be more profitable as this provides you with a guaranteed income.
Both the above options give you the opportunity to make a profit. If property prices increase, you may decide to sell your investment and enjoy the capital gains. However, it is important to budget for running costs (community charges, taxes, and utility bills if you rent to tourists).
Good to know – purchase costs in Barcelona
Purchase Tax – approximately 6-10%, depending on the district.
Notary fees – these can range from 1% to 2.5%.
Legal fees – 1-2% of the purchase price.
Can I invest in Barcelona if I don't live in the EU?
Anyone can buy property in Barcelona, but the regulations are different for EU and non-EU citizens.
If you are from a non-EU country, you can only stay in Spain for 90 days unless you apply for residency. Longer stays in Spain will require a residence permit, even if you own a property there.
You can find details of the different permits
If you'd like to find out more about the best district to invest in Barcelona, talk to one of our property advisors who have access to many investment properties in Spain for sale.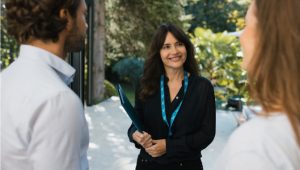 Want to buy abroad?
Tell us about your project, our specialized agents* will guide you!