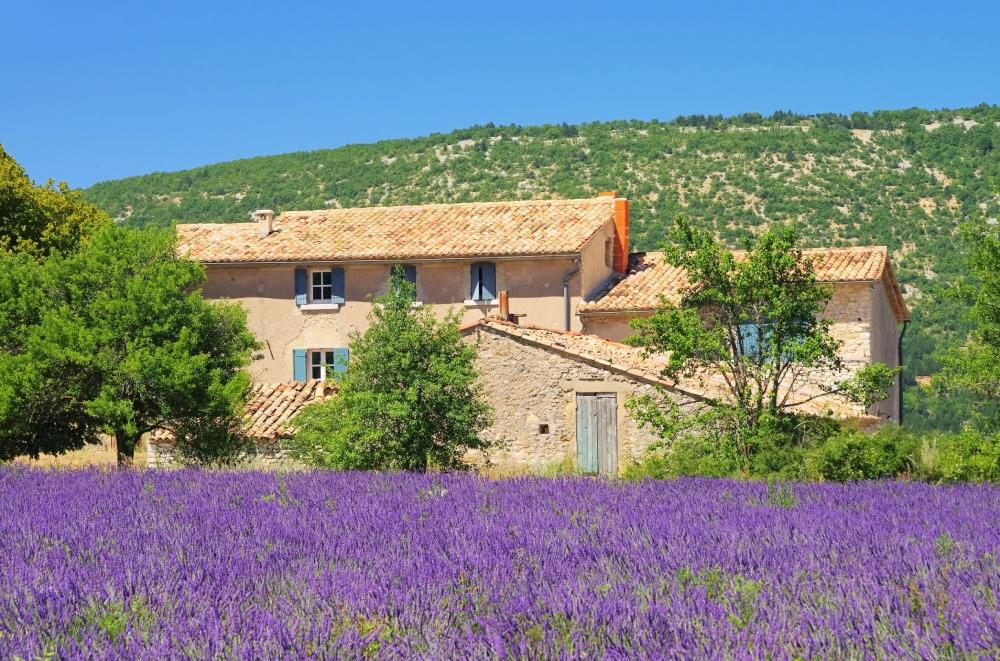 From the bustling streets of Paris to the steep mountains of the Alps, France is a country that has something to offer everyone considering buying a property in this beautiful European location.
The first and perhaps the most important step is deciding where to buy your property in France. Whether you're looking for a beautiful chateau renovation in the countryside or a beachfront holiday property along the stunning French Riviera, many different factors will affect your decision on the location of your French property.
France is a huge country and there are vastly different regions (13 to be precise) that have different and unique lifestyles to offer its residents. This iad Overseas article aims to help you narrow down your search so you can find your dream French property.
Best locations to buy
Let's look at some of the most popular regions in France to live in so you can see if the lifestyle suits what you are looking for.
Provence – beautiful coastline and spectacular inland scenery
The coastal area of Provence, famous for its lavender fields and located in the southeast of France. This is an area of France to fall in love with. The long summers in Provence provide plenty of sunshine and the chance to take part in a glamorous lifestyle.
Friendly locals, spectacular weather, stunning beaches and fine wine are all good reasons to buy a property in Provence.  This is a large region which includes Marseilles, Nice and Cannes, and is home to the French Riviera – known for its luxury and eloquent lifestyle. If you can afford to buy here, you'll get some of the best panoramic views in the whole of France.
Provence is also home to some of the best beaches in the whole of France. The coast is scattered with beautiful coves and long sandy beaches that make for great days out.
Provence is also a great investment purchase. If you're buying property in Provence this is an excellent area to rent to holidaymakers as the region welcomes thousands of tourists every year.
Paris – a buzzing lifestyle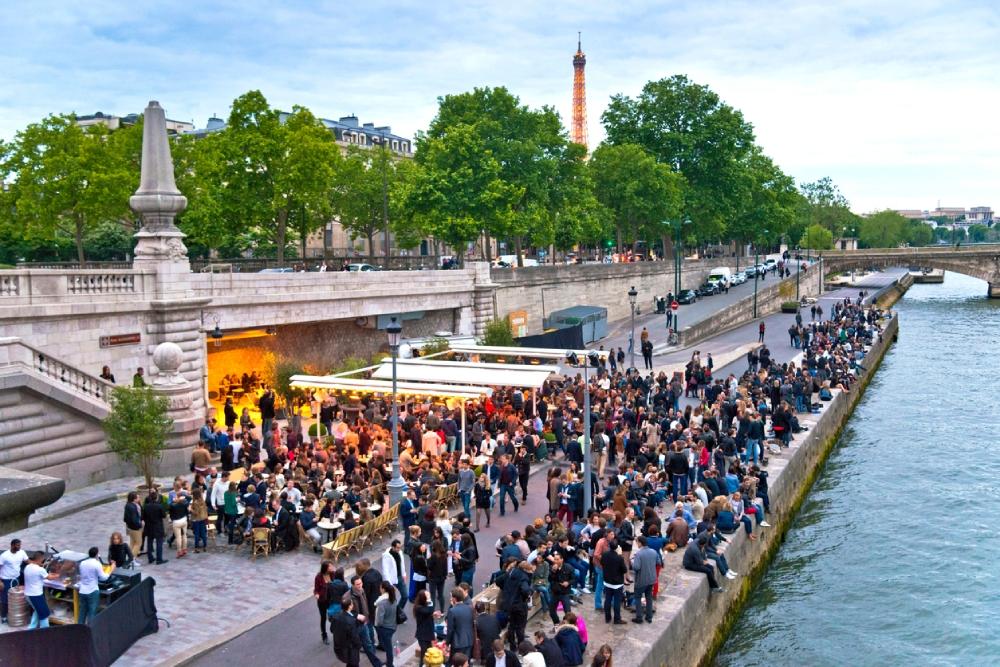 La Seine in Paris
Paris is located in the centre of France and has plenty to offer. The "city of lights" is filled with endless fine-dining restaurants, museums, cafes and bars.
The cultural hub of France also has a wide range of art, history and culture to offer both people living there and tourists.
If you're looking for amazing nightlife, then Paris is the destination for you. Thanks to it having over 4,300 bars Paris is France's nightlife hub. The city has a special type of buzz on a night out that you won't find anywhere else. The city comes to life when the sun goes down with the iconic Eiffel tower lighting up and the streets being full of people.
As Paris is the capital city, you'll find property is at the higher end of the scale as you are paying for location. Paris has a variety of grand apartments to choose from. The benefit of buying in Paris is that there is an opportunity to rent out your home when you are not using it. Paris has the highest price per square metre in France at around €10,000 per square metre.
The majesty of the French Alps
If you buy a property in the French Alps you'll be perfectly located to make a winter visit to the slopes or a hiking trip in the spring or summer.
Choosing the right location is essential, and being near an airport is important if you don´t plan to make this your main home. If you do this, you can also benefit from the French government's scheme that offers a 20% VAT return if you rent out your property when you're not using it. Long-term this can work out much cheaper than an annual skiing holiday, gives you the benefit of rental income and you'll own a property in a French skiing region with plenty to do in both summer and winter.
Some of the popular ski destinations to buy in are:
Haute-Savoie – one of the most popular regions for foreign buyers, located on the border of Switzerland and Italy
L'Alpe d'Huez, in the heart of the Oisans massif
Courchevel, in the world's largest ski area
Les Contamines Montjoie, Nestled at the foot of Mont Blanc
Combloux, just an hour from Geneva Airport and close to Chamonix
Each area offers a range of mountain scenery, lakes and traditional French towns that all have potential as a long-term home or as a rental property, thanks to the thriving tourist industry. The average price per square metre is around €15,000, excluding the prime regions of Val d'Isère and Megève.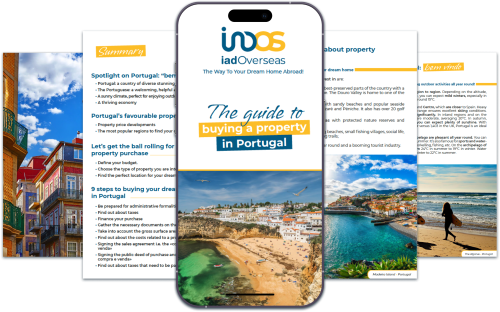 All you need to know
Receive free guides and advice from our experts delivered straight to your inbox.
Get the guide
Dordogne – for countryside lovers
Vast stretches of countryside, peaceful rivers, historical architecture and superb wines are pretty good reasons to consider moving to the southwestern region of Dordogne.
Dordogne offers residents a slower pace of life thanks to the relaxed atmosphere, gorgeous medieval villages and lush green hills. A climate that isn't too hot or too cold makes this an ideal choice for a home in France.
Many homeowners are British in this region of France. There is a wide variety of properties available in the Dordogne region ranging from basic apartments to homely cottages and stunning traditional old farmhouses that have been renovated.
Dordogne is also a great location when you need a little city life. You can travel to Bordeaux which is only a short hour and a half drive away. Here you can indulge in some retail therapy or take a trip to the historical museums before returning home to your peaceful countryside retreat. Average selling price per m² in the Dordogne for a house is 1,349 € and 1 826 €/m² for a flat.
Bordeaux – perfect for investors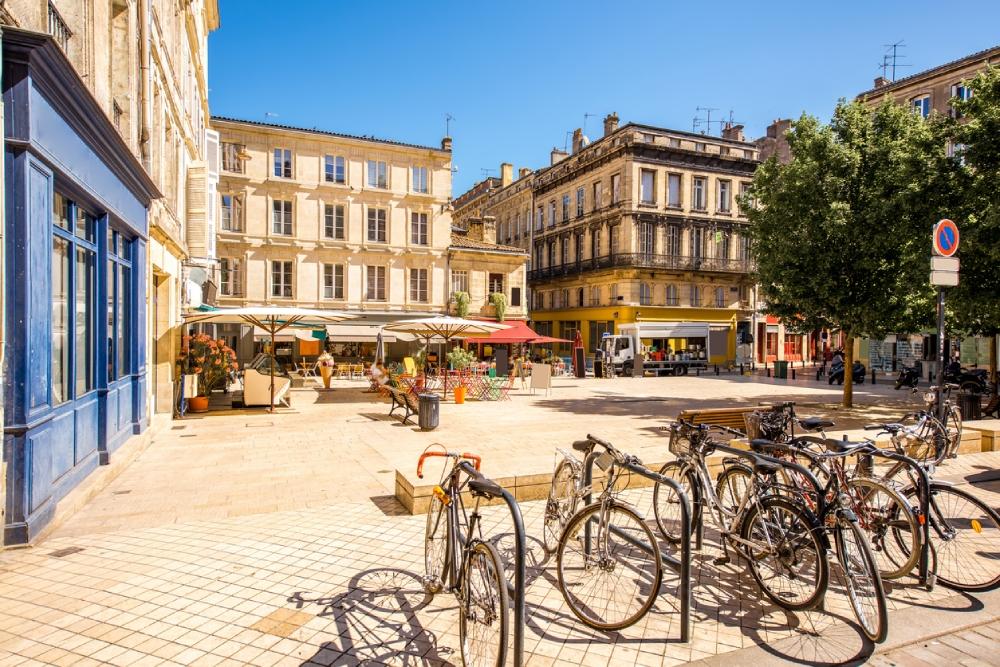 City of Bordeaux in France
Since the arrival of the TGV, Bordeaux has become one of the most popular investment locations in France. The city offers a 2-hour fast train journey to Paris, an airport with connections throughout Europe and beyond and is ideal for a permanent home or investment property in an affordable area of south-west France.
Whether you live in Bordeaux or are visiting there's plenty to do in this vibrant city and its outskirts. The city of Bordeaux has a rich history that still presents a Roman influence through its bridges and theatres. Travelling around the city by tram gives you the chance to view the stunning architecture and stop off at a pavement café for a glass of famous Bordeaux wine.
Around Bordeaux you can discover the wine trails, visit ancient French castles and enjoy the tranquillity of the scenic countryside, while you'll find miles of wide sandy beaches along the nearby Atlantic coastline.
Bordeaux offers a combination of coastal, countryside or city living. Whether you dream of buying your own vineyard, a rustic French farmhouse or an upmarket apartment in the city prices are cheaper than in the UK. On average you'll pay €3,000 per square metre for a property in Bordeaux, which will vary depending on the type of property you're looking for. In attractive regions such as Provence, prices per m² reach an average of 3,000 €/m² for the lowest price.
Learn more about how to buy a property in France from the UK 
There are also many other regions where you can buy property in France. Where you're likely to get the best return on your investment or just live a wonderful life. Don't hesitate to contact an iad Overseas consultant to help you to find your dream home in France.