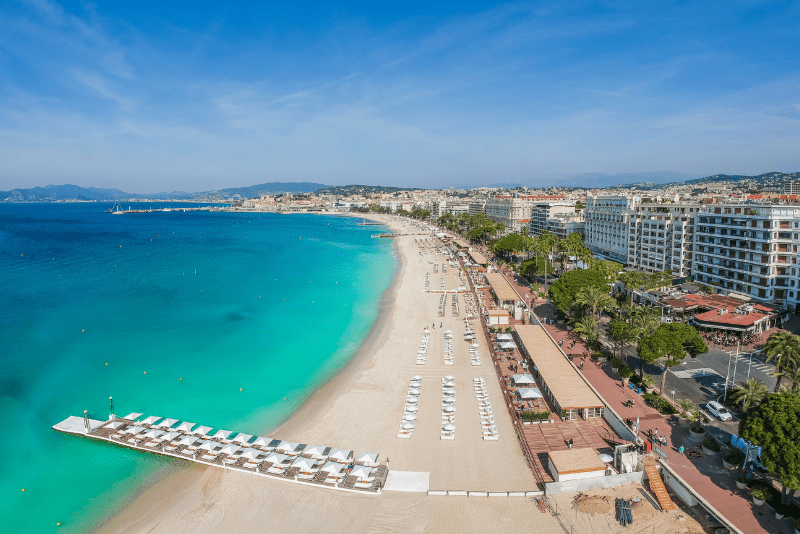 Where to settle in France according to your passions
Whether you love playing golf, surfing or cycling, part of your new life in France means doing the things you love. When you're considering where to buy property in France, you should think about what leisure activities the region has to offer.
If you're looking for a more relaxed lifestyle with time for your favourite hobbies and sports, where you decide to settle in France will depend on your passions. If you love the peace of nature, then you'll want to be near the mountains or in the countryside. Water sports fans will love living near the coast.
Let's discover the best cities in France for ex-pats who want to enjoy their leisure time while living in France.
The beauty of living in the French countryside
France has stunning scenery and nature – from lakes and mountains to golden sandy beaches and rugged coastlines. Here are some ideas of where to live for people that love the countryside.
Where are the best golf courses in France?
If you enjoy a relaxing game of golf, you can tee off on several courses around France.  Reputed as one of the best for golf in France, the Chantilly course in Vinieuil is ideal if you live in Paris. For golf in northern France, the 18-hole Les Pins in Neufchâtel Hardelot is ranked as one of Europe's top 100 golf courses.
Fans of the sport will love the golf in Normandy, France, which is home to around 50 courses. Not only will you get to improve your swing, but you can also enjoy the amazing scenery. If you decide to live further south, the golf courses in southwest France are located in the Dordogne, Gironde, Landes, Gers, the Pyrenees Atlantiques and the Hautes Pyrenees. Travel further north and you can find some of the best golf courses in Brittany, France on the coast of the Atlantic.
Are you looking for your dream home in the Dordogne? You could find a property for approximately €150,000 in this stunning region of France.
Hike and climb the hills and mountains of France
France offers a vast selection of walking trails and hikes for all levels. From the snow-capped peaks of the Alps to the Atlantic and Mediterranean coasts, living in an area where you can walk for miles is exhilarating. With lavender-filled fields and hot sunny days, Provence is the perfect location for nature lovers. If you prefer more dramatic scenery, head for the Atlantic coastline in the French Basque country or further north to Normandy.
Inland France also has several regions to settle in where you can buy a property and indulge your passion for spending time in nature. From the extinct volcanoes of Auvergne to the gorges of Verdon and inland Brittany, you'll find forest trails, crystal clear lakes and wide open spaces. For mountain climbing in France, the ideal regions are the Alps and the Pyrenees, whereas climbing in Fontainebleau, France offers a unique experience – boulder climbing. These locations are also ideal for skiing or snowboarding. Enthusiasts flock to the popular resorts of Chamonix or Méribel in the French Alps and Saint-Lary-Soulan or Grandvalira in the Pyrenees.
Choose from a vast selection of properties in Provence with prices ranging from €60,000 for an apartment up to €500,000 for a 3-bedroom family home with a garden.
Explore France by bike
Cycling is a popular passion for many people, both young and old, and a great way to discover the countryside. If you're a wine1 lover, you'll enjoy cycling through the quiet vineyards of Burgundy and the Loire Valley, while the paths along the Dordogne River and through the Gironde are smooth and flat.
If you prefer the thrill of mountain biking, buying a home in the French Alps gives you the opportunity to explore the region on two wheels and experience the stunning mountain backdrops. You'll also find some of the best cycling climbs in France, such as the Pyrenees Cycling Club if you choose to live in the French Pyrenees area. There is a list of most of the cycling clubs in France available from Cyclisme Amivelo – so you can cycle with others wherever you live.
Make your home in the Gironde where you can buy a modern house or apartment for €350,000 or a small traditional French house for €150,000 upwards.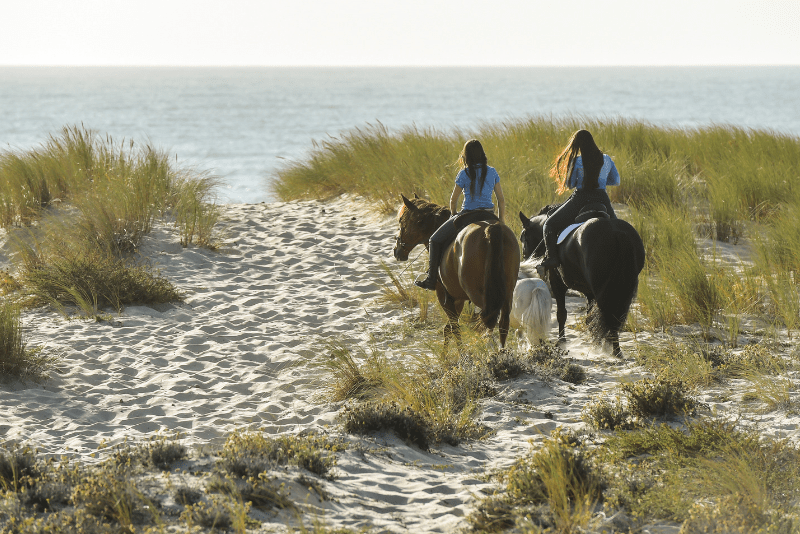 Horse riding in France
France has a diverse range of locations for horse riding, from meandering through the Dordogne with its chateaux, forests and open countryside to galloping along the beaches of the Normandy coast. Living in Brittany also allows you to discover the natural landscape, from countryside parks to coastal trails.
If you have your own horse, a property with plenty of land and stables in the Loire Valley or near the Camargue beaches would suit you. Alternatively, you could consider buying a countryside home in the Alsace region with its stretches of woodland and nature.
You can find a home in Normandy for around €65,000 on the outskirts of a town or village or a beachside property for anywhere between €400,000 and €1 million.
Living near the seas or lakes of France
Living near the sea or a lake in France gives you access to your favourite water sports and a daily dip.
The turquoise-blue Mediterranean
Nothing beats a refreshing swim in the warm waters of the Mediterranean. If you choose to live near the Côte d'Azur, which has some of the best beach cities in France,  you'll be able to do this every day. You can go snorkelling, paddle boarding or just lie on the beach with a good book. Choose from the popular beaches of Nice and Cannes, or for quieter beaches head for the bay of Pampelone in Ramatuelle or the cliff-backed secret cove of Pointe de l'Aiguille.
Diving in Nice, France is popular and allows you to discover the fascinating underwater world of the Mediterranean. You'll find several diving schools along this coast, suitable for beginners and for experts used to diving in France. Make your home in Nice and you can go diving in the south of France as often as you wish.
Live in a luxury apartment in Nice for €700,000 or a beautiful modern apartment for around €200,000.
Atlantic coast
If you're looking at where to surf in France head for the French Atlantic coast. This wild coastline area is the best place to surf in France. There are beaches for all types of surfers, whether you're a novice or a professional wave rider. Some of the most popular beaches for surfers are Lacanau, La Sauzaie (where the WQS Surf Pro competition takes place) and Estagnots.
If surfing is your passion, you'll find plenty of properties to buy on the Atlantic coast, from La Rochelle down to Biarritz near the Spanish border. This region is also ideal for other water sports such as windsurfing, sailing and jet-skiing, as well as relaxing on the beach.
A home in the Loire Atlantic region starts at €140,000.
Channel coast
If you buy a property in Normandy, you'll have access to the English Channel beaches with their hidden coves and wartime history. Here you can swim, sail and kayak. Why not try a new adventure and have a go at the latest crazes – sand yachting and fly surfing?
One of the best cities in Normandy, France to live in and indulge your passion for water sports is Rouen, which is inland and a short drive to the coast. If you prefer to live closer to the coast, the seaside town of Le Touquet has a lovely beach and is ideal for water sports.
You can buy a home in Rouen for approximately €100,000.
Lakes
Some of the best cities in France are located near lakes where you can kayak, paddleboard and canoe. One of the most magical lakes in France is Lake Annecy, near the Swiss border. Live in Annecy and you can take a boat or walk along the canal, sail on the lake and enjoy the spectacular Alpine scenery.
A beautiful lake with sandy beaches is Lac de Madine in the Lorraine Natural Park where you can fish, swim and enjoy the surrounding greenery. Buy a house in the region of Meuse and you'll find plenty to do for the kids at the lake, from the aqua park to pedal boats and bike rental.
You can purchase an apartment in Annecy from €300,000 up to €700,000.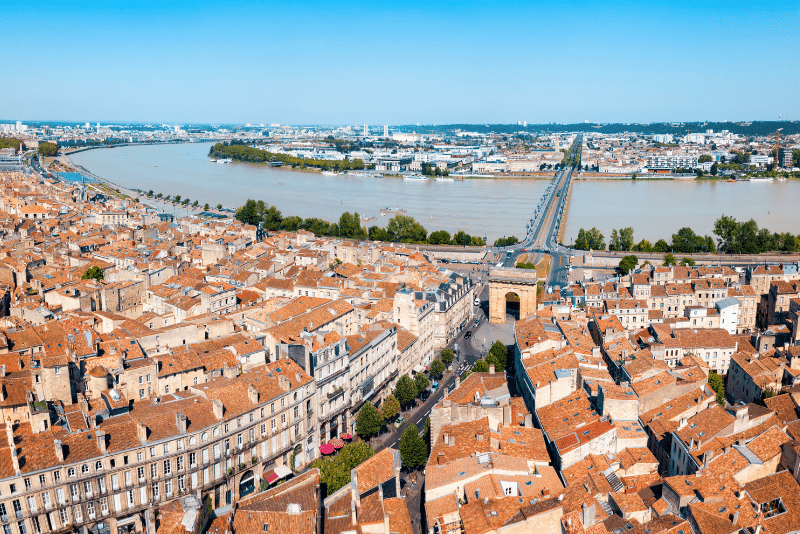 The cities of France – for culture lovers
France has many interesting cities to live in that are perfect for lovers of history and architecture.
Paris
As the capital of France, Paris is a buzzing hive of activity where you can experience the Parisian lifestyle. With the Eiffel Tower, Louvre and Champs-Élysées, there are many attractions to visit. You can enjoy coffee or dine on the banks of the Seine and really embrace life in Paris.
Property in Paris can range from a one-bedroom apartment for around €100,000 up to 5 or 6 million euros for a luxury home in the city centre.
Bordeaux
Known for its excellent wines and historic landmarks, Bordeaux is a traditional French city that's within easy reach of the Atlantic Ocean. Its 12th-century cathedral, UNESCO World Heritage buildings and public parks make this city a popular choice for ex-pats and French people that want a city lifestyle within easy reach of beautiful countryside. Bordeaux is perfect for families if you want to immerse yourself in the French way of living and mix with the locals.
You can buy a 3-bedroom apartment for approximately €250,000 in Bordeaux. A luxury apartment with a garden sells for around €600,000.
Strasbourg
In the east of France and close to the German border, Strasbourg is perfect for lovers of city life. With its unique architecture, gothic cathedral and black and white timber buildings, Strasbourg has a thriving ex-pat community. This is where the Council of Europe is based. You can cross-country ski into Germany while enjoying life in a traditional French city.
You'll find modern apartments on the outskirts of the city or traditional French-style apartments in the centre from €250,000[1] if you want to buy a home in Strasbourg.
Sample the gastronomy of France
France is known for its delicious cuisine and fine wines. So where are the best food cities in France?
Burgundy
The rich casseroles of Burgundy pair beautifully with the deep red wines of the region.
Lorraine
Quiche Lorraine originates here but is popular throughout the world.
Midi-Pyrenees
A traditional dish of this region is cassoulet, a slow-cooked combination of beans, pork, sausage, duck confit and herbs.
Children are welcome in most restaurants in France, which is a great way to show them French culture and get them used to the French diet.
Normandy
Normandy is known for its apples which are used to make a buttery apple tart, tarte Normande. The region also produces Calvados brandy made from apples and cider.
Provence
If you live in the Provence region you'll be treated to the fresh vegetables of Mediterranean ratatouille or the mix of flavours in a salad niçoise, complete with tuna and olives.
Brittany
Some of the best cities to live in France if you love tasty pancakes are Brest, Rouen or Quimper in Brittany.
French food is delicious, but remember, to stay in healthy you should avoid eating too much fatty, salty or sugary food.
Whether you're buying a property in France to live in with a family, to retire in or as a holiday home, iad Overseas is here to help you make that dream a reality. Talk to us about the best places in France for leisure activities. We can also help you to find the perfect property according to your needs, give you financial advice, and arrange both on-site and virtual viewings.
3 key things to remember
France offers a variety of leisure pursuits for all ages and skill levels.
Living in France gives you the chance to explore all kinds of scenery, from mountains and lakes to beaches and rugged coastlines.
French cuisine is famed for its quality and unique taste.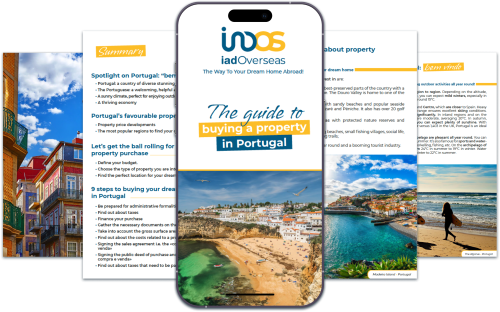 All you need to know
Receive free guides and advice from our experts delivered straight to your inbox.
Get the guide