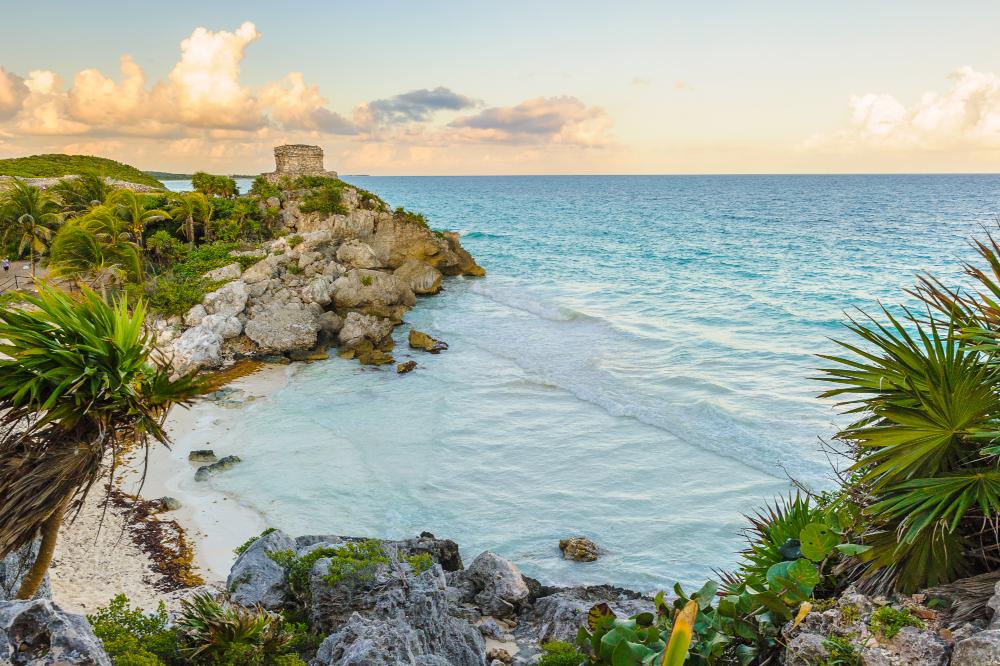 Mexico City, Guadalajara, Tulum, Baja California or even Riviera Maya, discover some of the best property opportunities in Mexico.
Why invest in real estate in Mexico?
Mexico is a country that is attracting more and more foreign investors. And with good reason: the Mexican real estate market offers numerous opportunities for investors. Besides, the country's economic development is constantly evolving, with Mexico having signed bilateral investment treaties with over 35 countries. The UNCTAD website provides a list of agreements signed by Mexico.
1 - Affordable prices per square meter
First of all, real estate prices remain affordable compared to other neighboring countries (notably the United States) or European countries. For example, the cost of a square meter in the city of Mexico is 77% lower than in France (source: Cost of living in Mexico 2023). In the countryside in Portugal, the price of a square meter in 2023 is €2,059.98 on average (with a minimum price of €1,150 and a maximum of €3,800, source price of a m2 in Portugal in 2023). Finally, the price of a square meter in the city of Spain in 2023 averages €3,192.40, while the price per square meter in Switzerland is close to €13,600!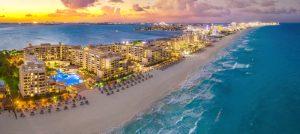 2 - Favors from the Mexican government
The Mexican government encourages foreign investors by offering tax benefits and simplifying administrative procedures. For example, the purchase of real estate in Mexico is subject to a 2-3% purchase tax, known as ISAI (Impuesto Sobre Adquisición de Inmuebles). This tax is collected by the notary at the time of purchase and then paid directly to the State.
The annual property tax, also known as « predial », represents only 0.01% of the estimated value of the property.
Finally, under Mexican law, expatriates who own residential property in the country enjoy rights equivalent to those of citizens, including the right to rent out their property for both short and long-term rentals. This allows investors to purchase properties, either as second homes, or to rent them out to tourists to get additional income.
3 - A popular tourist destination
Mexico is a popular tourist destination with a high demand for real estate. In 2020, the country welcomed 51 million tourists, making it the third most-visited country in the world, (source global data).
The most attractive regions for property investment in Mexico
Mexico is a gigantic country. Bordered by the Caribbean Sea, the Gulf of California, the Gulf of Mexico and the Pacific Ocean, it is a destination of diverse landscapes, rich history and culture.
The most attractive regions in which to invest in real estate are large cities such as México City, Guadalajara and Monterrey. These cities have experienced strong economic growth in recent years, attracting many foreign investors.
Coastal regions such as Riviera Maya, Puerto Vallarta and Los Cabos also offer enormous investment potential in resort real estate, demand for which has risen sharply in recent years. Finally, the Baja California region, with its magnificent beaches and breathtaking ocean views, is also an excellent choice for property investors.
Mexico City, Mexico's cultural and historical center
Mexico City is a very attractive cosmopolitan city, with a high demand for housing, particularly in the Polanco, Santa Fe and Condesa districts. Investing in property in Mexico City can be a wise decision for many reasons.
Firstly, the property market in Mexico City is constantly growing, with prices that remain lower than in other major cities around the world. This makes it easier for investors to find property at affordable prices.
Last but not least, Mexico City is a cultural and historical center with many museums and historic monuments to visit, where tourists are numerous, enabling investors to rent out their properties and make interesting profits.
Guadalajara: Mexico's Silicon Valley
Guadalajara, nicknamed Mexico's « Silicon Valley », is the country's second-largest economic city, making it Mexico's third-largest economic center and one of the most productive cities in the world.
Guadalajara has experienced impressive growth in the electronics sector, recognized as the country's leading producer of electronic and digital components. It is home to numerous multinationals from all over the world, including IBM, Oracle, Intel, DHL and Herbalife. Guadalajara's economic boom is driving up demand for housing, making it an attractive real estate market for investors interested in purchasing property.
The city also attracts tourists looking for an authentic experience while enjoying the many modern amenities and activities of a bustling metropolis. The liveliest neighborhoods popular with tourists are: Chapalita, Chapultepec, Providencia, Tlaquepaque and downtown Guadalajara.
Some places to know:
Guadalajara Cathedral
Exhibition Center
Mercado Libertad – San Juan de Dios
Moreover, with the arrival of many foreign students and teleworkers, the city is attracting more and more investors and potential tenants, offering investors a potentially attractive rental yield.
Some examples of universities in Guadalajara:
Universidad Autónoma de Guadalajara
University of Guadalajara
Instituto Tecnológico y de Estudios Superiores de Occidente (ITESO)
Investing in real estate in Monterrey, an economic and strategic city
Investing in real estate in Monterrey, in the state of Nuevo León, offers many advantages. First and foremost, the city enjoys a strategic geographic location, close to the U.S.-Mexico border and the U.S. border with Texas. As a highly attractive economic and commercial hub, Monterrey's real estate market is booming, offering excellent investment opportunities. Cemex (a Mexican building materials company), Femsa (Coca Cola's largest bottler) and ALFA, a major industrial group, have made Monterrey their home, making it the center of major Mexican companies.
Monterrey is experiencing strong economic growth, with investments by Tesla, for example, and the development of numerous real estate projects, modern infrastructures and shopping centers. The region's caves, waterfalls, dams, canyons and mountains underline the crucial role of ecotourism. Eco-tourism preserves the region's environment and is strongly encouraged.
Some popular places to know :
Caves of Garcia
Barrio Antiguo, Monterrey's historic district, with its cobblestone streets
Museo del Noreste
La Macroplaza, the fifth-largest square in the world
Our Lady of Monterrey Cathedral
Finally, real estate prices in Monterrey are still affordable, making it possible to acquire property at reasonable prices. As a general rule, the cost of acquiring a square meter of property in Monterrey averages €1,824.83. It's worth noting that property prices in this city are considerably lower than in France, with a difference of 67%.
The crystal-clear waters of the Riviera Maya: Cancún and Tulum
Situated along the Caribbean Sea in the state of Quintana Roo, the Riviera Maya is extremely attractive to real estate investors due to its picturesque landscapes, temperate climate and great popularity with tourists. What's more, the Mexican government has undertaken numerous development projects in the region, such as work on the new Maya train and improvements to the road infrastructure. These reinforce the growing need for mobility in this fast-growing region of Mexico. All these factors make it an ideal location for those seeking rewarding investment opportunities.
The Riviera Maya boasts many attractive towns, each with its own unique characteristics. Properties available for purchase are mainly located in the southern region of Cancún, notably in Playa del Carmen, Tulum, Akumal and Mahahual. The first attractive city to mention is Cancún, which boasts an international airport and direct flights from Europe and Switzerland, making it an ideal location for investors looking to become homeowners in a densely populated area.
Discover the natural beauty of Cancún
Cancún is one of Mexico's most popular and prosperous destinations. In 2019, it reached 44 th place among the world's most popular cities with 6.15 million tourists ( source worldwide data). Thanks to its sunny climate, beautiful beaches and crystal-clear waters, Cancún attracts large numbers of travelers all year round. For real estate investors, Cancún offers a unique opportunity to invest in property thanks to the region's thriving tourist market.
Price per m2 in 2023 in Cancún:
€1,062/m2 in the city center
€963/m2 in the countryside
The cost of a real estate project can fluctuate according to the quality of finishes and its geographical location. Compared to other European capitals, Mexico offers much more affordable options and prices.
What's more, advantageous exchange rates and strong demand for seasonal rental properties make Cancún a highly profitable real estate market. Investing in real estate in Cancún is also a wise choice, as the city is able to retain its natural beauty and cultural authenticity while offering a developed infrastructure, easy transportation and good schools for expatriate families wishing to settle in the area.
Some American and British schools in Cancún :
International American School of Cancun
Colegio Britanico
Tulum: pristine white sand beaches
There are many reasons to invest in real estate in Tulum on the Riviera Maya. First of all, Tulum is an increasingly popular location for tourists from all over the world, which means there's a growing demand for vacation rentals. What's more, the town is known for its pristine white sand beaches and unspoilt natural environment, making it a very attractive location for investors looking for luxury real estate.
Price per m2 in 2023 in Tulum:
€1685/m2 in the town center
€1368 /m2 in the countryside
All in all, investing in real estate in Tulum can offer attractive long-term returns thanks to the combination of tourist demand, the exceptional natural setting and the region's economic development.
Los Cabos, Mexico's Baja California
Investing in real estate in Los Cabos is a profitable opportunity for several reasons. The Los Cabos region is another popular tourist destination in Mexico, where demand for rental properties is high. Investors can generate reliable and consistent rental income. Real estate prices in Los Cabos are relatively affordable compared to other American tourist destinations such as Florida, California and Hawaii.
For example, in 2023:
The price of a square meter in the city of Florida is around €6,038.32.
The price of a square meter in the city of Hawaii is around €7,334.69.
The price of a square meter in California is around €8,753.90
The Los Cabos environment also offers beautiful scenery, white sandy beaches, pleasant weather (an average temperature of 27°C over the year, from 24°C in February to 31°C in August), tourist attractions and popular outdoor activities (endless beaches, snorkeling, surfing or sunset cruises), making Los Cabos a very attractive destination for real estate investors.
Some tourist attractions in Los Cabos :
El Arco de Cabo San Lucas
Chileno Beach
Wild Canyon Adventures
Cabo San Lucas Marina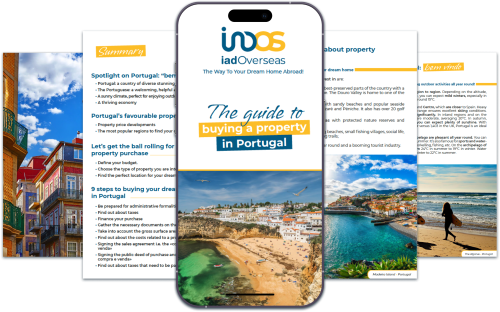 All you need to know
Receive free guides and advice from our experts delivered straight to your inbox.
Get the guide
How do I find a good real estate agent in Mexico to invest in?
Mexico offers an exceptional range of both affordable and luxurious real estate for foreign investors, depending on their budget and personal preferences. By taking into account key factors such as the local quality of life, the tax advantages offered by each residential zone and your budget, you can find an ideal location for your project. iad Overseas' real estate consultants* are ready to help you take advantage of the best real estate opportunities in Mexico. Contact an iad Overseas consultant, expert in international real estate, to discover « the place to be » in Mexico!
[] * In France, all iad consultants are independent sales agents of I@D France SAS, registered with the RSAC, and hold a real estate canvassing card on behalf of I@D France SAS (without holding funds). In Spain, Italy, Portugal and Germany, all the consultants are independent agents acting on behalf of the subsidiary to which they are attached (without holding any funds)