Pretto, credit partner for your purchase in France from abroad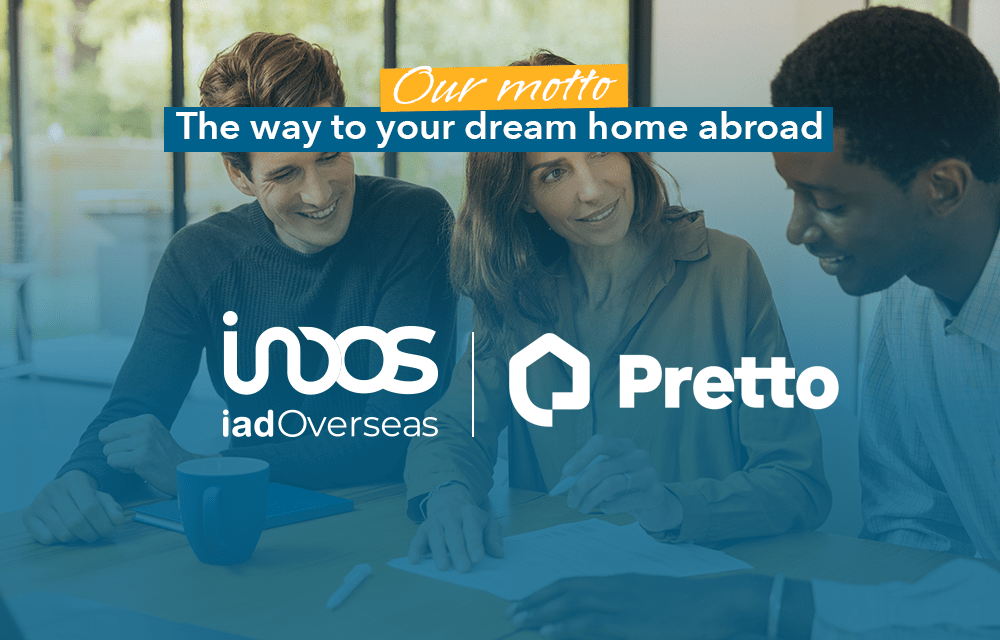 iad Overseas and Pretto, a property credit expert, work hand in hand to allow non-resident people interested in a property in France to find the ideal loan to finance their property project.
Make easier the search for financing for our iad Overseas clients
Finding bank financing for property project is often stressful, and more so if you are a non-resident and don't know all the rules and procedures of the country.
Our partnership with Pretto allows us to offer our iad Overseas clients a personalized support in their search for financing, whether it be in terms of administrative procedures or understanding of the stages of bank financing in France, in order to make the search for their bank credit simple, effective and serene.
The Pretto credit experts will be able to study your file, give you advice on how to strengthen it, and compete with banks to obtain the most advantageous conditions.
On average, the experts allow clients to save 10 hours of administrative procedures and avoid 5 to 8 meetings with the banks.
Services offered through our partnership
Through your iad Overseas property consultant*, you can benefit, if you wish, from the support of a Pretto consultant in your search for financing. In this way, you benefit from:
A strong expertise on the projects of non-resident buyers: whether you are French or English, you have at your disposal a team of experts on the specificities of property loans for non-residents in your language (different conditions according to the country of residence, particular requirements of contribution and savings, tax issues…).
A complete and real-time view of market conditions: thanks to an algorithm that will directly target the most relevant bank for your property project.
A secure, 100% digital offer: with access to your client area at any time and from anywhere to keep an eye on the progress of your loan search, submit your documents and make an appointment with your expert.
Transparent and attractive fees: with brokerage fees of 0.9% of the amount borrowed (with a minimum of £1,755).
Please note:
Pretto's remuneration will only be due if your credit project is finalized.
Contact an iad Overseas consultant* to find out more about Pretto and tell them about your project!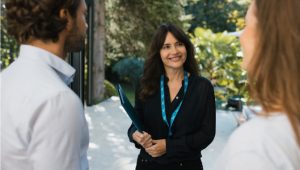 Want to buy abroad?
Tell us about your project, our specialized agents* will guide you!
With more than 60,000 projects simulated every month and more than 9,000 clients assisted in 6 years, Pretto is the leader in online mortgage brokerage in France.
Thanks to its offer combining technology and personalized support from a credit expert, Pretto has financed more than €1 billion of property loans in 2021. The collaboration with more than 70 banks in France allows Pretto to have a detailed knowledge of the conditions for granting credit and to find the best loan for each of its clients.
* All iad consultants are sales agents of I@D France SAS, without holding funds, registered in the special French trade register of sales agents and holders of the real estate canvassing card on behalf of SAS I@D France.