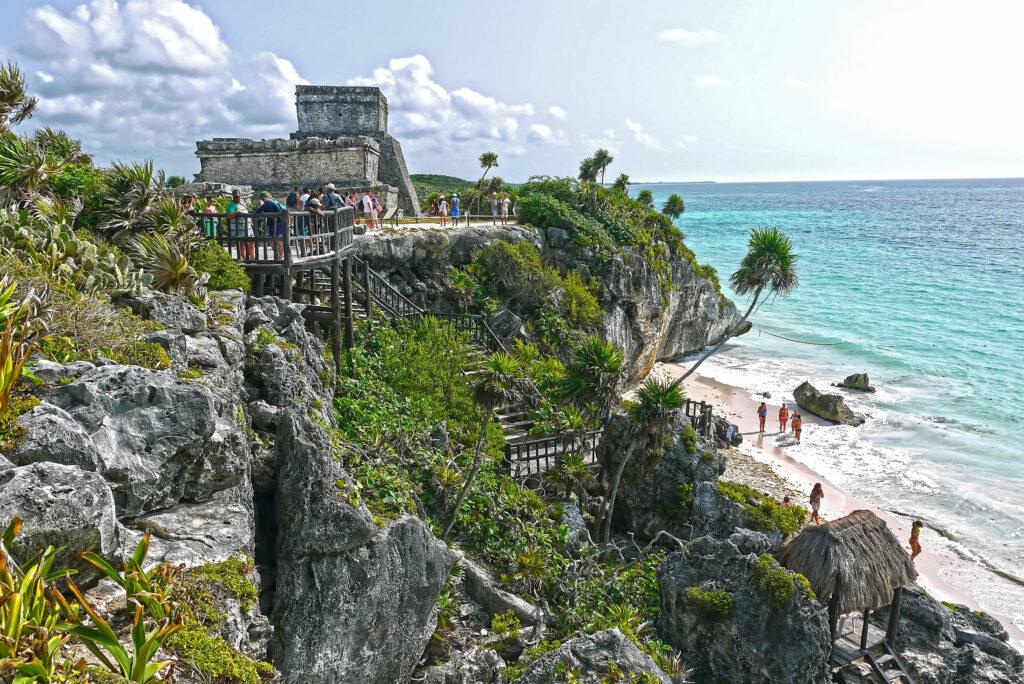 The property market In Mexico is one of the most dynamic and promising in its region. It attracts foreign real estate investors because of its strong growth, long-term prospects and its advantages for investors. Let's focus on the property market in Mexico, in particular taxation and financing, as well as the advantages for foreign investors.
Mexico's sizeable economy
Mexico is one of Latin America's leading economies, and has an important place on the global stage. Mexico's economy is made up mainly of services (around 67%), industry (around 28%) and agriculture (around 5%).
The national currency is the Mexican peso (MXN). The main industrial sectors are automotive, aerospace, steel, textiles and metal fabrication. Foreign trade represents almost 40% of Mexico's GDP, and therefore plays an essential role in the country's overall economic development.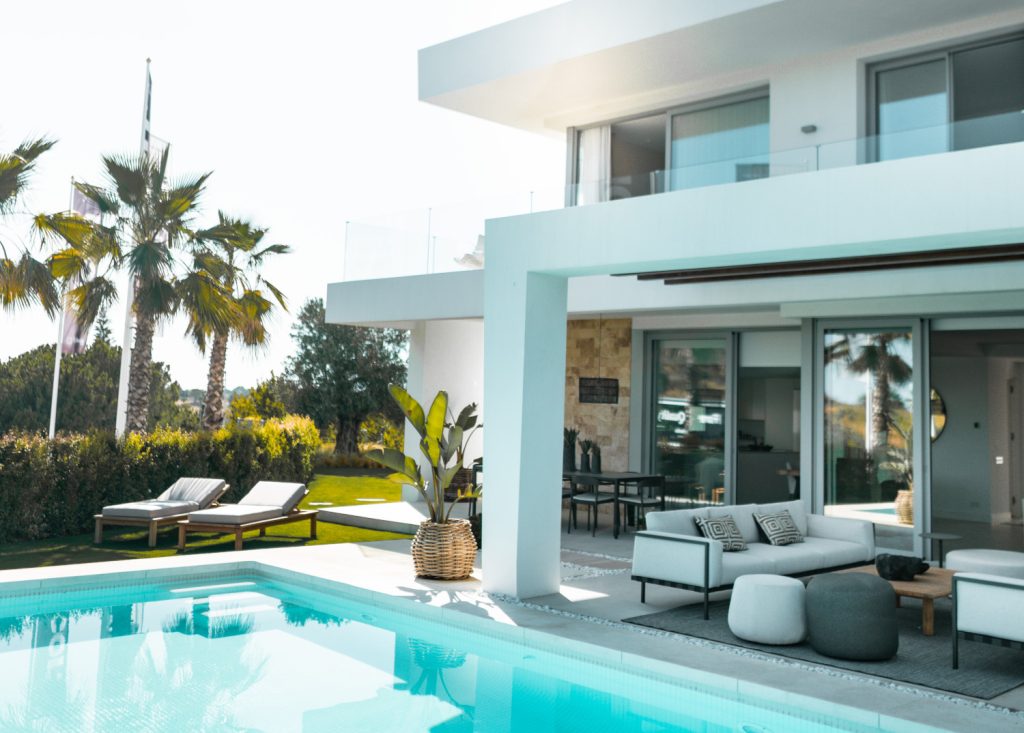 Find your dream property abroad
Search
8 reasons to invest in real estate in Mexico
Real estate investment in Mexico offers international investors a number of important advantages that cannot be found elsewhere in Latin America, or even on certain other continents such as Europe or Asia-Pacific.
1. Increasing demand for residential and commercial real estate
The real estate market in Mexico has been growing rapidly for several years, thanks to increasing demand for residential and commercial property throughout the country.
Mexico is very open to foreign direct investment and highly integrated into the global economic landscape, being part of NAFTA, the OECD, the G20 and the Pacific Alliance (created in 2011, the Pacific Alliance is a regional collaboration between Chile, Colombia, Mexico and Peru).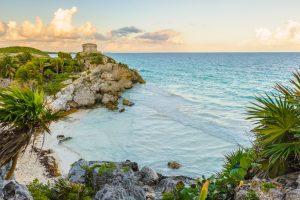 Where to invest in Mexico?
2. Attractive prices for real estate investment with excellent growth potential
To buy a property in the city, the average price is €1,310/m2.
For example, the Riviera Maya real estate market is one of the ten most dynamic in the world, with rising property values and demand outstripping supply.
Vacation homes are an excellent investment, as their value does not depreciate.
3. Growth in international tourism
In 2021, Mexico would have welcomed 31 million international tourists, an increase of 28.1% in comparison to 2020. Tourism is one of the country's main growth drivers. The cities of Mexico City, Tulum and Merida are very attractive to investors because of the presence of tourists.
Mexico ranks seventh in the world in terms of tourist visits. It boasts a large and influential industrial base (automotive sector, electrical and electronic equipment and chemicals).
4. The country's booming economy
Mexico has experienced significant economic growth over the past decade, which has led to an increase in property values.
5. A relatively low cost of living and a high quality of life
With its low cost of living and access to a wide range of amenities, Mexico is an attractive destination. In fact, the cost of living in Mexico is 42% lower than in the UK.
6. Jurisdictional protection
Mexico's land law provides effective protection against any form of theft or usurpation concerning your property in Mexico.
7. Strategic geographic location
Mexico's geographic location makes it a key transit point between North and Latin America.
8. Political stability
Since 2000, Mexico's government has enjoyed political stability, giving institutional investors such as mutual funds and insurance companies confidence.
Key players in the real estate market in Mexico
The Mexican property market is highly fragmented, with numerous players present on the market. Unlike other sectors, it is not driven by speculators, but by developers who make it highly competitive.
The 4 main players in a real estate transaction
Access to financing has become an essential element, with public institutions and private banks playing a major role.
The main players in a real estate transaction are :
The real estate consultant: indispensable, your local real estate consultant is there to guide you through the process.
The lawyer (optional but recommended): a lawyer can be useful in representing your interests, protecting your transaction and ensuring that your interests are protected. He or she also has contacts with banks, notaries and the Mexican government.
The notary (Notario Publico in Mexican): certified and licensed by the government of the federal state where your property is located. He or she acts as your official representative. As the official responsible for protecting original documents and registering them with the public property registry, he or she verifies and certifies the validity of the documents and the transaction.
The bank: as a buyer, you have the right to choose any eligible financial institution for your transaction.
All real estate transactions must be approved by a notary and recorded in the public property register, otherwise they are invalid and cannot be executed.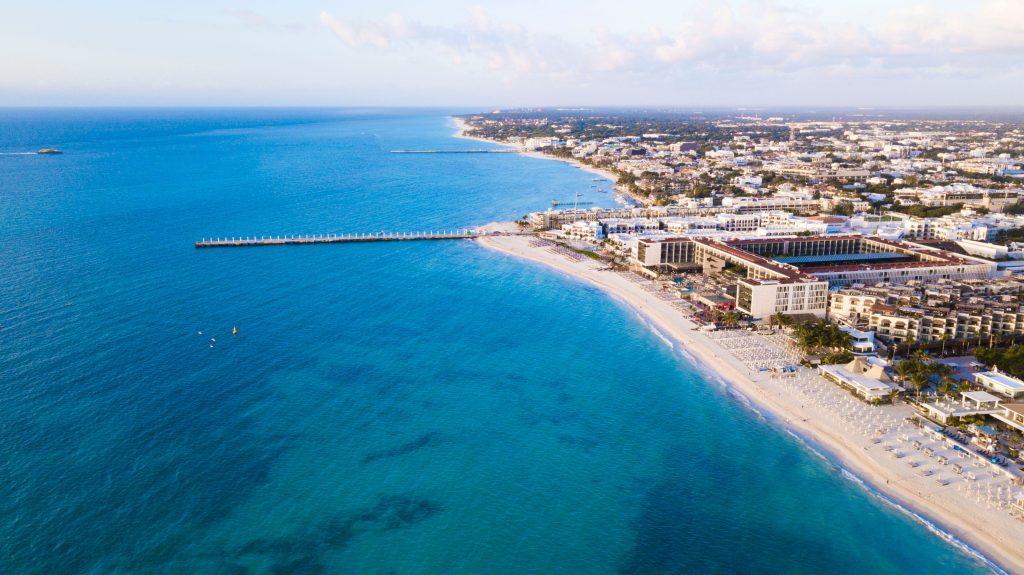 Playa del Carmen, Mexico
Mexico: an Eldorado for investors?
According to recent estimates, foreign direct investment (FDI) in Mexico reached an all-time high of 27.5 billion USD in the first half of 2022.
The compound annual growth rate (CAGR) is expected to record a CAGR of around 7% over the forecast period (2022-2027).
20 billion infrastructure plan
The Mexican President's (Andrés Manuel López Obrador) 20-billion-euro infrastructure plan was concluded with a total of 11.8 billion euros of investment.
The plan focuses on three flagship projects:
The Maya train
Las Dos Bocas refinery (in the state of Tabasco)
The new Mexico City airport
This project encompasses 68 new or already-launched projects, mainly in the fields of transport and energy infrastructure.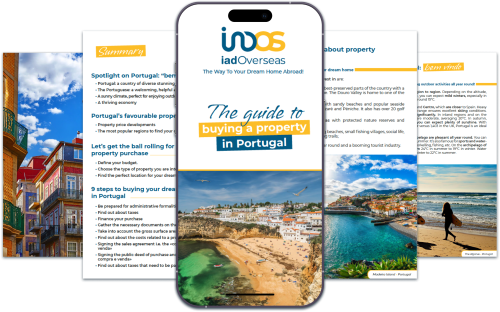 All you need to know
Receive free guides and advices from our experts delivered straight to your inbox.
Get the guide
The Riviera Maya, an example of the Tulum boom
Antonio Hanna Grayeb, Vice President of Real Estate at Canaco ServyTur in Playa del Carmen, highlights the 40 to 50 billion pesos (1.96 to 2.45 billion euros) allocated to real estate investments along the Riviera Maya. He confirms that the majority of these projects are concentrated in Playa del Carmen, Akumal and Tulum, while Cancún and Puerto Morelos are also benefiting from the development of boutique hotels and tourist residences.
The ancient city of Tulum
Located in the Mexican state of Quintana Roo, on the Yucatan Peninsula, this is one of Mexico's best-preserved cities. Tourists flock here to admire its superb beaches and archaeological sites, making it a popular destination for real estate investors.
Strong growth in the Tulum real estate market
Tulum's real estate market is experiencing significant growth. Entire neighborhoods and sections of the city are under construction. The plans put in place have made the Tulum real estate market large and very active.
Some real estate prices in Tulum:
Price of a square meter in the city of Tulum in 2023: €1,637/m2
Price of a square meter in the countryside in Tulum in 2023: €1,333/m2
Property taxes in Mexico are relatively low
The SAT, Servicio de Administración Tributaria, collects all federal taxes in Mexico.
When you buy real estate in Mexico, you may be subject to various taxes, including:
Property tax (called « Prédial »): The amount of this tax you owe depends on the value of your property and its location. To encourage early payment, the Mexican government offers a rebate. Those who pay before December benefit from a 25% reduction in their tax bill, while those who pay in January receive a 20% discount. A 25% withholding tax is applied to income received by non-residents from the rental of real estate and personal property.
Capital gains tax: The transfer of real estate may be subject to taxes at varying rates, ranging from 2% to 5%. These taxes are calculated on the basis of the highest transaction value, fair market value or recorded municipal value (certain exceptions may apply). In addition, states may impose property taxes at different rates. Seeking professional advice from tax lawyers can help reduce these taxes.
VAT: This applies to all real estate acquisitions, except for property located in a tax-free zone.
Local taxes: Local taxes are an important source of revenue for Mexican municipalities. There are a variety of local taxes that may be applicable to foreign investors, including housing taxes and local property taxes.
Acquisition tax (this tax is calculated at 2% of the property's assessed value at the time of purchase).
Tax on rental income: 10% for residents and 25% for non-residents.
16% value-added tax (VAT).
Real estate financing
Real estate financing in Mexico offers foreign investors a number of advantages over other regional or global markets.
In particular, bank financing can be very affordable and easily accessible for those with a good credit rating or stable financial history.
Many banks offer long-term mortgages with very attractive fixed interest rates. Private moneylenders also provide a number of specialized financial products designed to meet the needs of international investors. These products often include unsecured loans (with variable interest), as well as various types of hybrid structures between traditional real estate loans and private equity.
What's more, some developers also offer seller financing, which can be used to purchase a property directly from the seller without going through a bank.
You should consult a professional who will be able to advise you on your specific situation.
In conclusion, Mexico's real estate market offers international investors a number of advantages over some other European or global markets.
Low taxes, jurisdictional protection and political stability make Mexico an ideal place to do business. What's more, affordable bank financing makes it much easier to access the capital required to complete a real estate transaction. With all these positive factors combined with its strong economic growth, it should come as no surprise that many foreign investors choose Mexico as their primary destination.
Get valuable advice on living your new life in Mexico
Are you planning to live in Mexico and would like to know more about Mexican real estate? The Mexican property market remains full of promise. Don't hesitate to ask for help from a local professional! An iad Overseas consultant* can support you at every stage of your project and guide you through all the formalities.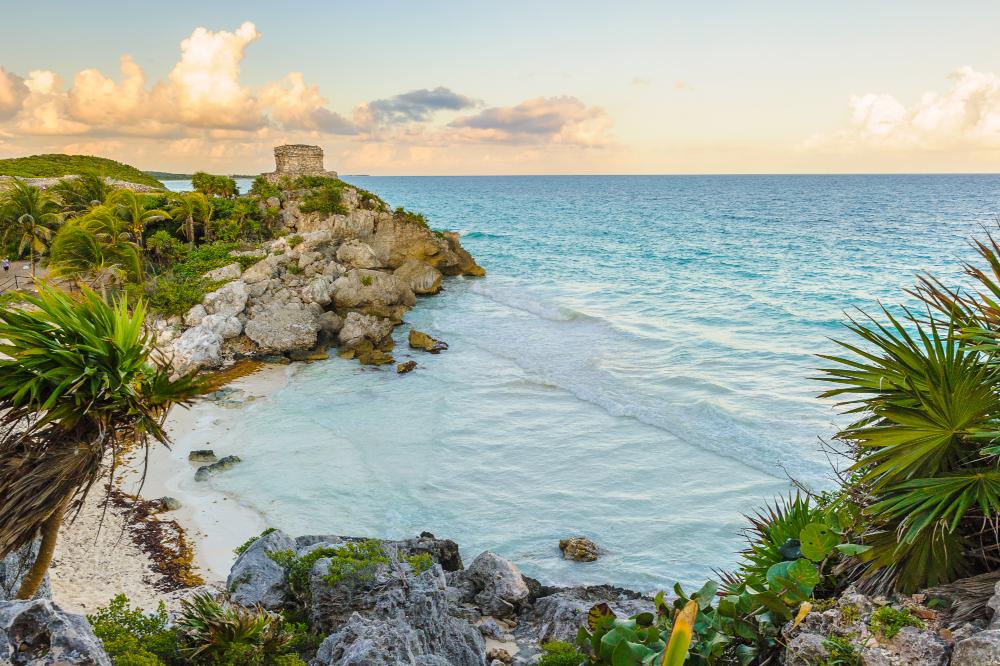 [] * In France, all iad consultants are independent sales agents of I@D France SAS, registered with the RSAC, and hold a real estate canvassing card on behalf of I@D France SAS (without holding funds). In Spain, Italy, Portugal and Germany, all the consultants are independent agents acting on behalf of the subsidiary to which they are attached (without holding any funds)