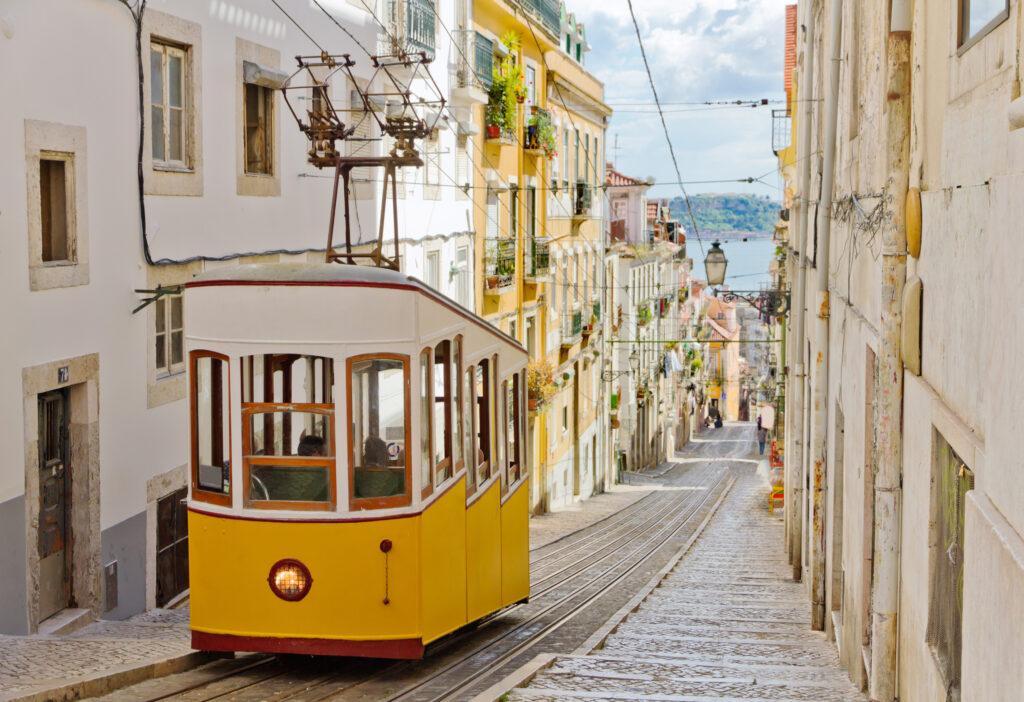 Searching for an apartment in Porto, a house in Lisbon, or a luxurious villa on the coastal areas of the Algarve? The property market in Portugal hides countless gems for French buyers ready to embark on the adventure. Before buying in Portugal, you will need to carefully define your search criteria and find the right professional to guide you.
6 reasons to buy in Portugal
The property market in Portugal captures the interest of many foreign investors looking for a prestigious second home or, simply, the ideal place for a peaceful retirement. The country, with a relatively modest size covering less than 100,000 km², indeed offers numerous advantages for a relocation project:
Portugal is a member of both the European Union and the Eurozone, providing expatriates with numerous conveniences in terms of mobility and residency rights.
The country boasts diverse landscapes, from the lush green mountains of the Braga region in the north to the sun-drenched beaches of the Algarve and Faro in the extreme south.
Despite its location at the western tip of the Iberian Peninsula, Portugal remains easily accessible from the UK. It takes approximately 2 hours and 30 minutes to fly from London to Lisbon. The two major airports are located in Lisbon and Porto, while Faro in the south also has an international airport.
Portugal offers several tax advantages. High-value-added professionals (such as engineers, architects, doctors, etc.) have their income in Portugal taxed at a fixed rate of 20%, under certain conditions. Retirees benefiting from the Non-Habitual Resident (NHR) status enjoy a total exemption from tax on their retirement pension for 10 years or a 10% tax rate, depending on their year of relocation to Portugal.
Portugal is the least expensive country in Western Europe. For example, in Lisbon, the cost of living is around 40% lower than in London.
Despite a significant increase in recent years, property prices in Portugal remain very affordable compared to other Western European countries such as France, the United Kingdom, or Germany. As of October 2023, the average price per square meter ranges is €2,512 depending on the regions.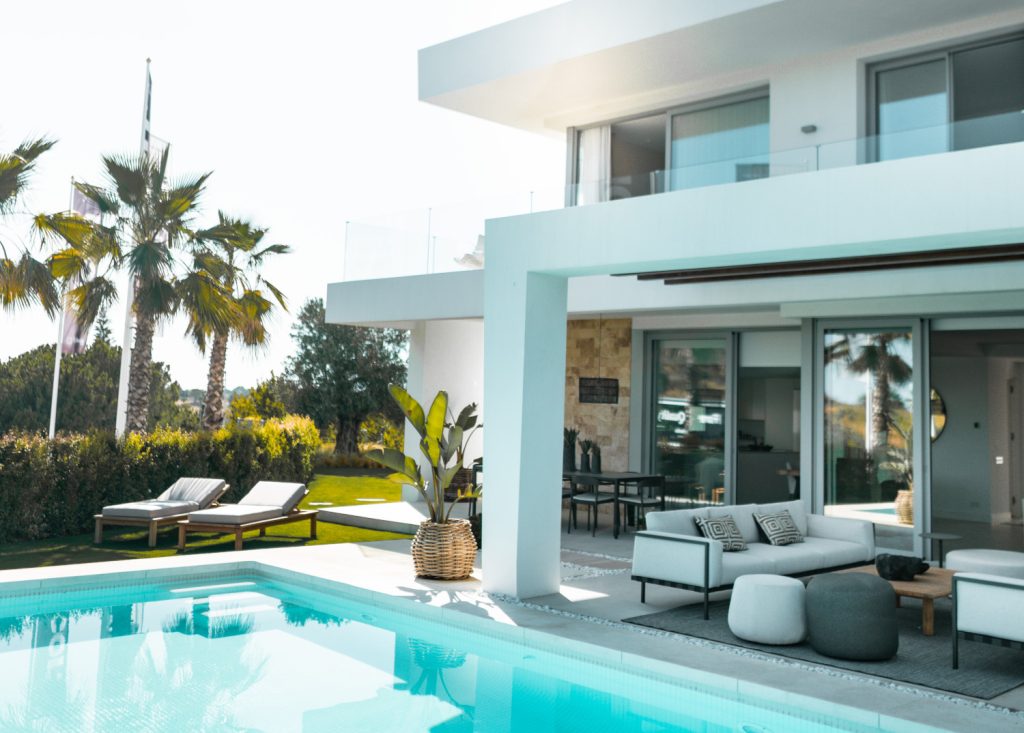 Find your dream property abroad
Search
Where to buy a property in Portugal?
Buyers interested in the Portuguese property market typically consider three main regions.
Algarve property market
Covers the entire southern coastline of the country. Houses and apartments in this very sunny region are traditionally the most sought after by foreign buyers. Many seaside resorts between Faro and Lagos offer a unique lifestyle. In Faro, the average price per square meter in the city is 2,425 euros. A studio in the city center rents for 683.33 euros, while an apartment can go for 1,300 euros.
Porto property market
Located in the north of Portugal, Porto is another frequently chosen option. Beyond its exceptional architectural heritage, the region's charm lies in its landscapes between the ocean, mountains, and vast forested areas. In Porto, the price per square meter in the city center is around 4,000 euros. The expected gross rental yields can be around 4.56%.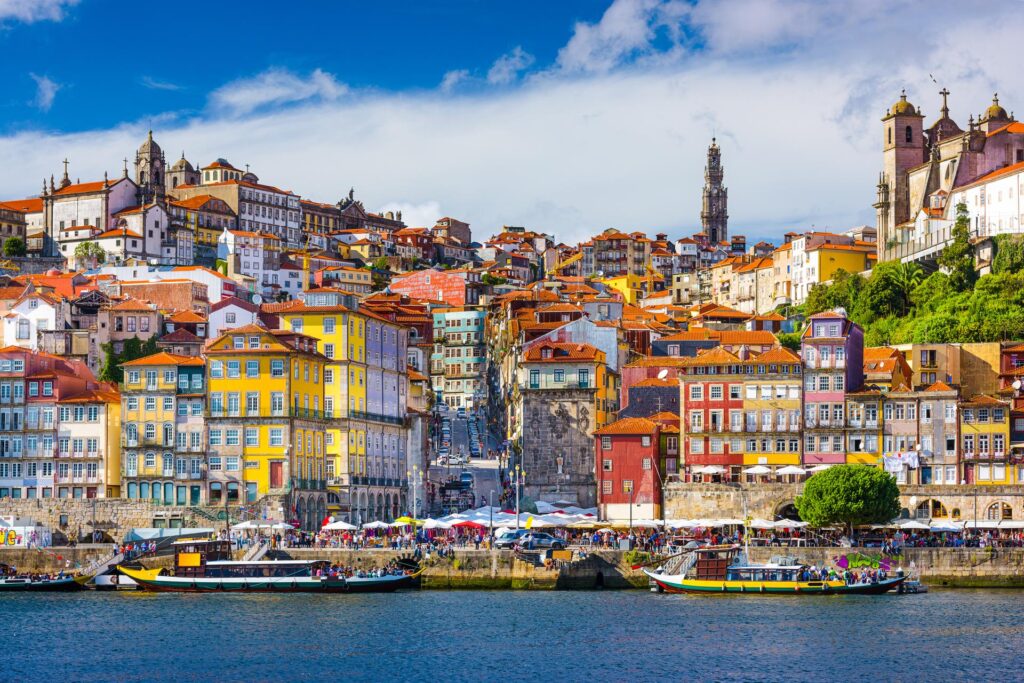 Porto
Lisbon property market
In the center of the country, Lisbon presents characteristics specific to the Portuguese capital. Buyers benefit from all the advantages of a vibrant city with multiple personalities. The surrounding region, extending down to Setubal in the south, is renowned for its beautiful sandy beaches. It can be a perfect compromise if you want to stay close to the airport.
In 2021, nearly 920 million euros were invested in property in the Portuguese capital. Foreigners represented no less than 40% of this amount. Americans topped the list of main foreign buyers in Lisbon, followed by the French, Chinese, and British. In the city center, the average price per square meter is 5,334 euros. Investors can expect a gross rental yield of around 4.1%.
Investment in rental properties in Portugal
Investment in rental properties in Portugal is particularly prominent in Lisbon and Porto, the two main urban centers. Similarly, the two economic hubs of the country, Albufeira and Faro, located in the coastal region of the Algarve, are well-suited for seasonal rentals. In all cases, investors can anticipate a yield of 6 to 8% in the most sought-after areas.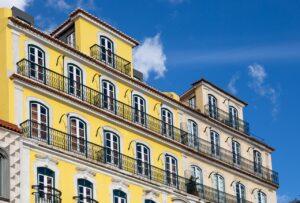 Best regions and cities to buy investment property in Portugal
A comprehensive overview of the steps to purchase your dream home in Portugal
If you're considering buying property in Portugal, access to the property market remains particularly flexible for foreigners, especially if they are from another EU member country. Before enjoying your dream home in Portugal, a property transaction involves certain preliminary steps:
Obtaining a Fiscal Identification Number (NIF or Número de Identificação Fiscal):
It is essential to engage in buying or selling a house in Portugal. If you don't already have a residence there, this process requires obtaining a « European residence certificate » beforehand.
Negotiating a Mortgage:
There is a cap, and it doesn't allow for 100% financing. The loan amount will be a maximum of 70% for a non-resident and 80% for a tax resident in Portugal.Once you have found the property of your dreams in Portugal, here are the steps to become the owner of an apartment or house:
Reserving the Property:
This involves making an offer that, if accepted, leads to the payment of a deposit of around 5,000 euros. It is possible to skip the property reservation until the signing of a compromise. However, this strategy is risky as the property may be sold to another party.
Legal checking:
A designated lawyer is responsible for conducting all necessary checks on your behalf (seizures, construction limits, Local Urban Plan).
Signing a « Contrato de Promessa de Compra e Venda »:
This is the local equivalent of the sales agreement, committing both parties. You must pay a deposit representing between 10 and 30% of the property value. This document may include a series of suspensive clauses, including obtaining a mortgage.
Final Sales Deed or « Escritura »:
Finally, the definitive sales deed or « escritura » takes place in the months following. It is registered at the « Conservatória Do Registo Predial » (land registry) by your lawyer to formalize the property transfer.
In general, keep in mind that in Portugal, the notary's role is limited to authenticating signatures and financial settlements. Therefore, the lawyer plays a crucial role in the transaction by conducting all necessary checks to secure the operation.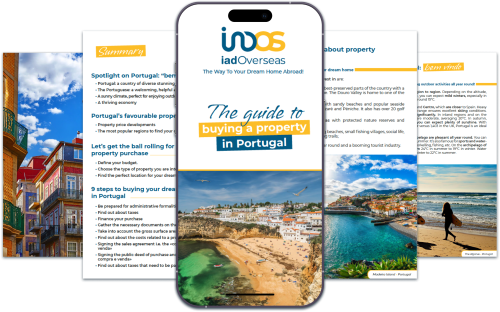 All you need to know
Receive free guides and advice from our experts delivered straight to your inbox.
Get the guide
Mortgage in Portugal: What repayment duration?
Are you looking to invest in the property market in Braga or Lisbon? In Portugal, it is possible to take out a mortgage and repay it over a period well beyond 25 or 30 years. It all depends on your age at the time of loan signing. A typical Portuguese bank is willing to approve a loan application if the final monthly payments are scheduled to conclude before the borrower's 80th birthday.
Finding your dream home in Portugal
The selection and visitation of properties in Portugal can be challenging due to geographical distance. To save time and, more importantly, not miss any opportunities, it is advisable to contact a real estate consultant* in Portugal like our iad Overseas agents. Beyond property search, the consultant* can also assist you with key administrative procedures, helping you avoid many sources of stress.
Three Key Points to Remember
1. The Portuguese property market has many features that make it attractive to foreign buyers.
2. Administrative conditions for residency and financing a home in Portugal are remarkably flexible.
3. Trust a local real estate consultant* to guide you effectively throughout your buying project
iad is a global property network, with local consultants* in 8 countries, including Portugal. These consultants* know perfectly the local market and are fluent in both Portuguese and English. They will be able to support you at every step of your project.
With reasonably accessible rates and very favorable conditions for foreign buyers, the property market in Portugal is worth exploring. If you have plans to live in Portugal during your retirement or to acquire a second home there, an iad Overseas expert, based locally, will be your privileged contact to successfully carry out your project!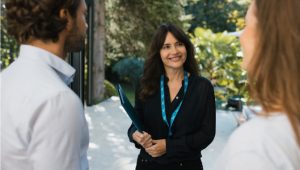 Want to buy abroad?
Tell us about your project, our specialized agents* will guide you!
[] * In France, all iad consultants are independent sales agents of I@D France SAS, registered with the RSAC, and hold a real estate canvassing card on behalf of I@D France SAS (without holding funds). In Spain, Italy, Portugal and Germany, all the consultants are independent agents acting on behalf of the subsidiary to which they are attached (without holding any funds)