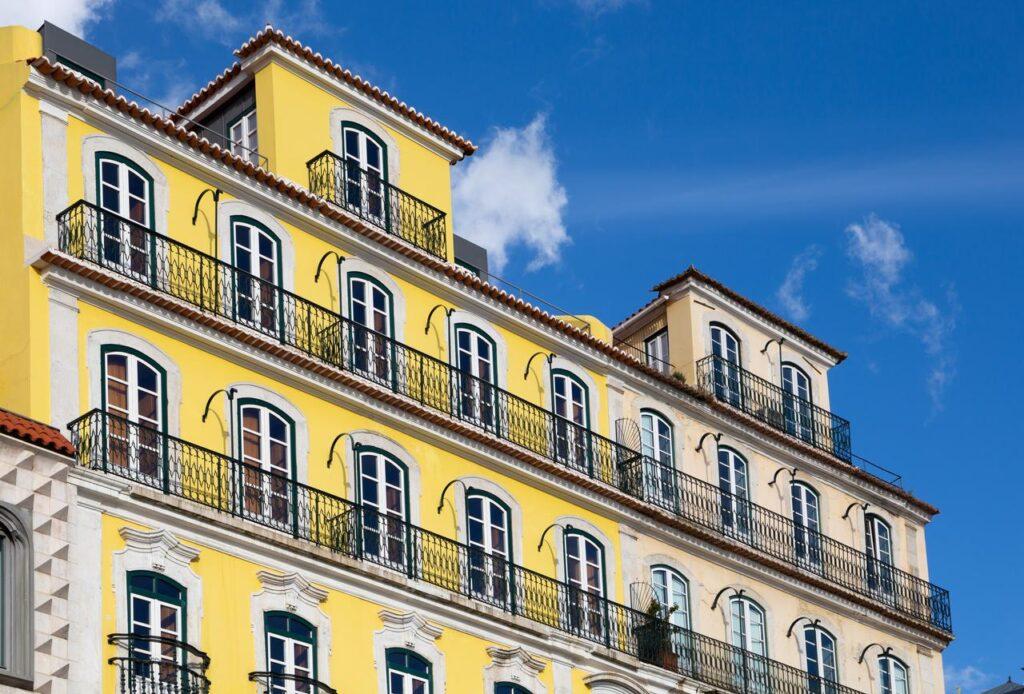 ‍Portugal is an attractive destination to invest in. It has an excellent climate, friendly people, a rich history, and a vibrant culture. Portugal also has the potential for a great return on your investment, whether you're considering buying to let out your property or using it for occasional holidays.
This article gives you an insight into investing in property in Portugal, the best places to buy, and how to make a profit.
The benefits of investing in property in Portugal
Portugal has a thriving property market, with prices for both residential and commercial properties remaining affordable compared to other European countries. This can be seen in the Numbeo property price index where Portugal ranks as the 7th cheapest place to buy in southern Europe, compared to Italy at rank 12 and Spain at rank 13.
This ranking, coupled with the recent property price rises in Portugal, (8.7% on the previous year in the first quarter of 2023), makes this an ideal time to invest in a property in Portugal and watch your investment grow.
Another good reason to invest in property in Portugal is that its tourism industry continues to grow. This makes Portugal an excellent destination if you're looking to invest in holiday rentals.. With its stable economic climate, (GDP is predicted to increase by 1% in 2023 and by a further 1.8% in 2024), Portugal is a safe and secure place to invest.
There are many reasons to invest in Portugal, from the selection of affordable properties to the vast tourist industry. You can use your Portuguese property for yourself occasionally and then eventually sell it for a profit! The warm climate and amazing countryside and coastal landscape are another bonus.
Affordable prices
From an apartment in the city to countryside villas or properties by the sea, Portugal has a variety of great investments to choose from. The most expensive areas to buy in are the capital Lisbon and the Algarve on the south coast. A one-bedroom apartment costs, on average, €5,721 per m2 in Lisbon and €2, 425 per m2 in Faro. A one-bedroom apartment in London has an average price per m2 of €13,501 (£11,567) and you can see why Portugal is an affordable investment.
If you'd rather buy a property near the coast to attract tourist rentals these are examples of properties you could buy on the Algarve:
| Location | Cost € | Type of property |
| --- | --- | --- |
| Albufeira | 375,000 | 4-bedroom apartment on a complex with shared pool |
| Alvor | 168,000 | 2-bedroom apartment with sea view and shared pool |
| Faro | 221,000 | 2-bedroom apartment with roof terrace and shared pool |
| Albufeira | 540,000 | 5-bedroom villa with private pool |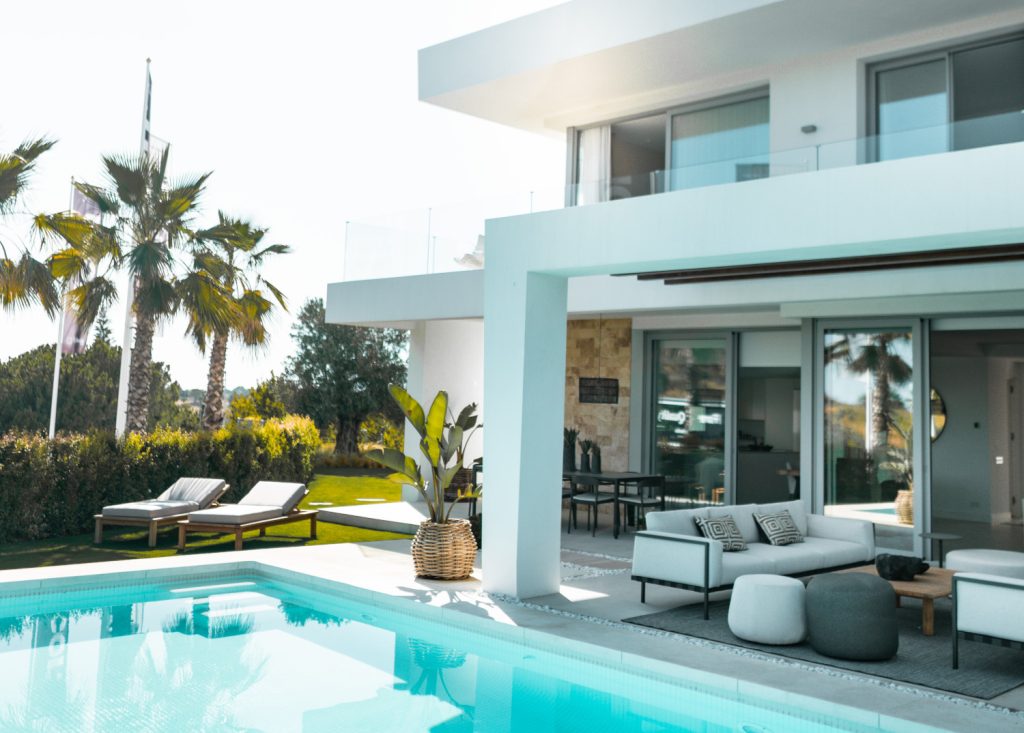 Find your dream property abroad
Search
High demand on holiday rentals
The country's tourism industry is booming and holiday rentals are in high demand, especially since the COVID-19 pandemic. People are taking holidays again and Portugal is a prime destination with 5.4 million visitors arriving in 2022 compared to 1.9 million in 2021, taking the number almost back to pre-pandemic levels.
The trend of organising your own holiday rather than going on a package tour is evident from the fact that Airbnb received 393.7 million bookings in 2022.
High potential as long-term investment
One of the main benefits of investing in property in Portugal is the potential for a high return on your investment. You could buy a property and rent it to tourists, use it as a long-term residential rental, or keep it for your occasional use as a holiday home.
To make a profit in Portugal's property market, it's essential to choose the right property and location. If you plan to rent out your property, you should research the local rental market and set a competitive rental price.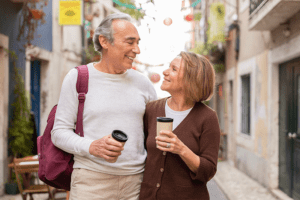 Retirement in Portugal – the best places to live and how to plan
An opportunity for long-term rentals
Long-term rentals are an excellent way to make a profit in Portugal's real estate market. Many retirees and ex-pats choose to live in Portugal for an extended period and they often prefer to rent rather than buy. There is also the opportunity to rent your property to remote workers. This is becoming an increasingly popular option for people who want the flexibility to live in Portugal and telework (depending on the employer's approval).
Tourist rental in Portugal
Renting out your house to tourists is a great way to make a profit in Portugal's property market. However, it's essential to research the local laws and regulations before renting out your property.
You will need to apply for an Alojamento Local (AL) licence to rent out your property on a short-term basis to tourists. You can either do this online or at your local town council office. The property must be insured. You will have to declare the number of rooms for rent and the type of property.
The best places to buy investment property in Portugal
When looking to invest in property in Portugal, it's crucial to choose the right location. The Algarve is a popular destination for tourists and retirees due to its stunning beaches and year-round warm weather. Lisbon and Porto are favourite locations for remote workers and professionals due to their rich culture, history, and thriving economies. The Silver Coast and Madeira are two areas that are gaining popularity with investors due to their affordability and natural beauty.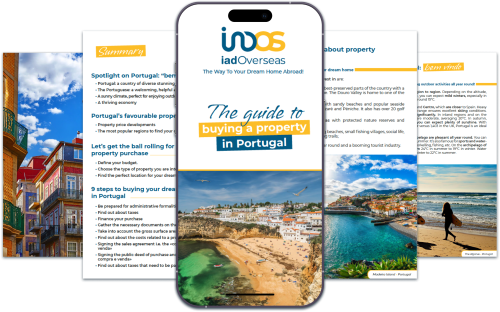 All you need to know
Receive free guides and advice from our experts delivered straight to your inbox.
Get the guide
Lisbon
The capital of Portugal is a mix of traditional architecture and modern buildings and has a friendly atmosphere. Cafés and restaurants line the streets and the city is home to many tourist attractions. From Bélem Tower on the edge of the water to the impressive Palácio Nacional da Ajuda and the Aqueduto das Águas Livres aqueduct, there's plenty to see in Lisbon.
In addition to renting to tourists, you could also consider student rentals, as Portugal's main university is located in Lisbon. From city centre apartments to villas on the outskirts, Lisbon has a wide selection of investment properties to choose from.
Porto
Portugal's second-largest city, Porto, is a mix of culture, cuisine and authentic living. The city is a combination of traditional cobbled streets and recent modern redevelopment, making it an ideal investment opportunity. The average price per square metre for a one-bedroom apartment is €3,358, making it a cheaper investment area than Lisbon.
Silver Coast
This region is located an hour north of Lisbon and is more authentic than the touristy south. The Silver Coast runs along the Atlantic Coast and is ideal for surfing, exploring miles of empty beaches and visiting traditional Portuguese villages.
Properties tend to be cheaper here than in the Algarve, with the average price of an apartment on the outskirts of Leira being 6.1% cheaper than a comparable property in Albufeira. The area is marketed as 'undiscovered Portugal'. With the Obidos Lagoon where you can bathe in the warm waters, the canals of Aveiro and Berlenga Island that can only be reached by boat, the Silver Coast has plenty to discover.
The Algarve
This is the tourist area of Portugal and is a popular destination for families and couples seeking a holiday in the sun. The region is also attractive to golfers, with some of the best golf courses in the world being located here, including San Lorenzo and Dom Pedro Victoria. The attractive Mediterranean climate and beautiful sandy beaches make this a paradise for both holidaymakers and retirees.
The Algarve is ideal for holiday lets as this is such a popular tourist spot, whereas cities such as Lisbon and Porto are more attractive for short breaks and long-term rental. Below is an indication of the average price per square metre to purchase a 3-bedroom property in the most popular towns on the Algarve. The average rental price per month is also shown to demonstrate the potential income, although this may differ seasonally. Tax and property maintenance/agency fees should also be considered.
| Town | Average price per sq m (euros) | Average rental per month (euros) |
| --- | --- | --- |
| Albufeira | 1,900 | 1,560 |
| Lagos | 2,800 | 1,380 |
| Portimão | 2,000 | 900 |
| Vilamoura | 3,500 | 1,500 |
| Carvoeiro | 2,000 | 750 |
With its Atlantic coastline, the Algarve is another common surfing spot. Fresh fish and seafood are on offer in the many restaurants along with a selection of Portuguese wines. With 87 blue flag beaches, the Algarve coastline is one of the cleanest in Europe.
Madeira
The beautiful island of Madeira is 1,000 km off the coast of Lisbon and is popular as a tourist destination. The area is volcanic and full of waterfalls, places to hike and pretty beaches. Madeira is also famous for the Monte Palace botanical gardens and the Ribeiro Frio natural park – making it perfect for lovers of the outdoors.
As the island is less popular than the Algarve for investors, you can purchase at a much lower price. An apartment in the capital, Funchal, can be bought for €175,000 while a luxury villa can cost more than €3,000,000.
Tips for investing in property in Portugal
When investing in property in Portugal, it's essential to work with a reputable real estate agent such as an iad Overseas property consultant*. You can benefit from our vast experience with the local real estate market. Finally, be patient – finding the right property and making a profit takes time.
We look forward to helping you invest in a Portuguese property.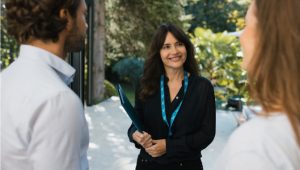 Want to buy abroad?
Tell us about your project, our specialized agents* will guide you!
[] * In France, all iad consultants are independent sales agents of I@D France SAS, registered with the RSAC, and hold a real estate canvassing card on behalf of I@D France SAS (without holding funds). In Spain, Italy, Portugal and Germany, all the consultants are independent agents acting on behalf of the subsidiary to which they are attached (without holding any funds)