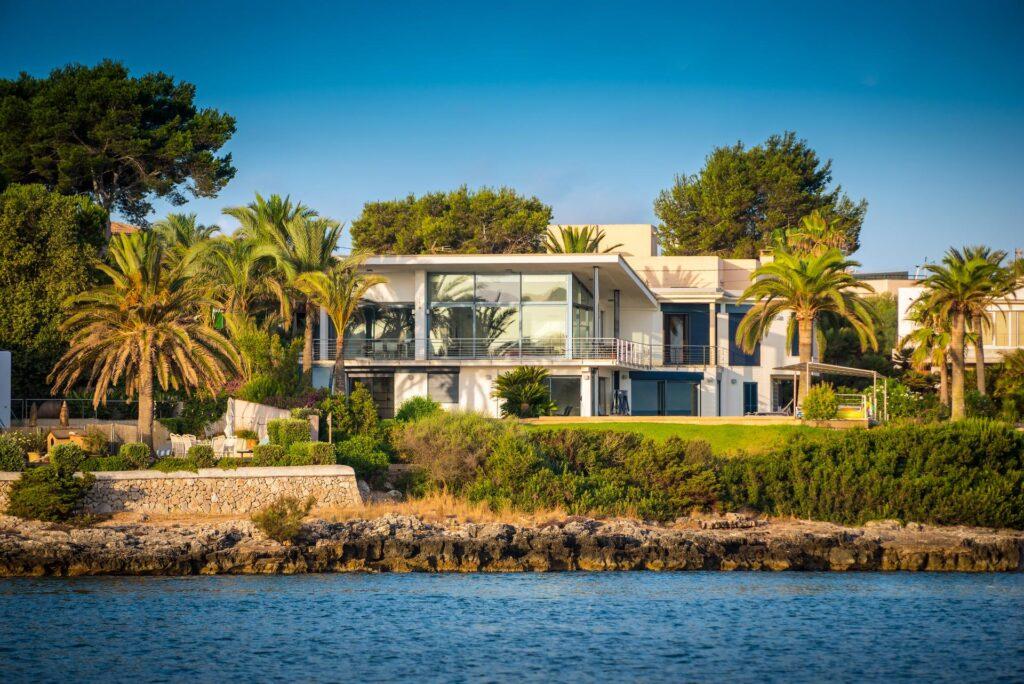 Property investment in Spain is a lucrative business, particularly in coastal areas (the famous Costa del Sol, Costa Blanca… and the islands).
In these areas, you can avoid rental vacancies, as there are many ways to rent out your property and make a profit on your investment. Purchase prices are low, while rental prices are rising.
If you don't want to rent out your apartment, hacienda or villa, then you'll need high precision to choose the best location, so that the property's market value increases over time.
An overview of seaside living in Spain
The quality of life in Spain is undeniable, as the country combines an extraordinary climate with prices that are still very competitive.
Of course, when it comes to finding accommodation, some cities are more affordable than others. It's common knowledge that Barcelona is becoming more and more difficult to live in, as property owners are getting a better return on their investment in seasonal rentals. This phenomenon drives up property prices for year-round residents. Barcelona, like other cities, has put in place a policy to restrict these uses.
Here are our tips for seizing opportunities that combine all the characteristics of a successful investment in Spain:
Mobility: if you really want to buy a seaside property, you'll need to check the means of transport available in each town. In fact, some cities extend to the hills, far from the beach. And while the seafront is well served by train, metro, streetcar and bus, other areas may only be served by bus. This isolates expatriates and holidaymakers from the hustle and bustle of Spanish life. So be sure to check the public transport network.
Coastal secondary towns: profitability depends on purchase price. There are 2 types of secondary towns: those where the Spanish live and tourists come, and those where there are only tourists and the Spanish come to work. It's more affordable to invest in secondary towns where the Spanish live, because property prices correspond to The Spanish' financial capacity. They don't depend on speculation on the international market.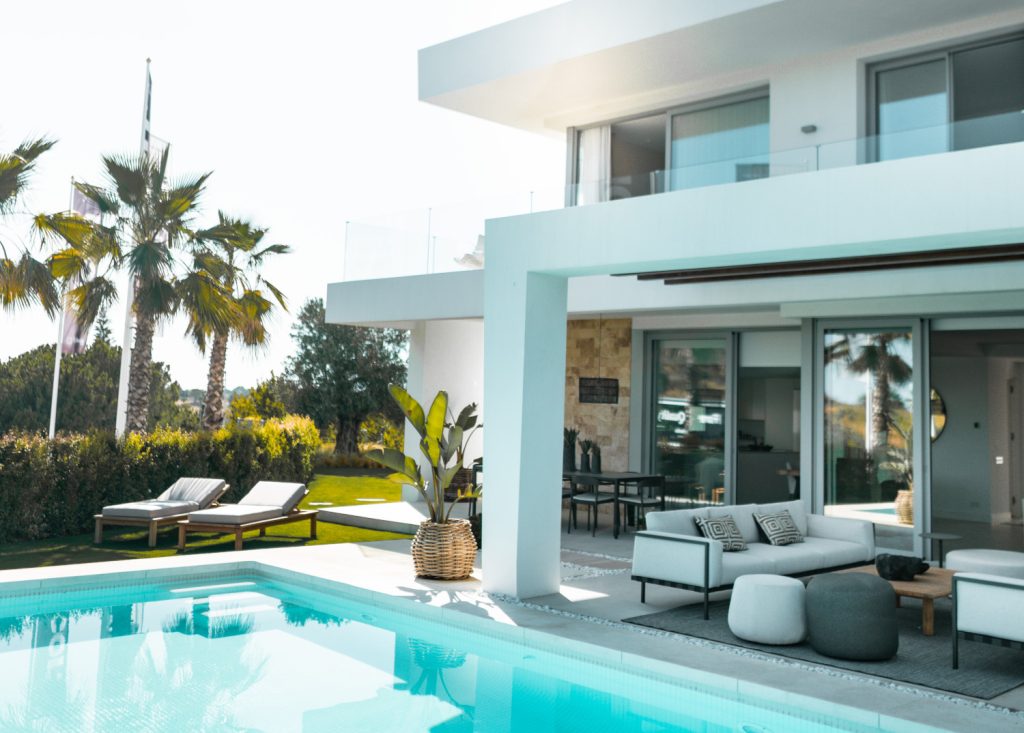 Find your dream property abroad
Search
Investing by the sea in Spain: Andalusia
Andalusia is perfectly situated for year-round living in a climate of excellence. Between mountains and coastline, Andalusian Spain promises an ideal quality of life.
Málaga, Costa del Sol: Andalusia's leading coastal city
With half a million inhabitants, Málaga is the second largest city in Andalusia, and the sixth largest in Spain. With more than 300 days of sunshine a year, an attractive historic center and sublime beaches, the quality of life here is exceptional. The city is bustling, except during siesta time, a very pleasant obligation indeed.
Málaga's main assets
The city has developed to such an extent that it now attracts investors in luxury real estate. Here are its main assets:
The transport network: this includes a metro line serving many seaside towns; RENFE (national railway company) trains serving Spain's major cities; and, of course, the international airport on the city's gates. It's easy to get around Málaga on foot, although the bus network is very dense and regular. As far as driving is concerned, Málaga has introduced a ZFE (low-emission zone) traffic policy; cars labeled 0 will not only be able to travel anywhere in the city, but will also benefit from free parking. The car is almost useless.
Infrastructures: very well developed. Málaga boasts a privileged healthcare sector, capable of welcoming international patients, as at the Quiron Salud clinic or the Parque San Antonio hospital. The education sector is not to be outdone: on an international level, young people can attend the Lycée Français International or the British School of Málaga.
Economic dynamism: 650 companies from 21 countries around the world have set up shop in the Málaga Tech Park, ensuring the city's financial prosperity.
Variety of real estate: in Málaga, you can choose between luxurious seaside villas in the eastern part of the city, from La Malagueta to El Candado, with a multitude of services, restaurants and leisure facilities. Or houses with swimming pools and gardens in more residential areas such as Pinares de San Antón or Pedregalejo y Limonar, at more attractive prices. Or apartments in Soho or the historic center, on the front line of the seafront, are highly sought-after for purchase and in high demand for rental. A new area is currently under construction: the Málaga Towers, which are twenty-storey buildings on the Paseo maritimo de Pacifico. A new model of urban development is emerging.
While prices have risen, it is possible to buy from €2,500/m2 up to €4,700/m2, which will delight many buyers. Rental profitability is estimated at between 6% and 10% gross for year-round rentals. This gives a good idea of seasonal profitability.
Fuengirola, Costa del Sol: Andalucia secondary city
Fuengirola is particularly interesting for foreign investors. It's a town that wasn't built for tourism, but is dynamic all year round, as many Spanish people live and work here. Situated between Benalmadena, with its strong tourist potential, and Mijas, Fuengirola is only 30 km from Málaga.
Transport network: Fuengirola is the terminus of the train line to Málaga. The train is very well maintained and runs frequently. It's easy to get around town by car or bus. Walking is the best option, as everything is within easy reach.
Infrastructures: in addition to the public school system, students can attend private schools of a very high standard, such as the Private Education Center Salliver or Ark Christian School. As for healthcare, in addition to the public health centers, there are also private facilities. Fuengirola is home to the Quinron Salud clinic and the Vithas medical center.
Economic dynamism: in this town of around 80,000 inhabitants, economic activity is based on small local businesses and the tourism sector. The town is very lively all year round, thanks to a wide range of cultural and event activities, even outside the usual events (processions, etc.).
The diversity of the housing stock: virtually all Fuengirola neighborhoods border the coast. With the exception of El Higueron, the upscale, slightly elevated residential district, the town stretches along the seafront. Apartments are available for rent in the center, while the more residential Torreblanca and Los Boliches districts also offer townhouses and villas. Demand is not yet tight, so now is the time to exploit the financial potential, as the average price per m2 is €2,890. Year-round profitability is 4.5%, not including seasonal rentals.
The Costa del Sol and the Málaga region in particular, concentrate most of the international demand. What might make you want to check out other coasts is the water temperature: a « mere » 20 degrees in summer, since we're at the meeting point of the Atlantic Ocean and the Mediterranean.
For water at 27 degrees, a selective criterion for holiday rentals, head for the Costa Blanca.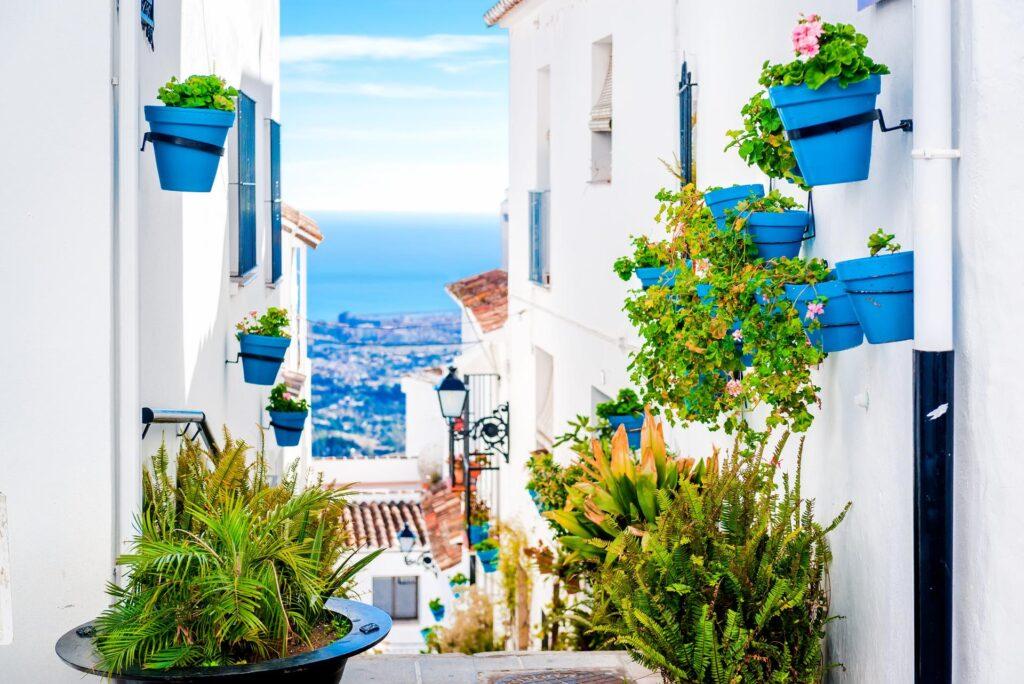 Málaga
Investing on the Spanish coast: the Valencia region
Valencia has several provinces, including Alicante, on the Costa Blanca. Alicante is located in this province. Focus on this major city in southern Spain.
Alicante, Costa Blanca: the region's second-largest city
Alicante offers a number of advantages, including easy access to the Balearic Islands and the island of Tabarca. Alicante is above all a port and tourist city.
The transport network: many people travel to other coastal cities by ferry. Alicante's international airport, port and motorway network make it easy to get around. In town, you can take the bus, streetcar or train. RENFE offers high-speed rail travel. By car, there are regulations governing access, particularly to the historic city center, which is a limited-traffic zone.
Infrastructures: Alicante has a university hospital and two Vithas clinics. There are 3 international schools in Alicante, proving that there is indeed an expatriate population from all over Europe: the Lycée Français d'Alicante, the British School of Alicante and the European School. Finally, the public university has no fewer than 30,000 students.
Economic dynamics: Alicante experienced rapid economic growth 30 years ago with the development of tourism. Today, the city is able to provide services in the tertiary sector, but also to support companies in the tech, food, pharmaceutical and sports sectors… Alicante, for example, promotes an economic policy aimed at business start-ups, with low payroll costs and a nimble, incentive-based administration as its arguments.
Alicante's urban real estate stock: the ideal city to invest in, as purchase prices are truly affordable. The 3 most interesting neighborhoods to buy in this city of over 300,000 inhabitants are : Albufereta, the historic center and Playa de San Juan. The average price per m2 is €2,500. The city is currently presented as having the highest rate of return: 10%. With its Hispanic charm, seaside mansions and apartments in modern buildings, Alicante is a destination to be seriously considered.
Spain is surprising in that, from one year to the next, a small, picturesque village of 900 souls can become a city targeted by real estate investors and see its population explode thanks to property development. Towns like Rosas, Empuriabrava, Begur and Platja d'Aro are just a few examples.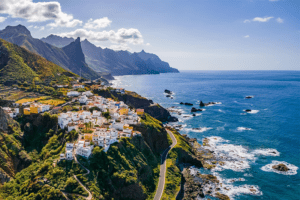 Regions and cities to invest in Spain
Investing in real estate in Catalonia
The Costa Brava is a blend of dazzling landscapes, pervasive Catalan culture and idyllic sandy beaches. The 2 natural parks: Cap de Creus Natural Park and Aiguamolls de l'Empordà Natural Park, give you an idea of all the year-round activities on offer. It is served by 2 international airports: Girona and Barcelona.
Platja d'Aro: secondary town on the Costa Brava
Platja d'Aro is in the Catalonia region, close to the border with France and just 105 km from Barcelona. And that's particularly interesting, as it's a town that welcomes both foreign tourists and Spanish from Barcelona, who easily come here to relax on vacation or for a short break. Its slogan: « Platja d'Aro – 365 dias » (Platja d'Aro – 365 days). In other words, a town that takes care to provide entertainment all year round.
The transport network: mainly bus lines, with the main station in the center, daily shuttles serve Barcelona airport. If you prefer to drive your own car, you can rent one or take a cab.
Infrastructures: on-site health centers and the Platja d'Aro public medical center (CAP). On the subject of schooling, here's another point that demonstrates the dynamism of this town: the presence of the International School Costa Brava. You'd think that Barcelona's influence would be enough to catalyze the supply of international schools.
Economic dynamism: the city's main economic activity is fishing. Then, thanks to its geographical location, Platja d'Aro is developing ecotourism, sports activities (notably with the golf course located on the mountain) and water sports.
Platja d'Aro's real estate offer is highly diversified. Apartments with sea views, villas with swimming pools, houses… The Gavina district is where you'll find the most luxury properties. Popular neighborhoods include the city center, Mas Nou and Les Teules. The price per m2 does not exceed €4,000, even though this is qualified by professionals as a high price for Spain. From an international point of view, this can be considered affordable.
Platja d'Aro is a promising secondary town, with the guarantee of finding English people on the spot and making the investment profitable by renting all year round, not just in the summer months.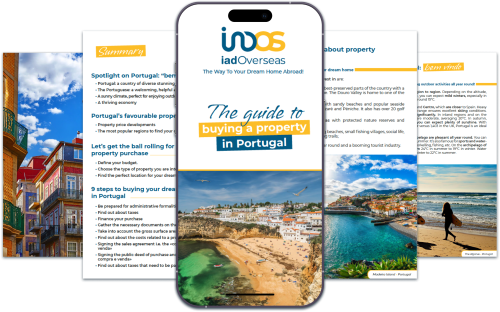 All you need to know
Receive free guides and advice from our experts delivered straight to your inbox.
Get the guide
Property investment in the Balearics
The Balearic Islands are a must, because along with the Costa del Sol, they offer the highest rental yields. Choosing an island is not something to be taken lightly. Island life is totally different from life on the mainland, if you're planning to make it your second home as well.
The 3 most profitable towns in the Balearics
Las Salinas, Mallorca: the figures are incredible. Profitability is on the rise thanks to rising rents, and the capacity of the stock is increasing as existing buildings are raised. Up to 15% (including the rise in purchase prices) with a 20% increase in rents.
Ibiza: it's the sharp 30-40% rise in rents that is now offering attractive yield prospects. Otherwise, the price per square meter (up to €5,400) remains quite high, in a tight market.
Santa Eulalia del Rio: luxury real estate can also be profitable. An opportunity with the price per m2 falling by 14% in 2022, it means €8,185, combined with a 32% rise in rents.
Investing by the sea in Spain: guaranteed profitability
The golden rule of rental real estate remains the same: first choose the right location, then buy as cheaply as possible. Spain offers new opportunities every year, with the development of secondary towns. iad Overseas real estate consultants* can help you make the best possible investment and enhance the value of your assets.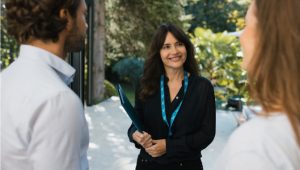 Want to buy abroad?
Tell us about your project, our specialized agents* will guide you!
[] * In France, all iad consultants are independent sales agents of I@D France SAS, registered with the RSAC, and hold a real estate canvassing card on behalf of I@D France SAS (without holding funds). In Spain, Italy, Portugal and Germany, all the consultants are independent agents acting on behalf of the subsidiary to which they are attached (without holding any funds)