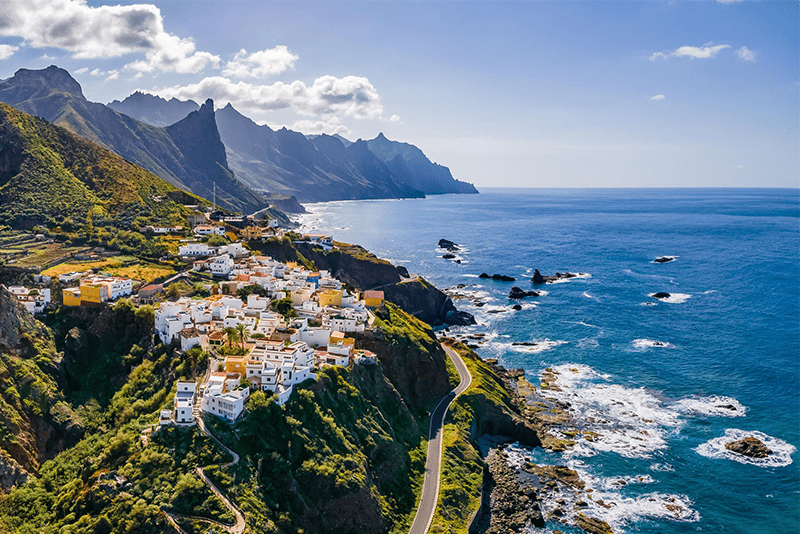 If you're thinking of buying a property in Spain and want to make money, we can offer you the advice and guidance you need. Buying an investment property in Spain is affordable. As Spain is one of the most popular holiday destinations in Europe, it offers you a good opportunity to make a profit.
According to the Central Bank of Spain, the return on investment on property in Spain in March 2022 was 10%:
6.3% from capital investment
3.7% from rental income
This figure has slowly been increasing since COVID-19, as people return to the property market with confidence.
Whether you want to buy a property to rent out as a holiday home, to a long-term tenant or as an occasional place to visit for you and your family, Spain is a great choice. From the sunny Costas of the south to the inland mountain villages and cooler climate of the north, Spain is a country of vast scenic differences.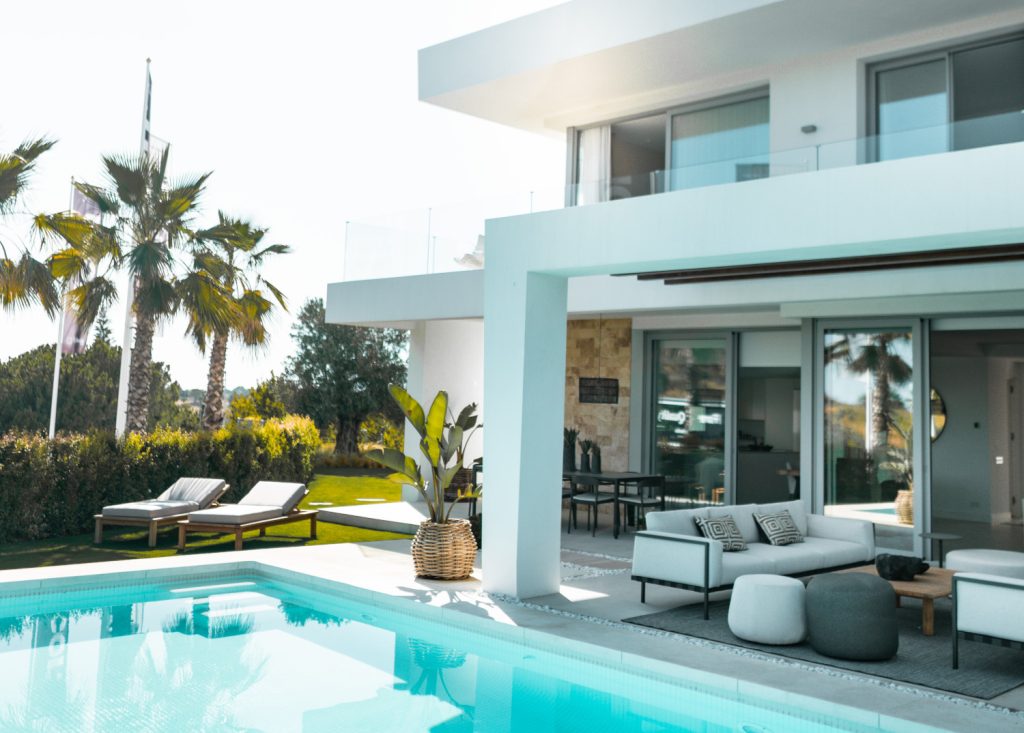 Find your dream property abroad
Search
Why is it a good idea to invest in property in Spain?
Sun, sea and miles of stunning countryside are some of the key reasons foreigners decide to buy property in Spain. Whilst these factors are attractive to holidaymakers or people wanting to make their permanent home in Spain, if you're looking for the best place to invest in Spain you'll want to know you're going to get a good return.
The pleasant climate
Spain is an enormous country of vast contrasts in climate, culture and scenery. It can be snowing in the north and in the south, warm enough to sit outside on the terrace in winter. On the other hand, summer is very hot in the south and more comfortable in the north.
The diverse language
Some regions have their own local dialect, which is different to the main Castilian Spanish – which gives the rural areas a cultural difference.  All these things are useful to know when marketing your investment property to appeal to tourists.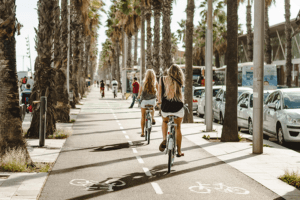 Where are the most attractive areas to invest in Barcelona?
Property prices
Overall, the Spanish housing market rose slightly over the last couple of years. However, according to one of Spain's leading banks, Bankinter, the housing market is predicted to drop by up to 3% in 2023 and a further 2% in 2024. This makes property investment in Spain a good idea at the moment.
Value from the tourist trade
The tourist trade is an important part of Spain's economy, representing approximately 15 % of the country's GDP and employing 13% of Spanish workers with over 2.7 million people employed in the tourist industry. Spain has worked hard to build the tourist trade it lost as a result of the pandemic.
This strategy seems to be working, and with the lifting of all COVID entry restrictions Spain is again a popular holiday destination. The country is especially attractive to visitors from the UK, France, Belgium and Germany.
Easy access to the UK
Only a couple of hours on a plane from the UK or within driving distance of the rest of Europe, Spain is an accessible and affordable place to spend holidays. There is even talk of the Spanish government abolishing the 90-day visiting restrictions as a result of Brexit, although this has yet to be approved.
Should you invest?
What does all this mean if you want to invest in Spanish property? With falling house prices and increasing tourist numbers, buying a property to rent out in Spain is a winning formula.
While you won't find the bargains of 10 years ago, there are still lots of reasonably priced properties in Spain, both near the sea and inland. The secret is to research the location and the potential it has as a holiday rental or tenant location.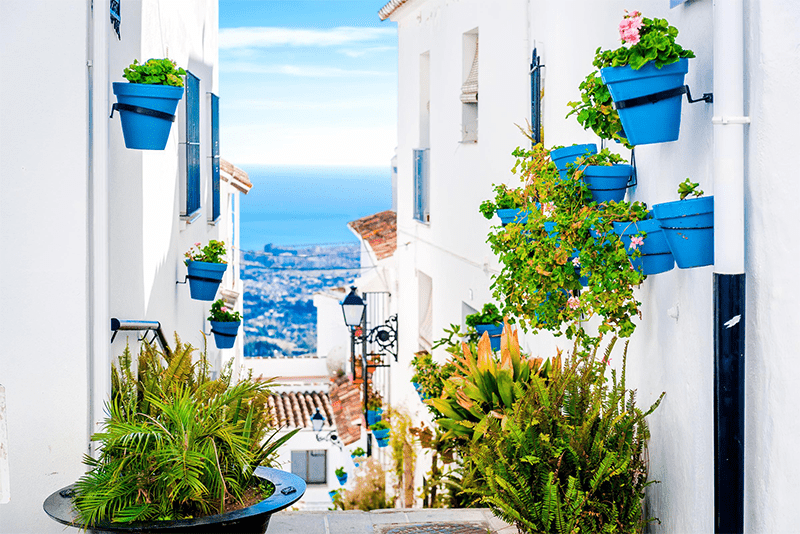 Mijas en La Costa Del Sol
Where is the cheapest region in Spain to buy property?
The coasts of south and east Spain
If you want to take advantage of the tourist market, the most popular areas are the coastal towns from Girona, north of Barcelona, down to Cadiz in the South. This Mediterranean coastline is filled with seaside towns and nearby inland villages and offers a variety of properties and prices.
Along the Spanish Costas of the south, areas to research when considering where to invest in Spain are:
| Costa | Famous for | Town | Type of home/ bedrooms | Average price |
| --- | --- | --- | --- | --- |
| Costa Brava | Rugged coastline north of Barcelona | Blanes | Apartment - 2 | €135,000 |
| Costa Dorada | Golden beaches | Salou | Semi-detached - 3 | €242,000 |
| Costa del Azahar | Valencian orange blossom | Peñiscola | Detached house with pool - 3 | €250,000 |
| Costa Blanca | A popular holiday destination | Javea | Sea view villa with pool - 5 | €790,000 |
| Costa Calida | Golf courses | Aguilas | Sea/mountain view apartment - 2 | €155,000 |
| Costa del Almeria | Unspoilt beaches/filming of westerns | Almerimar | Front line penthouse near golf - 3 | €210,000 |
| Costa Tropical | Backed by the Sierra Nevada | Guadahortuna | Country home with land - 5 | €250,000 |
| Costa del Sol | Known as the sunshine coast | Rincón de la Victoria | Sea and country view duplex - 3 | €290,000 |
| Costa de la Luz | Nature and beaches | Tarifa | Sea view apartment - 2 | €330,000 |
*All prices taken from iad website
This may seem like a lot of Costas, and each has its own character and regional differences, but all have one thing in common – tourists love to visit for the warm weather and relaxed lifestyle.
In terms of purchase prices, you can pay anything from €100,000 for an inland property such as a townhouse or apartment up to €500,000 for a luxury villa with a pool and garden on the coast. This is where careful research and the advice of our iad Overseas consultants are invaluable. We can help you find a house in south or east Spain to invest in at an affordable price.
This region has good airport access making it ideal to target tourists if you have a property to rent out. The main airports are Barcelona, Valencia, Alicante and Malaga, with several smaller airports between these locations.
The north coast of Spain
This region is very different to the south, with a cooler climate, although still very pleasant in the summer, making it an ideal place to holiday with children or if you don't like the intense heat.
The area consists of 4 main Costas:
Costa Vasca – from Bilbao to San Sebastian
Costa Cantabria – with pretty coves and long sandy beaches
Costa Verde – a lush green área with rugged clifftops and golden beaches
Costa de Marisco – famous for its shellfish and fertile valleys
The north of Spain is often compared to the rugged coastline of Ireland or Scotland but has the advantage of warmer weather in the summer. If you want to invest in a property in this region you'll find a variety of rustic houses set in rural locations in Asturias and Galicia, along with apartments in the cities of Santander, Bilbao and Castilla y Leon. A 3-bedroom country house with outdoor space suitable for rental will cost on average €200,000, whilst a brand-new modern home of similar size is approximately €300,000.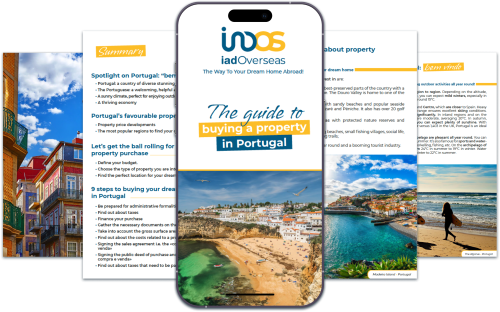 All you need to know
Receive free guides and advices from our experts delivered straight to your inbox.
Get the guide
Popular regions to buy property in Spain
The south and east Costas
These areas are seen as the best places to invest in Spain for holiday rentals. The whole coast attracts tourists of all nationalities throughout the year, but especially in the summer when sunshine is guaranteed. You can spend anywhere between €150,000 for an inland property with a pool within driving distance of the beach up to €500,000 for a luxury villa next to the sea. The important thing is to consider your budget and the predicted rental income to ensure you can make a healthy profit.
Alternatively, you could buy a property as a long-term rental. Many areas along the south coast of Spain are occupied by Spanish families or permanent foreign residents, leaving very little to rent for residential tenants. Investing in a rental property with a reliable tenant could give you a regular steady income.
Murcia
One of the cheapest regions in Spain to buy property is Murcia. Murcia has excellent airport access to both Murcia and Alicante airports and lies on the Mediterranean coast. Murcia is a dynamic city set back from the coast and has many attractions from dining on tapas to golfing and walking the local trails.
Investing in a Spanish city
If you plan to take this option, an apartment in a large town or city would be a good investment.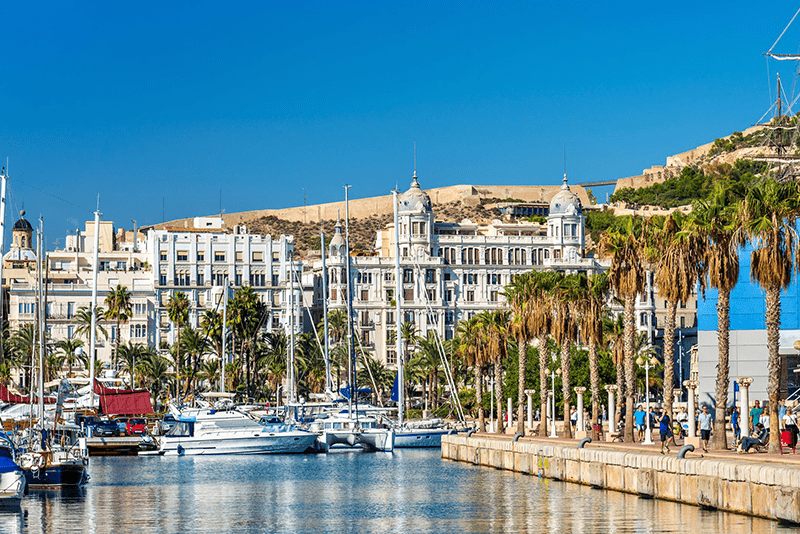 Alicante
Alicante
One of the cheapest cities in Spain to buy property is Alicante on the Costa Blanca, where you can find a modern 3-bedroom apartment for €100,000 and older apartments for an average of €60,000. Alicante is a university city next to the sea and is an attractive place to live. Currently, Alicante is the best city to buy property in Spain if you want to pay a reasonable price.
Alicante offers a great return on investment at 4.6%, which is the second highest in Europe after Rome. This translates to Alicante being a promising location to either buy to live or buy to let.
Barcelona
Barcelona is a major tourist city. Barcelona's attractions include its prominent architecture, the famous La Rambla main street, and the bars and restaurants along the edge of Barceloneta Beach. Tourists tend to prefer to be within walking distance of the sights and city centre with its shops and squares filled with bars.
According to a 2023 survey by CBRE – one of the largest property services and investment companies globally – Barcelona ranks 5th as a potential city in Europe for property investors. As a realistic example, you could buy an older-style 2-bedroom penthouse apartment with a roof terrace near the city centre for €199,000 and rent it out on Airbnb for approximately €200 per night.
Madrid
CBRE also lists Madrid as a popular choice for property investors. Madrid ranks 6th (along with Lisbon) as a potential investment city.
You could consider buying an apartment in the Spanish capital Madrid to rent out. In Madrid, you can find a small 2-bedroom apartment on the outskirts for €140,000 which would be perfect to rent out to a couple. The average rental income on the edge of the city is €1,000 per month for a 2-bedroom apartment.
Marketing your investment property
Once you've decided to buy a property in Spain, whether on the coast or in one of the best cities to invest in property in Spain, you should consider how you will market it to maximise your income.
Consider your target market and how you will reach it
You can advertise locally for long-term tenants, or on one of the many portals offering holidays in Spain. Local agents may also market your property for you, plus you can advertise on social media. At iad Overseas we can also advise you on how best to market your investment property in Spain.
It's also important to get to know the area. For example, the Costa Blanca region is well-known as a training area for professional and amateur cycling teams from all over Europe – another potential marketing opportunity for a rental property.
If you'd like to find out more about the best place to invest in real estate in Spain talk to one of our property advisors who have access to many investment properties in Spain for sale. Buying investment property in Spain could be one of the best decisions you ever make.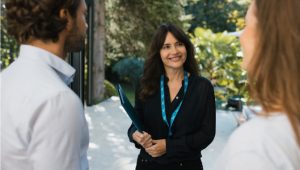 Want to buy abroad?
Tell us about your project, our specialized agents* will guide you!
[] * In France, all iad consultants are independent sales agents of I@D France SAS, registered with the RSAC, and hold a real estate canvassing card on behalf of I@D France SAS (without holding funds). In Spain, Italy, Portugal and Germany, all the consultants are independent agents acting on behalf of the subsidiary to which they are attached (without holding any funds)