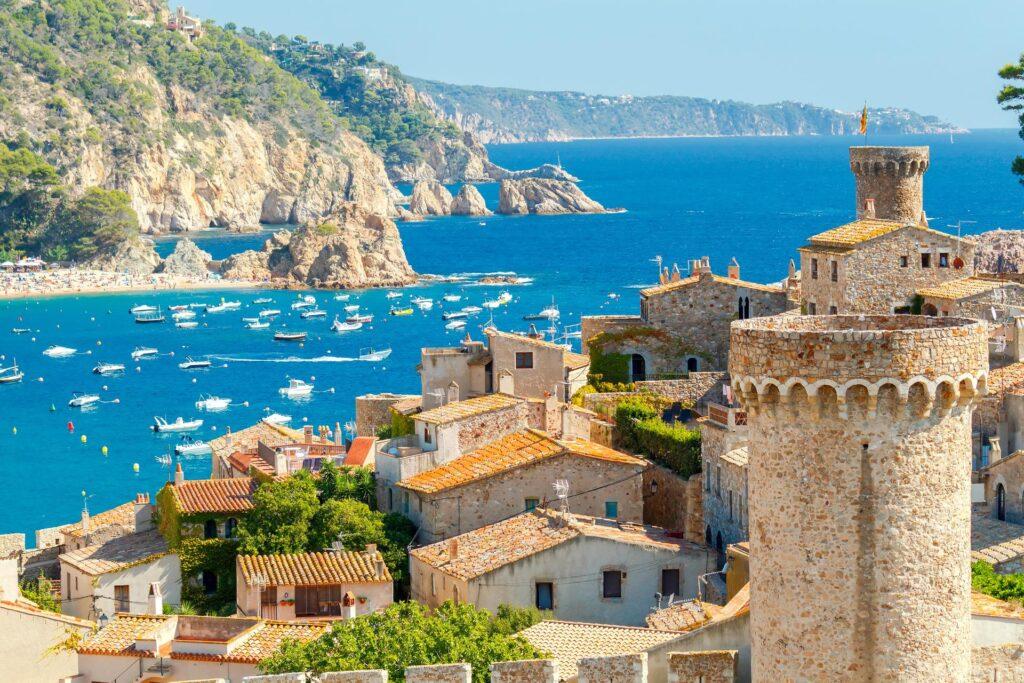 Looking for accommodation in Palma de Mallorca or an apartment in Barcelona? The property market in Spain is rich in opportunities for foreign investors, offering quality properties at affordable prices. Living in Spain, however, requires careful consideration. Below are the key points to keep in mind before considering a property project in Spain.
6 Good Reasons to buy in Spain
Spain is one of the most attractive destinations for foreign buyers. It combines the advantages of a change of scenery with security:
Fully integrated into the European Union and Eurozone: Spain offers optimal conditions for the circulation and stay of foreign nationals.
A haven of peace for many seniors: With 4,900 kilometers of coastline, including countless sandy beaches, Spain is a haven of peace for many French seniors dreaming of a golden retirement.
Abundant sunshine: The country enjoys an average of 3,000 hours of sunshine per year, with a hot climate in summer and remarkably mild temperatures during the winter.
Lower cost of living: The cost of living in Spain is lower than in the UK, the United-States, or Switzerland.
Attractive property prices: The average purchase price per square meter in Spain in 2023 is €2,007/m². In cities, it is €3,077/m², while in rural areas, it is €1,968/m², compared to €5,174/m² in cities and €3,994 outside the cities in the United-Kingdom. Many foreigners take advantage of this opportunity. For example, between April and June 2022, 24,029 foreigners bought property in Spain, with British, Germans, and French representing a quarter of these transactions.
Advantageous taxation: On average, property taxes in Spain are substantially lower than in the UK. Moreover, in certain regions like Andalusia, your property is even exempt from inheritance tax.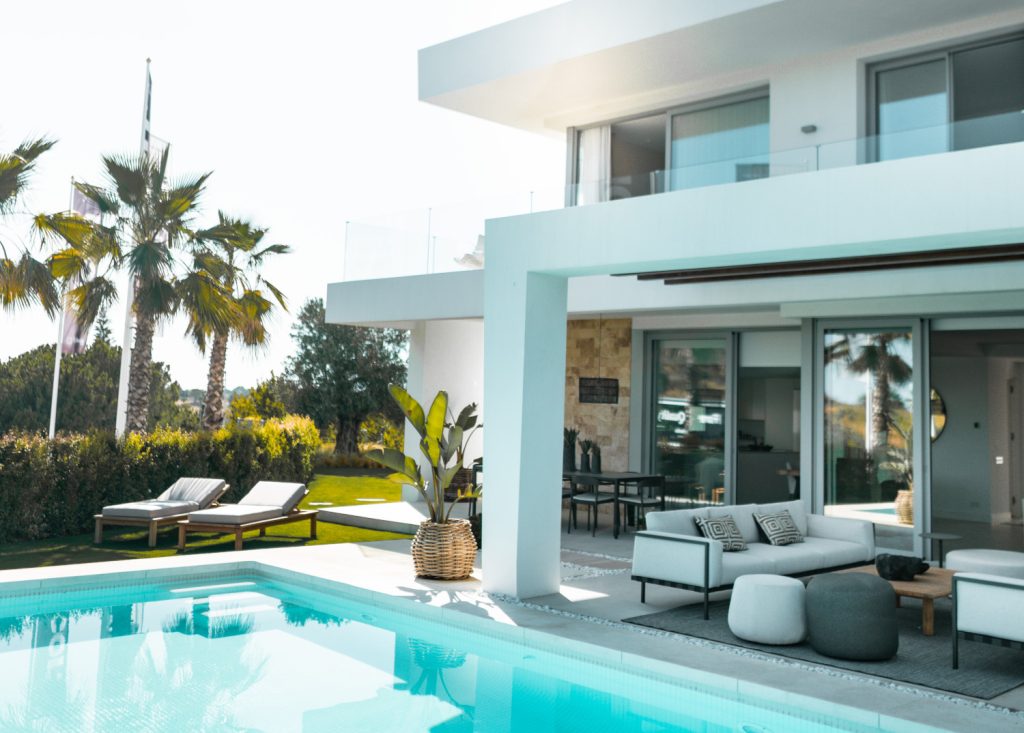 Find your dream property abroad
Search
A booming property market
Like everywhere in Europe, the number of real estate transactions exploded in 2022 in Spain. In total, no less than 717,558 sales were made. A record since 2007.
Searching for the ideal home: where to buy a property in Spain?
Spain spans over 500,000 km² and is the fourth-largest country in Europe. Foreign investors have a multitude of options to determine the location of their future apartment or house purchase in Spain. It is necessary to distinguish between:
Mainland Spain, consisting of major autonomous communities such as Catalonia or Andalusia.
The Balearic Islands in the Mediterranean Sea, for example in Majorca.
The Canary Islands, off the coast of Africa in the Atlantic Ocean.
Each option has its own advantages and disadvantages. For instance, an apartment in Barcelona, Catalonia, provides all amenities at your fingertips and allows for easy travel back to France. However, property prices there are higher.
Further south, a property in Alicante, in the Valencian Community, offers the opportunity to enjoy a beautiful and relatively affordable residence on the Costa Brava.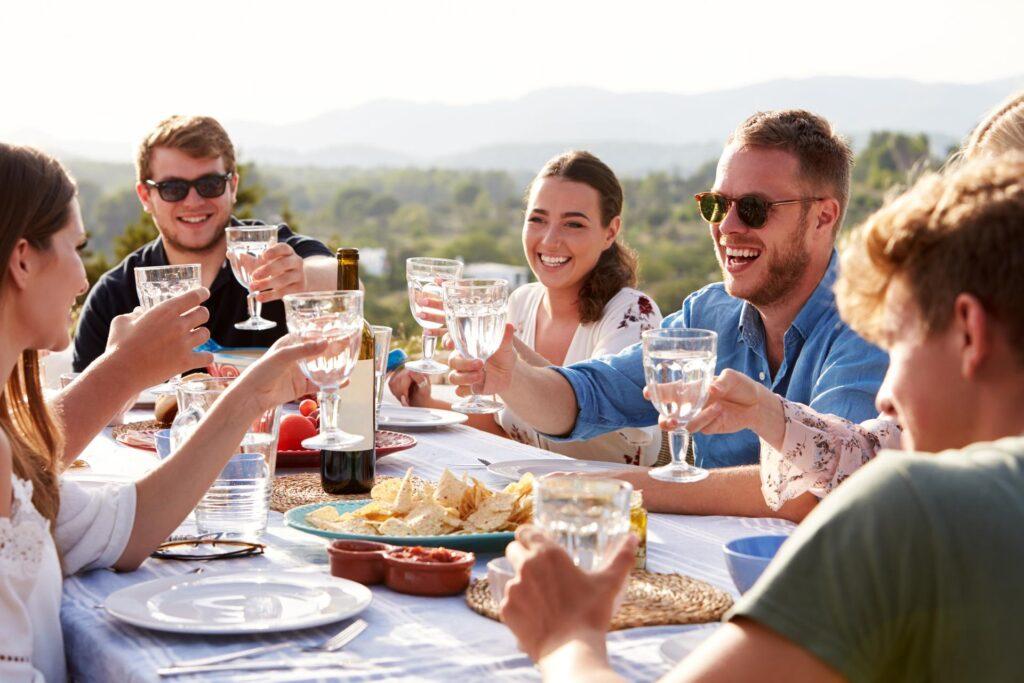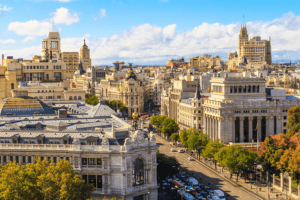 Settling in Spain – making yourself at home in your dream location
Where to make a rental investment in Spain?
Many investors prefer Barcelona or Madrid, where rental profitability remains high (around 5% and 6% on average) and the risks of vacancy are limited. However, the acquisition price remains relatively high.
In the center of the Catalan capital, you should expect at least €5,287/m². Numerous small-sized apartments, ideal for renting, are available in this area.
Other cities attract investors with very low acquisition prices and interesting returns. This is the case, notably, in Valencia, where the price per square meter starts at an average of €2,119. The Costa Brava and the Balearic Islands appear as a preferred area for those looking to acquire a house for seasonal rentals.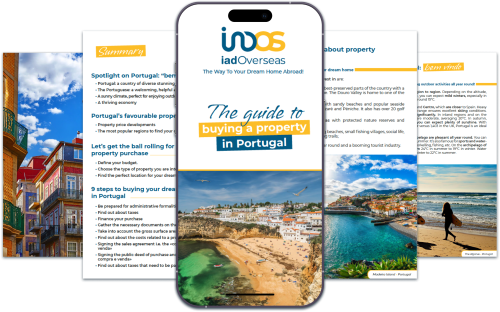 All you need to know
Receive free guides and advice from our experts delivered straight to your inbox.
Get the guide
Buying property in Spain : preliminary steps
The formalities related to buying a house or an apartment on the other side of the Pyrenees are minimal for foreign nationals. The current context is also very favorable for foreign investors. However, it is worth noting that there are no specific aids or subsidies for foreigners buying property in Spain.
Certain preliminary steps should be taken before acquiring property in Spain:
1. Open a bank account in Spain: While not strictly obligatory due to the free movement of capital within the European Union (if you are resident of the EU), having a bank account in Spain significantly facilitates various aspects of a property owner's life, such as tax and utility payments. It is also essential if you plan to apply for a mortgage from a local bank.
2. Consult with your banker and obtain pre-approval: While not mandatory, obtaining pre-approval from your bank allows you to save valuable time. Knowing the maximum budget you will be granted helps you efficiently direct your property search and be responsive. It's also an effective way to reassure sellers and streamline negotiations.
3. Apply for a Foreigner Identification Number (NIE): This number allows local authorities to register and identify you, especially if you plan to purchase property, for example, an apartment in Madrid. To obtain an NIE, you can directly contact the nearest Spanish embassy or consulate. Alternatively, a local representative (property agency or lawyer) can request it on your behalf from the Ministry of the Interior (Ministerio del Interior).
4. Engage a local property expert: While optional, this step is highly recommended. With the assistance of a specialized property consultant or lawyer, you will be guided more effectively through the procedures associated with your property project in Spain.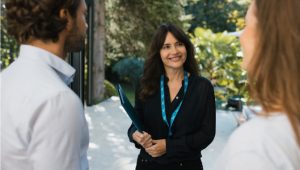 Want to buy abroad?
Tell us about your project, our specialized agents* will guide you!
[] * In France, all iad consultants are independent sales agents of I@D France SAS, registered with the RSAC, and hold a real estate canvassing card on behalf of I@D France SAS (without holding funds). In Spain, Italy, Portugal and Germany, all the consultants are independent agents acting on behalf of the subsidiary to which they are attached (without holding any funds)