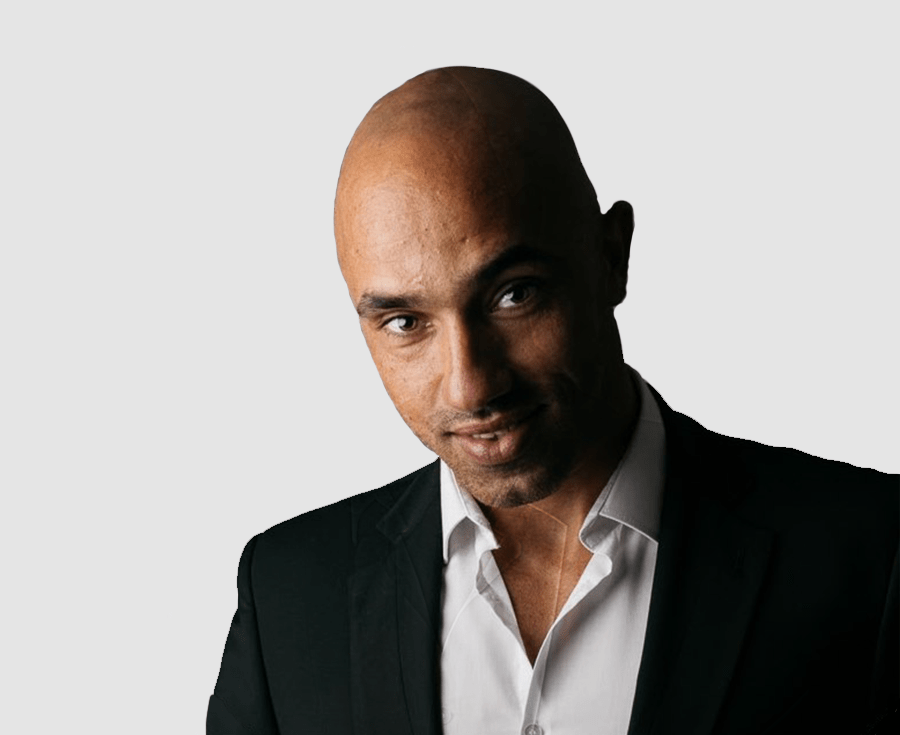 Can you introduce yourself?
My name is Sabri, I live in France, in the beautiful area of Nîmes where I work as a real estate consultant*.
Before joining iad I was living abroad for almost 6 years.
I worked in London, Cork, Ibiza and I spent a long time travelling around the world.
In all those countries where I travelled, I had many professional experiences. I've worked from wine water in charity diners in London, in some of the most iconic and luxury hotels in London, to Sales Manager for Apple in the European headquarter in Cork, driving international teams, until creating companies in Ibiza.
I had so many jobs and experiences, I can't tell about all of them but I can tell that if I had to do it again, it will probably the same experiences as it was so great.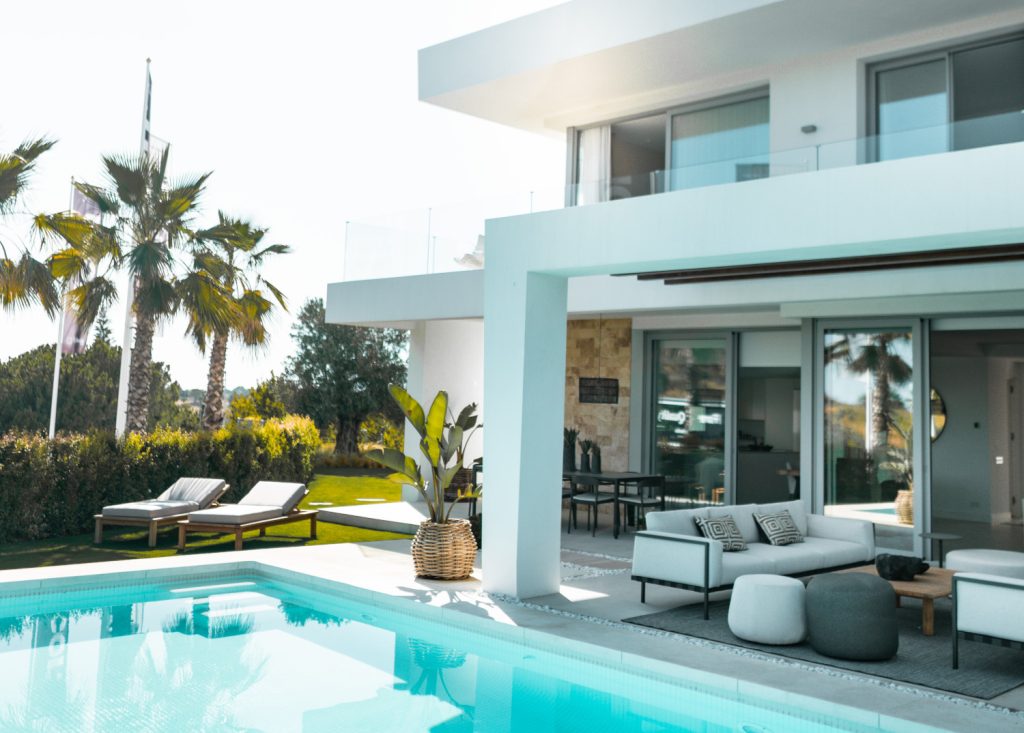 Find your dream property abroad
Search
Can you tell us more about your job and how do you help foreign buyers?
As a property consultant, my role is to support foreign buyers in the research of their dream property in France and Spain area.
First of all I love those two countries. This is very important.
Then, in order to help my clients to find the right house in the right place, I spend a lot of time talking with them. I try to understand their needs, their lives in there own country (how they live, where, what kind of area, of environment, what are their jobs, their hobbies, if they have kids…).
All this in order to create a link, to break the ice and get the trust.
Then, as I travelled a lot, I have many connections, friends, business partners all around France and Spain. I have advisors in financial parts for foreign clients, lawyers that can help also for the legal part and who, obviously speaks English or Spanish.
For exemple I have already in my data base, ready to go online two beautiful villas in La Baule and Pornichet. They are now at the end of the renovation and will be on the market around 2,5 millions euros and 3 millions euros each.
I know that for this sea front villas I will have a lot of foreign buyers and will be happy to help them as I worked on the local market, been in touch with iad advisors in the area and got local contacts for any part ( legal, financial..).
In Spain, we are working with one of my teammate with clients from Iran.
We are trying to offer them different options in the crazy Ibiza market.
As I lived in Ibiza for almost two years I have my contacts, real estate agencies I can work with and a huge network going from private jet, to villa rental, car rental, yacht charters.. and so on !
In the other side of France, close to Nimes, in the area of Uzes, I got the chance to meet three beautiful clients coming from London for two of them, the third being French and called Didier Gustin 🙂
I am working with now and will be very happy to close the deal probably by the end of the week.
Fingers crossed!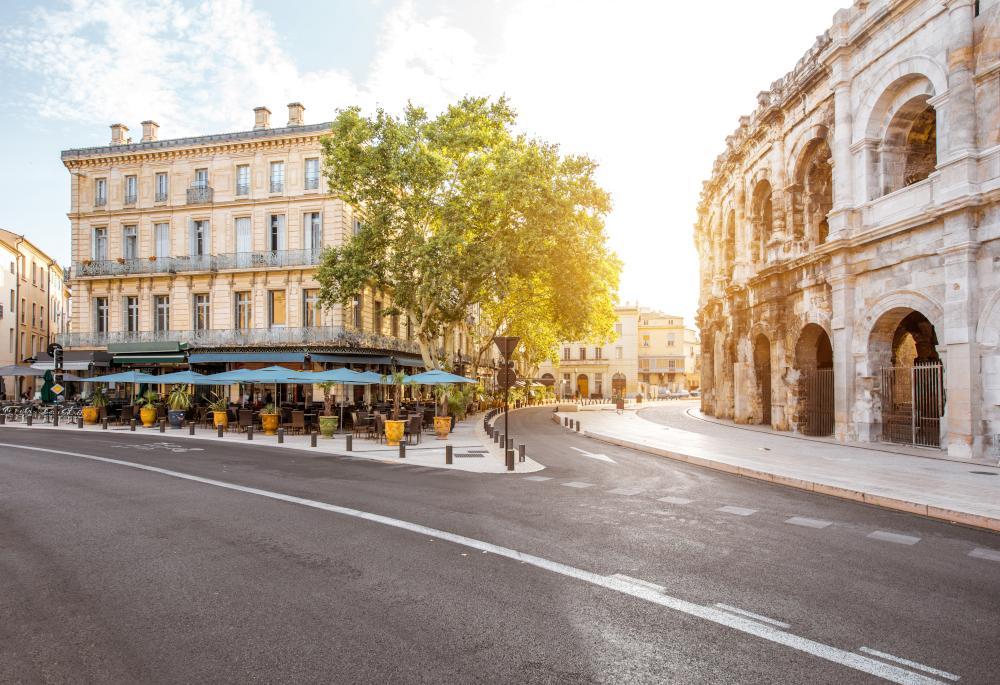 Nîmes streets, France
Why is Nîmes and its area attractive to foreign buyers?
South of France is an amazing region to live! I have no much words as everyone knows this beautiful part of France.
• Sunny
• Close to the sea and the mountains
• Lower prices than French rivera
• Daily life is quiet but I parties are needed then we can advise!
• Food ? What a question ! We are in the heart of the Mediterranean culture, so we eat an amazing spinach paella in the afternoon, one of the best pizza in my friends restaurant « Milan Bar » and then back to France the day after with a Gardianne or Brandade!
• Here you can practice any sport, any time, as the weather is not a problem.. Beautiful golfs around and very nice horse riding trip to do!
• In this area people are coming from all around the world. But we can see a lot of people from UK, Holland, Belgium, Germany more and more around here.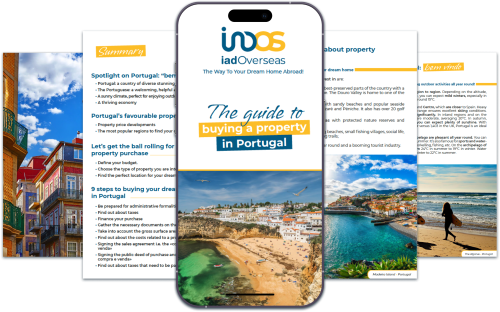 All you need to know
Receive free guides and advices from our experts delivered straight to your inbox.
Get the guide
What is your favorite place in Nîmes and why?
I love the countryside in my area as everyone go to the sea 😉
I would choose Uzes for exemple ! In the middle of the valley its a beautiful village known by everyone. Nice food, nice people, nice places and very nice if you like hiking.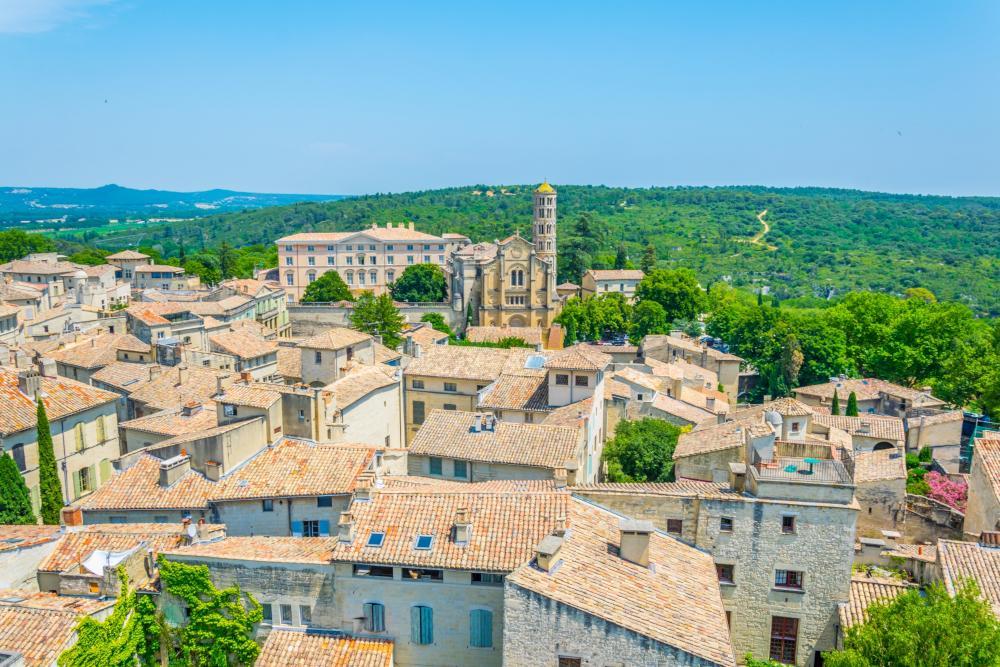 Uzès, France
Can you tell us an anecdote with a foreign buyer?
Meeting Didier Gustin my the end of the year with my clients from London was huge surprise as I really like him.
The funny thing is that he was preparing a movie with the husband of my client so they were working on jokes all long the viewing…  As you can imagine we had a really good time!
The ending word?
If you want to buy your property in South of France and particularly in Nimes or around I can help you by supporting you through the different steps from the beginning to the end.
We have a lot of partners to guide you in every step: lawyers, brokers… who can help with the taxation parts, law and financial parts.
On one hand, I can help you as I speak French, English, Spanish, Arabic and got some notions in Italian and Portuguese.
On the other hand, I know my area as my pocket ! So I know most of the best places, nice areas to live, to work, to eat, to dance… I can be your guide during your trip in south of France!
Also and to conclude, if, and really IF, you can't find your dream house in my area, then I can help you to find it in any other area of France or Spain as I got huge network!
[] * In France, all iad consultants are independent sales agents of I@D France SAS, registered with the RSAC, and hold a real estate canvassing card on behalf of I@D France SAS (without holding funds). In Spain, Italy, Portugal and Germany, all the consultants are independent agents acting on behalf of the subsidiary to which they are attached (without holding any funds)