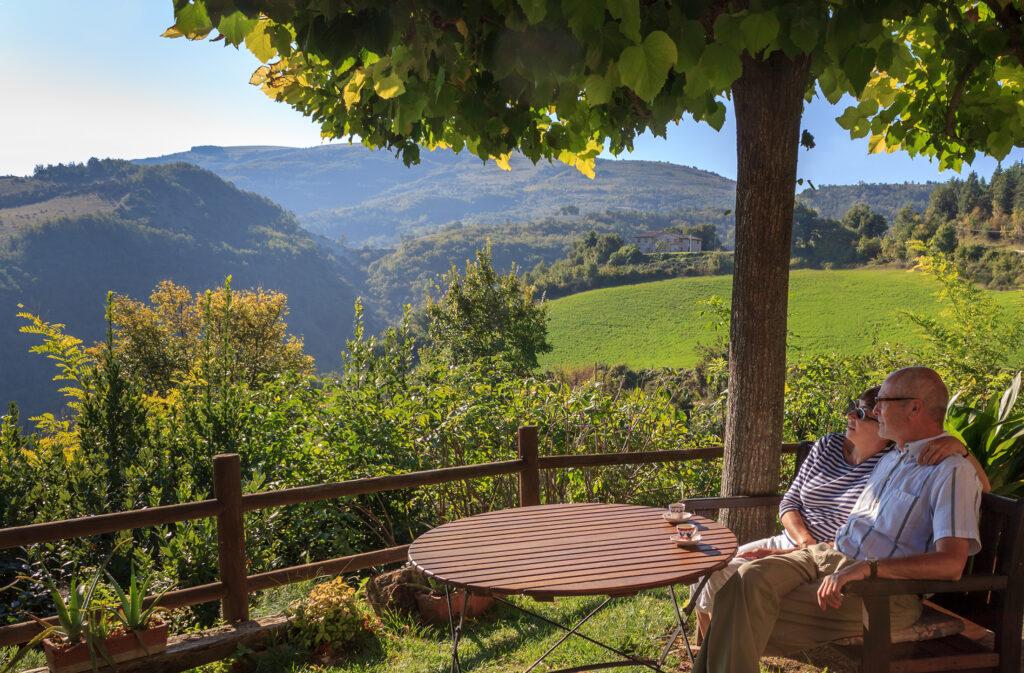 Do you dream of living abroad, away from the stress of your everyday life? Why not make that dream a reality?
Italy has breathtaking natural beauty, delicious cuisine, and a laid-back lifestyle. It is an ideal place to retire to. Whether you're planning and preparing for retirement later in life, or ready to start your new life as an expat as you've already retired, it pays to know how to plan your retirement in Italy.
This article provides you with crucial information to help you plan to live in Italy. From budgeting for retired life in Italy to choosing the perfect location, let's make your dream of retiring to Italy a reality!
Reasons to retire to Italy
From the romantic landscapes and bustling cities to the vast history and rich culture, there's something for everyone in Italy. The lower cost of living means you can enjoy a higher quality of life at a fraction of the price of the UK.
Whether you're looking for a relaxing beach escape or vibrant urban living, Italy has plenty of options for retirement. From Tuscan hill towns with their winding narrow streets and picture-perfect postcard views to bustling Rome filled with centuries of incredible art and historic buildings, there's an endless choice.
Cost of living – If you choose to live in a town or village the cost of living will be much cheaper than in the cities, such as Rome or Milan. The comparison table below shows the price differences of common items in the different locations. We've included prices in the upmarket town of Bath.
While it might be marginally cheaper to have a glass of beer* and a basic meal in Bath as compared to Milan, a bottle of wine costs much less in Italy. Plus, the fresh Italian food served on an outdoor terrace in the sun is more appealing than a cloudy day trying to keep warm under a patio heater in the UK!
*Drinking too much alcohol can harm your health. To drink in moderation
| Item | Luca – Tuscany € | Milan € | Bath UK (converted to €) |
| --- | --- | --- | --- |
| Basic restaurant meal | 15.00 | 20.00 | 17.27 |
| 3-course meal for 2 | 60.00 | 75.00 | 86.34 |
| Glass of beer | 5.00 | 6.00 | 5.35 |
| Cappuccino | 1.41 | 1.72 | 3.42 |
| Bottle of wine | 6.00 | 7.00 | 9.21 |
| Monthly travel pass | 40.00 | 39.00 | 103.61 |
| Utilities per month (gas, electricity, water) | 218.12 | 202.08 | 296.45 |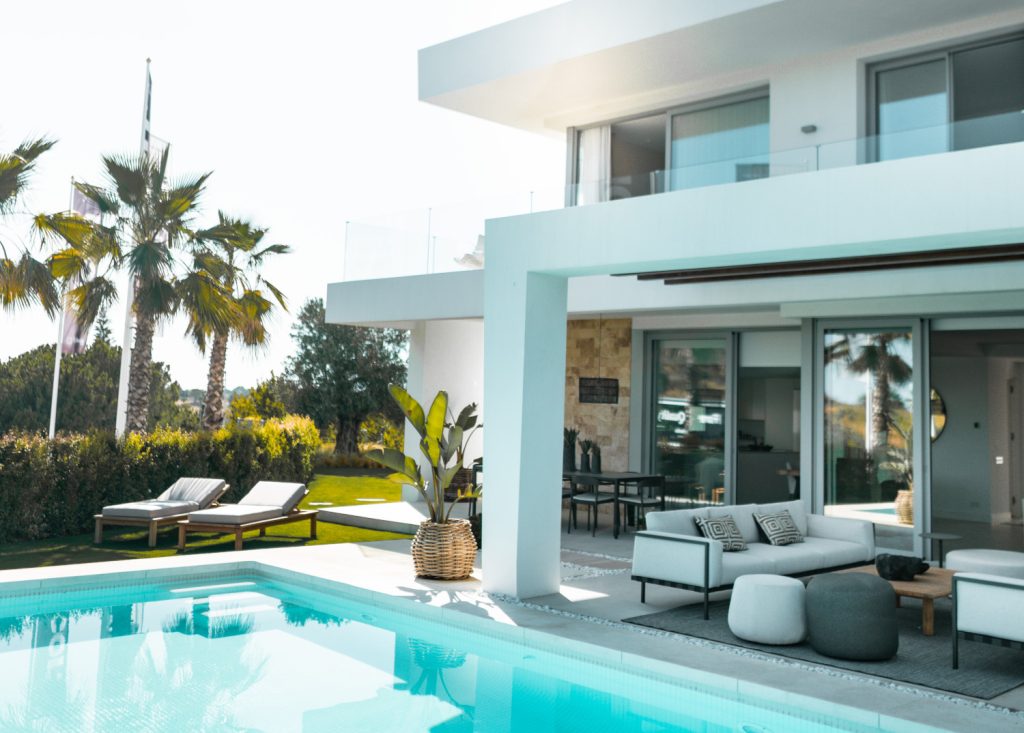 Find your dream property abroad
Search
Climate – When it comes to choosing the perfect place to settle in Italy, the weather is a critical factor for many people. Italy has different climates from north to south. The mild Mediterranean climate offers warm temperatures year-round in the west and south, while the north has a continental climate with warm summers and cold winters.
Culture – If you're an art, architecture, or history lover, then Italy is the place for you. With its profusion of iconic monuments such as the Colosseum, Leaning Tower of Pisa, and the Sistine Chapel, not to mention the stunning Amalfi Coast and the scenic island of Sicily, retiring in Italy will give you lots of different experiences.
Property – Italy has a wide selection of properties, from city apartments to country houses and coastal villas. What about a farmhouse surrounded by vineyards, a castle in the mountains, or a new-build house with a pool? Browse our range of Italian properties for sale to find your perfect home.
Finding a place to live in Italy
Where you choose to retire in Italy will depend on your budget and interests. You may prefer the cooler climate of the north, or if you're a sun-lover, the south might be more suitable. Remember that Italian summers can be very hot! Air conditioning will help keep you cool.
Renting a home before you buy is a good way to assess the area. This could avoid an expensive mistake if you're not sure where you want to retire to.
Some of the popular areas to retire to in Italy are:
Tuscany – This region is one of the most beautiful in Italy, with breathtaking landscapes, hills and greenery, and a stunning coastline. The capital Florence, with its imposing cathedral, Renaissance art and pretty Boboli gardens, provides an insight into the history of the region.
Tuscany is also famous for its vineyards and is home to the famous Chianti Classico wine. You can explore on foot or bicycle and connect with nature whether you're on a wine or walking tour. The coast runs from Livorno to Piombino, where you'll find rocky coves, golden sandy beaches, and crystal-clear waters.
Piedmont – Northern Italy is perfect if you enjoy outdoor activities, hills and mountains. Bordering France and Switzerland, the Italian Alps offer stunning views as well as easy access to ski resorts and other activities such as hiking and mountain biking.
From small mountain villages such as La Morra to the capital Turin, Piedmont combines culture and countryside living. There are plenty of lakes where you can swim or sail, including Lake Maggiore, Lake Como, and Lake Garda, all of which have magnificent views.
Puglia – Based in the south, with its hidden coves on the Adriatic coastline, friendly people and traditional towns, Puglia epitomises authentic Italy. Many Italians holiday here, giving you the chance to mingle with the locals.
Being retired means you'll have plenty of time to explore. You can visit Gargano (the heel of Italy's boot), swim in the natural Grotta della Poesia (Poetry Cave) and watch a concert at Lecce's Roman amphitheatre.
Sicily – Have you always wanted to retire to an island? You can choose to live in the capital Palermo, Catania near Mount Etna, or in the more touristy town of Taormina. With local markets, gorgeous beaches and breathtaking landscapes, Sicily is a diverse island.
You'll need a car in Sicily as public transport is limited. A car will give you the freedom to explore the island. If you love the water, there are boat trips to Favignana and the Aeolian islands, including the volcanic Stromboli. History fans can learn about the Greek influence at the Valley of the Temples while walkers will love the Lo Zingaro coastal trail.
To help you decide where to retire in Italy, the table below gives you an idea of the average price per m2 of property in the main regions of Italy:
| Region | € per m2 | Average € for 200m2 |
| --- | --- | --- |
| Liguria | 2,498 | 499,600 |
| Tuscany | 2,375 | 475,000 |
| Lombardy (Lake Como) | 2,112 | 422,400 |
| Campania (Naples) | 1,625 | 325,000 |
| Piedmont | 1,268 | 253,600 |
| Puglia | 1,202 | 240,400 |
| Umbria | 1,081 | 216,200 |
| Sicily | 1,031 | 206,200 |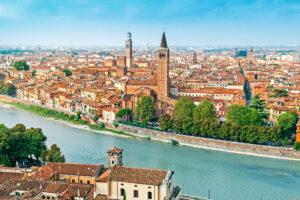 Where to settle in Italy according to your passions?
Other factors to consider when retiring to Italy
When planning your move to Italy, the following information will help you with the logistics.
Residency
If you are a non-EU resident, you will have to apply for a long-stay visa initially, then permanent residency (Permesso di Soggiorno). The long-stay visa is issued by the Italian Embassy in your home country. You must apply for residency at the post office within 8 days of arriving in Italy.
To become a permanent resident, you must make an appointment at the local police station (questura) which will issue the visa.
The original documents required for both short and long-term residency are:
a valid passport
proof of retirement
proof of health insurance
4 passport-sized photographs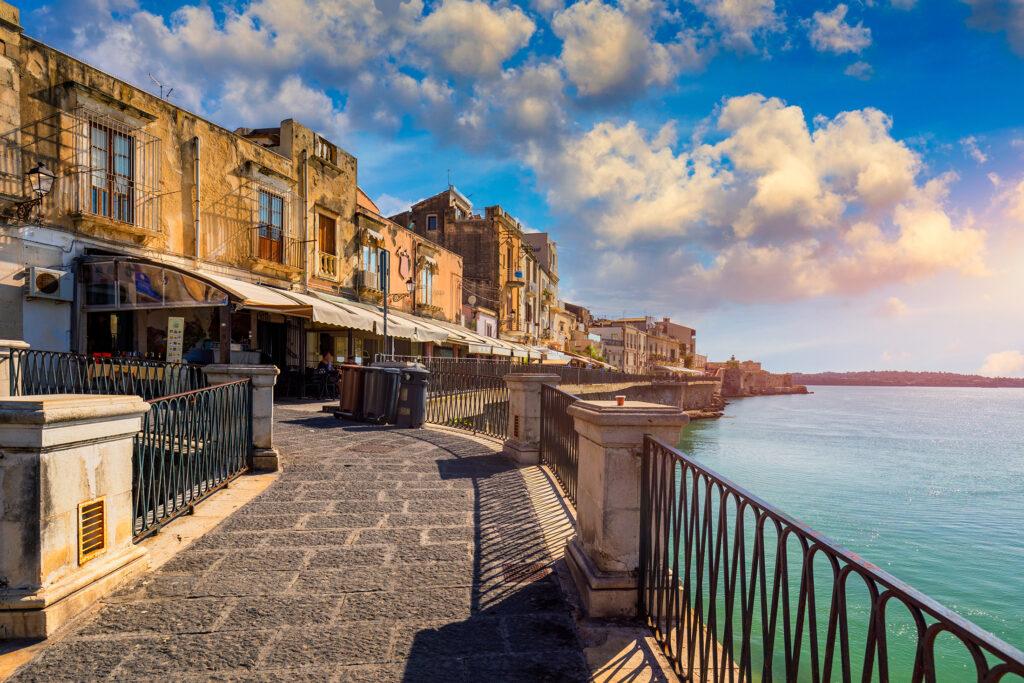 Syracuse, Ortigia Island, Sicily
Healthcare
The public healthcare system is available to all permanent residents. This covers a range of medical services from doctors' visits to hospital admission and treatment.
Some retirees decide to take out private healthcare. This can give you access to more specialised care, not covered by the public system and private hospitals tend to have shorter waiting times than public ones.
If you retire to Italy from the UK you are also entitled to claim your British state pension using an S1 form from the NHS.
Taxes
Any income you receive when retired will be taxed at a rate of 7% in Italy if you live in a region with less than 20,000 residents. This includes your pension, income from property and other capital gains.
You must also not have lived in Italy in the previous 5 years, so you cannot benefit from this rate if you already live in the country and reach retirement age.
Your retiring to Italy checklist
12 months before:
Put your house on the market if you intend to sell
Get all your paperwork in order, such as pensions, credit cards, loans, stocks and shares etc
Take Italian classes, either online using an app such as Duolingo, or at a local college
Plan your budget so you know how much money you will need to live. Consider:

Housing (rent or mortgage if applicable)
Utility costs (gas, electricity, water)
Food and eating out
Travel/fuel/vehicle costs
Healthcare (if applicable)
Taxes (property, wealth)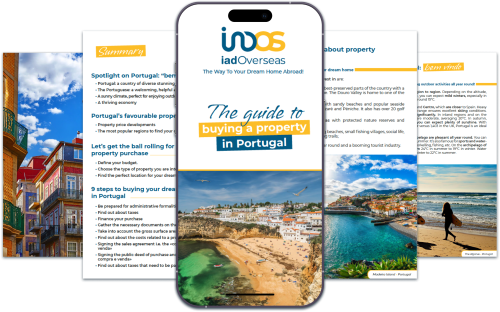 All you need to know
Receive free guides and advices from our experts delivered straight to your inbox.
Get the guide
6 months before:
Apply for your short-stay visa if you need one. You will need this before you can apply for long-term residence. You can then apply for your residence permit once you arrive in Italy
Open an Italian bank account. You will need to visit a branch in Italy to do this. You will need:

A valid passport
Your residence permit
Proof of address
An Italian tax code (codice fiscale)
Proof of your retirement

Your UK pension – if you are entitled to a UK pension you should apply for an S1 form from the UK Overseas Healthcare Services Department
3 months before:
Decide what furniture and belongings you wish to take and book a removal company
Pets – Arrange their vaccinations and transport. You will need to pay for a rabies vaccination and your pet must be microchipped. Since Brexit UK pet passports are no longer accepted by Italy, you will need an EU Animal Health Certificate which can only be obtained from your vet
Arrange private healthcare if you are not entitled to public health insurance
Inform all companies such as utility suppliers, insurance companies etc. of your change of address
On arrival:
You will have to become a resident if you plan to stay in Italy for longer than 90 days at a time
With the right planning, you can make the most of your retirement and live in this idyllic country, no matter what your budget is.
To find out more about retiring to Italy, contact one of our iad Overseas consultants*.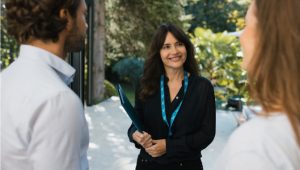 Want to buy abroad?
Tell us about your project, our specialized agents* will guide you!
[] * In France, all iad property consultants are independent sales agents of I@D France SAS, registered with the RSAC, and are holders of a real estate canvassing licence on behalf of I@D France SAS (without holding any funds).