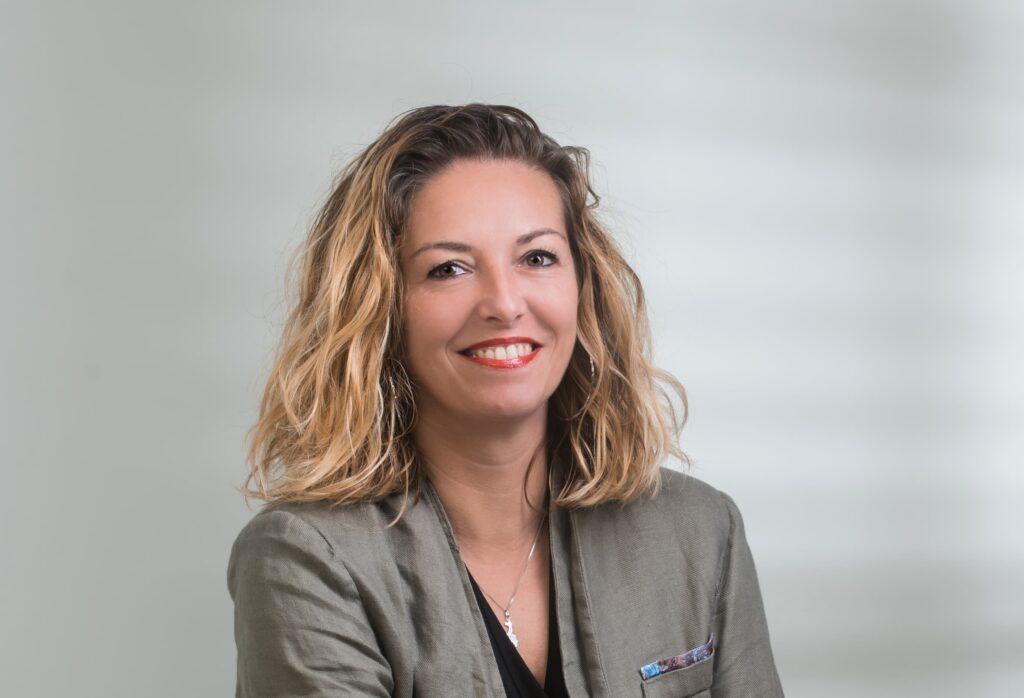 Can you introduce yourself?
Hello, my name is Sophie Bacarisse, I'm lucky to live in the south west of France in a small village called Monein where I work as a real estate consultant*. I have traveled a lot and when I returned to my native lands I became aware of its many assets. Many exposed stone barns ask for a second life, so I decided to start as a consulting real estate agent
Before joining iad I was career advisor in France and New Caledonia .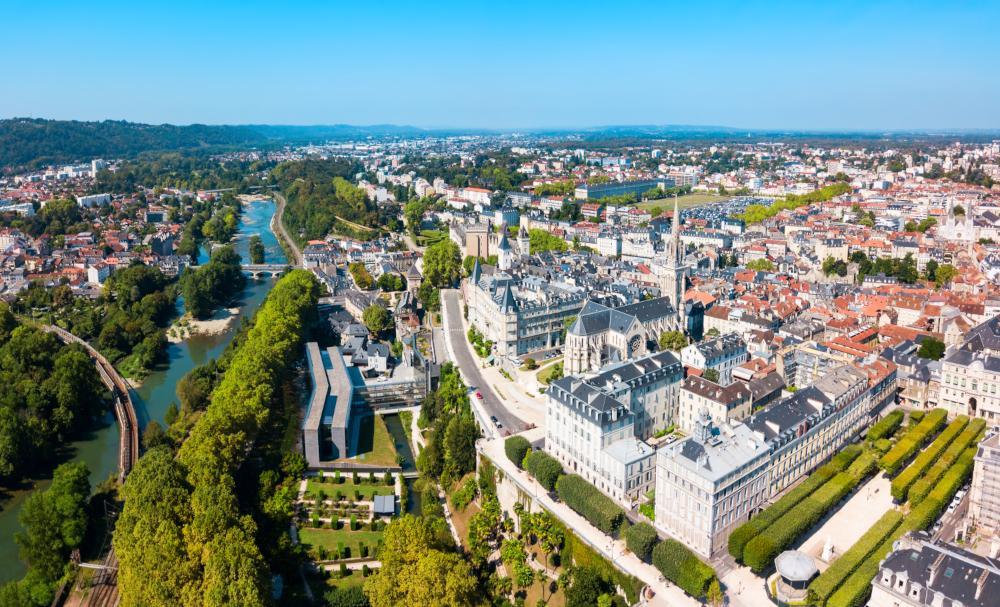 Aerial panoramic view of Pau
Can you tell us more about your job and how do you help foreign buyers?
Beyond finding the property corresponding to my clients' searches, foreign buyers are faced with many difficulties, often due to the rigor of French bureaucracy, to different obligations and rules according to their country of origin, and to the large number documents to be provided; my job is also to support them so that they better understand the regulations in France.
For example, I accompanied my clients to tourist offices to develop their activity, to local producers for fresh products, I even accompanied them to open a bank account ! (with discretion)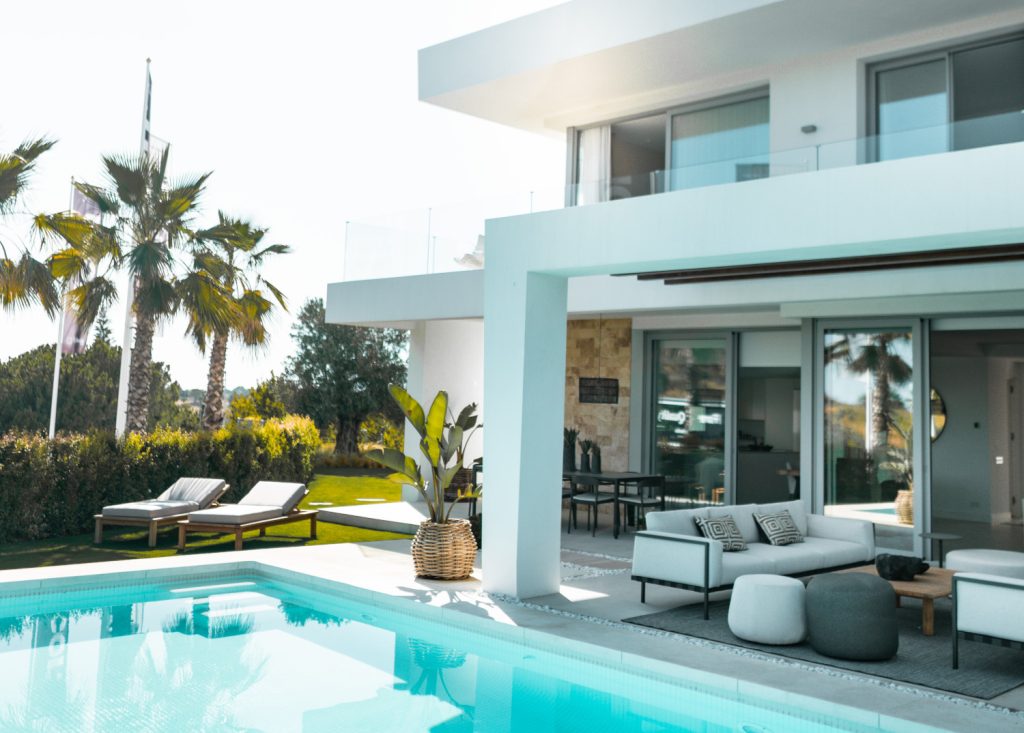 Find your dream property abroad
Search
Why is Monein attractive to foreign buyers?
The South-West of France benefits from a semi-oceanic climate. The winters are rather mild but there can sometimes be frosts. Summers are hot and stormy.
The village of Monein is 1 hour from the mountain and one hour from the sea. Spain is less than an hour away. Former capital of Béarn, Monein is a hilly village famous for its production of white wine. We find there large and beautiful buildings (most of them are stone barns)  testifying to these numerous exploitations.
Monein offers many restaurants, many shops, schools, with a country decor where calm is at the rendezvous. The city of Pau (77,000 inhabitants) is only 30 minutes away by car.
Beautiful structures offer a variety of activities: a mediatheque with activities for families, a church classified as a historical monument attracting many tourists, and cultural and sports associations: Judo, basketball, rugby, petanque, belote, dance, music school, cinema, swimming pool, equestrian center…
An English community is already present in the area and some are organized into associations and organize outings together.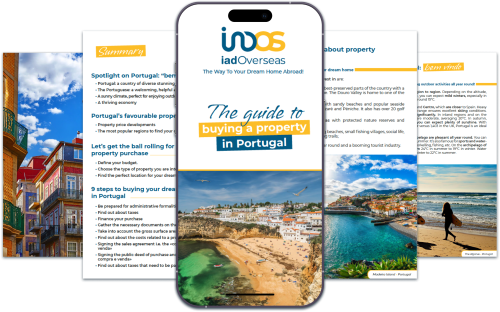 All you need to know
Receive free guides and advice from our experts delivered straight to your inbox.
Get the guide
What is your favorite place in Monein and why?
My favorite place in Monein is the church St Girons. It is like our village: a rich history, imposing and home to some legends (but who are these "cagots"?…). It is the largest Gothic church in Béarn. It is impressive by the size of its bell tower and unique because of its asymmetrical framework with the double hull of an overturned ship.
Three generations of builders succeeded each other between 1464 and 1530.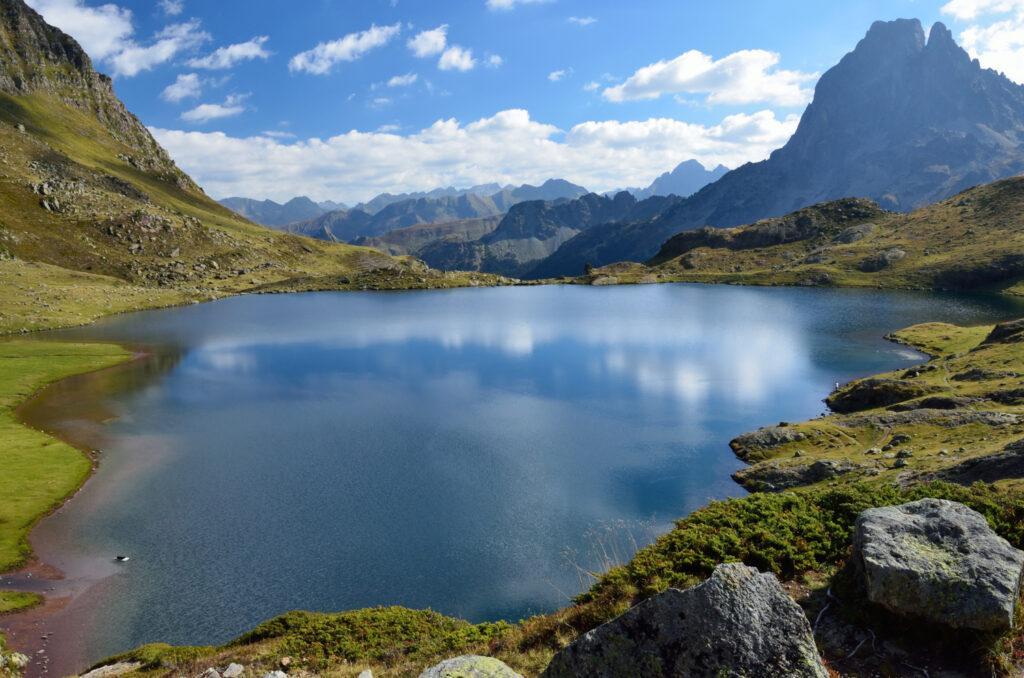 Gentau lake, Pyrénées Atlantiques
Can you tell us an anecdote with a foreign buyer?
The property purchased by my clients had a large lake. One morning, a little panicked, they contacted me to tell me that a giant rat (maybe extraterrestrial?) had been found at the edge of the lake, they were very scared. I explained to them that it was a nutria, and that it would certainly have become joint owners.
The ending word?
Presenting my territory and its riches is a real pleasure for me. If you want to buy a property in the southwest or particularly near Monein,  I can help you by supporting you through the different steps from the beginning to the end.
I have a lot of partners to guide you in every step: lawyers, brokers , craftsmen…
It's time to follow your dreams !
Client's testimony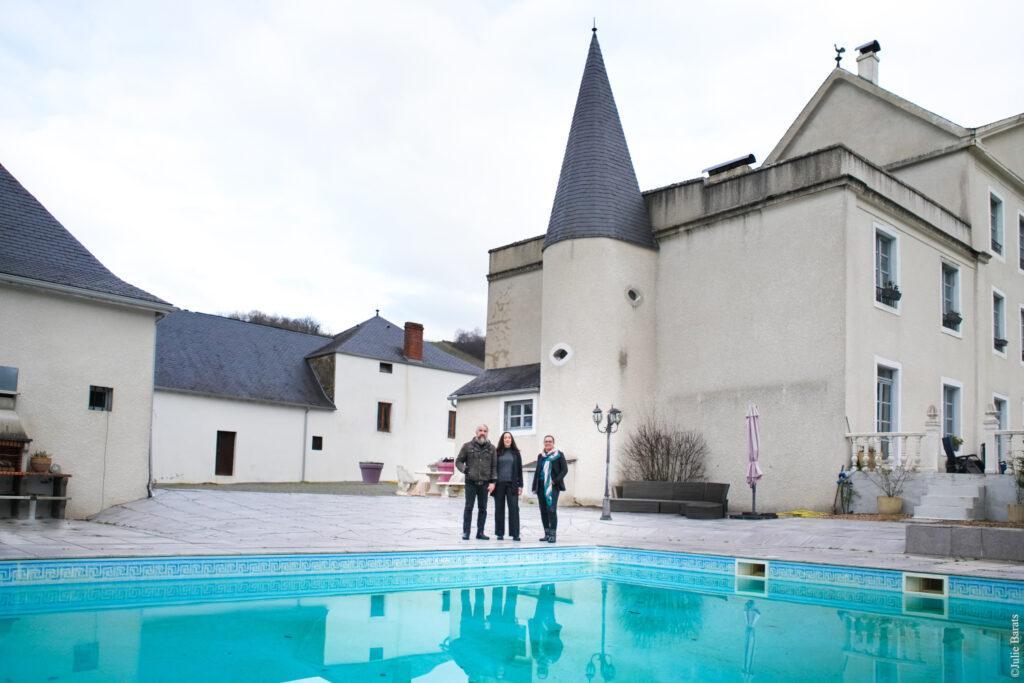 Sophie and her clients
1/ Why did you want to buy abroad?
We visited France and loved the people, food, weather and decided we wanted to change our lives and move here
2/ What were your criteria? 
Weather, roads, countryside
3/ How have you found your home? How did our agent help you on your project? 
Sophie was incredibly helpful in all aspects of our purchase and even when we arrived she assisted us in various ways, we can't thank her enough. We love our new home and life
4/ What do you love the most in your new life ? What did you not expect?
The countryside is beautiful and so tranquil where we live. The rain!!! So much rain!!!
[] * In France, all iad consultants are independent sales agents of I@D France SAS, registered with the RSAC, and hold a real estate canvassing card on behalf of I@D France SAS (without holding funds). In Spain, Italy, Portugal and Germany, all the consultants are independent agents acting on behalf of the subsidiary to which they are attached (without holding any funds)