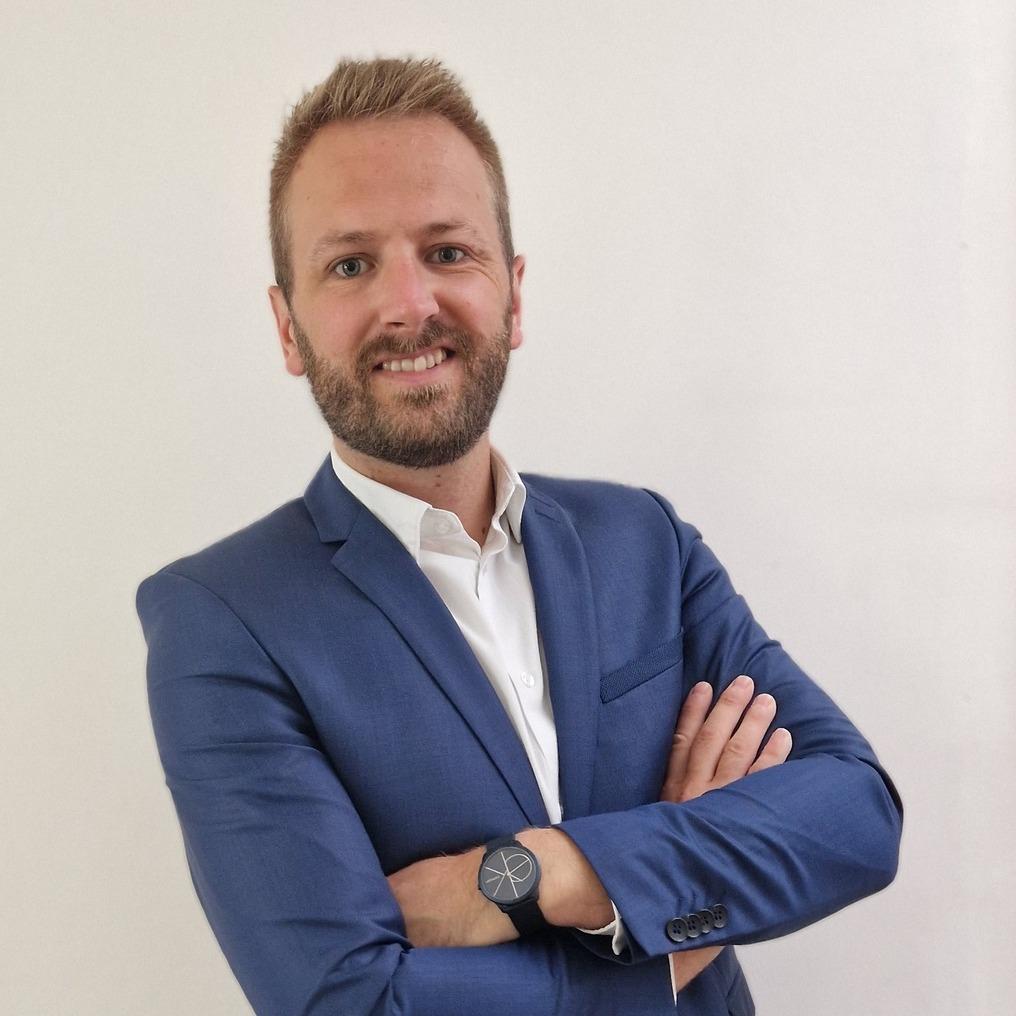 Can you introduce yourself?
My name is Jérémy Rohrer, I live in the city of Rouen, where I work as a real estate consultant*. Before joining iad I was a travel planner. I used to travel all around the world for over 10 years. This experience has enriched my knowledge and developed my empathy and open-mindedness. I finally settled in my lovely Normandy to return to my native land and share all my experience with my network and family. This experience enabled me to better understand the people's needs from different cultures.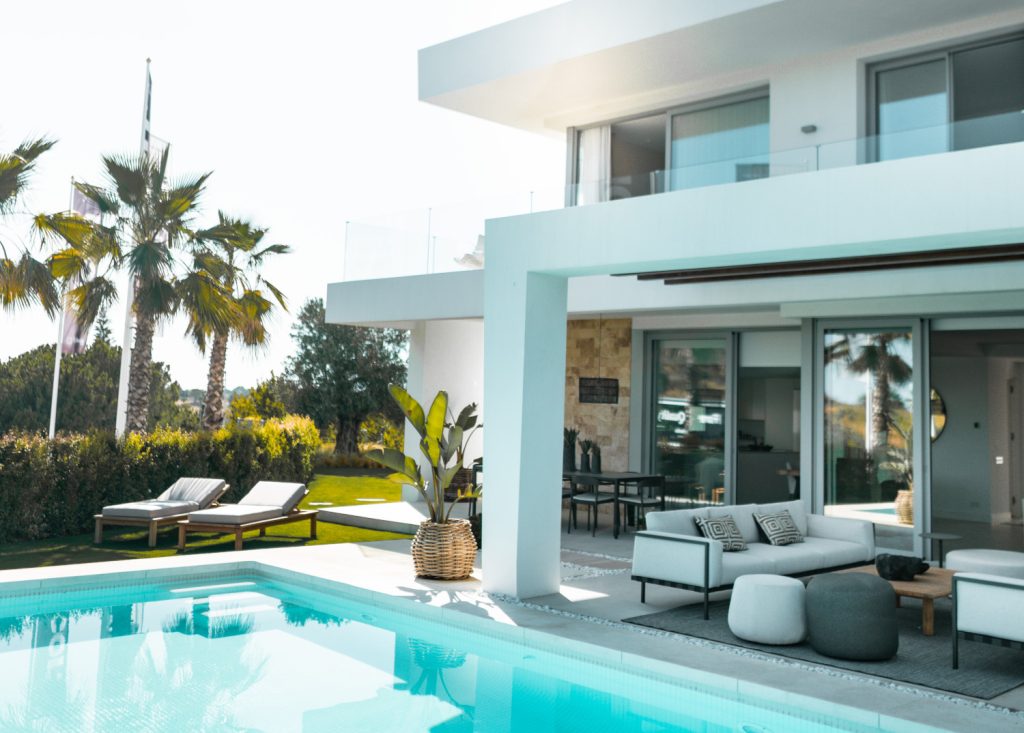 Find your dream property abroad
Search
Can you tell us more about your job and how do you help foreign buyers?
As a real estate consultant*, my role is to support foreign buyers in the search for their dream property in the Rouen area. Growing in Normandy, near Rouen, I can now say that I'm a local expert. My role is to provide you with the best support possible by taking time to understand your life project. I also have a network which can help you: bankers, construction companies, translators… Make sure that I'll be available for you as long as you will need me.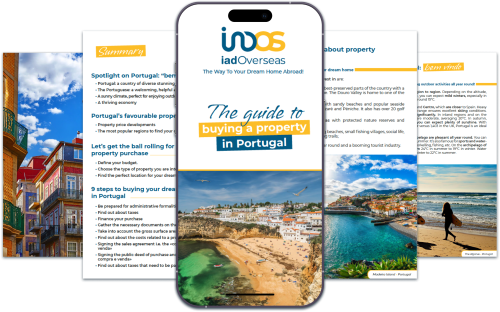 All you need to know
Receive free guides and advices from our experts delivered straight to your inbox.
Get the guide
Why Rouen is attractive to foreign buyers?
Half an hour from Paris, one hour from the most beautiful Normandy's beaches, Rouen is a great place to live, ideal for couples or families. Living in Rouen also means enjoying its natural beauty on a daily basis and its green environment. It is also a city of Art and History and is famous for its Cathedral, one of the city's historic monuments. Jobs will be easy to find, thanks to the presence of major companies, particularly in the logistics sector. New apartments are the perfect place to settle away from the hustle and bustle of the city. It's also a great choice if you want to live in a town on a human scale. If you like food, be sure that I can give you all the best French restaurants addresses.
What is your favorite place in Rouen and why?
My favorite place in Rouen is the "Place du Vieux Marché". It's a very lively place, in the old city center: there are a lot of bars, restaurants,  a marketplace, but also steeped in history with a city history museum and the famous Jeanne of Arc's cross. Every hour of the day, there are people who have a drink with friends, eat oysters in the covered market or walk admiring the remaining traces of medieval buildings.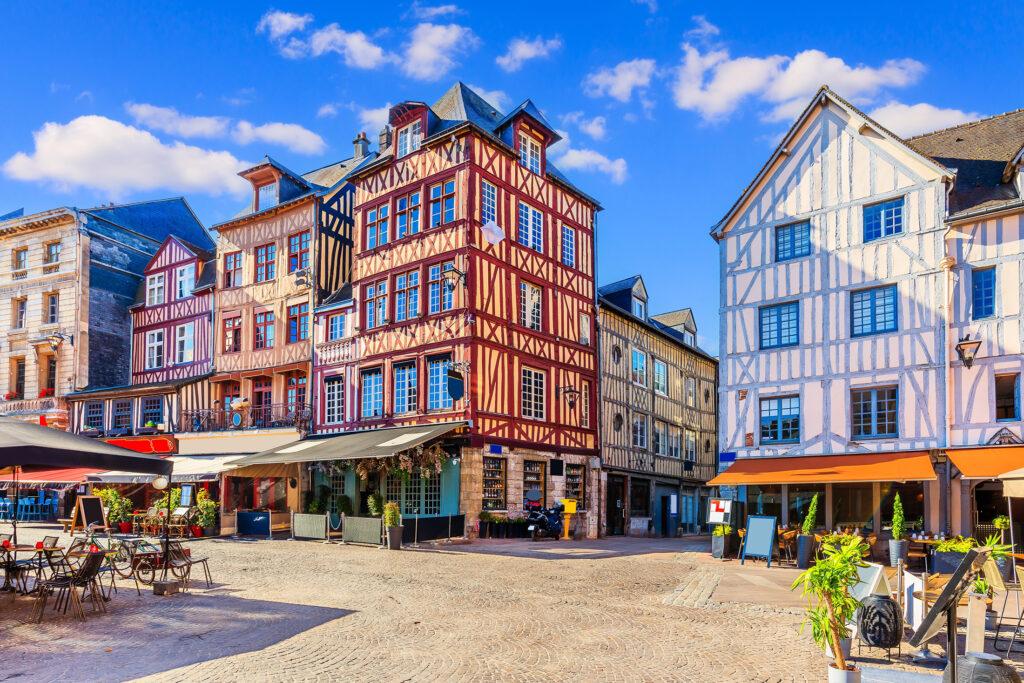 Place du Vieux Marché, Rouen
Can you tell us an anecdote with a foreign buyer?
I can remember a time when I was waiting for a couple from the Netherlands in front of a building to visit. 5 minutes later, I texted them to know if they needed help to find the place. They just answered me that they had already arrived. I was too… But I couldn't see them. So, I looked all around me, going back at the corner of the street, asking people, 10 minutes went by…. No one! I called them and they were laughing out loud about me because they were on the top of the building looking at me down the street, from the beginning… After that, everything was great, the clients enjoyed the visit and we speak about this little joke every time we see each other.
The ending word?
As an iad Overseas consultant* I speak English and Spanish so if you want to buy your property in Normandy and particularly in Rouen I can help you by supporting you through the different steps from the beginning to the end without any language barriers. You will have fears, doubts, many questions. I'll be there to give you answers and help you with the support of my Network and all the tools iad can give us.
[] * In France, all iad consultants are independent sales agents of I@D France SAS, registered with the RSAC, and hold a real estate canvassing card on behalf of I@D France SAS (without holding funds). In Spain, Italy, Portugal and Germany, all the consultants are independent agents acting on behalf of the subsidiary to which they are attached (without holding any funds)