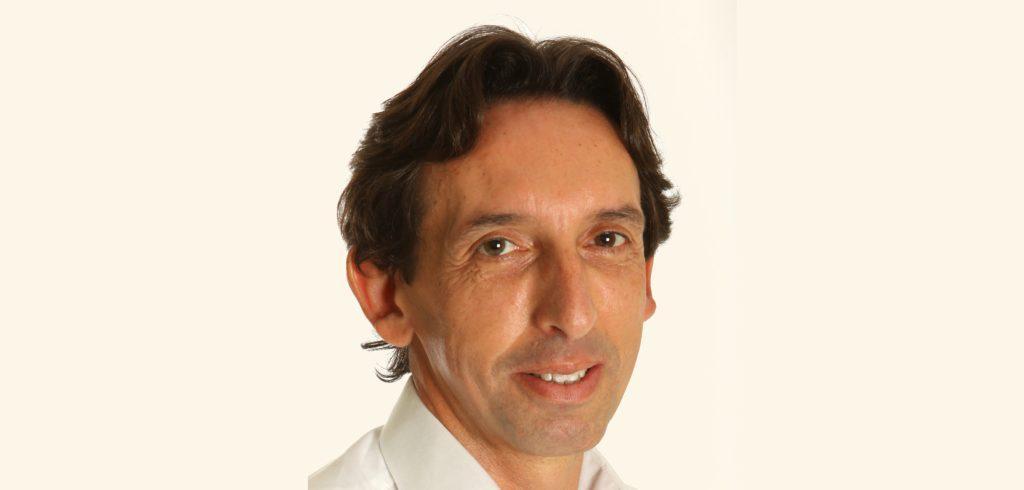 Can you introduce yourself?
Hello, I am François de Yrigoyen, real estate consultant* on the French Riviera. As such, I strive to know the real estate market in this sector and to always obtain the most reliable and recent information.
Prior to joining iad, I was Chief Revenue Officer at a US start-up in the field of eHealth, leading the company's sales development and partnerships, globally, from 2017 to 2020.
Altogether I possess 30 years of international management experience, including 10 years in Asia (Hong Kong and Shanghai). I am fluent in English, Spanish and of good level in Italian.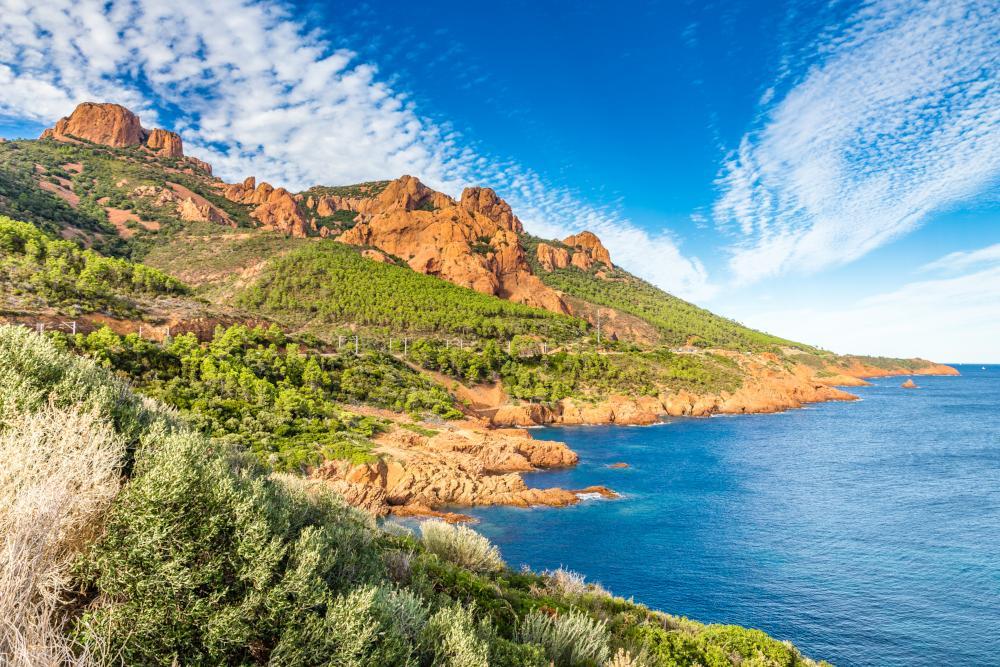 Rocks of Esterel, French Riviera, France
Can you tell us more about your job and how do you help foreign buyers?
As a real estate consultant my role is to support foreign buyers in the research of their dream property. My scope of work includes all types of assets and operations on the French Riviera and in Paris.
Whether you're looking at investing into a property or a land, acquiring an office or renting a house or a nice apartment, I will be able to provide you with the personalized advice that you expect from a real estate professional. In addition, I would be happy to support you on all legal and financial aspects (through partners I work with) related to your project.
Always responsive, I try to answer all the questions I am asked in the best possible way in order to promote clarity in the minds of my clients.
Among recent examples:
– I helped a German client acquire a nice apartment in Nice, and found him a tenant to rent the place full time.
– An Australian entrepreneur based in Monaco asked me to search for a large house for him to spend week-ends and holidays in the region. I found a superb 300m2 property in Tourrettes-sur-Loup and a deal was made.
– An Estonian expat family mandated me to find a nice modern villa in Mougins so that they would live nearby the International School where their son would be studying. Mission accomplished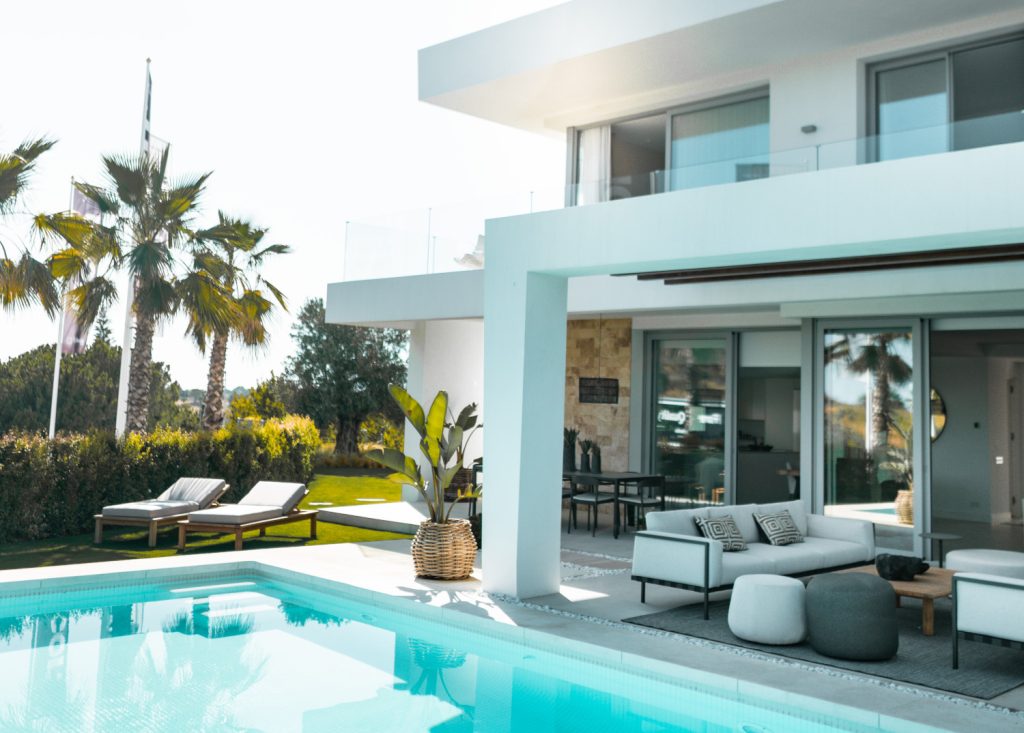 Find your dream property abroad
Search
Why is the French Riviera attractive to foreign buyers?
● Between the sea and mountains, the Mediterranean shores from Saint-Tropez to Menton, the hills of Provence and the Alpine Mercantour Massif, the French Riviera offers a great diversity of landscapes.
● The beauty of its beaches and the splendor of its luxury hotels, the fame of its Festivals and the celebrity of its Artists create a lovely balance with the green forests and valleys of the mountain hinterland, the red-tile roofs of its age-old perched villages and the bright yellow of mimosas in bloom…
● The French property market is set to be just as dynamic in 2023 as it has been in previous years, and the French Riviera is leading the pack. During 2023, house prices in France will stabilize a bit (perhaps growth will drop below 5%) and the number of property sales will remain just above 1 million during the year.
● The French Riviera region attracts more than 34 million tourists annually.
● The international airport of Nice Côte d'Azur (France's second largest in number of passengers) serves numerous destinations across Europe, the Middle East, the USA and even China.
● The region employs 29,000 people in R&D and is home to Sophia-Antipolis, Europe's largest technology park.
● Its cultural heritage is no less remarkable, with more than 2,200 listed historical monuments and five sites on the UNESCO World Heritage list. The region hosts 220 festivals each year, including several of international scope – the Cannes film festival, the Festival International d'Art Lyrique in Aix-en-Provence and the Festival d'Avignon, among others.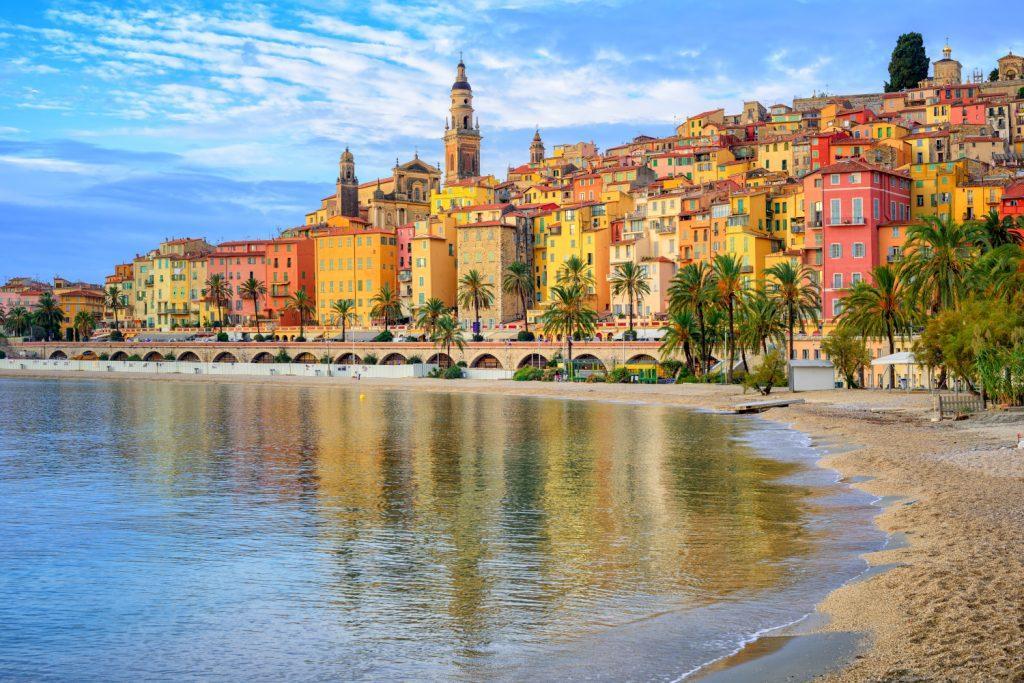 Menton, French Riviera, France
What is your favorite place in the French Riviera and why?
The Corniche d'Or is among my favorite spots on the French Riviera. It offers one the most spectacular panoramas in the region.
The Estérel mountains stand in the border area between the Alpes Maritimes and the Var. The area from Le Dramont coastguard tower to the Calanque de Maupas, hides some amazing, mostly deserted, coves where the red rock with its garrigue landscape plunge abruptly into the turquoise crystal clear water.
The largest protected maritime area in France is Cap Roux. Following the famous Corniche d'Or road with its 36 km of coastline connecting Saint-Raphaël and Mandelieu, no less than 30 beaches and small coves await you.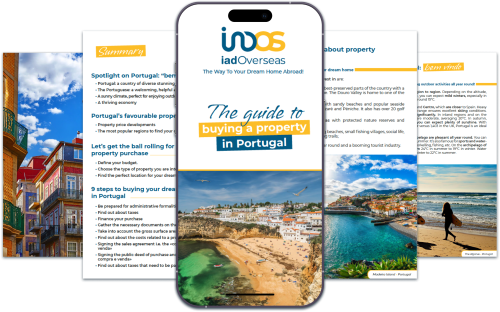 All you need to know
Receive free guides and advices from our experts delivered straight to your inbox.
Get the guide
Can you tell us an anecdote with a foreign buyer?
Following my successful search for a modern villa in Mougins for my Estonian clients, I went back to make sure that the place had kept its promises and that the family was happily adjusting to their new life. When being questioned about the best ways to start meeting French families, I suggested inviting some of them for dinner.
This lovely couple then suggested that my wife and I would be the first French couple they would welcome home for an Estonian-specialty dinner. We did go a few weeks ago and enjoyed a wonderful evening. A new friendship in the becoming
The ending word?
So, if you are looking at investing in a property in France and particularly in the French Riviera, I will be most happy to support you through the different steps, from the identification of the suitable villa or apartment to the conclusion of the sale.
My network also extends to a range of professionals you may find useful in the process, such as lawyers, tax specialists, brokers, reliable entrepreneurs for all types of renovation works, etc.
Having long lived in foreign countries I speak fluent English (plus Spanish and Italian) and understand many foreign cultures. You can trust me for your real estate project, I will be at your side all the way through !
[] * In France, all iad consultants are independent sales agents of I@D France SAS, registered with the RSAC, and hold a real estate canvassing card on behalf of I@D France SAS (without holding funds). In Spain, Italy, Portugal and Germany, all the consultants are independent agents acting on behalf of the subsidiary to which they are attached (without holding any funds)