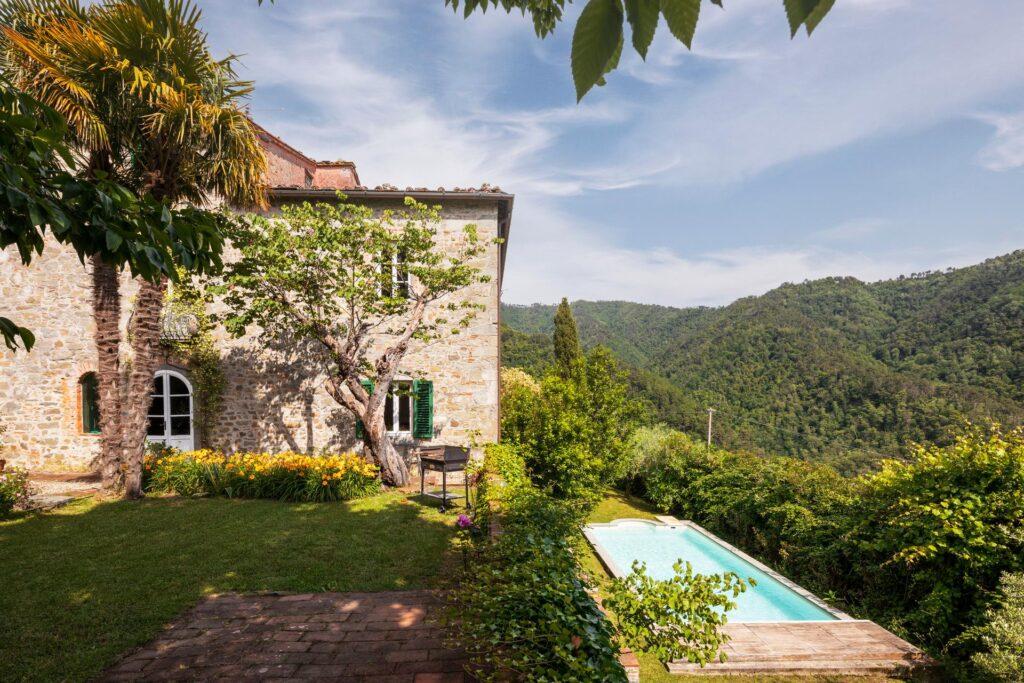 Life in the great outdoors, surrounded by nature, year-round vacations, a more affordable lifestyle… What if you settled in Italy to experience the dolce vita?
Each Italian region has its own unique advantages. Some are renowned for their beaches, others for their preserved nature or local gastronomy. The key is to choose the region that aligns best with your lifestyle and passions. Which region should you choose to buy property in Italy? Where can you become the owner of your future dream home without breaking the bank? Discover the best opportunities to start a new life under the Italian sun.
Where to buy in Italy? The Top 3 regions.
Apulia
With its international airport in Bari and well-established railway connections, the region is well-connected in terms of transportation. Situated in the southern part of Italy, Apulia is renowned for its pristine, wild landscapes, affordable prices, charm, and authenticity. In the region, the average price per square meter is €1,345. For comparison, it is €2,207/m² in the United-Kingdom and more than €5,000/m² in the United-States.
During the summer, the atmosphere is festive, featuring a series of traditional festivals. You'll be captivated by the unique architecture, characterized by whitewashed villages or traditional houses known as « trulli. »
Whether you're looking to settle with your family or acquire a second home in Apulia, there's no shortage of activities. Sailing excursions, cycling, olive grove tours, horseback rides in a nature reserve, trekking – you won't be bored! With its mountain ranges, gentle hills, and deserted plateaus, nature lovers will find plenty to explore.
If you enjoy dancing, you'll appreciate the numerous nightclubs in the region. Swimming and relaxation enthusiasts will also be pleased with a multitude of beautiful beaches surrounded by crystal-clear waters, known as the « Maldives of Apulia. »
Being a highly touristy area, the region is particularly suitable for rental investments. The below-average real estate prices allow for a significant potential profit upon resale. In Bari, the gross rental yield is about 4%.
A pleasant living environment, affordable cost of living… Retiring in Apulia is a dream come true!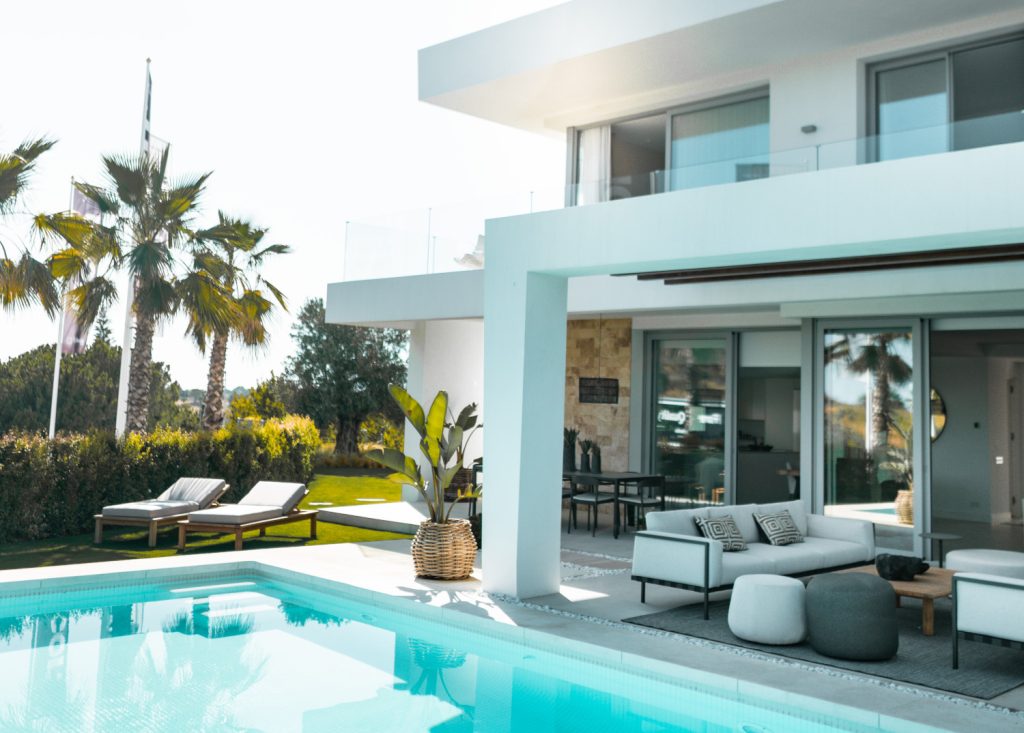 Find your dream property abroad
Search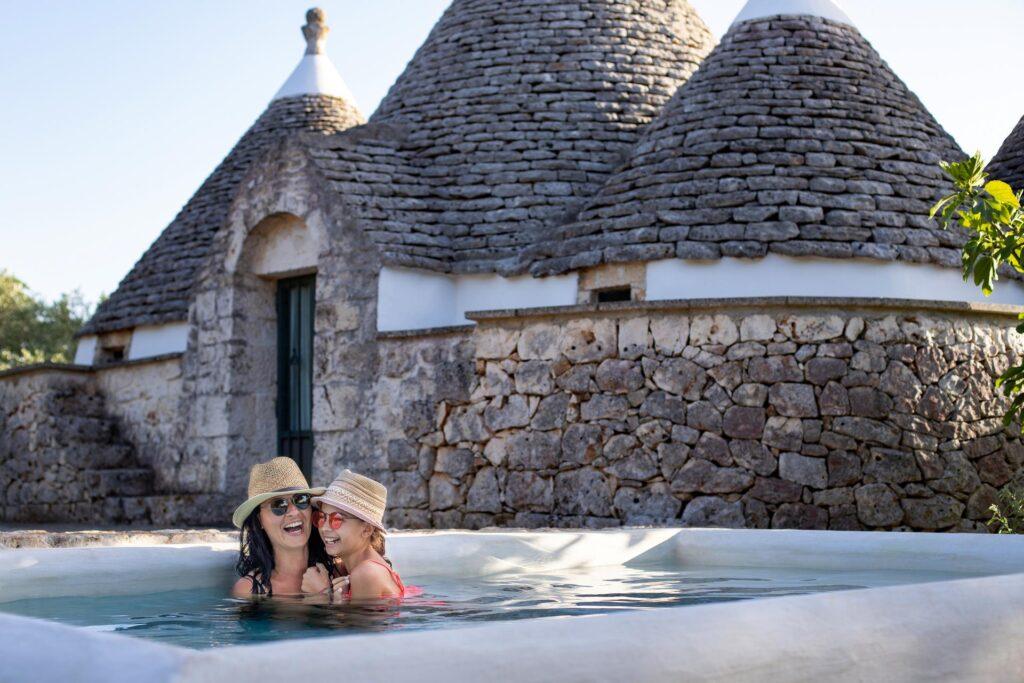 Alberobello, Apulia
Tuscany
Tuscany is primarily renowned for its exceptional cultural heritage. In Florence, you'll discover magnificent treasures of Florentine art. You'll enjoy the unique atmosphere of small markets, delicious traditional dishes (torta della Nonna, truffle tagliatelle, bistecca alla fiorentina, etc.), and local products (olive oil, wine, charcuterie, pecorino toscano, etc.). The region boasts a well-developed transportation infrastructure. For example, in Florence, you can expect to pay on average €4,158/m².
Whether you want to move to Tuscany with your family, buy a second home for sunny vacations in Italy, or take advantage of the opportunity for a few days of remote work, Tuscany has it all. Villas or castles in the surroundings of Siena and Florence, waterfront homes on the coast and on the island of Elba, ancient palaces in small towns and on the hills – in Tuscany, you will find the property of your dreams.
Throughout the year, enjoy a wide range of activities: golf, alpine skiing in winter, rock climbing or spelunking in the summer, sailing, boating on the coast and to the island of Corsica, opera in Florence or Siena, shopping in the famous regional capital, relaxation at the Montecatini and San Casciano dei Bagni thermal baths.
Thinking of making a rental investment in Tuscany? In Florence, the gross rental yield is 3.1% in the city center and 6.99% in the outskirts. Each year, the region welcomes 13 million visitors.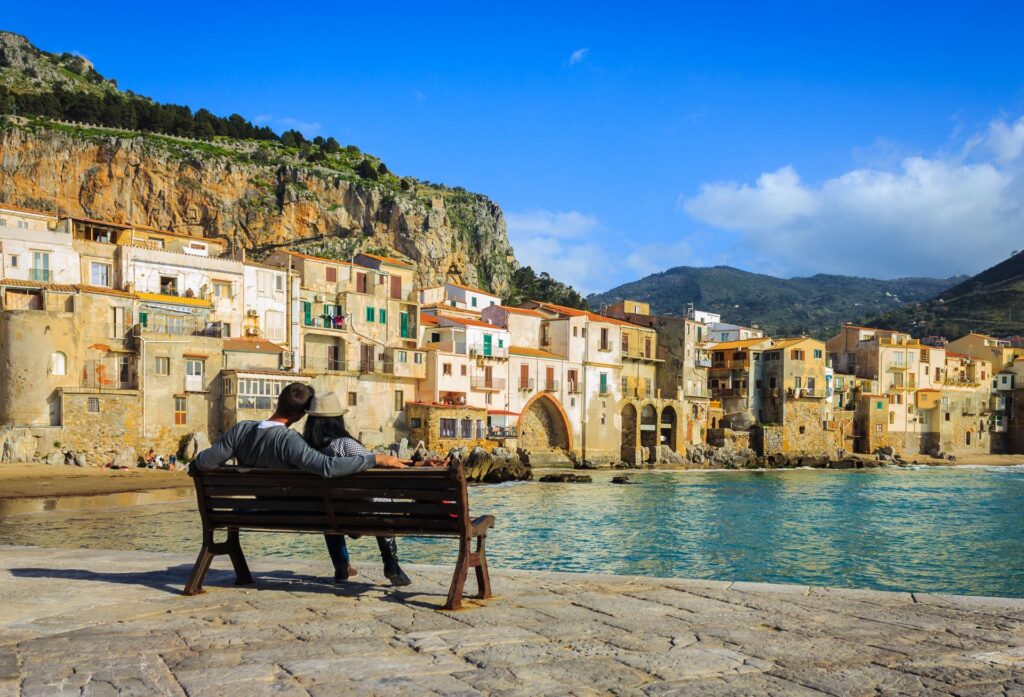 Town of Cefalu in Sicily
Liguria
Dreaming of settling in Liguria? With its 300 kilometers of coastline, Ligurian coast is perfect for water sports enthusiasts and swimmers. You can engage in activities such as surfing, kiteboarding, windsurfing on the beaches of Alassio, Diano Marina, Pietra Ligure, and Varazze, or explore diving in one of the 120 centers offering courses, workshops, or introductory dives.
The region has the highest number of municipalities or marinas labeled as Blue Flags of Europe. It also takes the top spot in yachting, with over 22,000 points for mooring boats. Excursions are organized from the cities of Genoa, Andora, Laigueglia, Imperia, Loano, Savona, and Varazze to observe dolphins and small whales.
Liguria is not only renowned for its coasts. With its medieval historic center and palaces, Genoa attracts art and heritage enthusiasts. Palazzo Spinola, Palazzo Real, the GAM Modern Art Museum… The regional capital boasts numerous museums with unique collections.
Another must-visit is the Cinque Terre, with its stunning villages: Monterosso al Mare, Vernazza, Corniglia, Riomaggiore, and Manarola. For the more adventurous, the national park offers a plethora of hiking trails with breathtaking views.
Liguria is perfect for a rental investment. Its remarkable tourist sites like the Cinque Terre attract millions of tourists throughout the year, ensuring a high occupancy rate! In Genoa, the price per square meter is €1,651 and the rental yields are between 4.58% (in the city center) and 7.80% (outside the city center).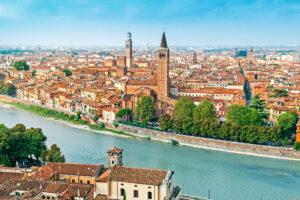 Where to settle in Italy according to your passions?
The Blue Flag label values beaches or marinas that have implemented a sustainable tourism development policy. For beaches, this may include features such as waste sorting bins and sanitary facilities. In labeled marinas, boaters have access to systems dedicated to the collection of wastewater from boats.
The most affordable regions for real estate investment in Italy are:
Molise (€1,005/m²): The smallest region in Italy, located between Abruzzo and Puglia. It offers a different way of life, showcasing strong traditions, authenticity, and wild nature amid hills and mountains. The region is a delight for investors seeking a total change of scenery.
Calabria (€935/m²): Recognizable for its rugged terrain, it is located at the southern tip of Italy. Known for endless olive and citrus fields, small fishing ports, and steep coves, Calabria, still relatively untouched by tourism, is ideal for those who love landscapes between sea and mountains. Bathed in sunlight, it boasts numerous popular beaches. Calabria is perfect for a peaceful retirement, with a lower cost of living than most Italian regions.
Sicily (€1,132/m²): More rustic compared to the rest of Italy, Sicily is rich in heavenly beaches, perfect for swimming enthusiasts. Sicily is an excellent region for retirees on a budget, with ideal weather conditions (mild winters, hot summers) and renowned international gastronomy. Being a popular tourist destination, the island is suitable for rental investment.
Umbria (€1,123/m²): Nicknamed the green heart of Italy, this rural region stands out with its green and agricultural hills. More secret and authentic than its neighbor, Tuscany, Umbria appeals to lovers of gastronomy and heritage. Despite lacking a maritime coastline, it offers multiple activities such as wine tasting, paragliding, cycling, hiking, fishing, and truffle hunting.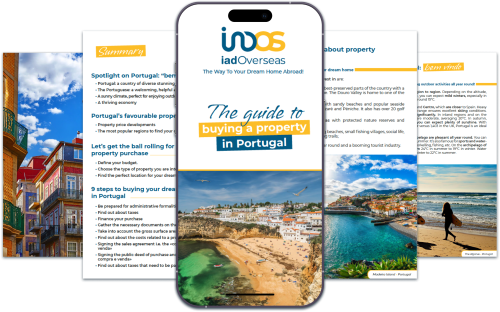 All you need to know
Receive free guides and advice from our experts delivered straight to your inbox.
Get the guide
If you prefer to settle in one of Italy's most beautiful cities, be prepared for a higher budget. In Milan, the price per square meter reaches €5,340. It's €4,667 in Bolzano, €3,044 in Venice, and €3,306 in the capital, Rome. In the city center, you'll find apartments or small houses, while the outskirts offer larger properties with a garden.
Planning to acquire your dream home in Italy? From dream to signature, our iad Overseas consultants* accompany you in finding the ideal property. As local real estate market specialists, they identify properties that match your criteria.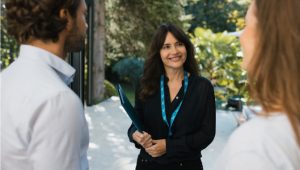 Want to buy abroad?
Tell us about your project, our specialized agents* will guide you!
[] * In France, all iad consultants are independent sales agents of I@D France SAS, registered with the RSAC, and hold a real estate canvassing card on behalf of I@D France SAS (without holding funds). In Spain, Italy, Portugal and Germany, all the consultants are independent agents acting on behalf of the subsidiary to which they are attached (without holding any funds)